Last Tuesday, Hoi An residents and authorities joined forces to fortify Cua Dai Beach with sandbags as erosion continued to threaten the popular tourist destination.
According to Tuoi Tre, heavy rain and strong waves ravaged Cua Dai on October 18, prompting local officials to send community groups from Cua Dai and Cam Nam Wards to reinforce the beach. Strong waves creeped as far as five meters inland, reports Thanh Nien, worrying locals with beachfront property. Erosion also ate away at a building belonging to one of Cua Dai's seaside resorts.
"Just one more storm and this house will be swallowed by the waves," one anxious local told Thanh Nien.
Though more than a thousand sandbags were deployed, Mother Nature prevailed. The erosion continued over the next day, forcing Hoi An authorities to dispatch 35 soldiers to assist with the fortification.
According to Le Cong Sy, vice chairman of the Cua Dai Ward People's Committee, continuous heavy rain has severely damaged the coast.
"Bad weather over the past few days has destroyed the embankments," Sy told Tuoi Tre. "Although the rain has stopped, big waves are still hitting the shore so we have to mobilize maximum force and be ready to protect the coast."
This is not the first time Cua Dai has faced such severe coastal erosion. Last year, strong waves ate away at the coastline, compromising houses and buildings near the shore. Experts predict as much as 33% of Hoi An could one day be underwater.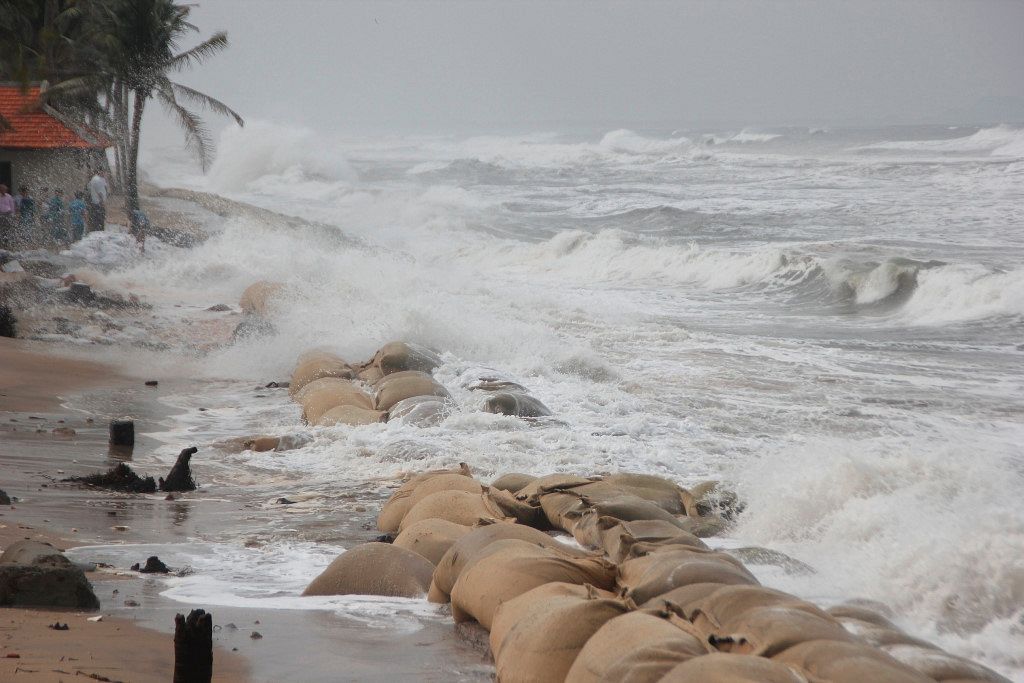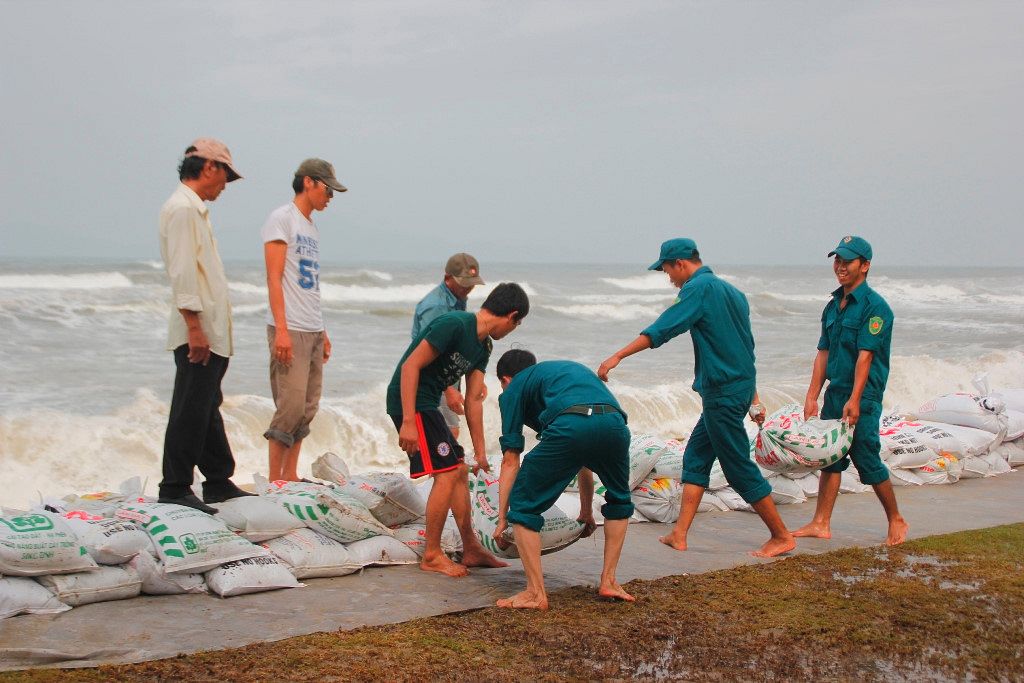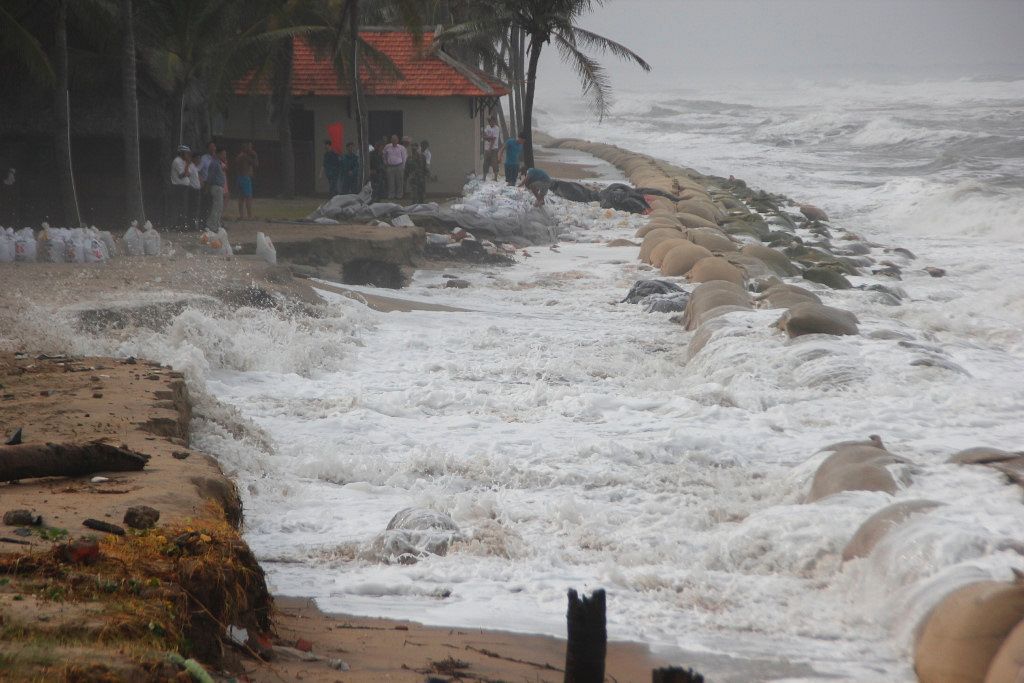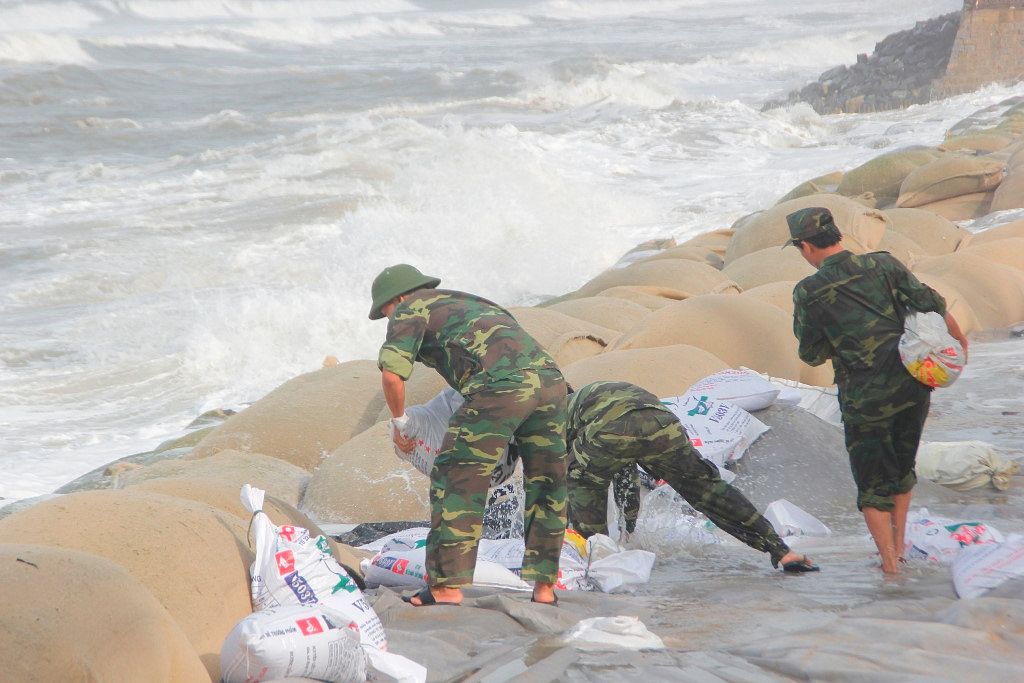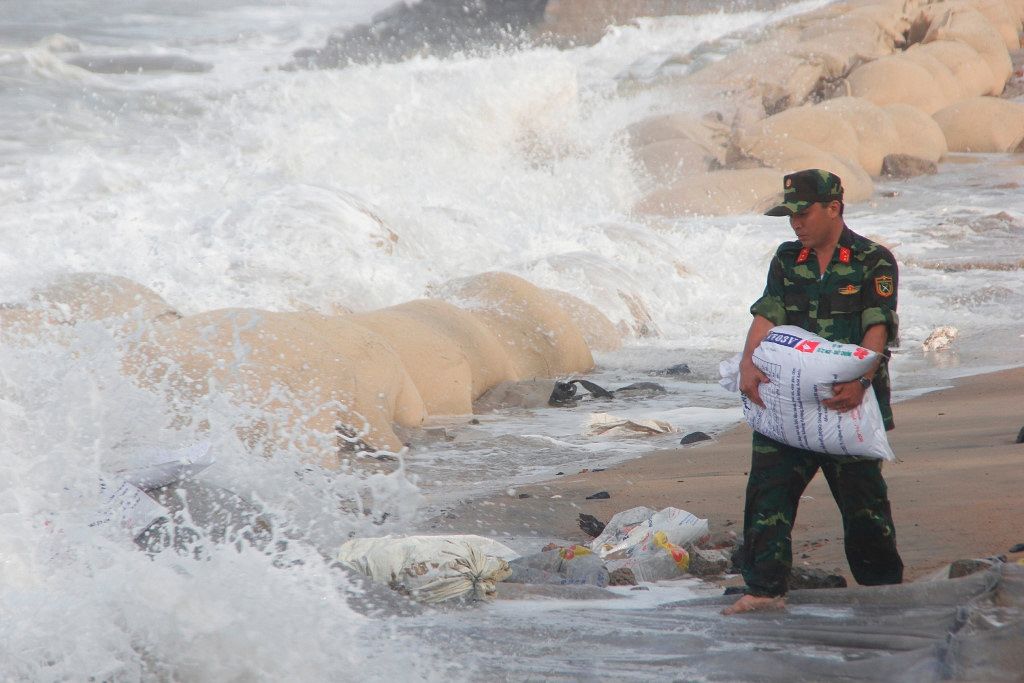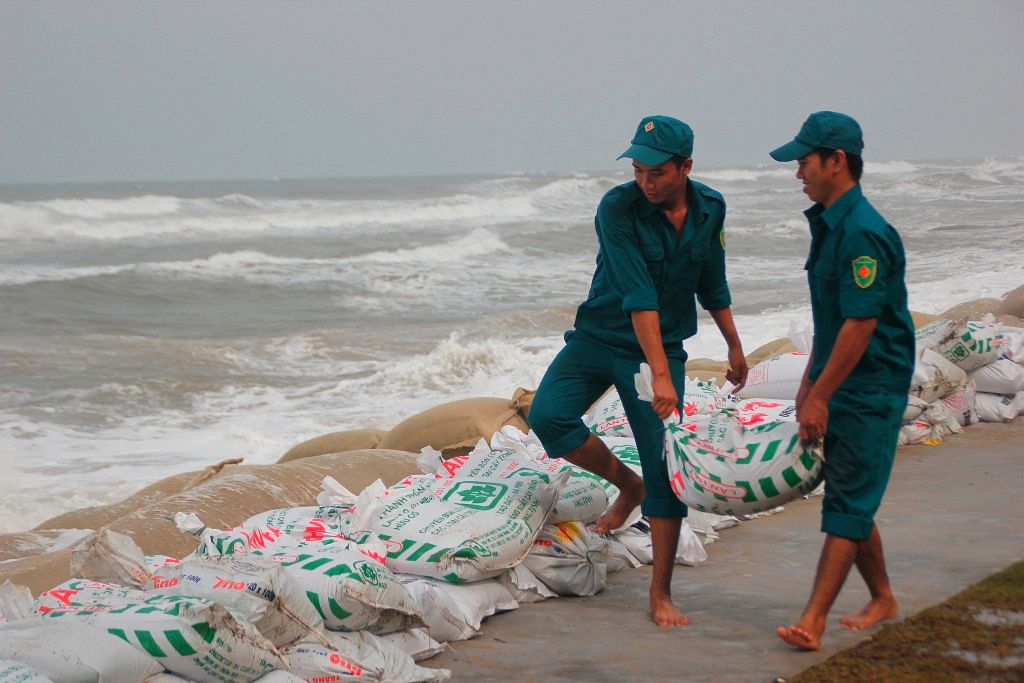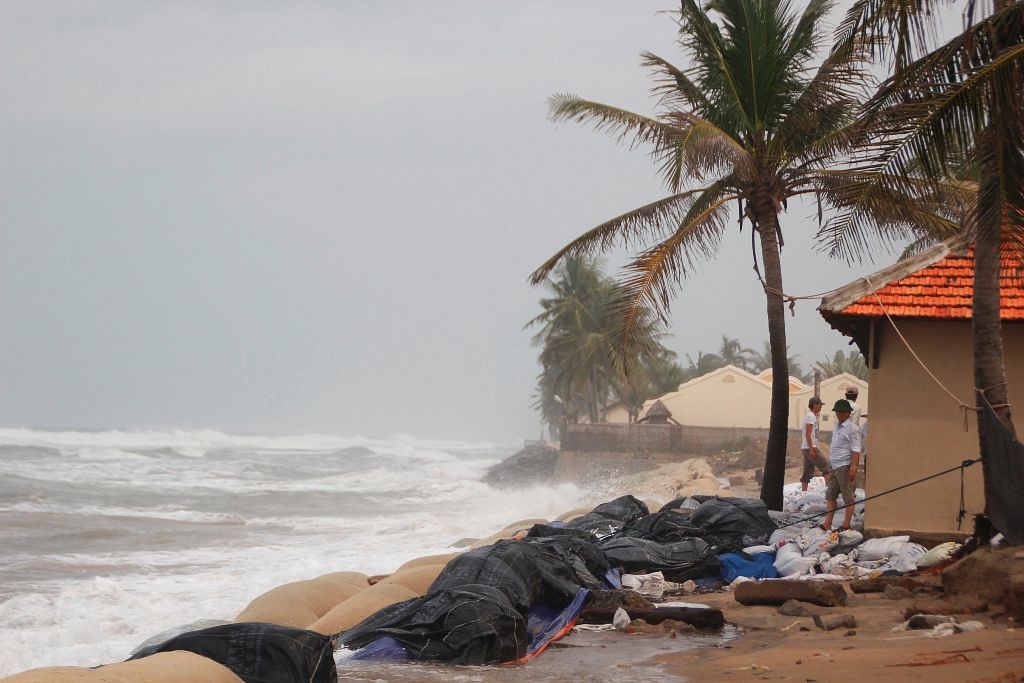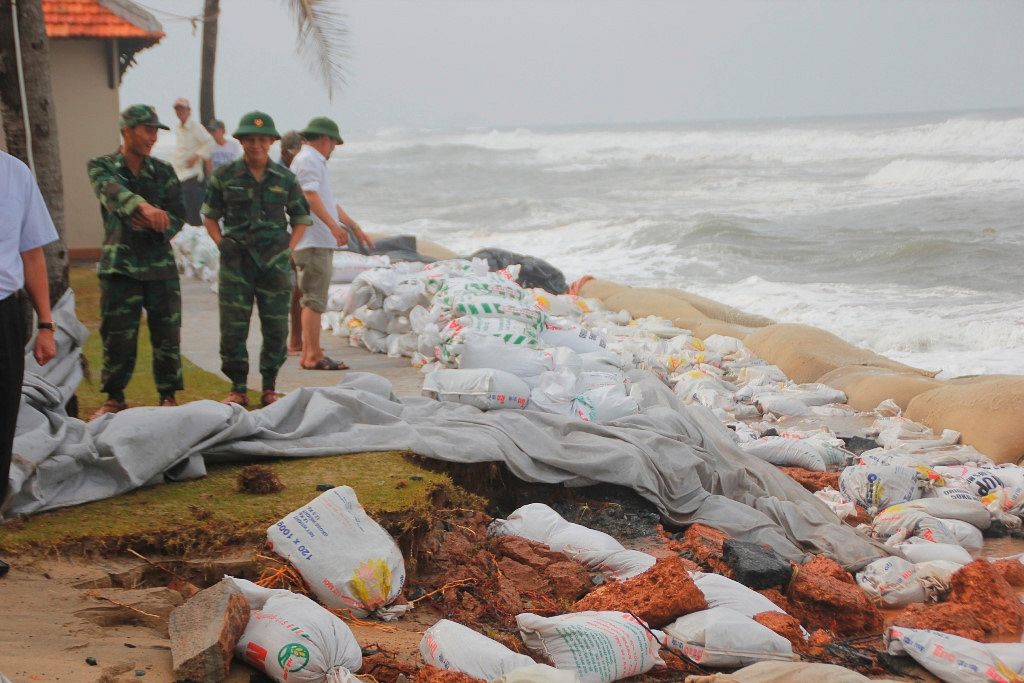 [Photos via Thanh Nien]
---

Related Articles:
---