Vietnam is officially Southeast Asia's top football team as of 2017.
The International Football Federation (FIFA) released its year-end men's world ranking on December 21, reports Dan Tri. According to the results, Vietnam's national men's team surpassed the Philippines' to come out on top in Southeast Asia.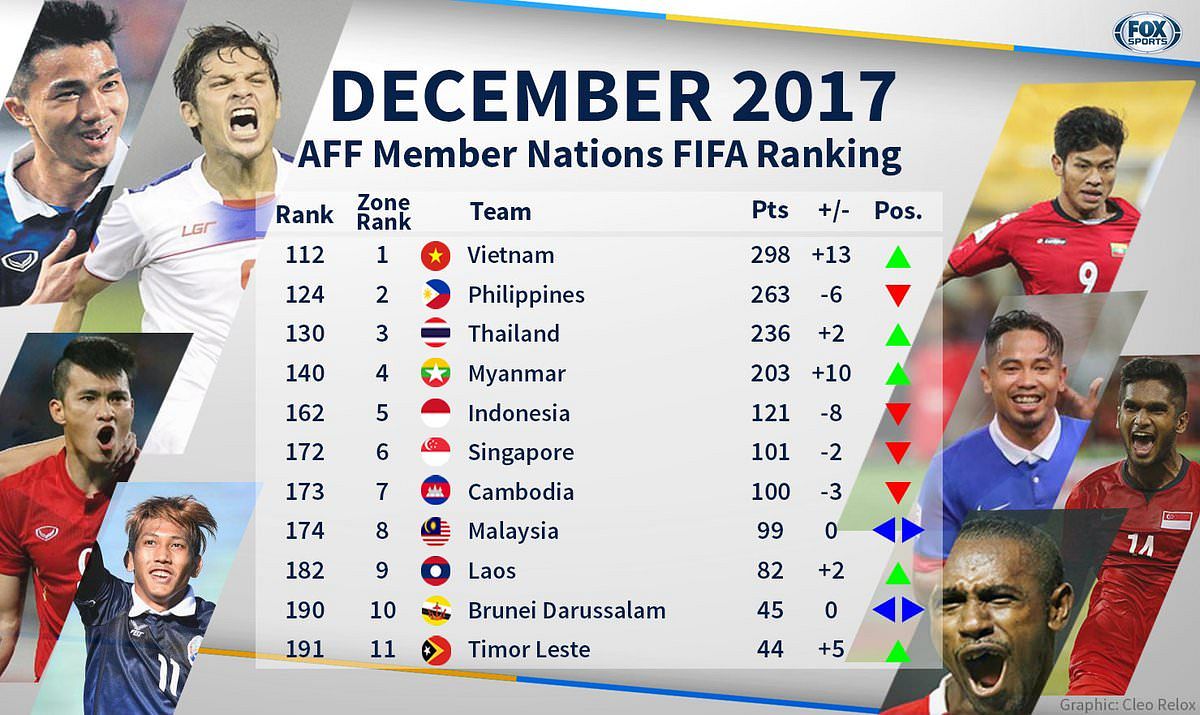 Vietnam's only game in the past month was a match against Afghanistan in the third round of the 2019 Asian Cup qualifiers. The match ended in a tie, but it was still enough for the Southeast Asian country to win a place in the continental tournament next year.
The clash with Afghanistan added 33 points to Vietnam's FIFA rating, catapulting it to the 112th position worldwide – a 13-place jump – to become 1st in Southeast Asia.
The Philippines dropped six places to 124th globally and 2nd in ASEAN, followed by Thailand and Myanmar. In Asia-Pacific, Iran tops the list (32nd in the world), followed by Australia, Japan and South Korea. Germany is currently the world champion with 1,602 points.
[Top photo via FIFA]
---

Related Articles:
---