Details

Published on Tuesday, 14 November 2017 16:44
Written by Saigoneer.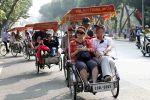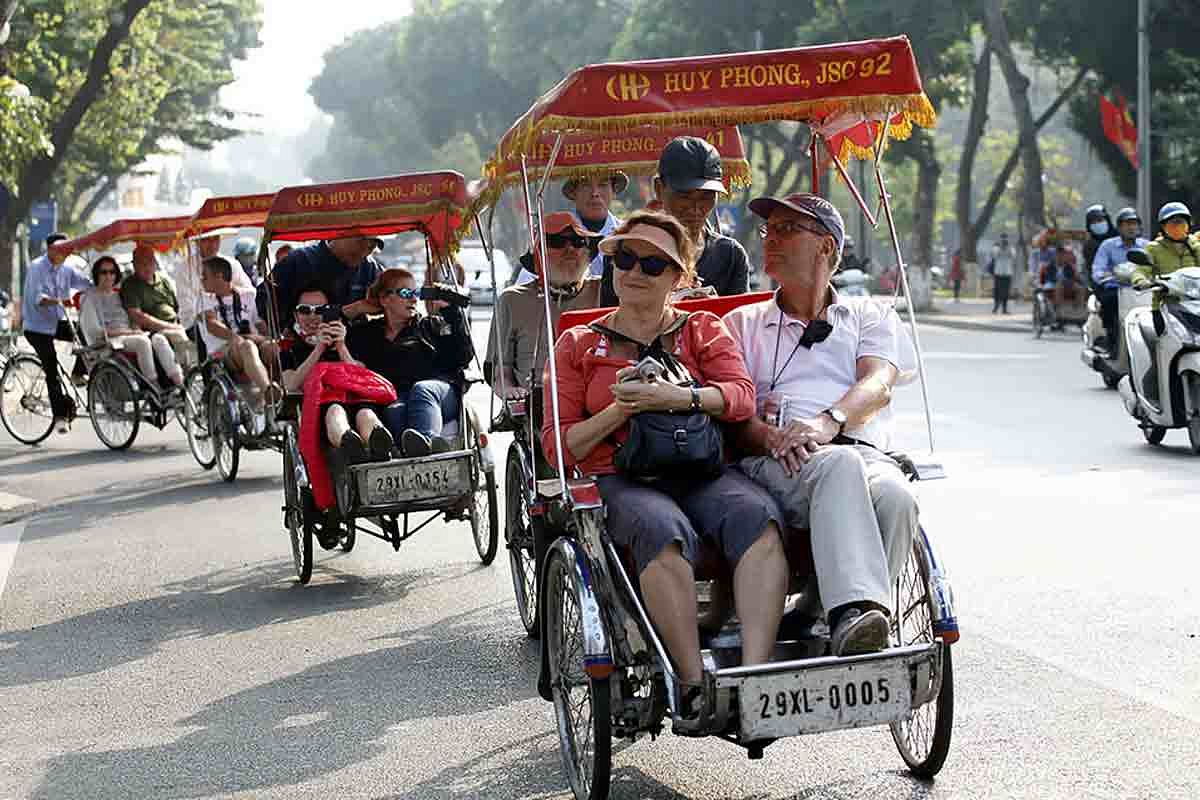 Hanoi is aiming to become a bigger hotspot for tourism, as officials are expecting the city to host 23.83 total million visitors within 2017.
The number of expected visitors includes 4.95 million international tourists, a 9% increase from 2016. It is unclear where the remaining 18.8 million visitors would come from.
Revenue from tourism in the city is projected to reach VND70.96 billion (US$3.12 million), 15% more than the revenue generated last year, according to VietnamNet.
Hanoi is working diligently to expand its tourism market and meet the projected goal by launching new attractions while expanding their scale and encouraging innovation in the tourism sector.
Hanoi officials signed a US$2 million two-year deal with CNN last December for the American news channel to produce short ads and longform programs advertising Vietnam's capital city in order to attract foreign visitors and boost its image.
At the time, Hanoi's People's Committee Chairman Nguyen Duc Chung expressed hope that these promotional spots would help bring investors and business opportunities to Hanoi.
Videos like the "My Hanoi" program and "Hanoi: POV" debuted this year in Asia, Europe, the Middle East and North America.
Tourism has been on the rise in Hanoi for the better part of the last decade. The 2017 Global Destinations Cities Index, which is produced by Mastercard, announced that foreign arrivals in Hanoi grew by 16.4% between 2009 and 2016. This is the seventh-fastest growing rate after Osaka, Chengdu, Colombo, Abu Dhabi, Jakarta and Tokyo.
The same survey, which ranked 132 cities around the globe, discovered that the Asia-Pacific region in general is dominating in terms of visitor arrivals and revenue generated from tourism, bringing in US$91.16 billion in 2016, compared to US$74.74 billion for Europe and US$55.02 billion for the entirety of North America, according to VietnamNet.
TripAdvisor travelers named Hanoi the cheapest travel destination between 2014 and 2016, and the website estimated the price of a three-night holiday for two at a mere US$494, a fourth of what it would require for a trip to New York City, the most costly destination ranked.
[Photo via Vietnam-Travel]
---

Related Articles:
---