Southern Vietnam's rainy season coincides nicely with the dry season on Malaysia's east coast, home to the Perhentian Islands, nestled in the East Sea.
"Sama sama" means "you are welcome" in Malay. You will hear this frequently in the Perhentian Islands, accompanied by a beaming smile.
Situated 19 kilometers off the coast of Terrenganu State in north-eastern Malaysia, you can reach these coral-fringed islands via a 30-minute speedboat ride from the port of Kuala Besut.
Imagine two breathtaking islands clad in unspoiled rainforest, where the only "roads" are trekking paths through the jungle. Imagine white sand beaches, a dazzling array of beautiful tropical fish and crystal clear turquoise seas. Imagine the friendly banter of welcoming locals who live and work on these islands. Everything moves slowly; island time.
The first choice to make is whether to stay on the big island, Perhentian Besar, or the small island, Perhentian Kecil. The big island caters more to families and those seeking a quieter time in resort-style complexes. The small island is more suitable for backpacker types and individuals looking for a livelier atmosphere.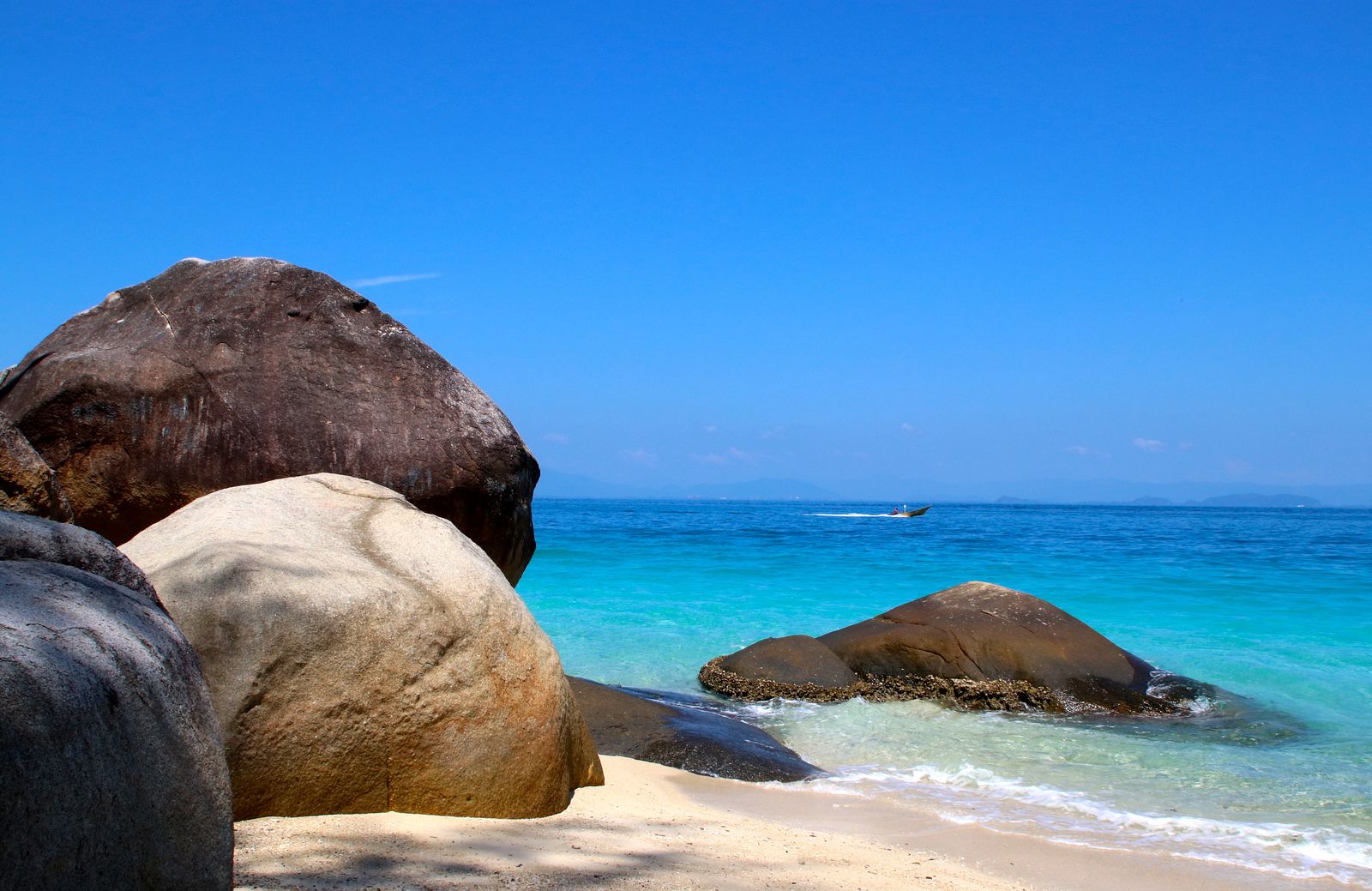 However, for those looking forward to a boozy week in a beach bar, you may be in for an unexpected detox. Alcohol is not widely available on the big island in particular and is expensive due to heavy taxation. However, there is usually at least one place in each bay where you can grab a sundowner. If you can't do without a steady supply of drinks though, choose the small island.
Accommodations should be arranged before coming to the islands, as it can booked up quickly. As romantic as wild camping on the beach sounds, an encounter with sand flies will leave you looking like you've done several rounds with a heavyweight boxer.
The real draw to these pristine islands is the marine life. There are a number of snorkeling and diving sites which are home to an abundant tropical creature population, including clown fish, parrot fish and wrasse. Rays and moray eels can be sighted, and curious baby black tip reef sharks may make an appearance.
The reefs themselves sport an array of coral, with regeneration programs in place in several locations. In certain bays on the islands, it is possible to saunter down the beach from your guesthouse and snorkel in the shallows directly outside. The reefs do show some evidence of damage in places, but the fish populations are booming. There is something wonderfully life-affirming about swimming in a shape-shifting cloud of vivid fish, with dapples of sunlight filtering through the water.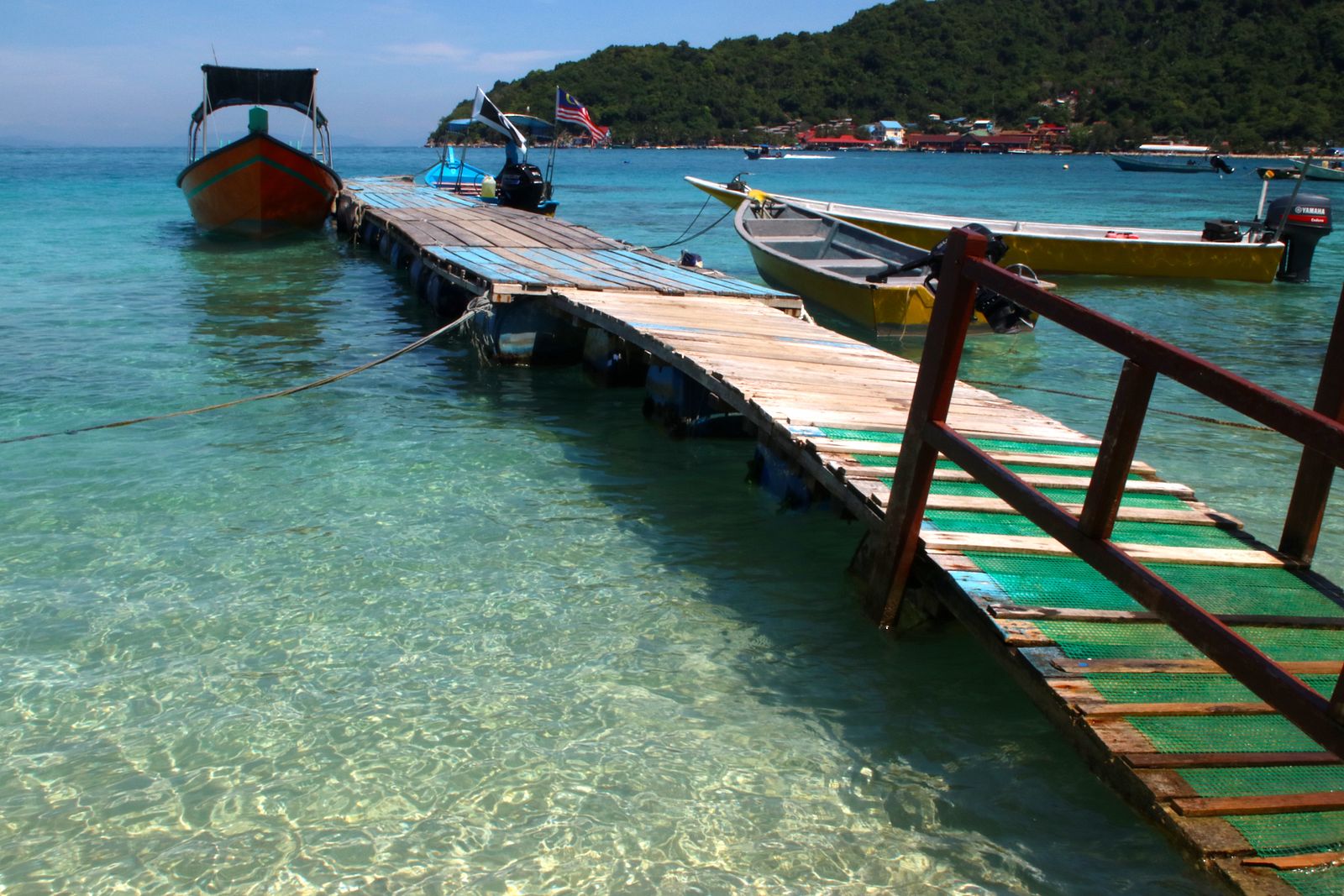 The twin isles are also a notable nesting site for green sea turtles. These majestic creatures, under threat of extinction, have a safe haven in these islands. Much of this is due to the ground-breaking work done by Ecoteer, a conservation organization headed by Daniel Quilter, a marine biologist originally from Plymouth, in the UK.
Quilter has made these islands his home, and his conservation work with local partners has expanded to include several programs in Malaysia and Indonesia.
"If you can start by building relations (with the local community), that's when real conservation work can start," Siti Nasquiah Fadzil, Ecoteer's Perhentian Eco-Education Project Manager, told Saigoneer.
According to Fadzil, the social enterprise has contributed US$73,000 to the local economy and saves an average of 10,000 turtle eggs each year. Intriguingly, a facial recognition database is used to identify the 300 individual sea turtles who have visited the island since 2012.
Ecoteer also offers internships and volunteer programs in eco-education, marine research, turtle protection, rainforest conservation and wildlife rescue.
Once you have snorkeled to your heart's content, it's time to take on another challenge. Both islands have relatively well-marked trekking paths through the jungle, which require proper footwear and involve a bit of scrambling.
On Perhentian Besar, it is possible to hike the entire south-western section of the island in a circular route. The trail consists of stretches of beach walking, with three jungle treks. The southern section is the most challenging, with steep ascents and descents, but it is the north-to-southeast stretch that is by far the most interesting in terms of wildlife.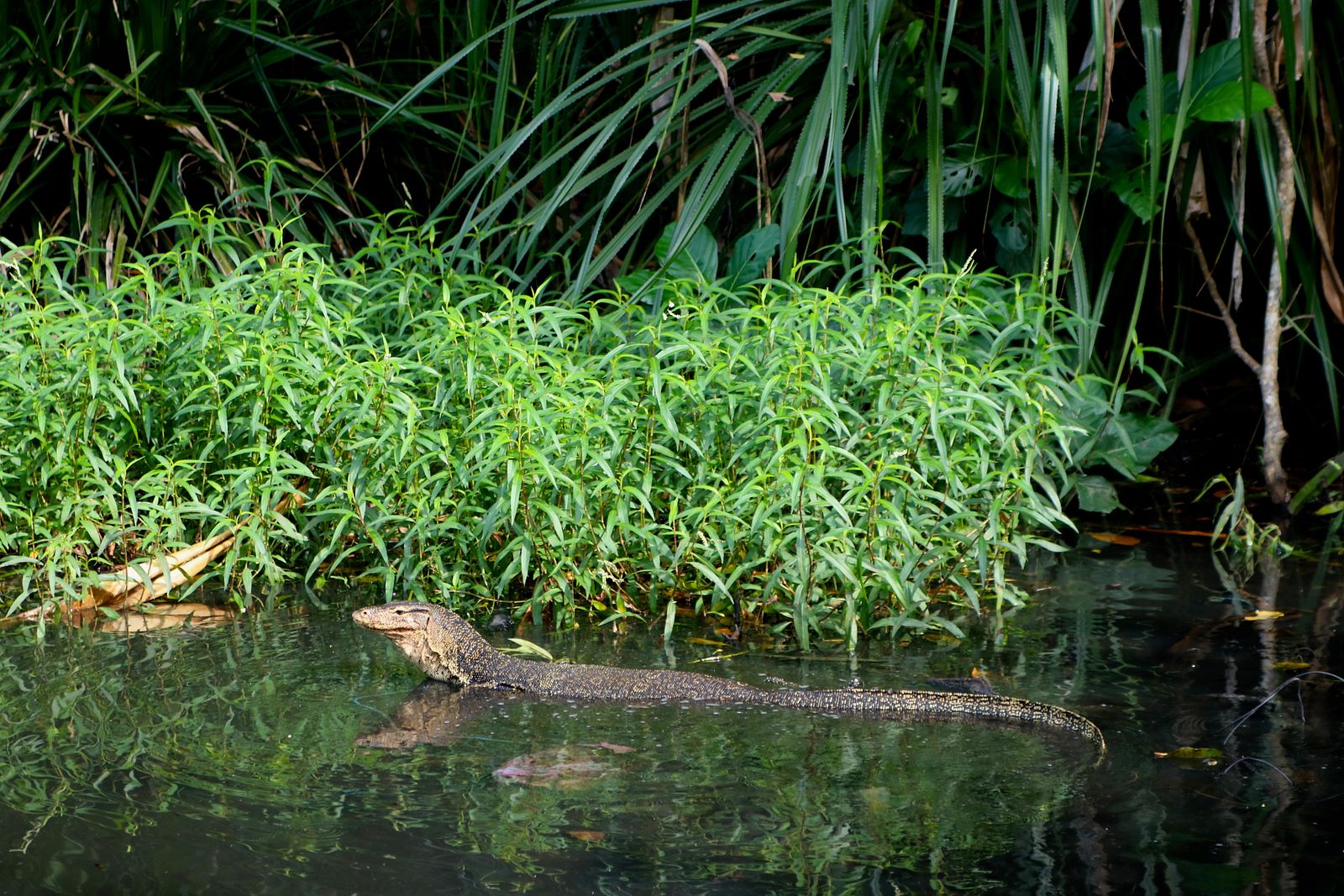 You'll encounter plenty of monitor lizards, most of which are less than two feet long. However, the stuff of nightmares exists at the southern end of this jungle trek. Five feet long, with a flicking blue forked tongue, and as comfortable in water as they are on land, these reptiles are massive. There's a stretch of still water just before you reach the beach, where these slow-moving lizards spend the day swimming and lazing in the sun. If you have small children, I would be tempted to do a regular head count.
The most fortunate trekkers may encounter a lutung, or dusky leaf monkey. Populations have been declining in both Malaysia and Thailand, but they can be still found on Perhentian Besar. I have seen them multiple times on that particular stretch of the trek, as recently as this month. Rather embarrassingly, my first encounter with a dusky leaf monkey was when I almost tripped over a young adult male having a bit of "personal time" in the long grass. He didn't seem perturbed in the slightest, but stayed for a while before casually strolling back into the jungle.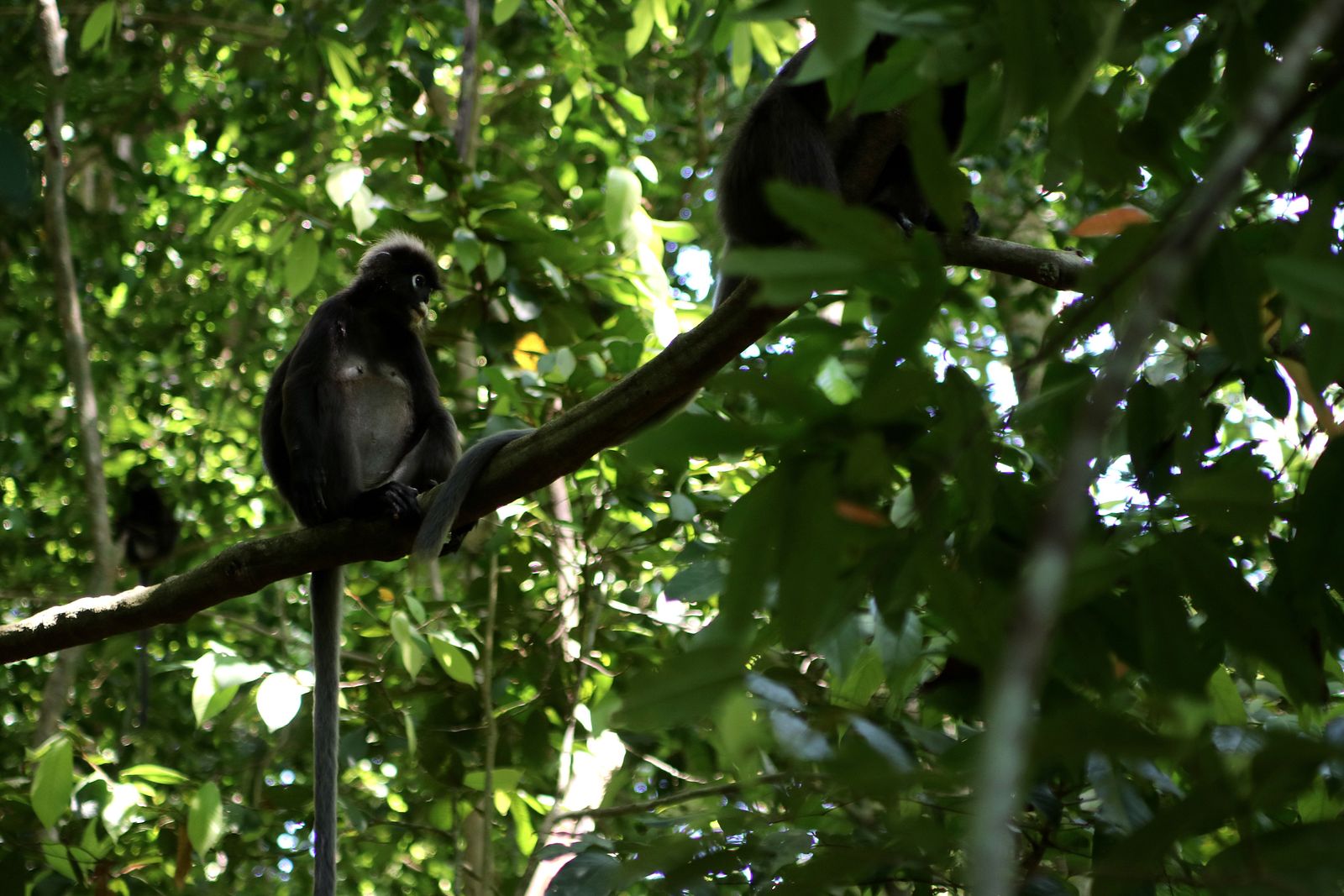 The Perhentians used to be less popular than other destinations within Southeast Asia, but visitor numbers are soaring. My advice is to go sooner, rather than later, as there are whispers about large-scale developments on the horizon.
Just a few days in the unspoiled nature of these islands acts like a balm to the stressed soul. It is island time, after all – the perfect antidote to the pace of modern life.
---

Related Articles:
---