You want to have a lazy holiday on a tranquil beach, but Nha Trang and Mui Ne is a bit too touristy for your taste. We've come up with a list islands that should offer some relief from the throngs of tourists that inhabit Vietnam's mainland.
Blue Island (Cu Lao Xanh), Binh Dinh Province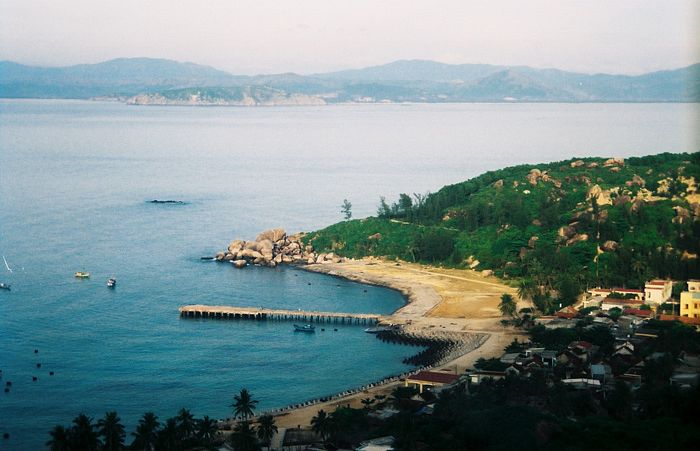 Blue Island is two hours by boat from Ham Tu Port and as its name indicates, the water here is blue and is perfect for diver - clear to the bottom. Bai Nam (Nam Beach) is known for its wonderful coral reefs, which you can easily see without having to dive too deep.
You can also trek to Gieng Tien Spring (Fairy Spring) and enjoy a swim in its cool, sweet water.
And why not take in some colonial architecture while you're at it? The 9-meter high Plogam Bir lighthouse, built by the French in 1890, features a combination of Gothic and Oriental styles.
Seafood comes fresh out from the ocean and sometimes you can even see young sea turtles rushing towards the crashing waves.
Cau Island (Cu Lao Cau), Binh Thuan Province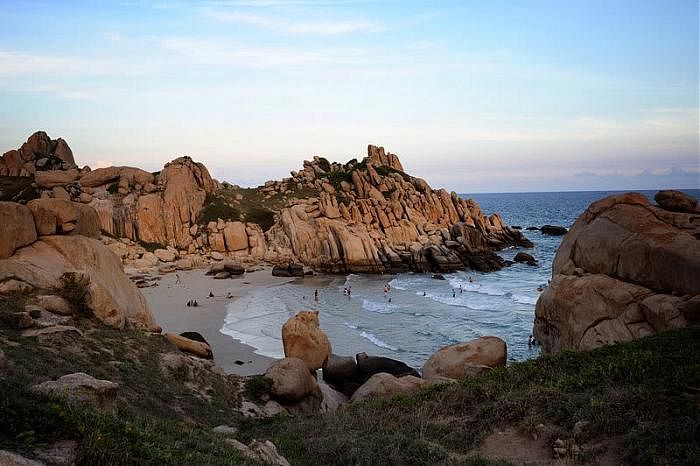 Said to resemble a kingdom of rocks, Cau Island is covered with slabs of multiple shapes and sizes. Through the clear water you can see schools of fish and coral reefs carpeting the sea floor.
Wandering along the beach, you can stop by the "Lonesome Shack" (Co Doc Quan) owned by an old fisherman named Lao Huu who usually reads poems to customers as they dine.
Thu Island (Cu Lao Thu), Binh Thuan Provinve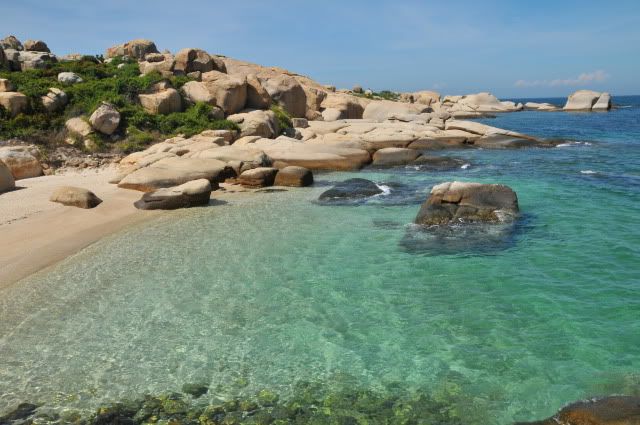 Binh Thuan's second best island is known by many names - Khoai Xu Isle, Thuan Tinh Island, or most commonly – Phu Quy Island.
The 5 to 7 hours it takes to get here won't be boring as you take in the island's different shapes which are said to resemble: a dragon from the east, a mackerel from the north and from the west, a whale.
Trieu Duong beach is the most romantic with its soft sandy shore and clear, calm water. From the tall rocky cliffs – the highest of which is Cao Cac Mountain - you can see the raging waves beneath your feet.
The island is also known for its friendly people and delicious coastal cuisine, highlighted by its seafood specialty – "moon crab."
Cham Island (Cu Lao Cham), Quang Nam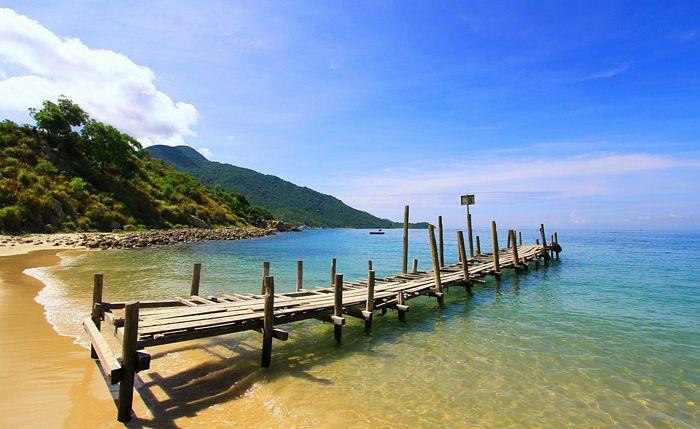 Located 20 knots from Hoi An, this World Biosphere Reserve is famous for its tranquil charm and exotic coral species.
Probably the only island on the list with professional tourism services, here you can find a balance between pristine nature and activities such as diving, sightseeing by canoes and fishing.
Known as a diving paradise, the island sports 30-hectares of colorful coral reefs and sea creatures.
Observe daily island life by walking the small paths that curve through small fishing villages.
Re Island (Cu Lao Re), Quang Ngai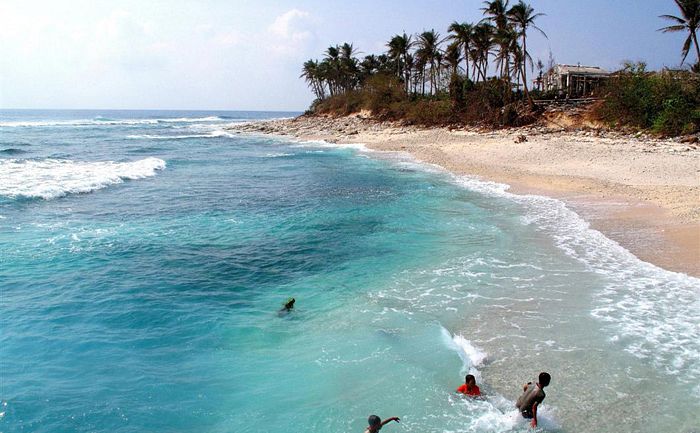 More commonly known as Ly Son Island, Re Island has gained attention from independent travelers for its beautiful water and volcanic cones.
Many travel to this island to enjoy the sunrise on a volcanic peek called Thoi Loi – highest of the island's 5 – where you can have a complete view of the entire volcanic field of Ly Son, and the white garlic fields which resemble the terraces of Sapa.