Tsukiji Fish Market has been one of Tokyo's most well-known destinations for centuries, famous for its early-morning tuna auctions and frenetic wholesale seafood stalls. Yesterday, however, its inner section moved to a new location and re-opened as Toyosu Market. The following photos document a visit to the fish market in 2017, shortly after the tumult of the morning's business.
While Tsujiki sold far more than just fish - fruits, vegetables and flowers could also be found in certain sections - its reputation was based on the fact that it was one of the largest seafood markets in the world, handling over 2,000 tons of marine goods daily.
YouTube is full of videos of the chaos that accompanied sunrise at the market, when the tuna auction took place and men threw massive fish across rooms while trucks departed to deliver fresh seafood to restaurants throughout the city.
I visited Tsukiji around lunchtime, well after the morning rush. The outer market, home to restaurants and stalls offering all sorts of produce and seafood, was packed with tourists, but the wholesale inner market was quiet.
Most stalls were empty, while at others workers were finishing cleaning up fish scales and blood, or reading a newspaper to calm down after a busy few hours. I'm sure seeing the market at full speed would have been amazing, but I found the peaceful aftermath fascinating as well. Enough seafood to feed the biggest city in the world had just come through Tsukiji, and its relative tranquility was remarkable.
While the Outer Tsukiji Market remains open to visitors, the inner market has now been completely relocated. These shots provide a glimpse of the downtime in the former location of Tokyo's most prominent wholesale seafood market: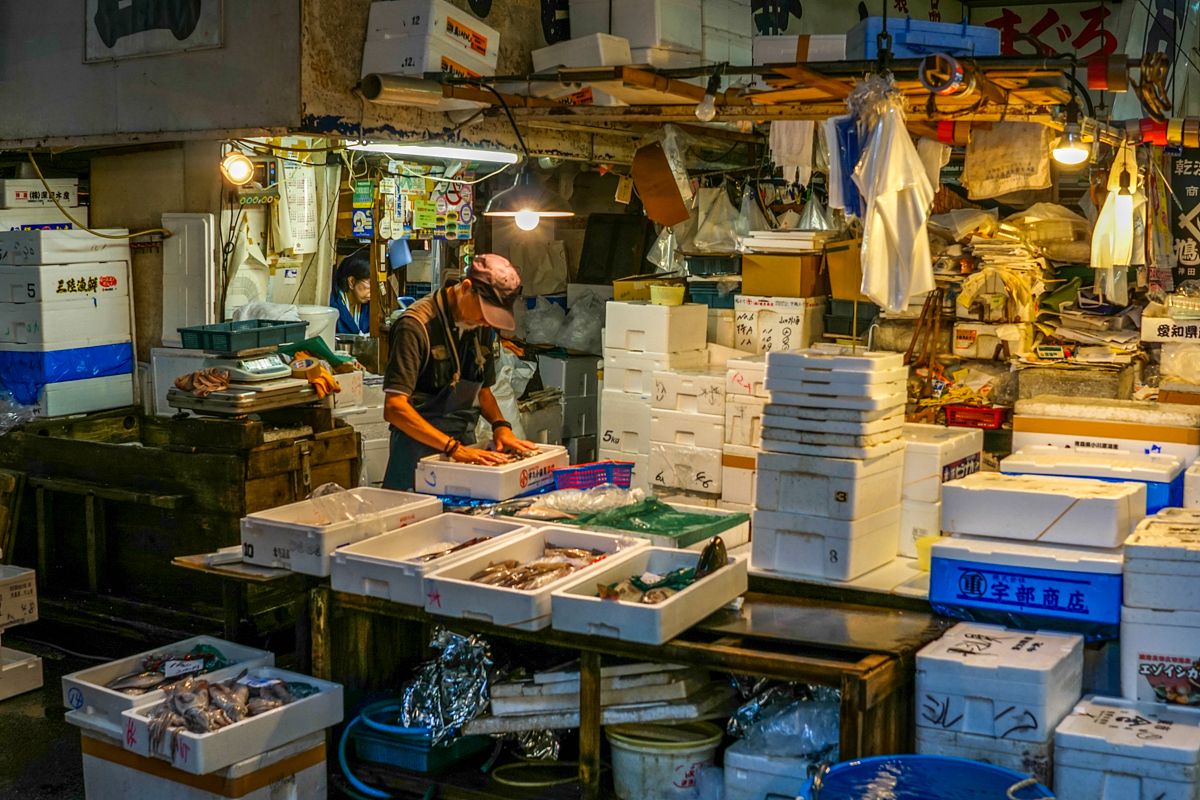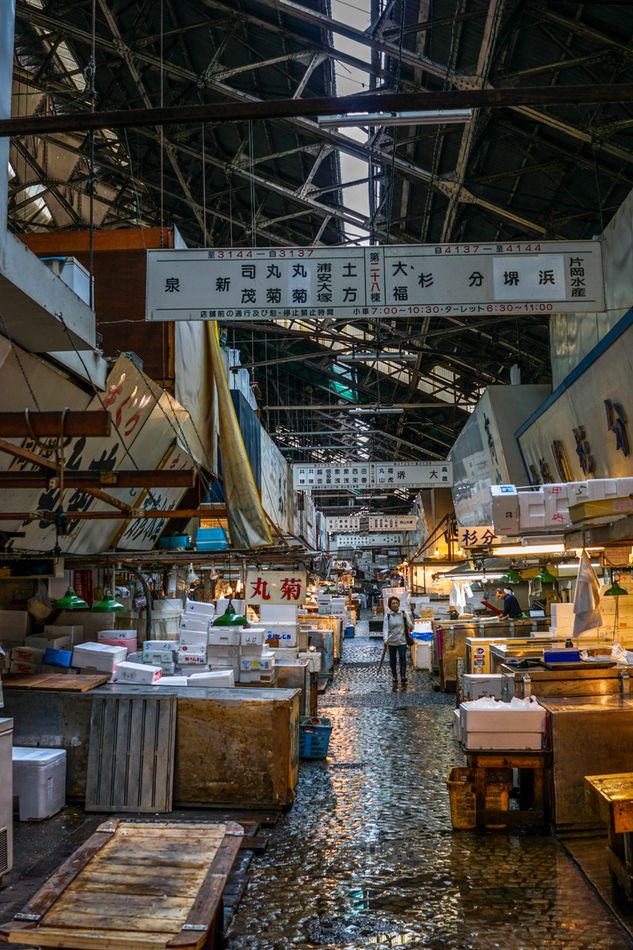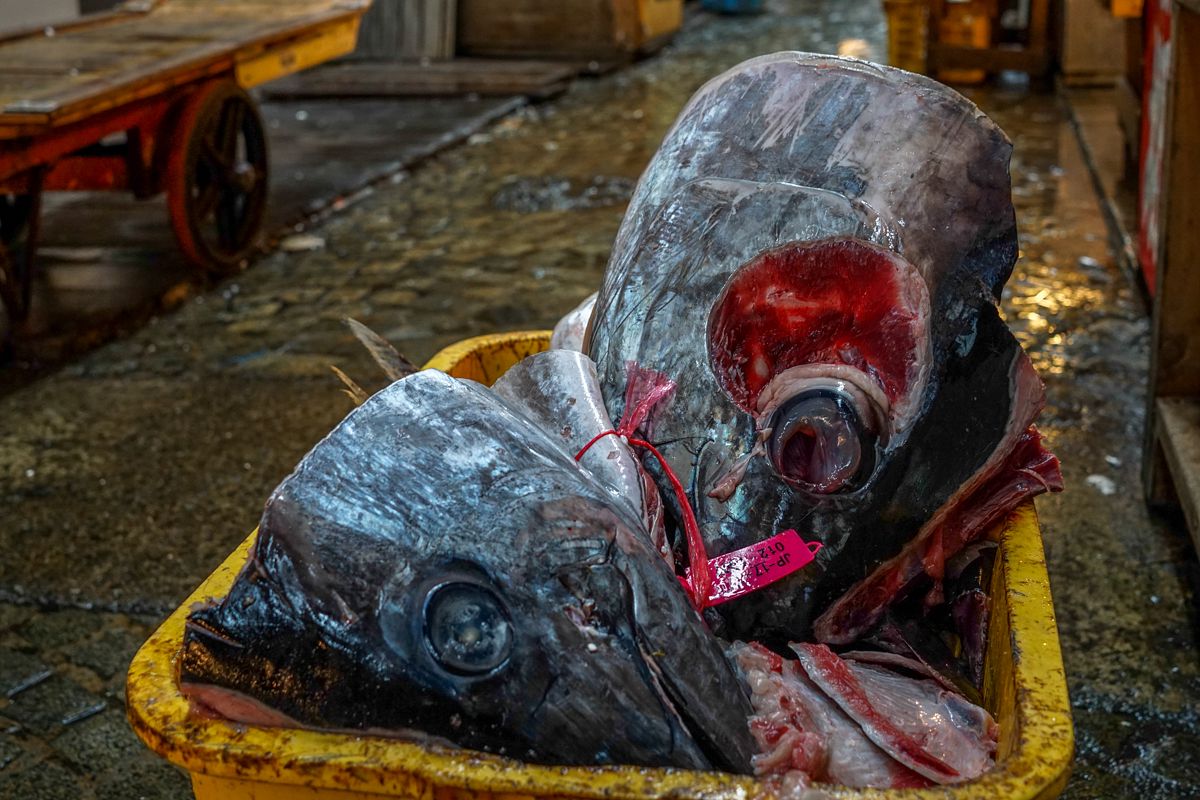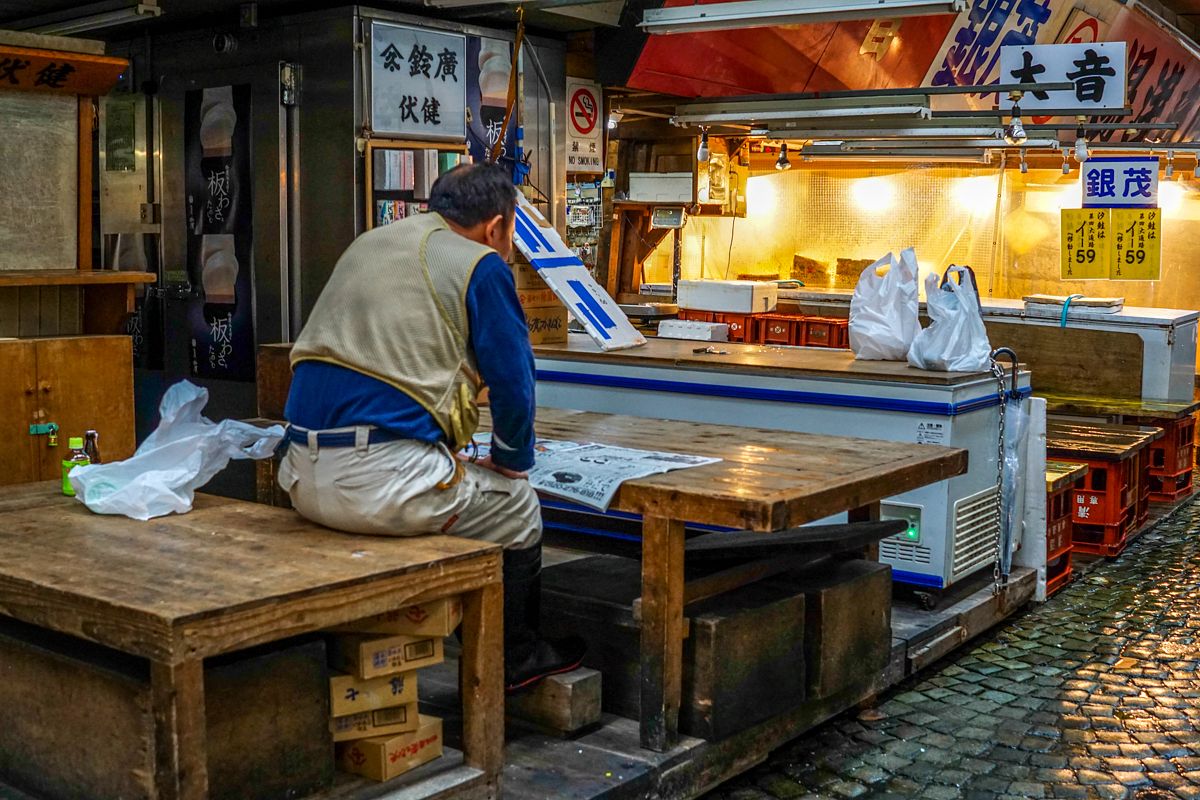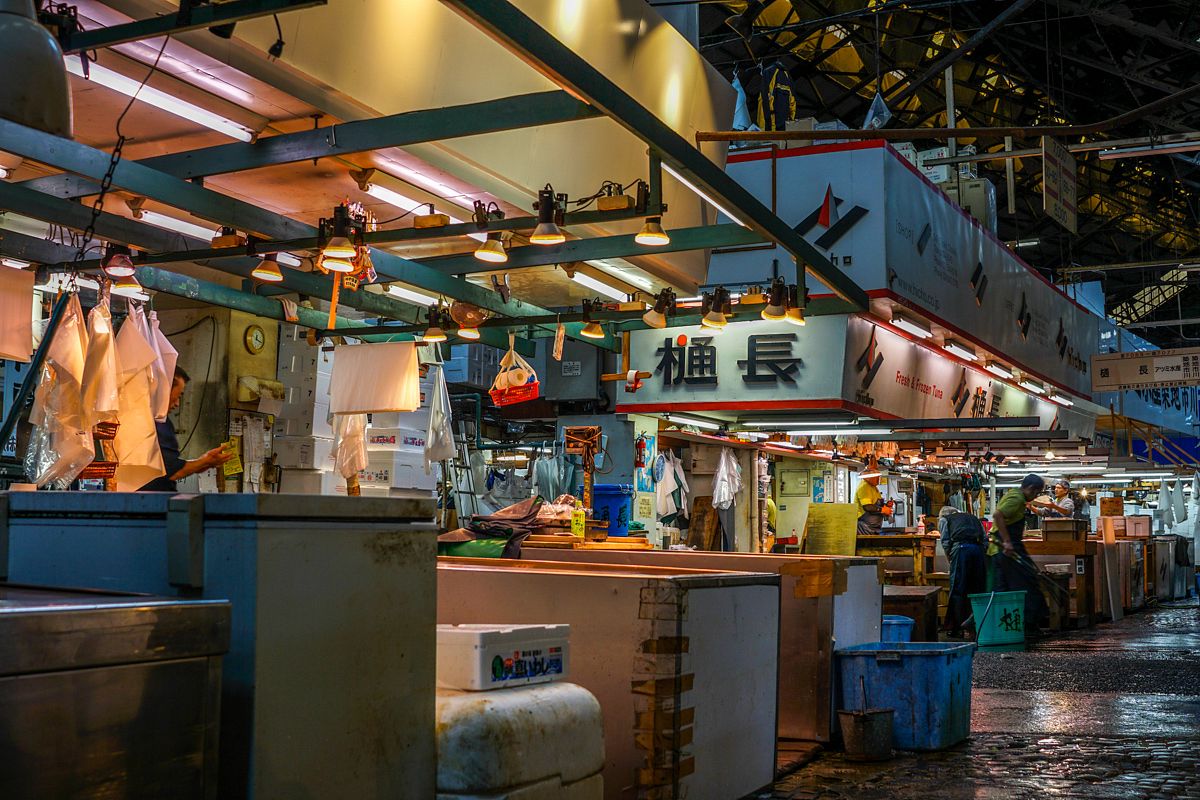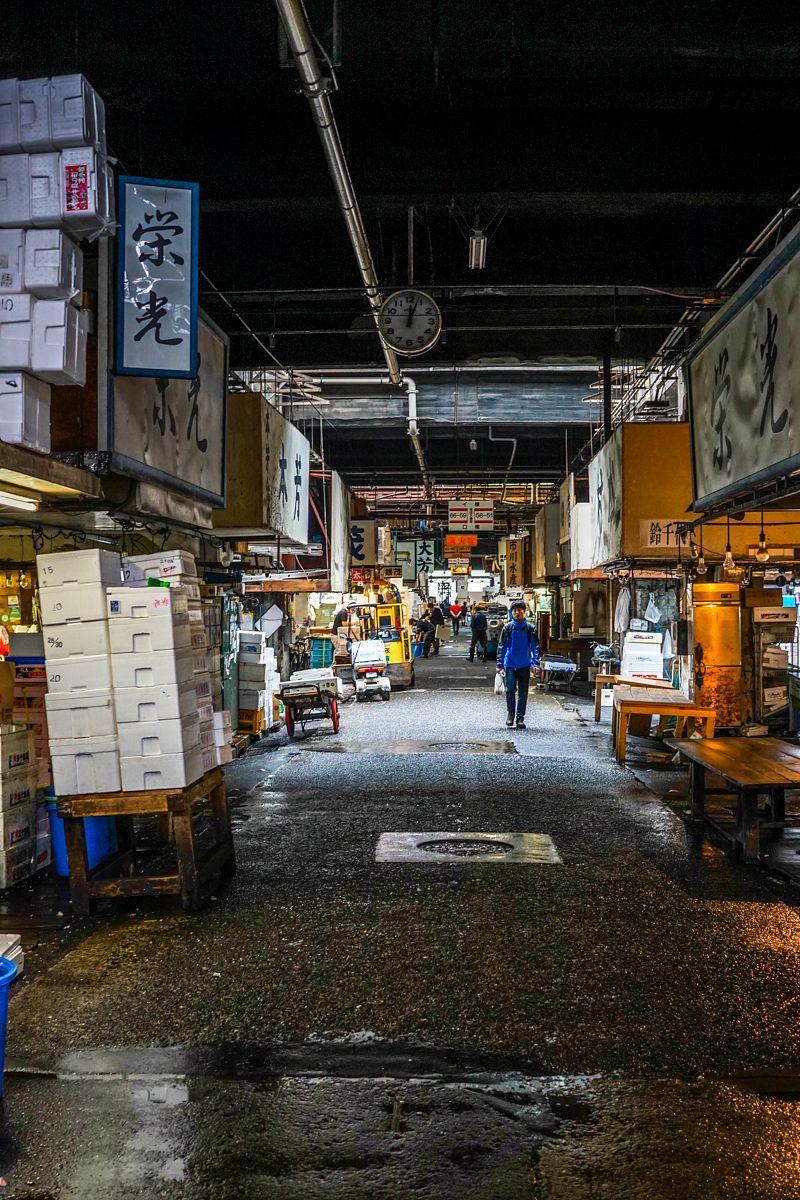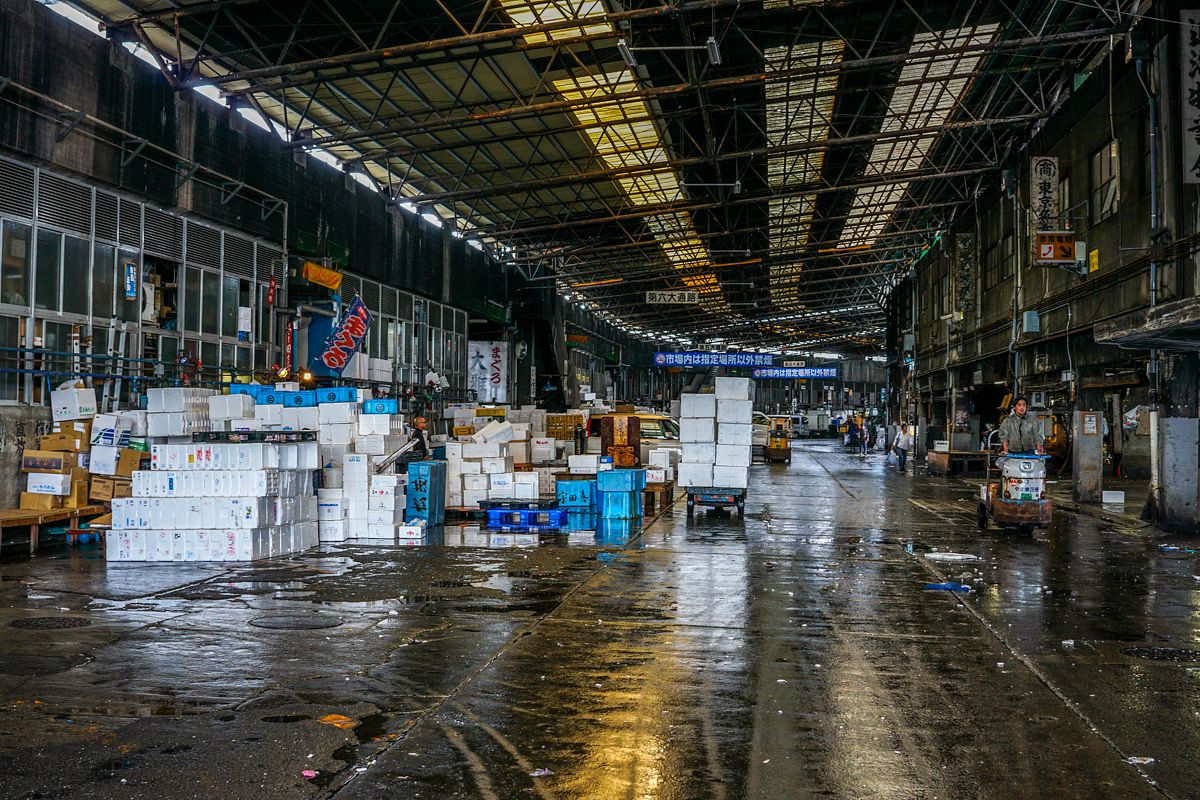 ---

Related Articles:
---