Almost everyone has, by now, heard of Hue's apocalyptic abandoned waterpark – a place so eerie it feels like entering a Jurassic World sequel. Who knew there was another park right here in Hanoi?
Such places are gold dust for Vietnam's urban explorers. Urban exploration, urbex, or UE, is a form of recreational urban trespass. Urbexers find a way into anything from derelict factories, sewers and asylums to skyscrapers, missile silos and power stations. Usually, they begin in abandoned ruins, searching for beauty in dereliction.
Cong Vien Tuoi Tre Thu Do, which roughly translates as 'Capital Youth Park' is a semi-derelict area in Hai Ba Trung District. In 2006, there was a plan to turn it from a privately-owned business into a public park by 2012, but somewhere along the line, the plans halted, leaving large areas of the grounds to become overgrown.
For those of a certain mindset, the aesthetic payoffs of venturing inside are enormous. To the left after entering, a vast Ferris wheel lingers, half-hidden by trees. Though the windows are smashed and the steel rusted after a decade of monsoon rains, many of its colored carriages are still attached. They swing and creak upon entering, personifying the pathos of abandonment.
Within the waterpark, blue slides spiral through the air, their exteriors covered in mold after years of neglect. Their exit points, once falling into clear, cerulean water, now drop into stagnant shades of brown. Inside, the growth along their outer walls creates mottled patterns, helping to form jade-green light tunnels that twist beyond sight.
The entire park is abandoned, and despite the presence of a few guards, nearby tea-sellers and a pop-up bia hơi, nobody seemed to mind or even notice that we were there. For those that enter, all that's really needed is a lack of vertigo and a taste for decay.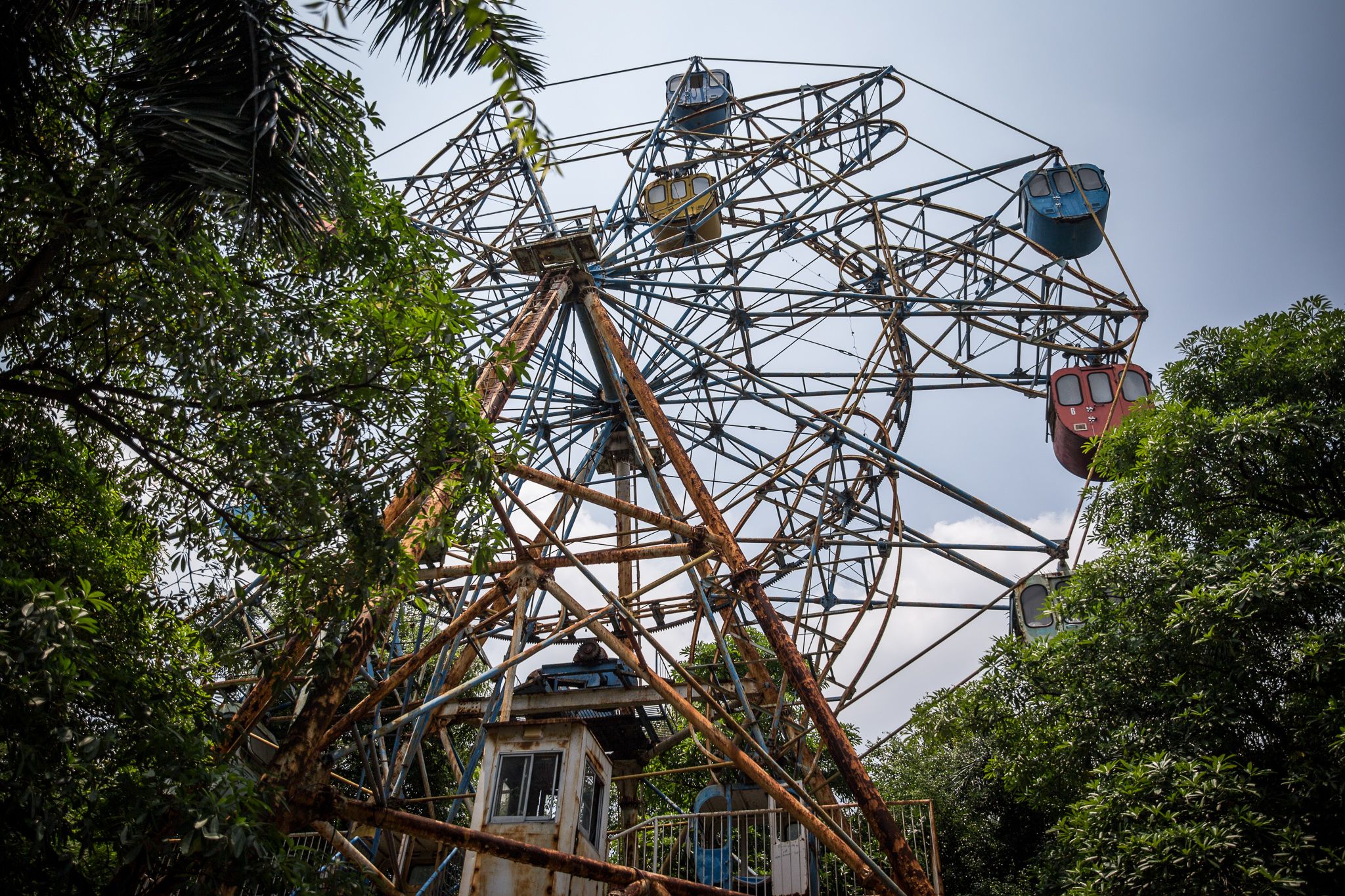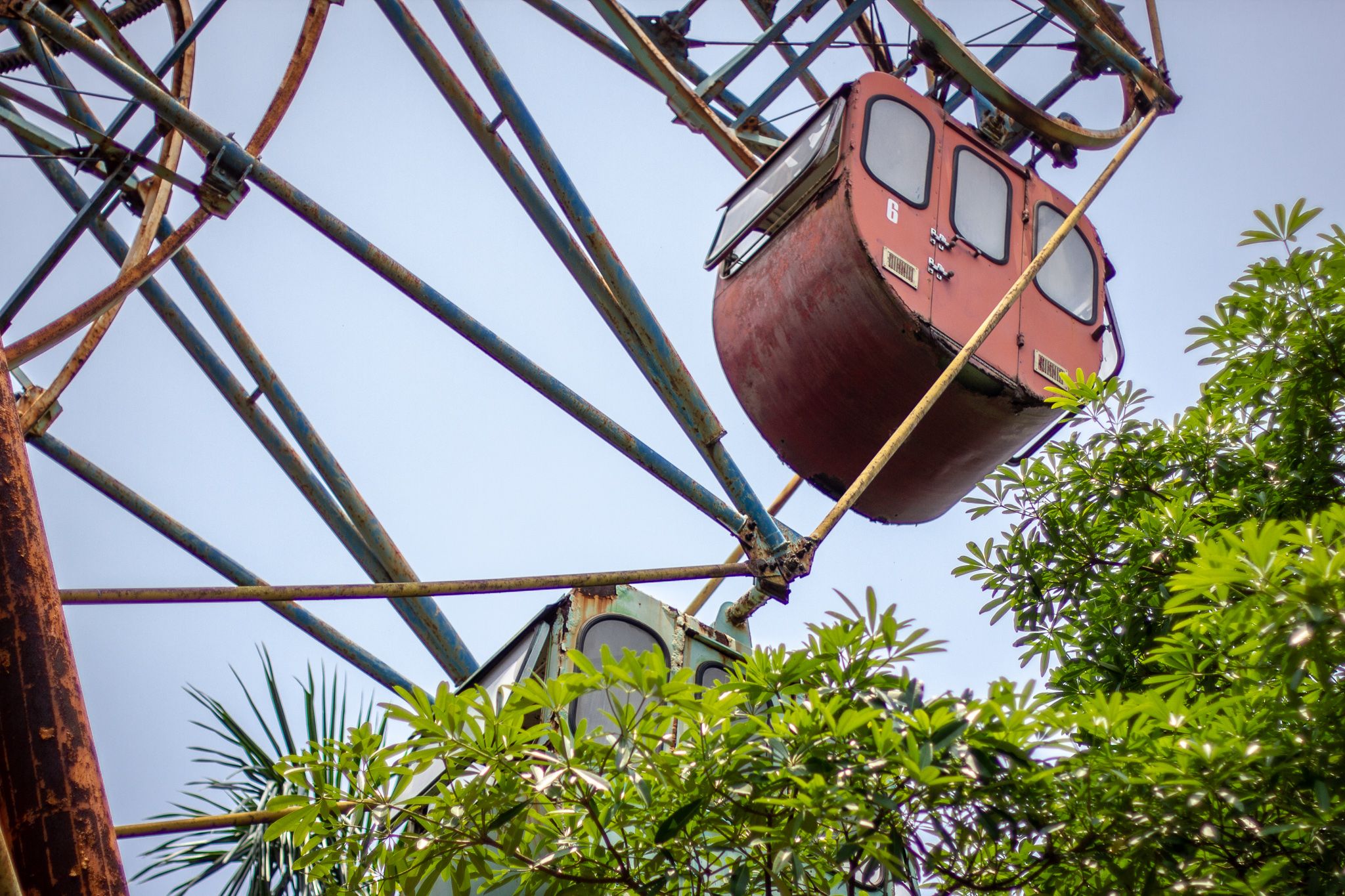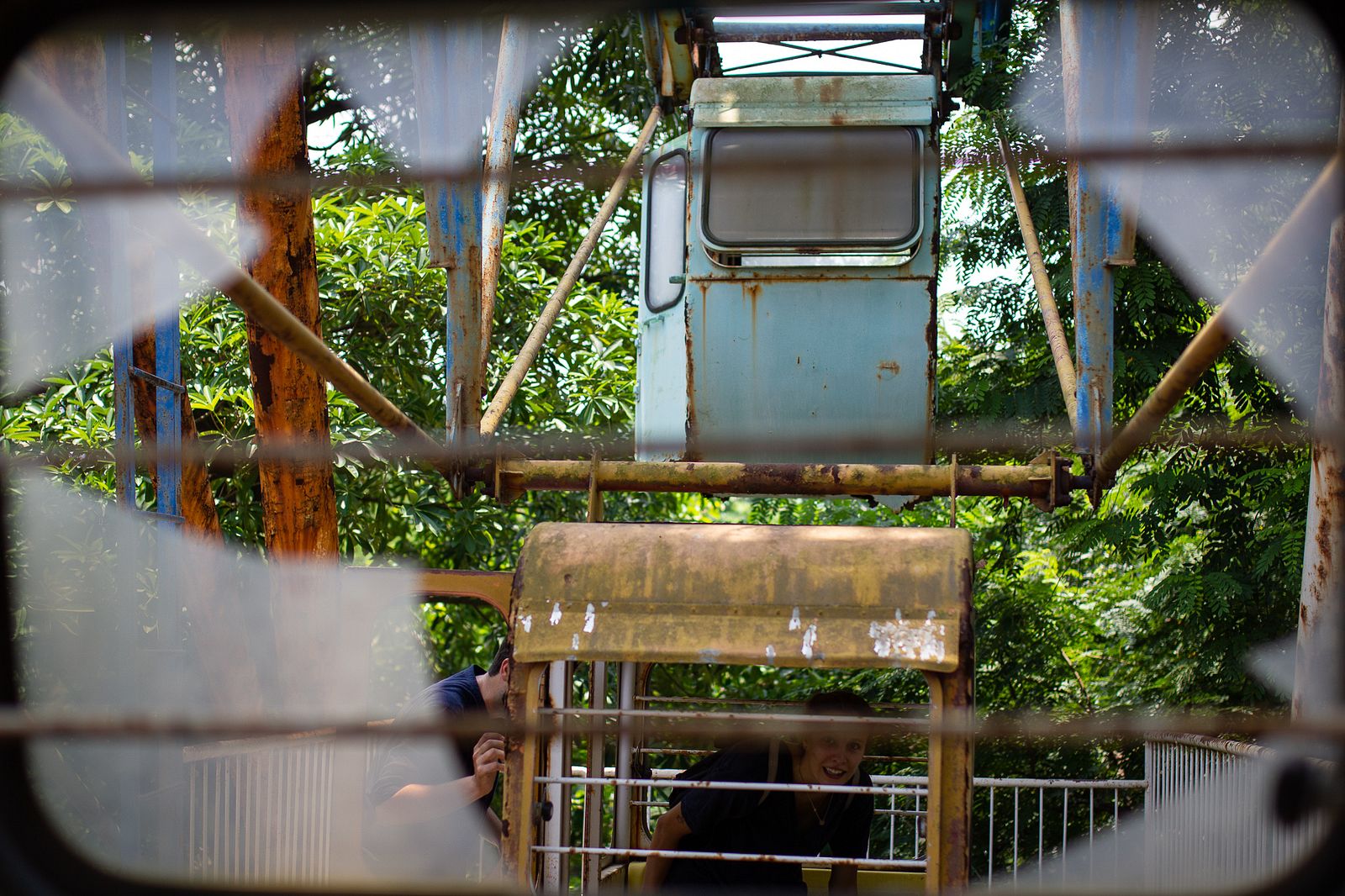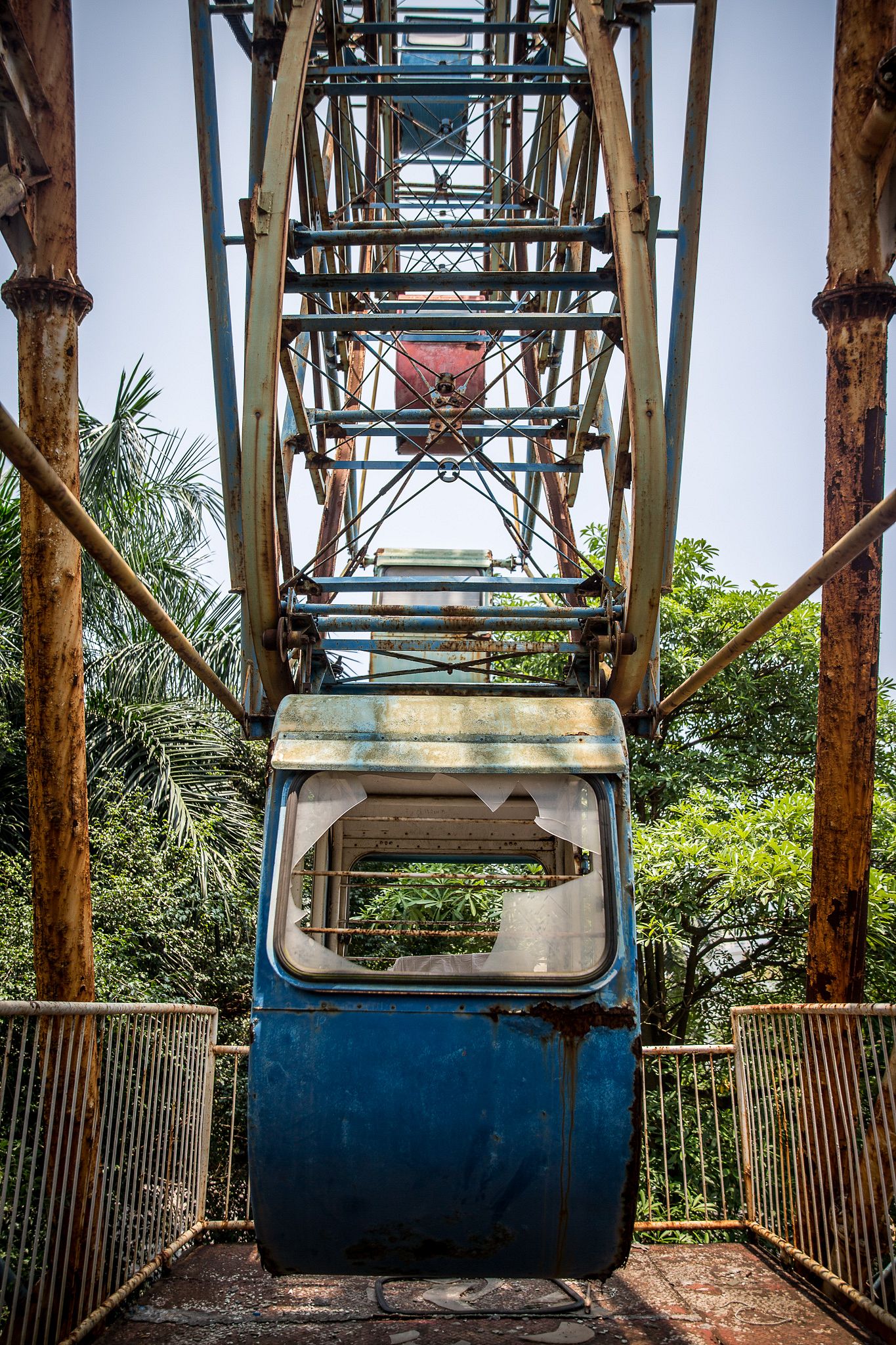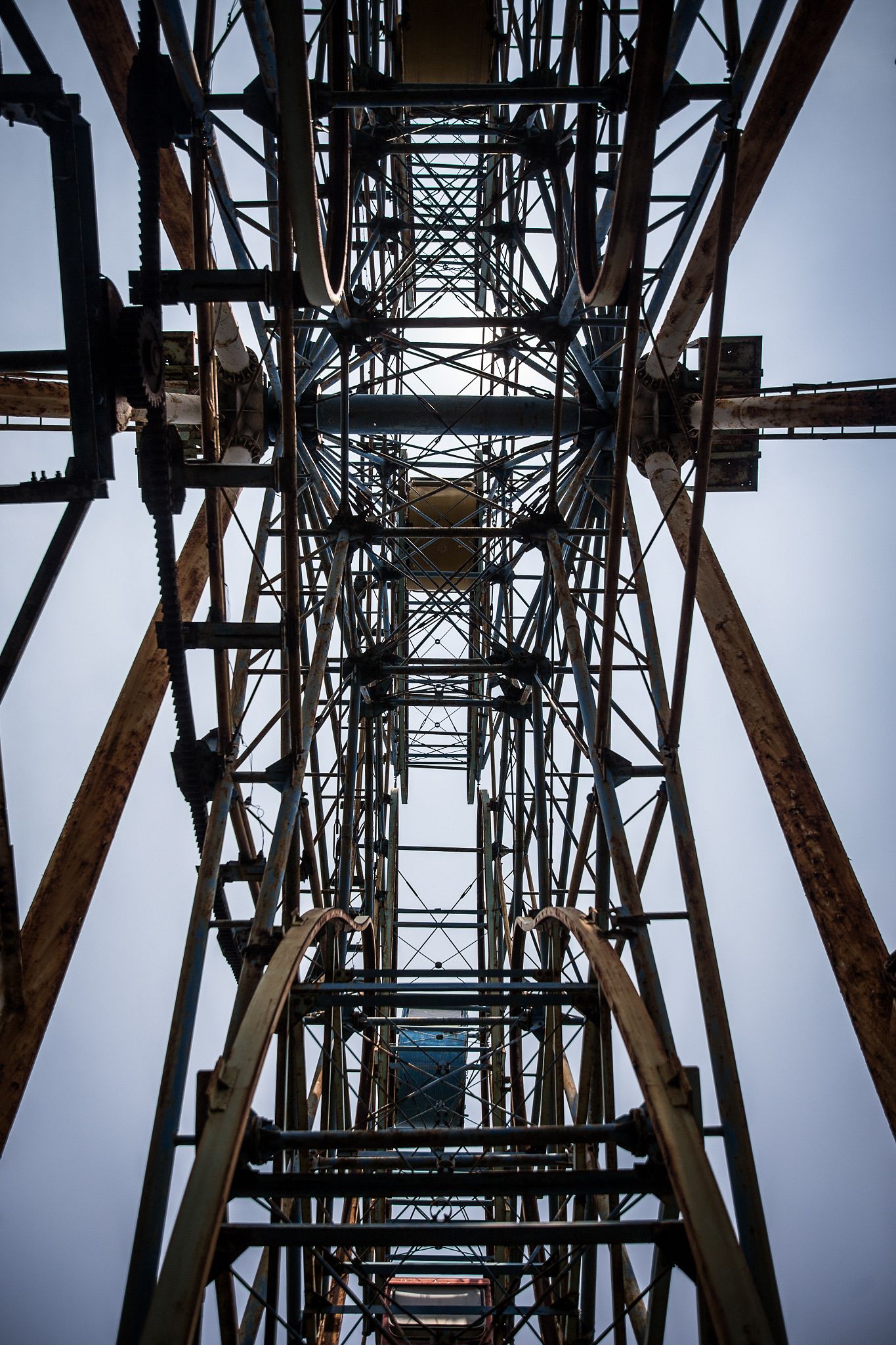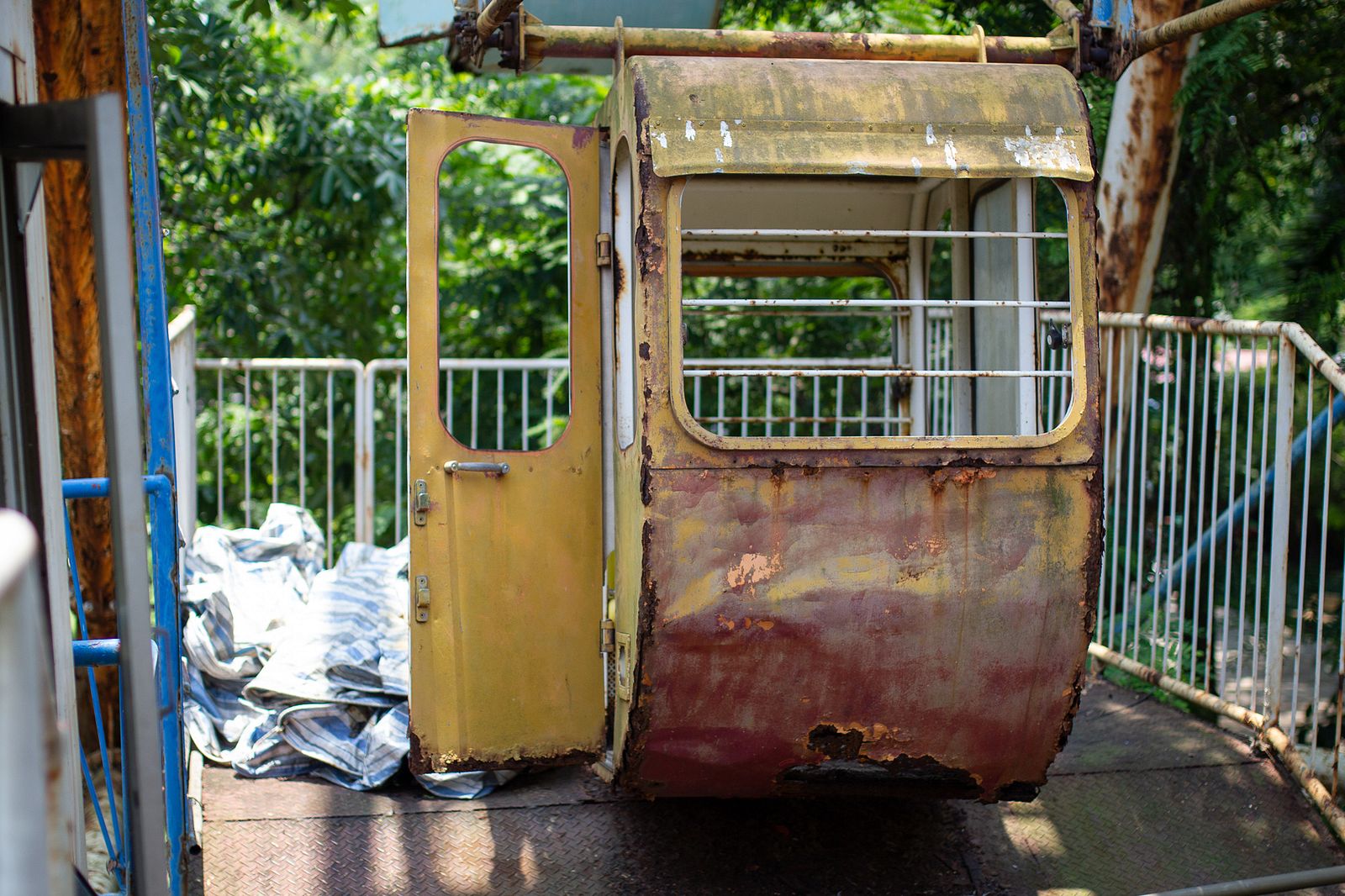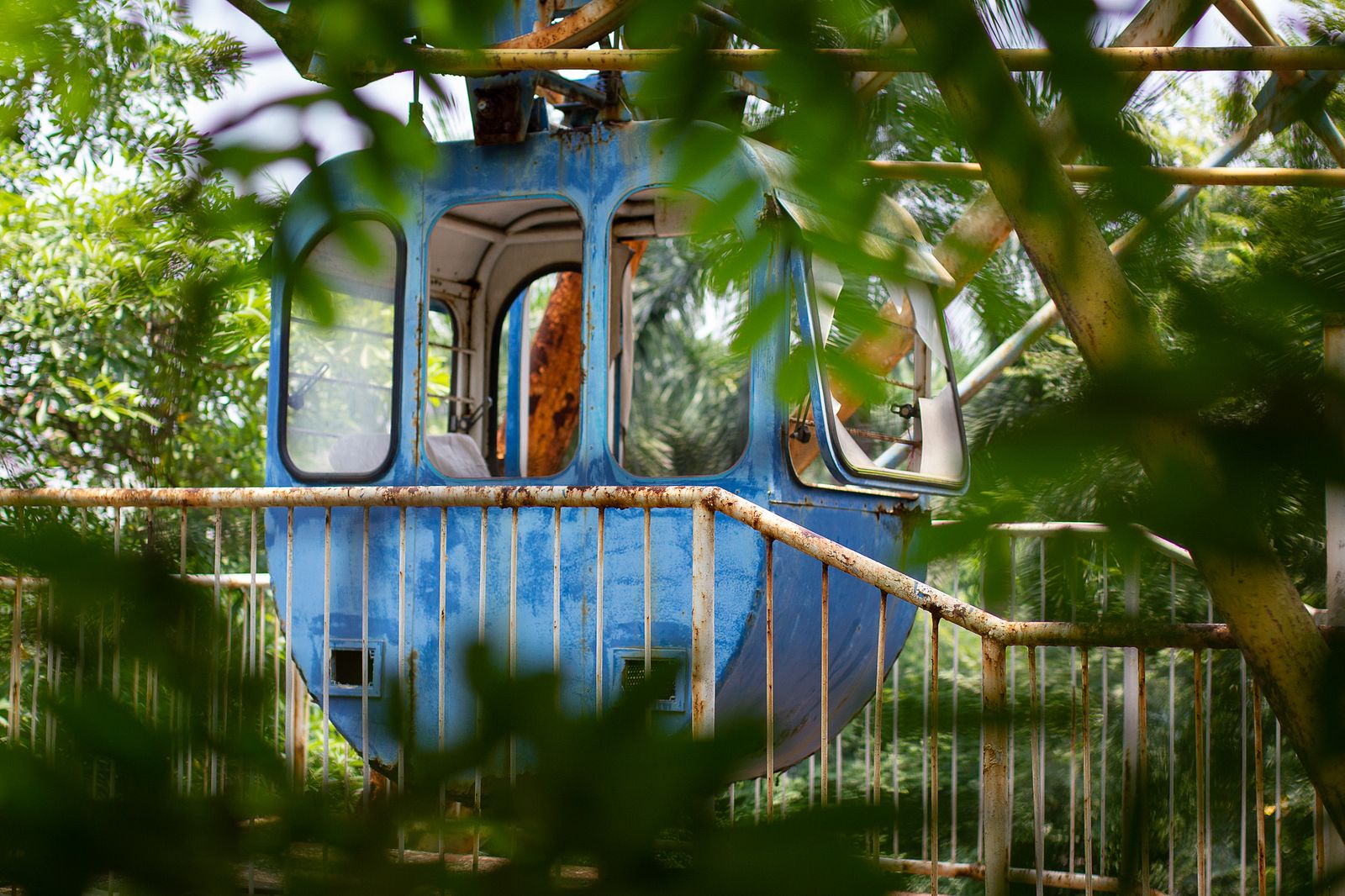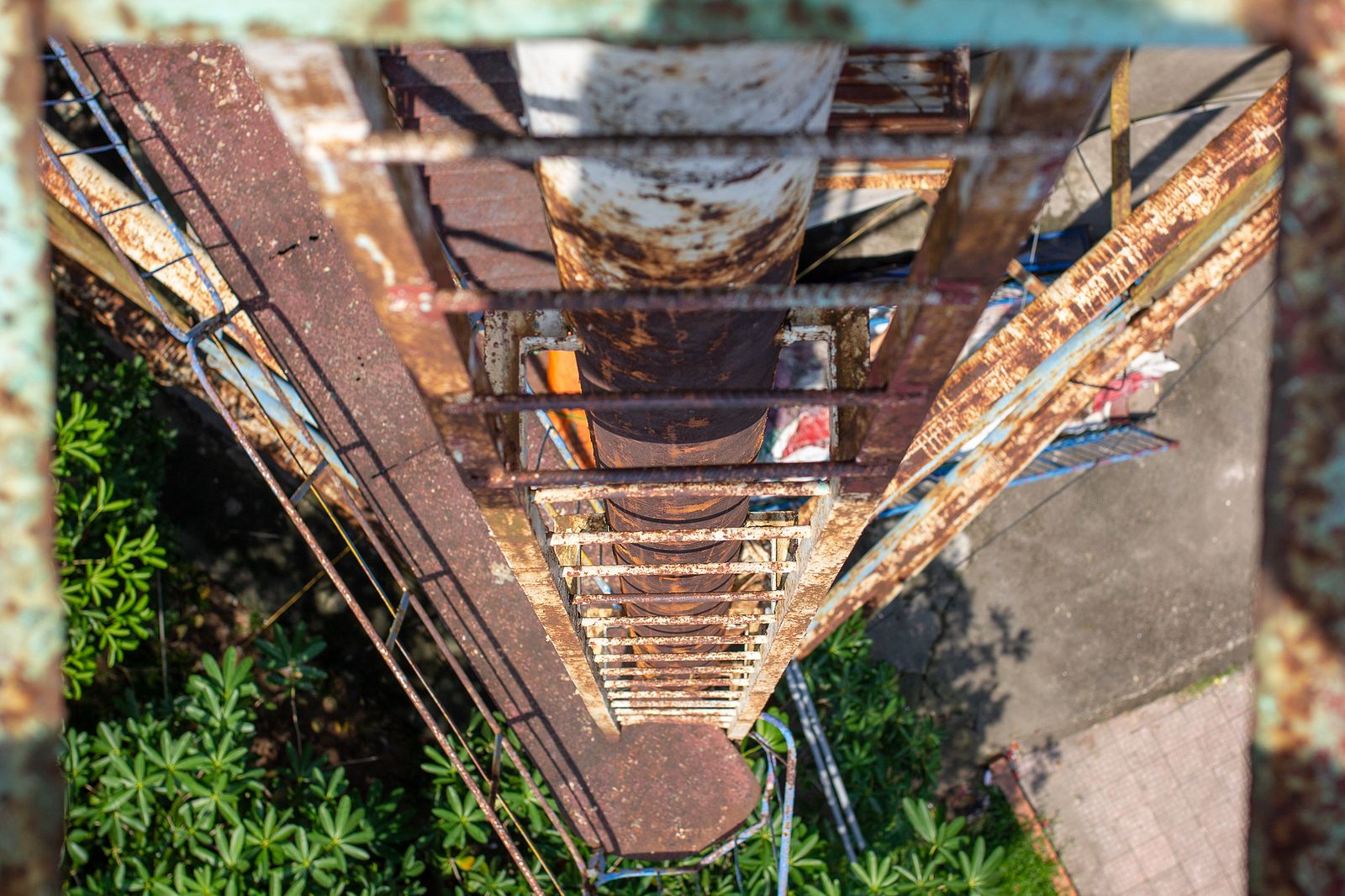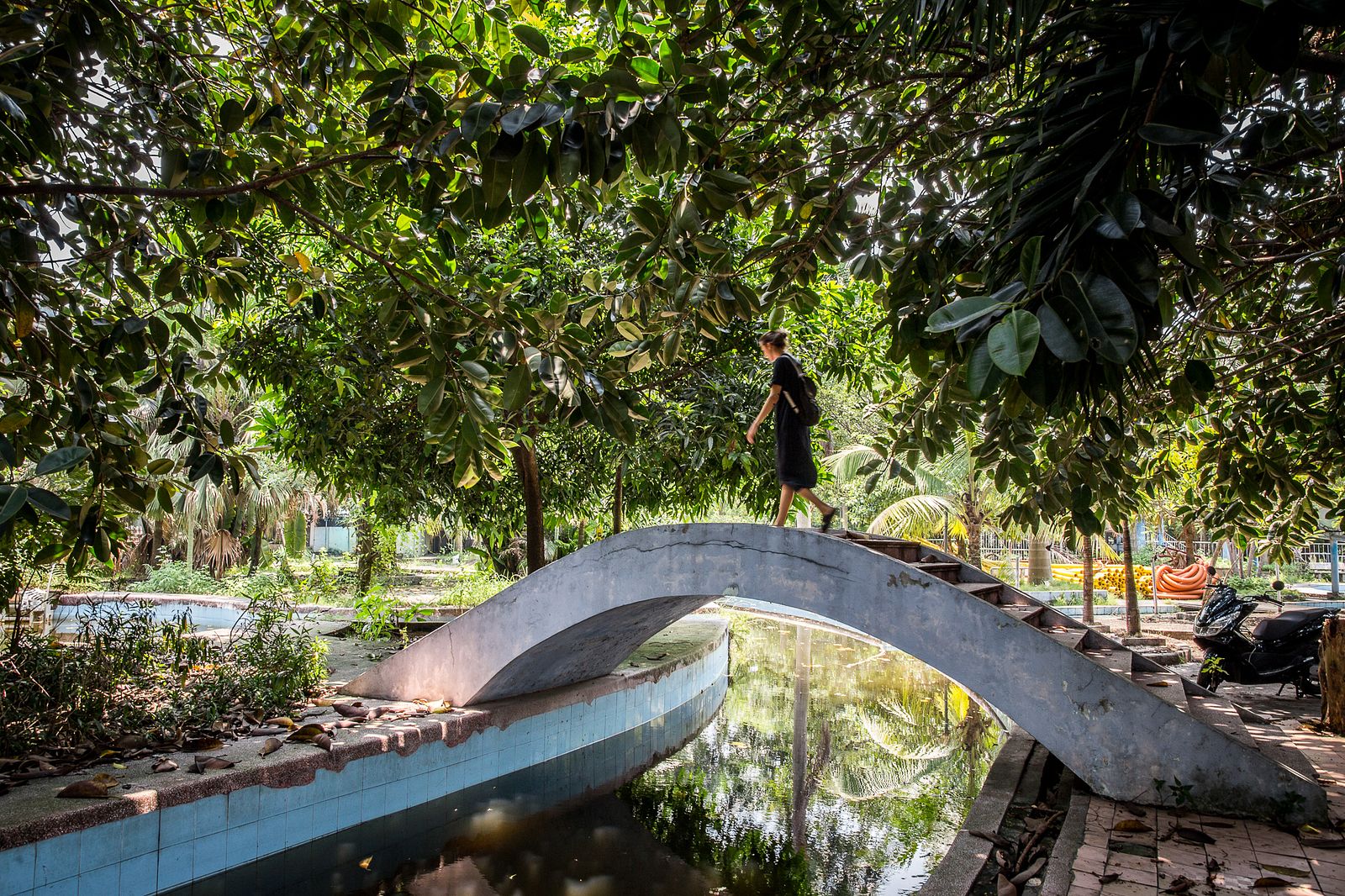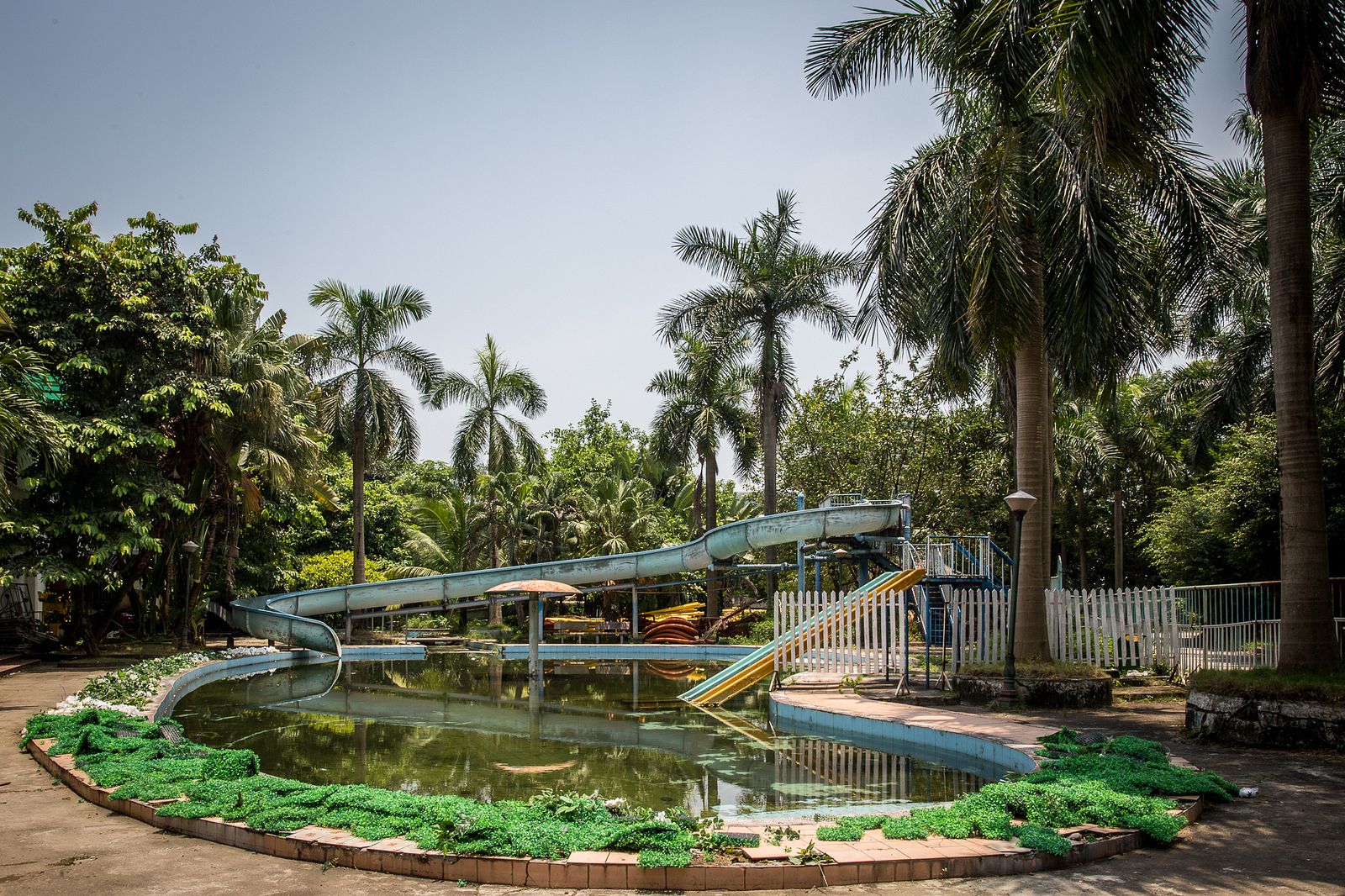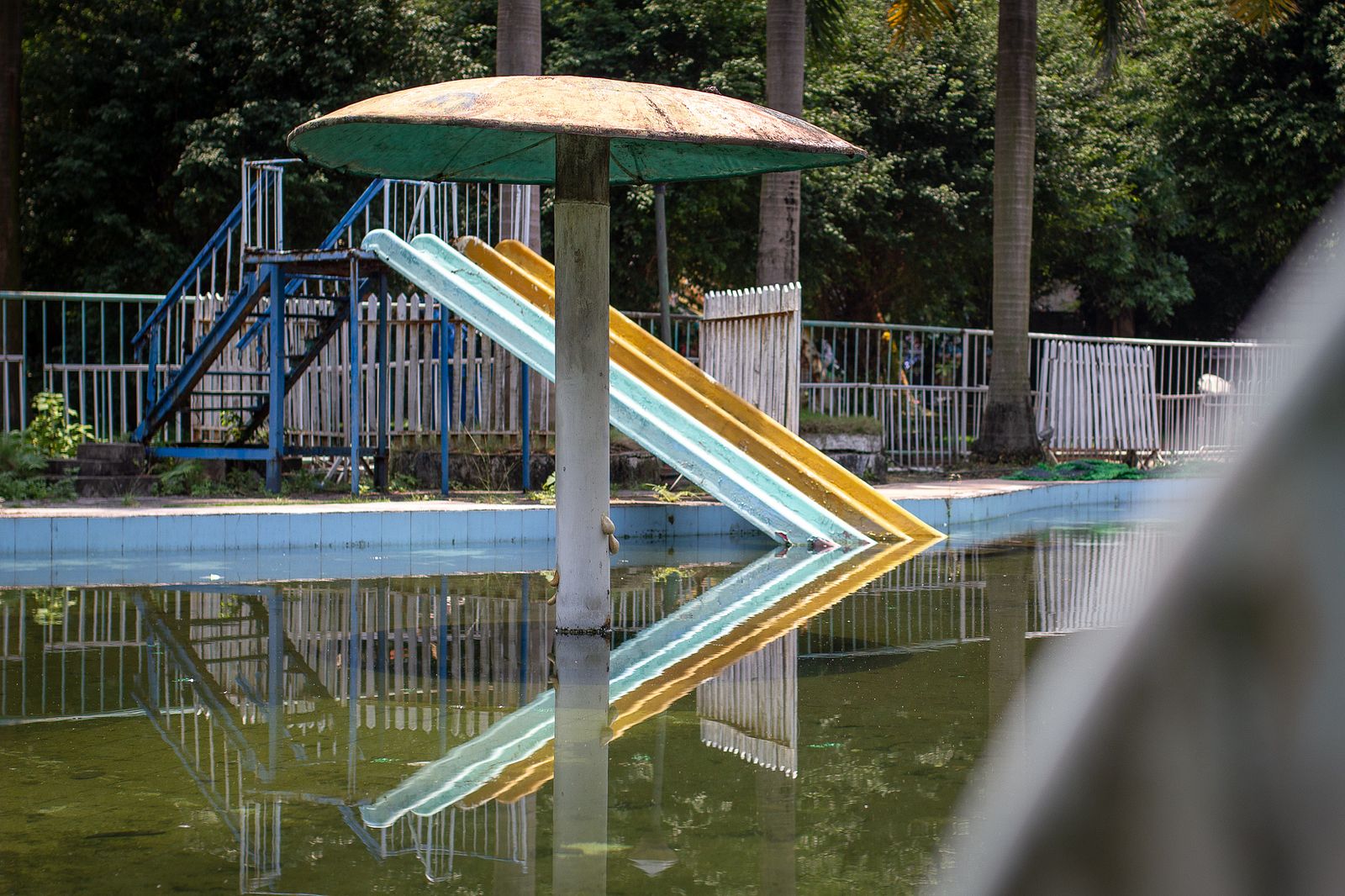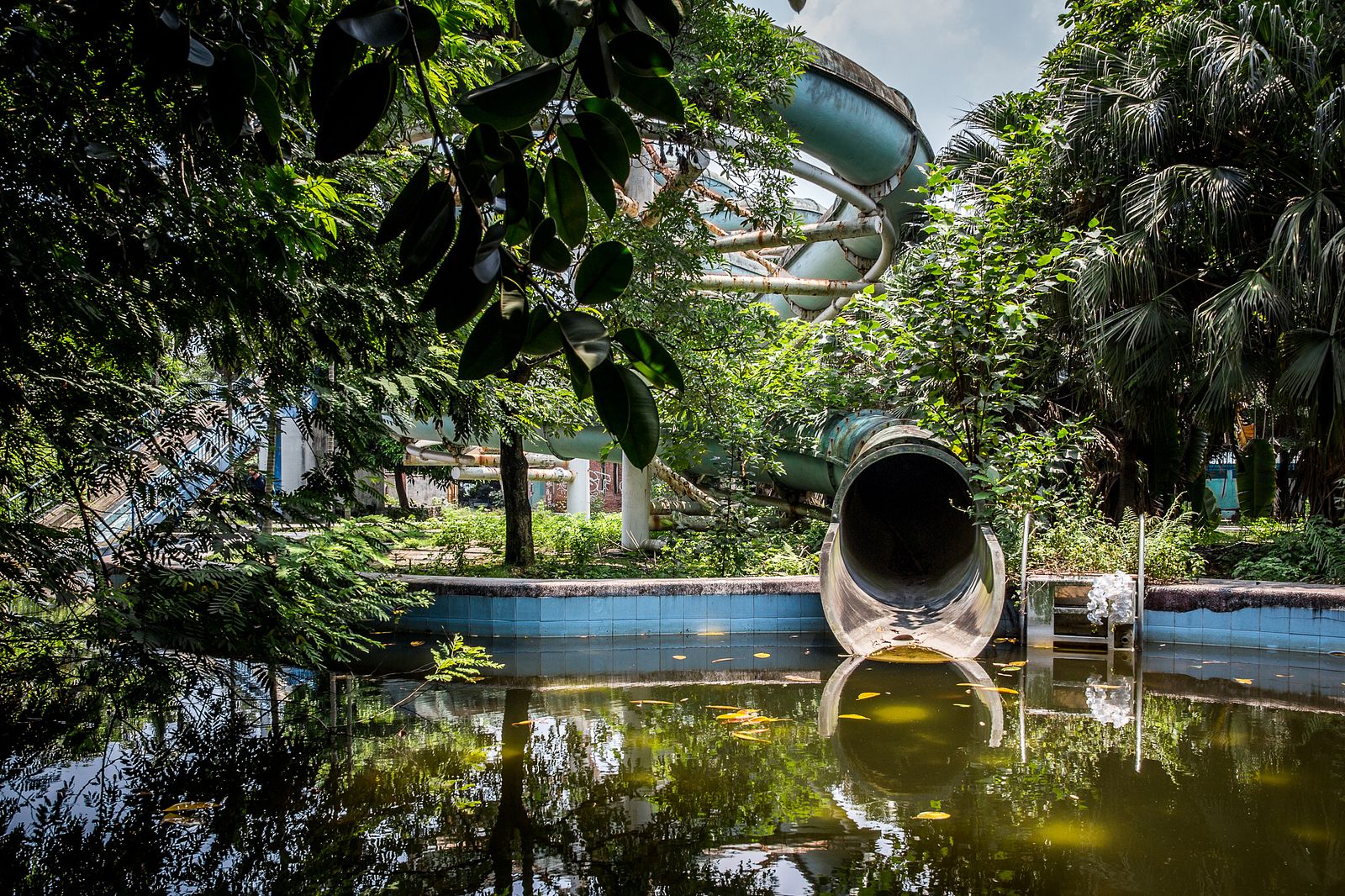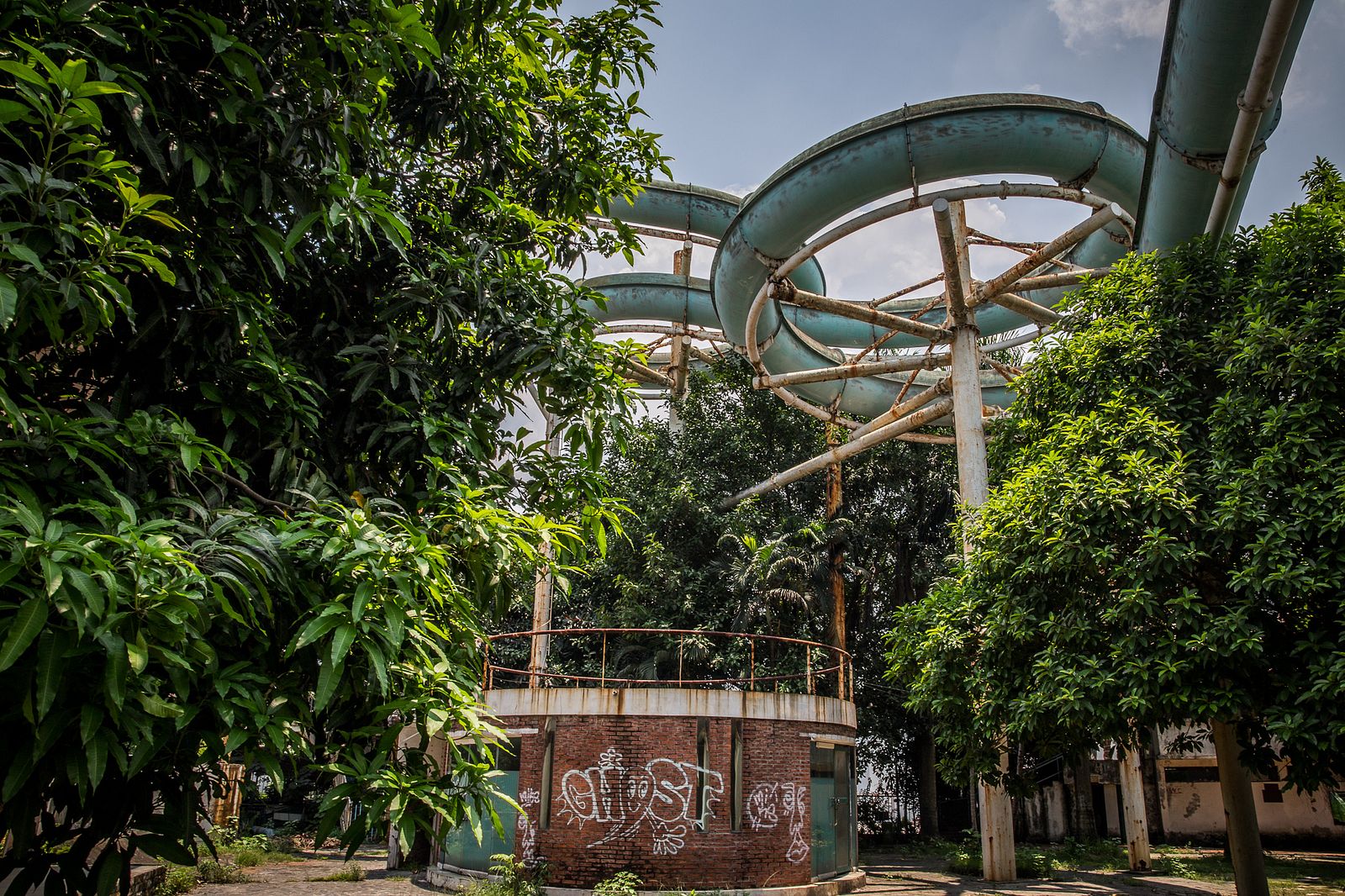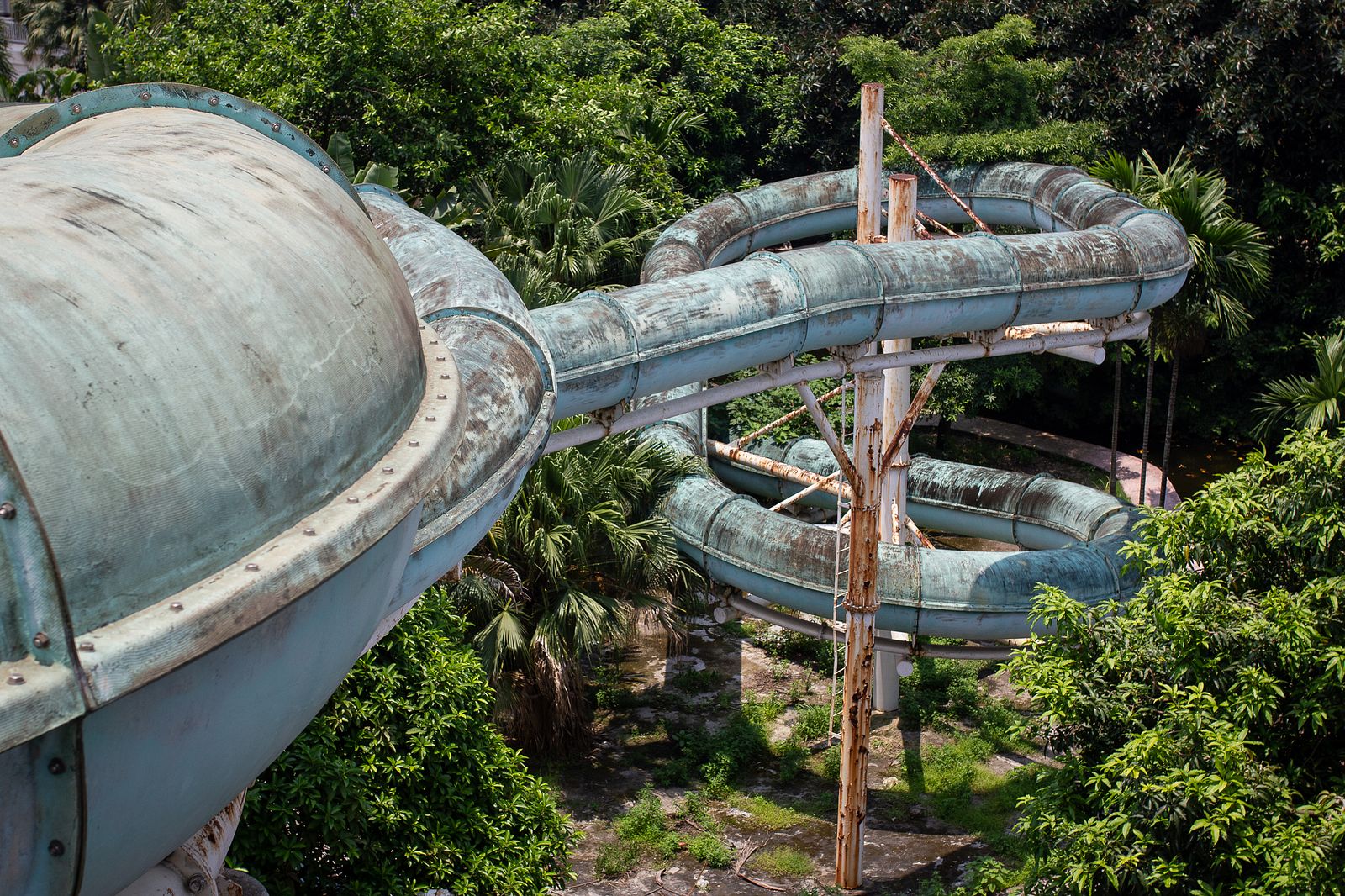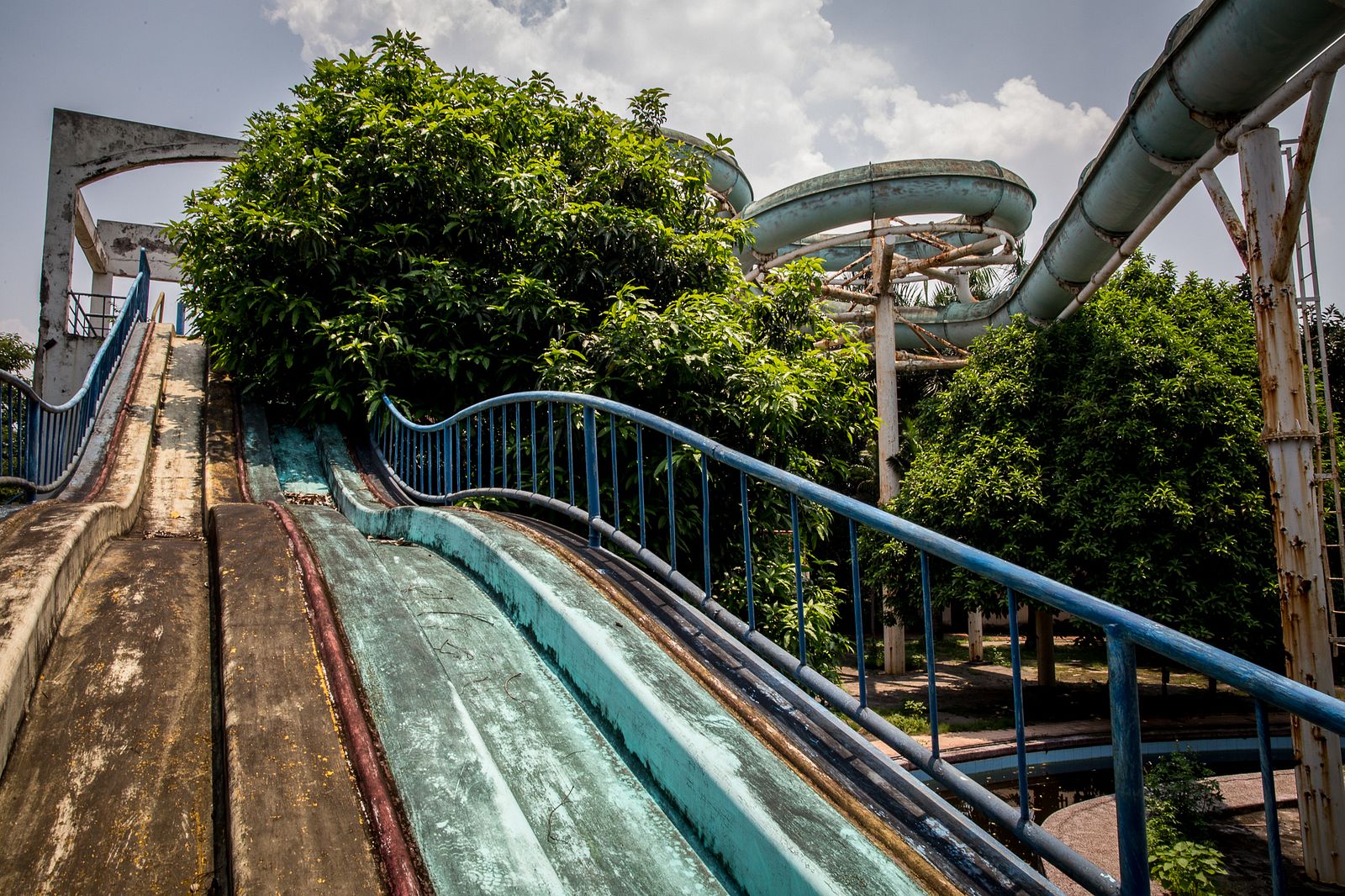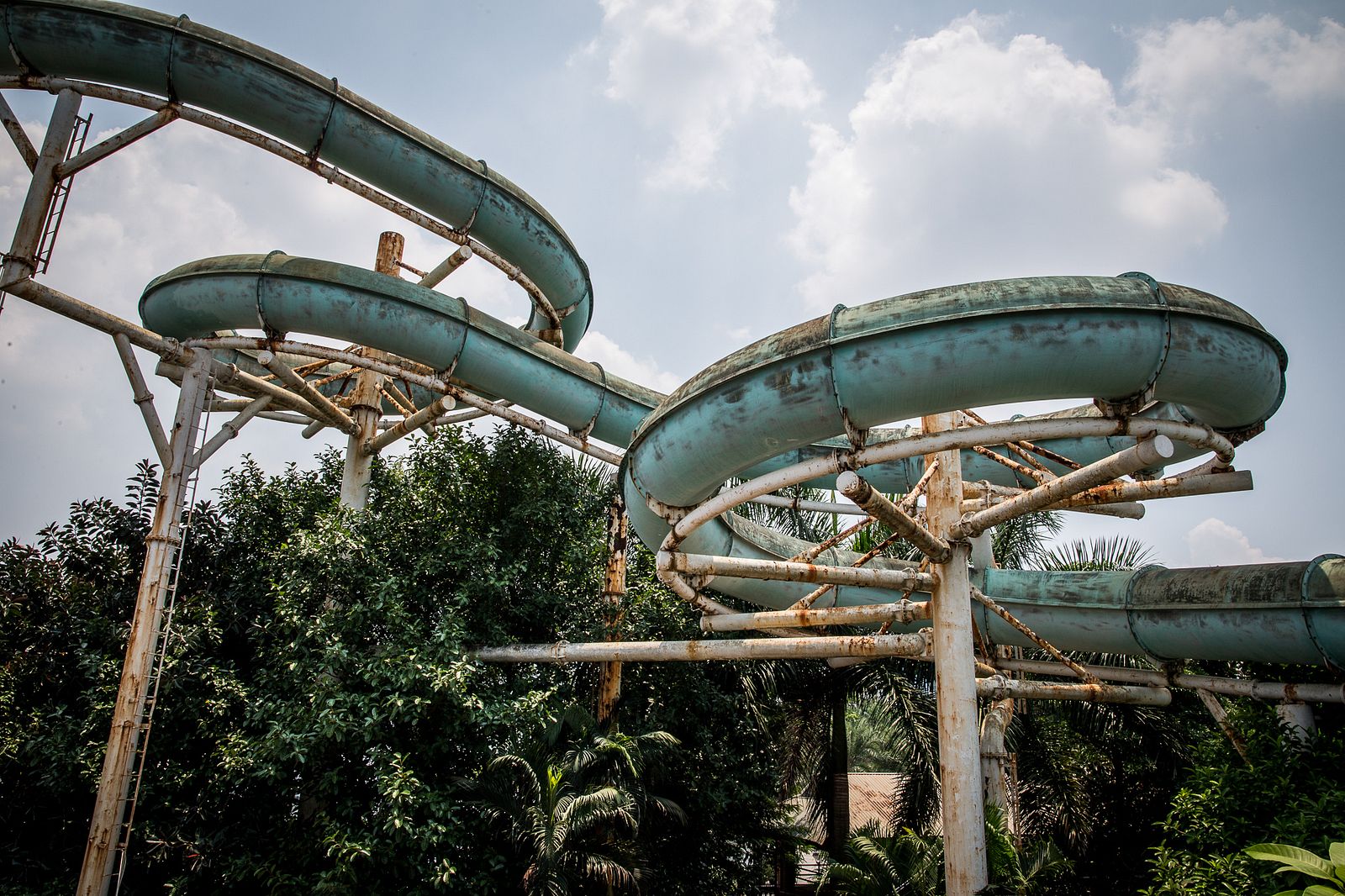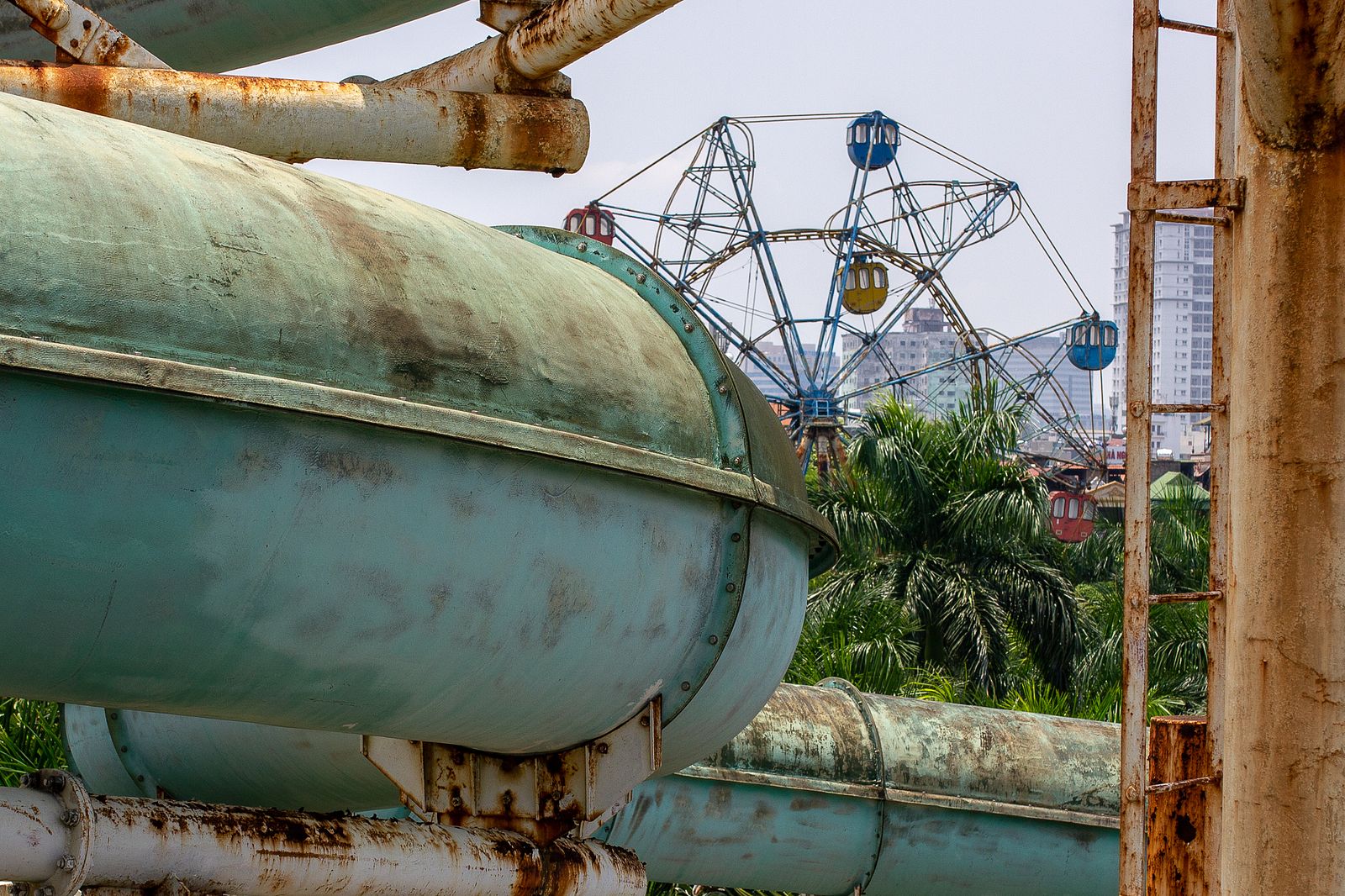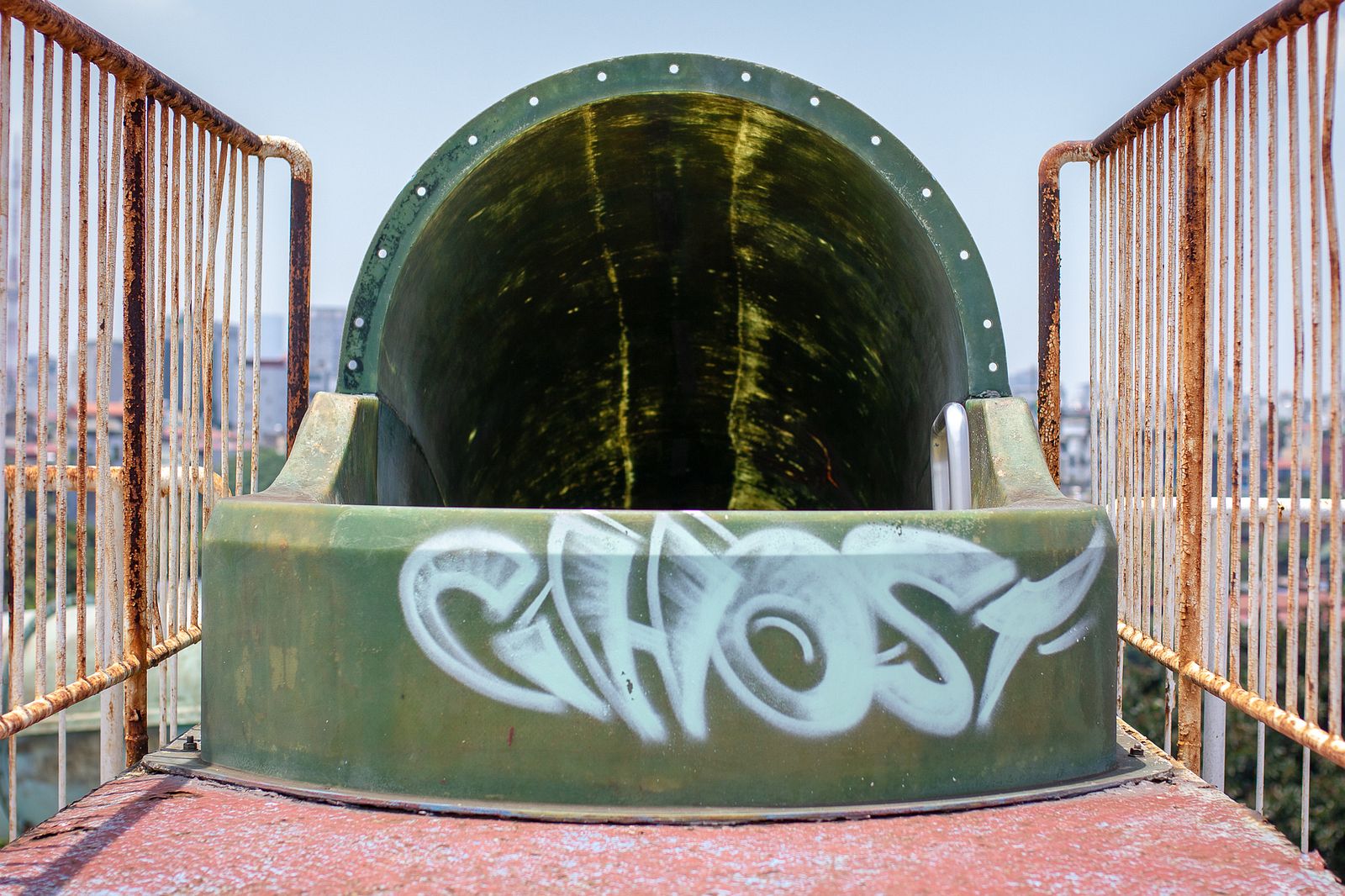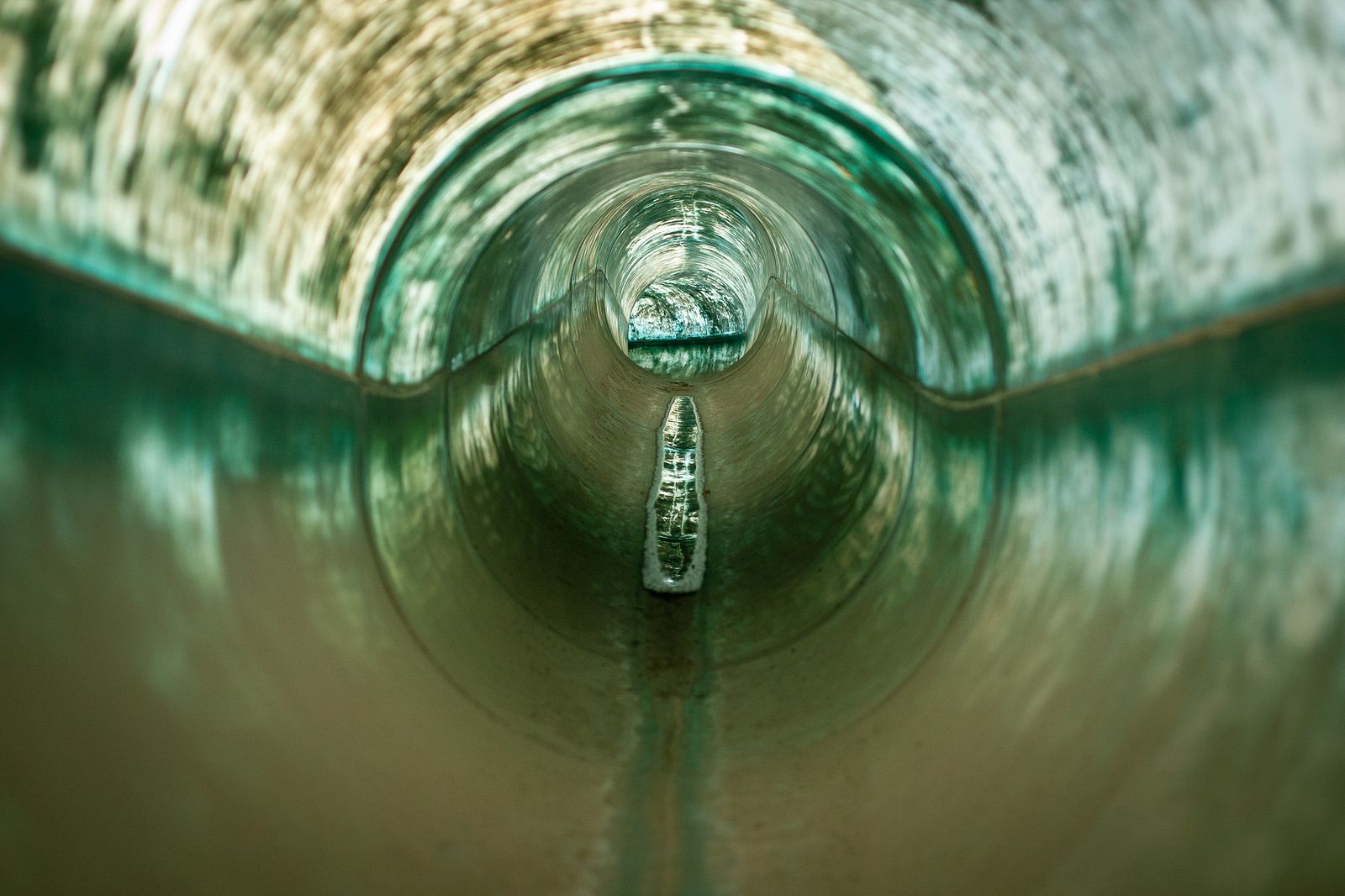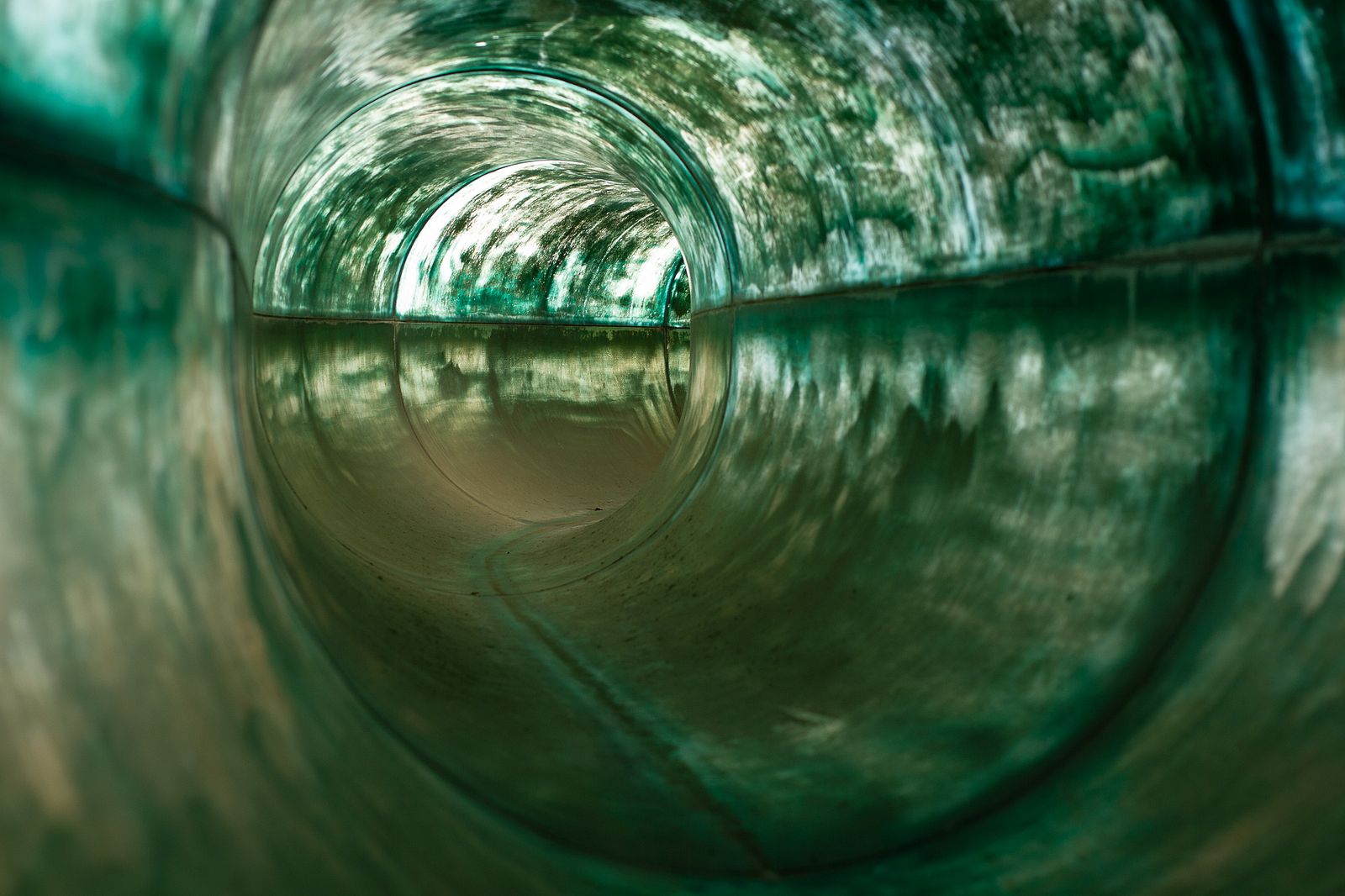 ---

Related Articles:
---