Traveling south through central Vietnam by train can bring you to the familiar or the obscure: the Disney-fication of Hoi An, the peaceful bays of Quy Nhon, or the thrill of derelict spaces in Hue.
In any case, that journey often begins in the latter city. The area's abandoned waterpark has, for many, already been seen. Yet in these images, we witness what's often unobserved: curious, palm-leaf-hidden boys sneaking up old slides, their intrigue an echo of those enjoying the claustrophilia of infiltrating the park's gigantic dragon head.
Further south, the train hugs and then crosses highways, its open windows framing portraits of everyday life. Visiting Hoi An, one sees arranged rows of uniform xích lô drivers, all seated in gleaming vehicles and wearing matching blue shirts and white hats. One is usual, two is coincidental; three is a consciously formed pattern.
More genuine scenes can be found in Quy Nhon. During the golden hours, a lady hangs her washing in an alley beside Nhon Hai Bay. The beach takes numerous forms: football pitch, playground, harbor, fisherman's workplace.
Soft sand, bobbing coracles and the detritus of a community with almost nowhere to place their trash all feature. Yet even among the litter, there is a kind of lyricism — undulating fishing nets find their rhyme in the sea and sunlight moves in shallow water like fish scales.
See more below: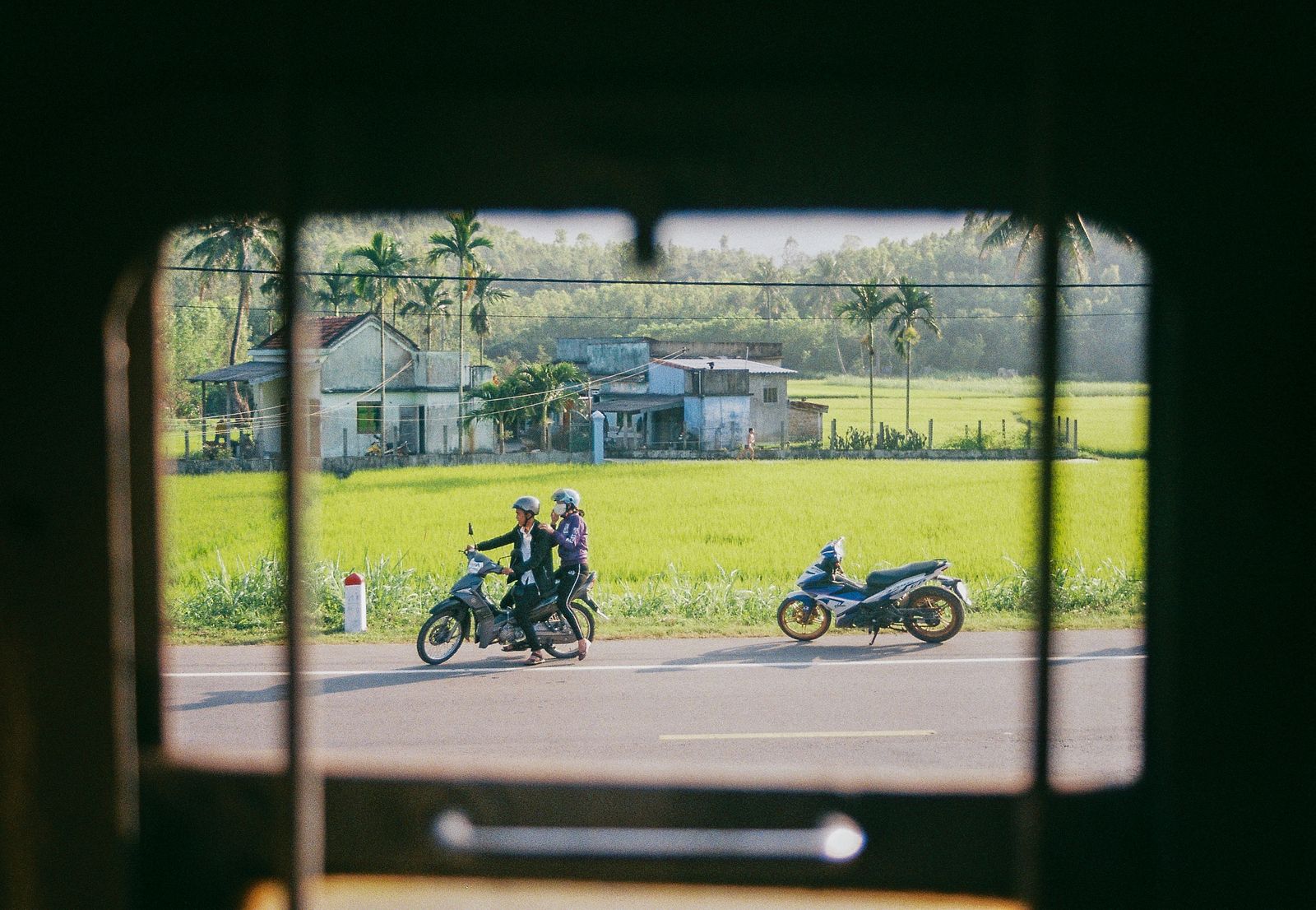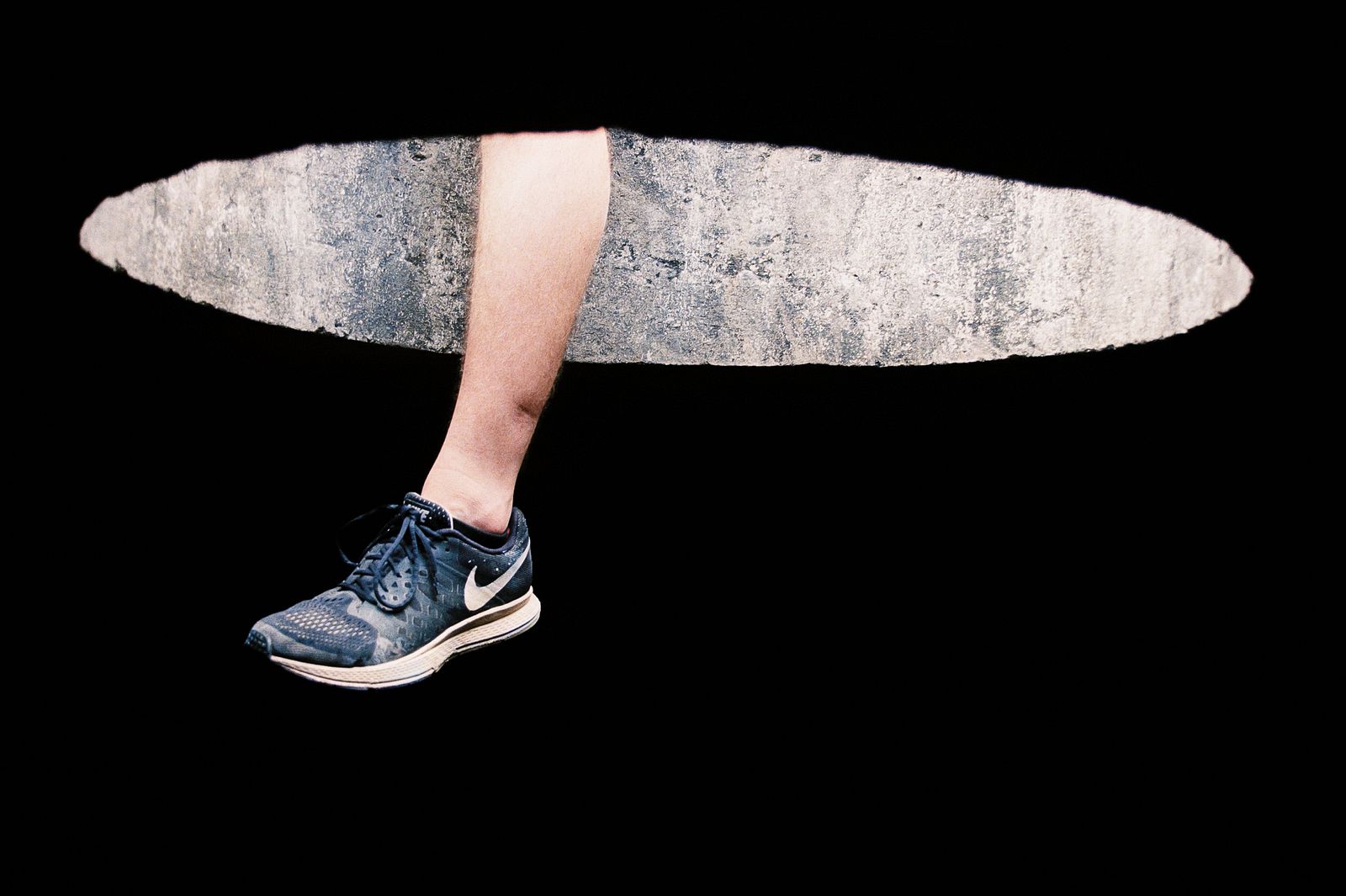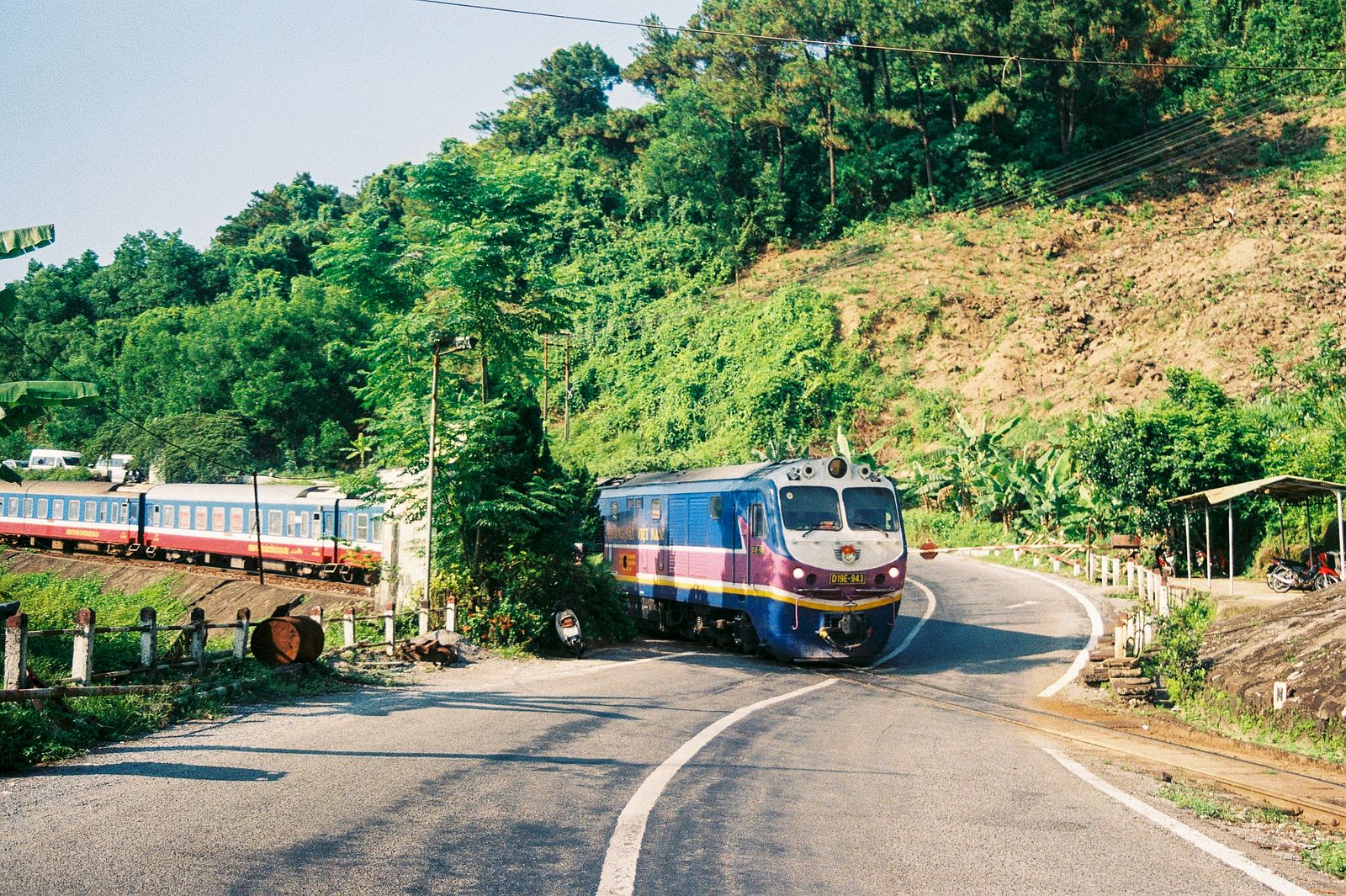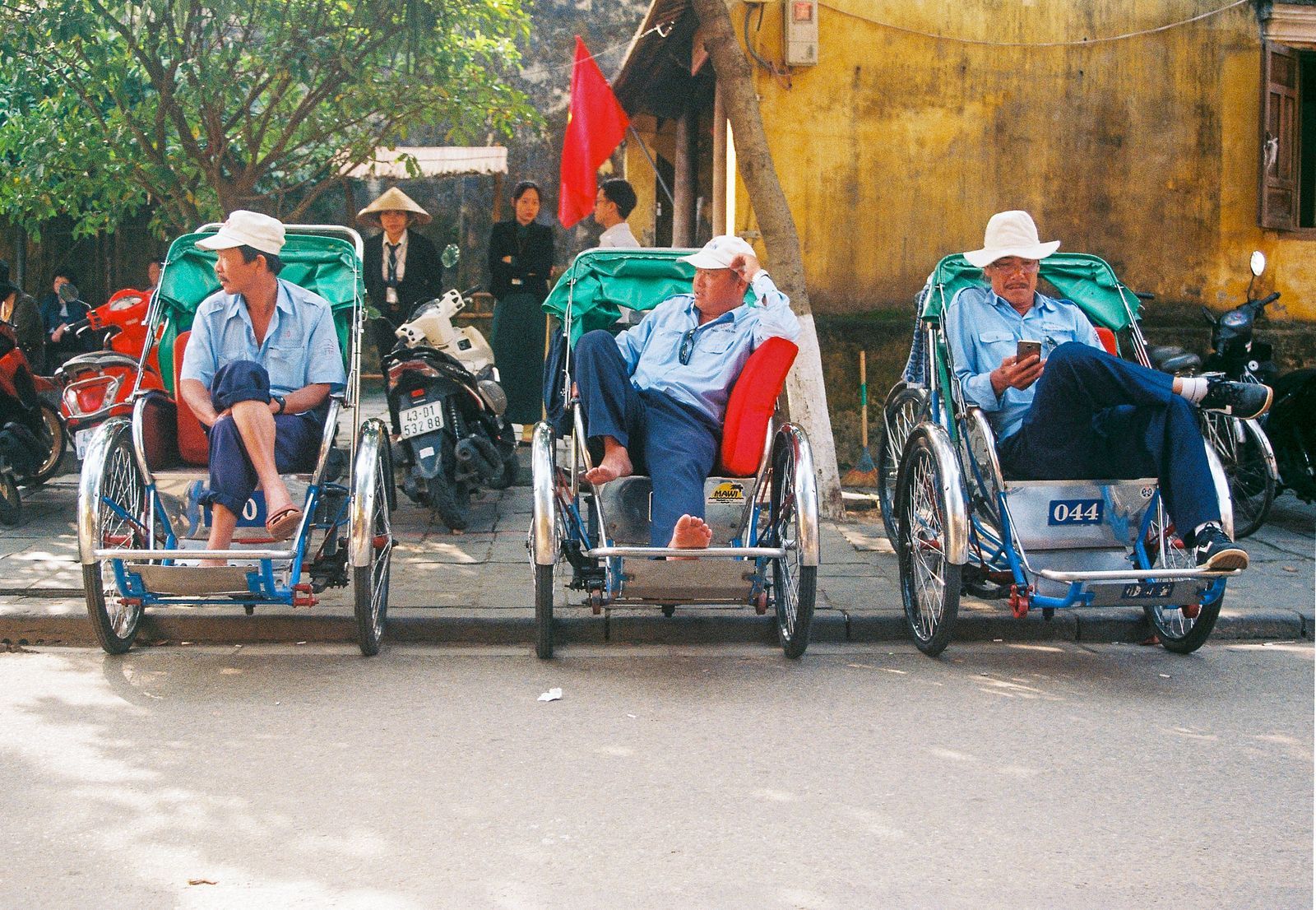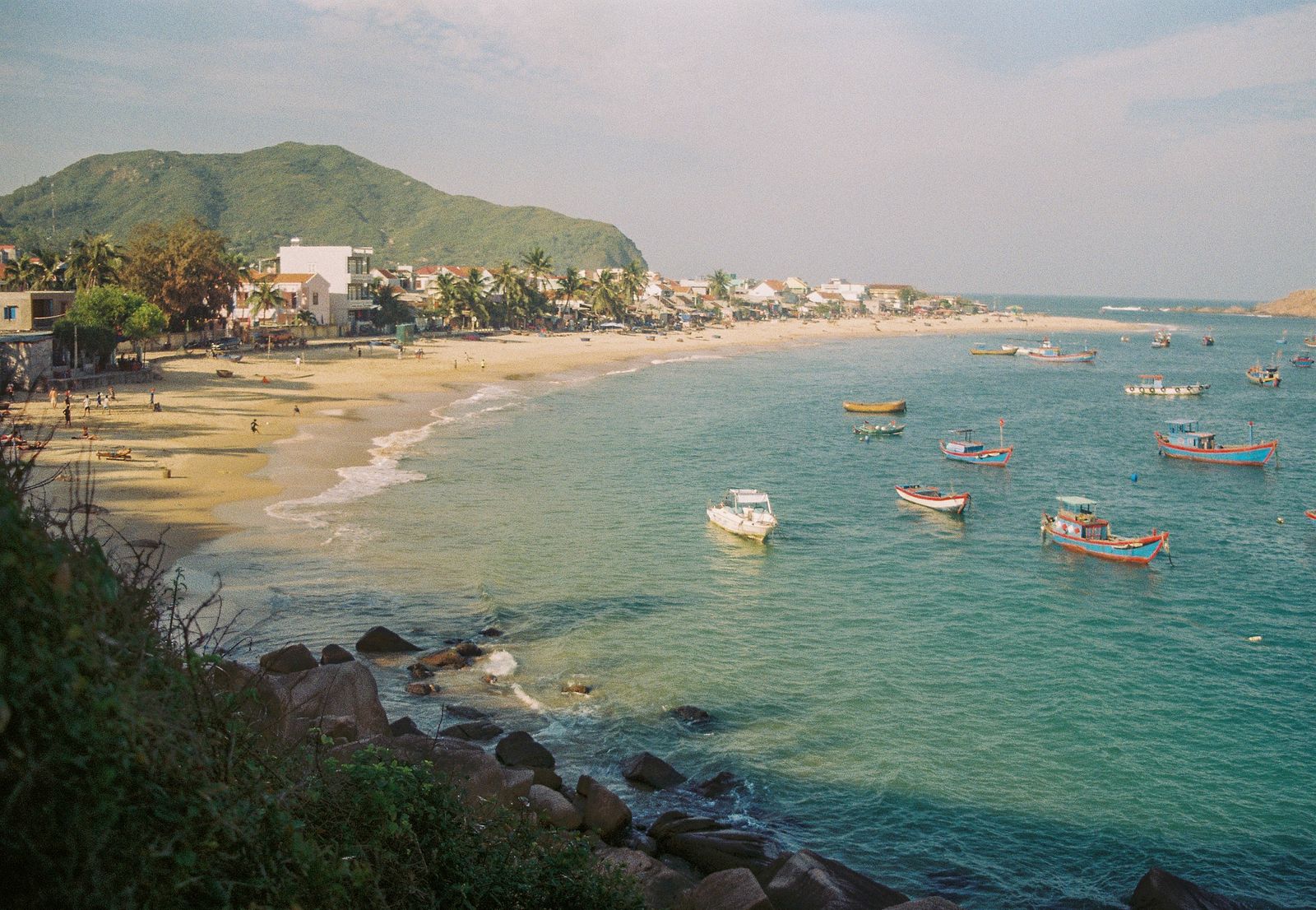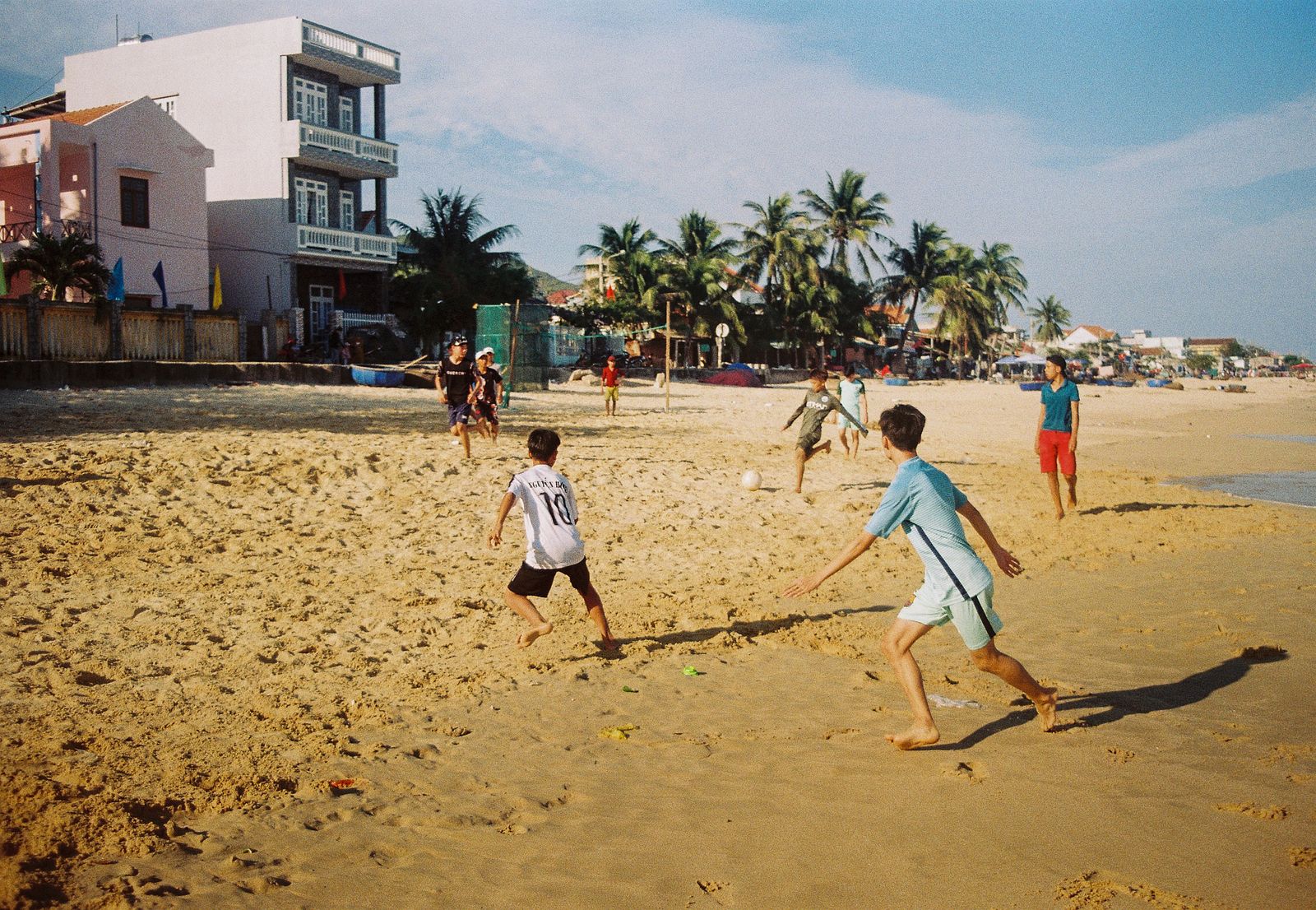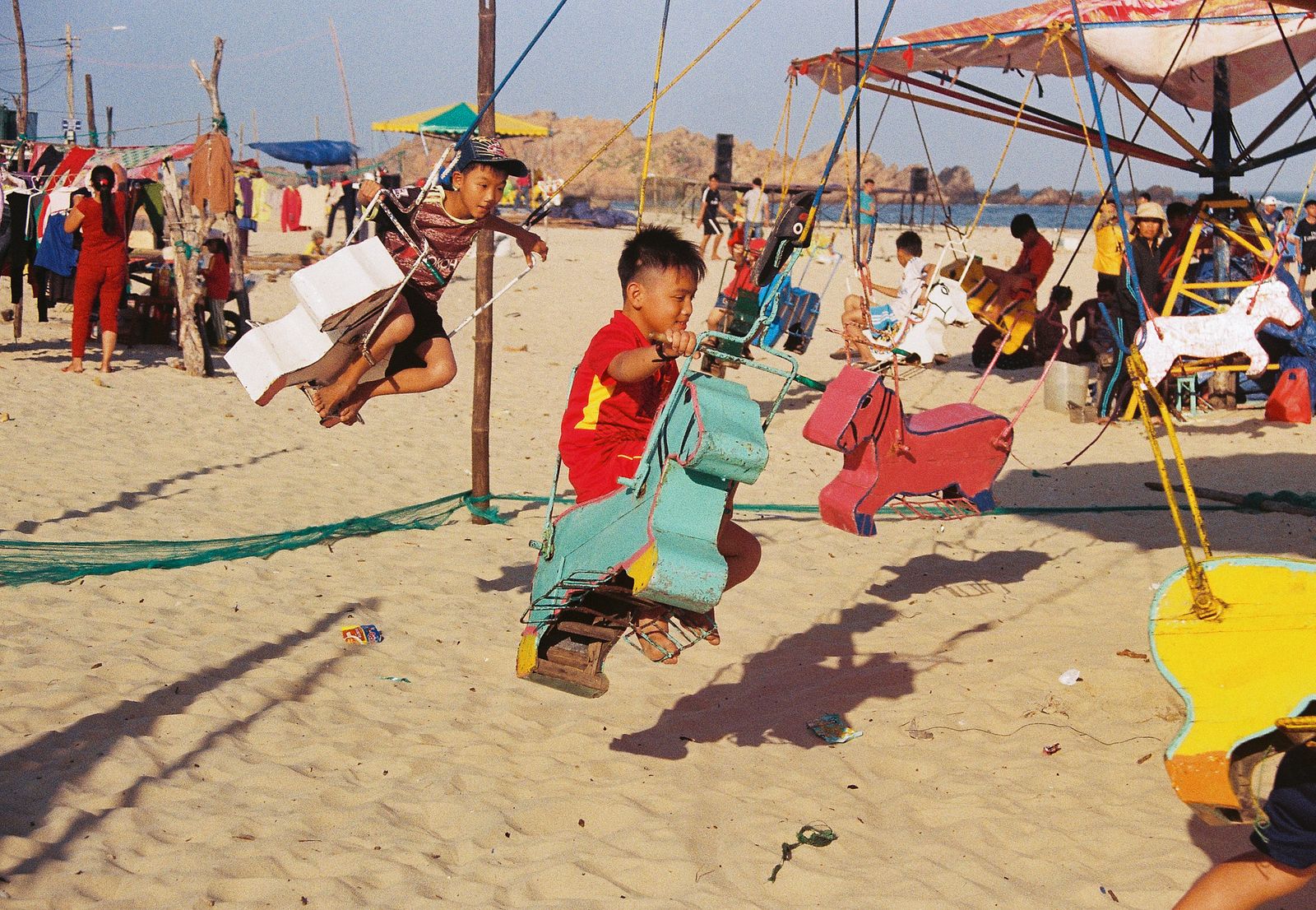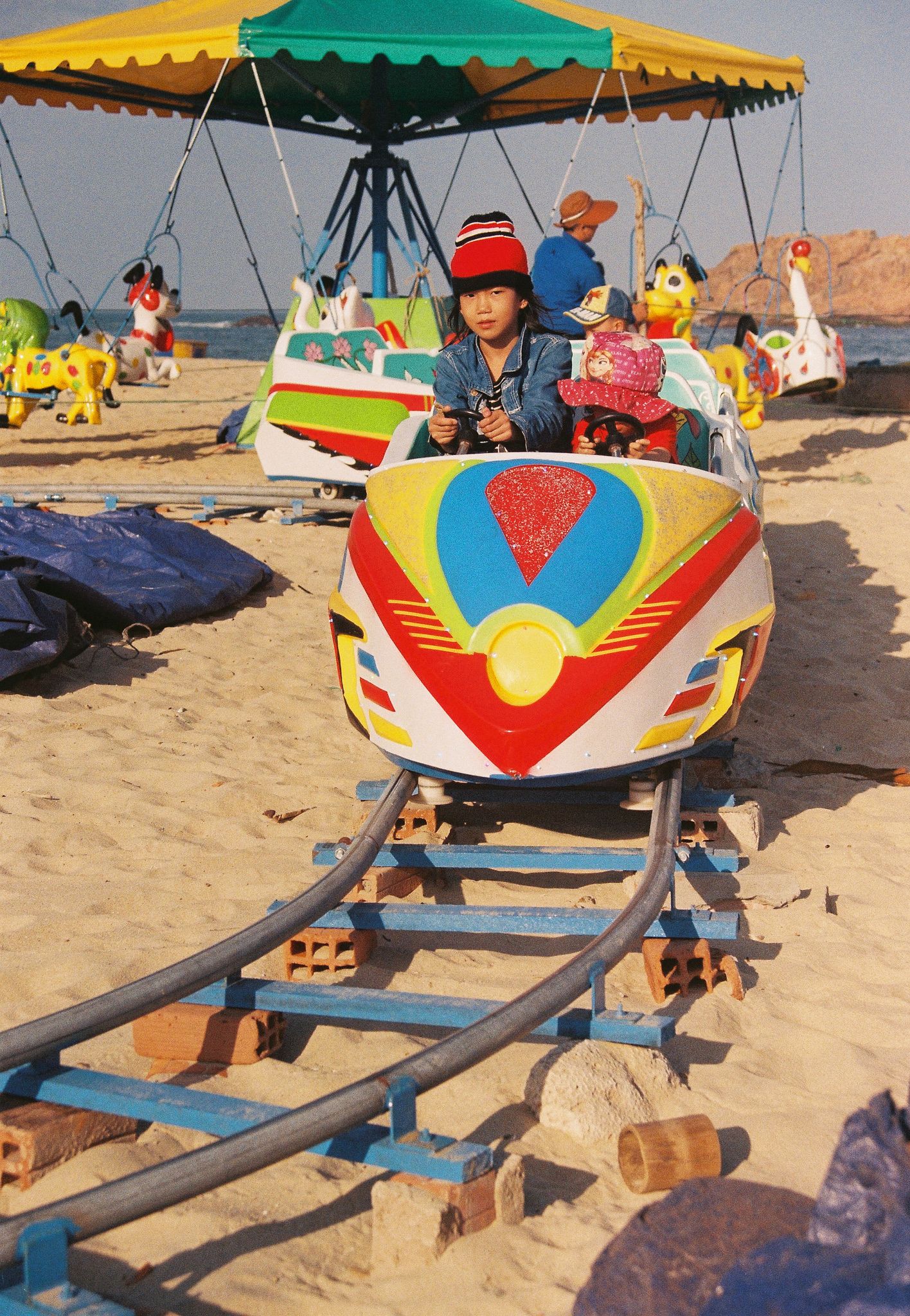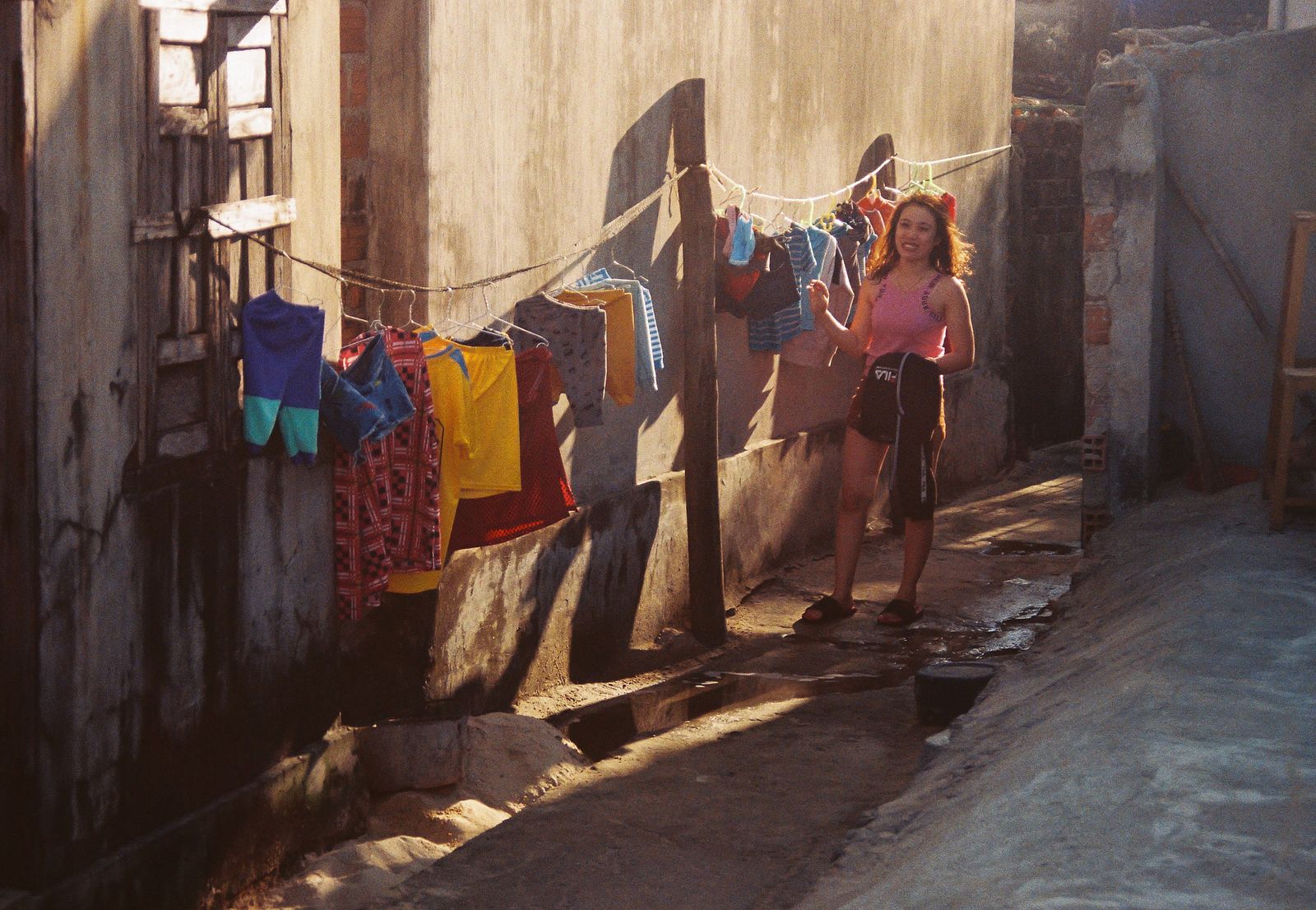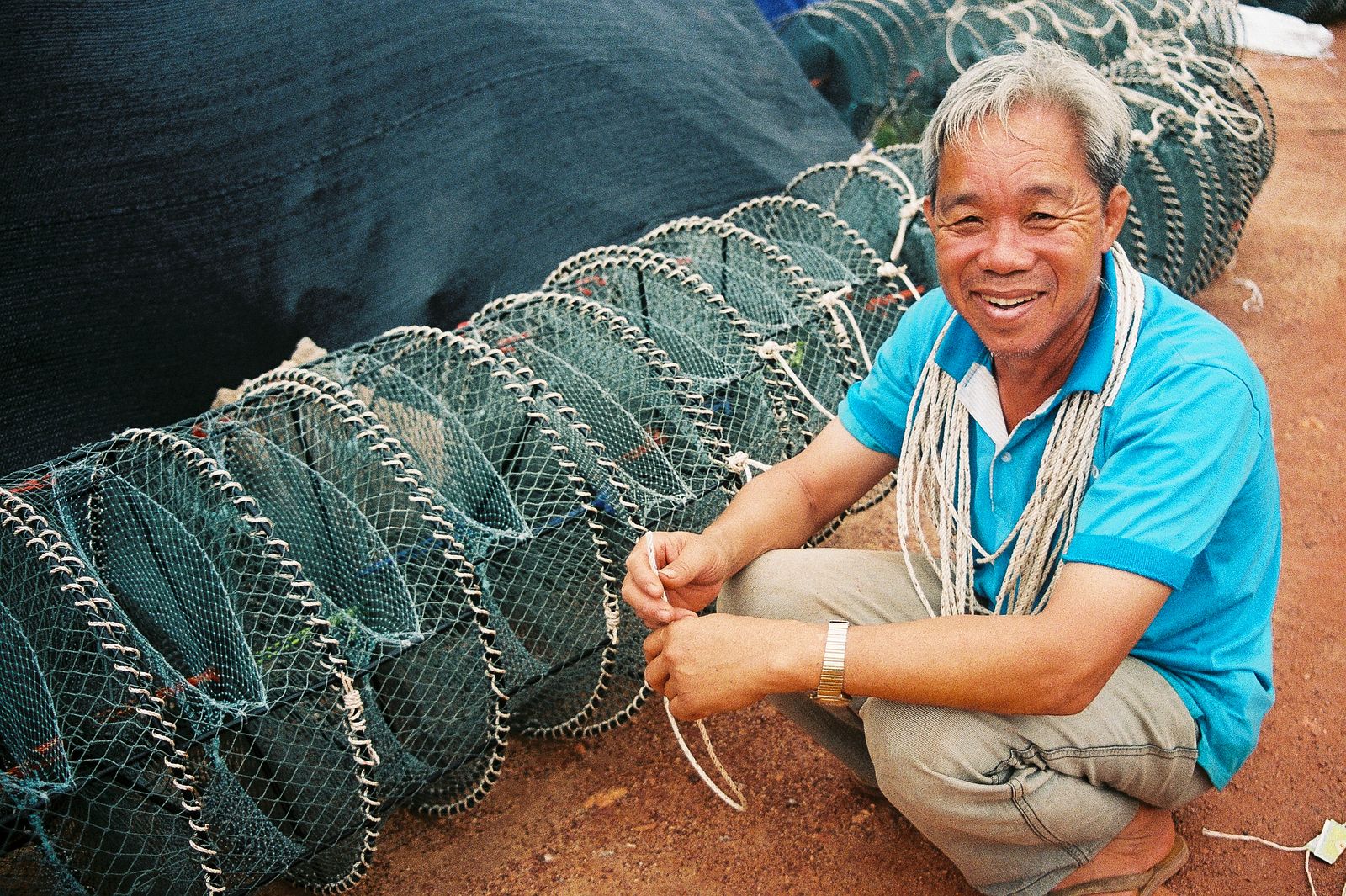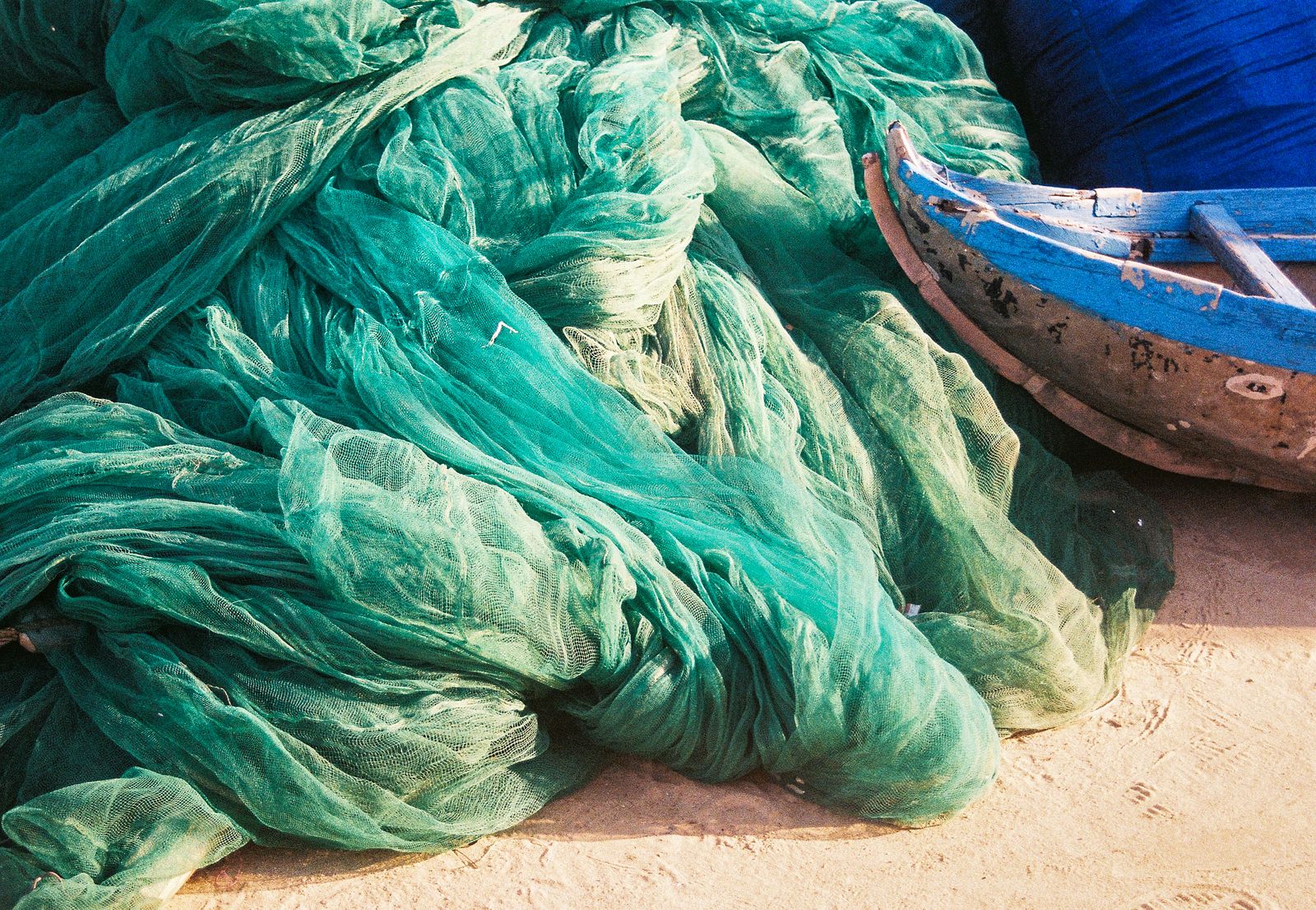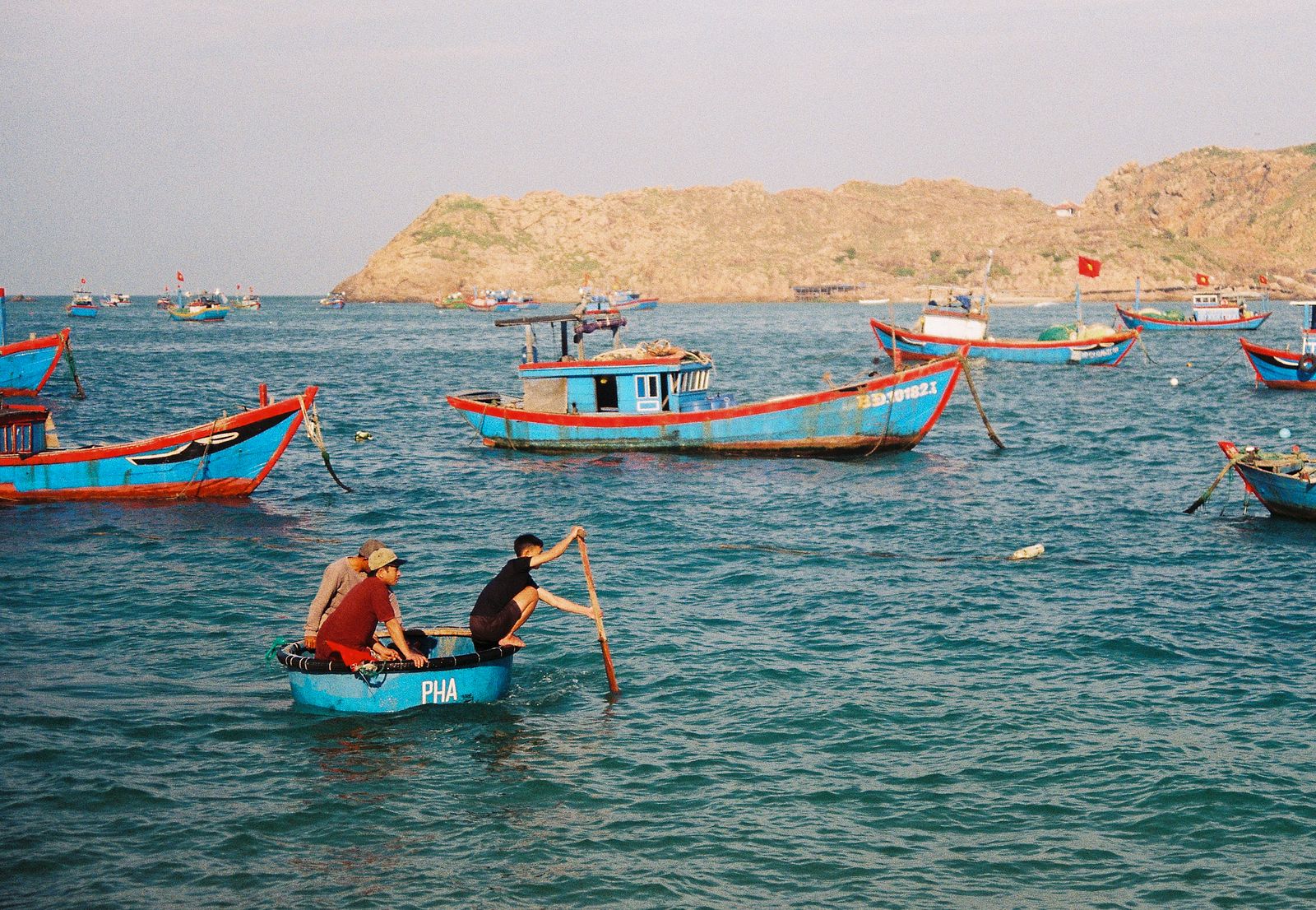 Chris Humphrey is a Hanoi-based writer and photographer. Follow him on Instagram @chrishumphreyphotography and Twitter @HumphreyWrites.