Vietnamese aviation company, Hai Au, has big plans for the untapped luxury seaplane services market. The airline is set to launch its Hanoi-Ha Long Bay route in September and has its eyes on other popular tourist destinations within Vietnam, reports Thanh Nien.
The first 2 Cessna Caravan planes were delivered to Hai Au yesterday as part of their $10 million contract with the American airplane manufacturer. The final plane is scheduled to be delivered by the end of this year.
The airline, Vietnam's sixth, said that it hopes to add routes from Ho Chi Minh City to Khanh Hoa, Binh Thuan, Can Tho, An Giang, Con Dao and Phu Quoc.
The company's Director, Tran Trong Minh, had previously stated that there were also plans for a Ho Chi Minh City – Phan Thiet – Nha Trang route.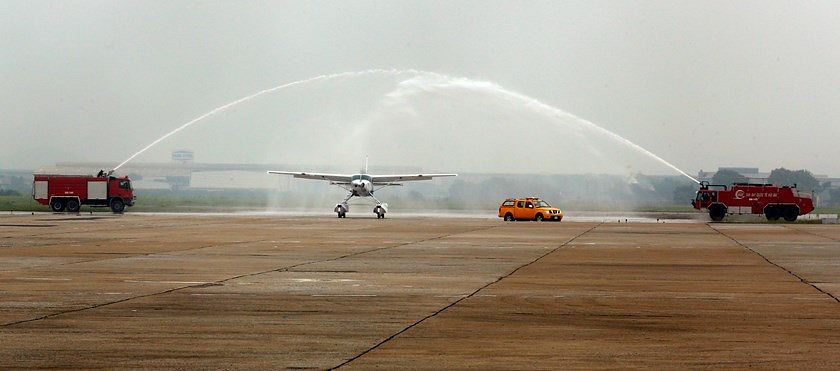 For the 25-minute Hanoi – Ha Long Bay route, one-way tickets will go for around VND5 million per person and an extra VND2 million fee will be added for a scenic flight around the UNESCO world heritage site.
Since a HCMC – Phan Thiet route is about 50km longer, flights would probably set travelers back about VND6 million.
We'll stick with the VND145,000 Phương Trang bus for now.