As far as tourism goes, Vietnam has some weird attractions and no shortage of strange and unusual things which might fall under the ambiguous header of "Cultural Heritage Park." Ho Thuy Tien is no exception.
What makes this central Vietnam theme park particularly noteworthy, however, is the fact that it's completely abandoned. The Huffington Post recently caught wind of the eerie amusement complex and provided something of a virtual tour through Ho Thuy Tien's deteriorating attractions.
Located 10 kilometers outside of Hue, Ho Thuy Thien was originally opened in 2004, according to Doi Song & Phap Luat, to the tune of a VND70 billion investment (US$3.1 million). The project of Hue Tourism Company, Ho Thuy Tien later fell into disrepair and was mysteriously abandoned after only a short run.
Word has it that Hue Tourism Company later transferred ownership of the park to a Hanoi-based outfit called HACO, which had plans to turn it into an eco-tourism park up until 2013, however nothing ever panned out. Nguyen Thai, chairman of Thuy Bang commune, where the park is located, told Doi Song & Phap Luat that HACO claims it had submitted the relevant paperwork to Thua Thien-Hue province but the communal authorities have yet to hear anything from their higher-ups.
Instead, visitors can now drive through Ho Thuy Tien's aging gates and into the park unsupervised. An aquarium and waterpark, performance stage, arcade and restaurant area are all overgrown with weeds and other plant life. Sculptures are defaced with graffiti and a series of villas – once accommodation for park visitors – now sit abandoned.
Perhaps the creepiest part, however, is the crocodiles. Though they've since been moved to another location, Ho Thuy Tien's crocodiles stuck around long after its human patrons disappeared, mostly because they were captive and unable to leave. According to Doi Song & Phap Luat, the animals began to die from starvation and their bodies were never moved.
Thankfully, the surviving crocs have since been taken to a safe place, according to blogger Courtney Lambert, the park remains an eerie attraction near the Nguyen dynasty capital. Honestly, it gives us the creeps but we'd still go.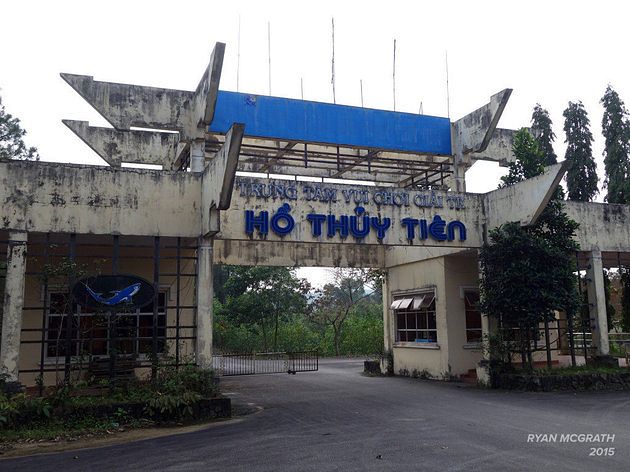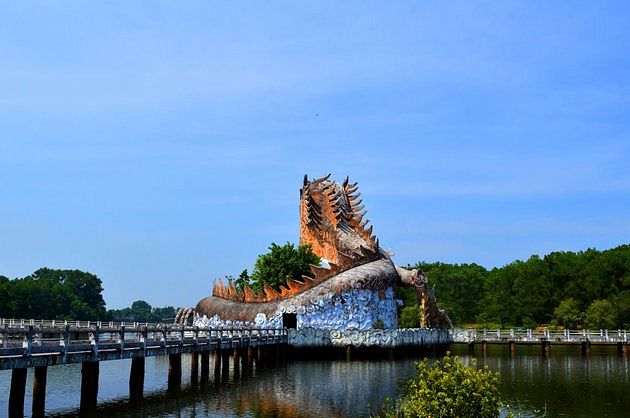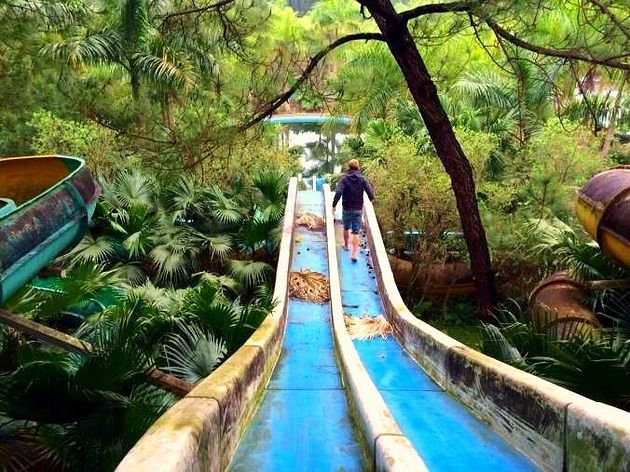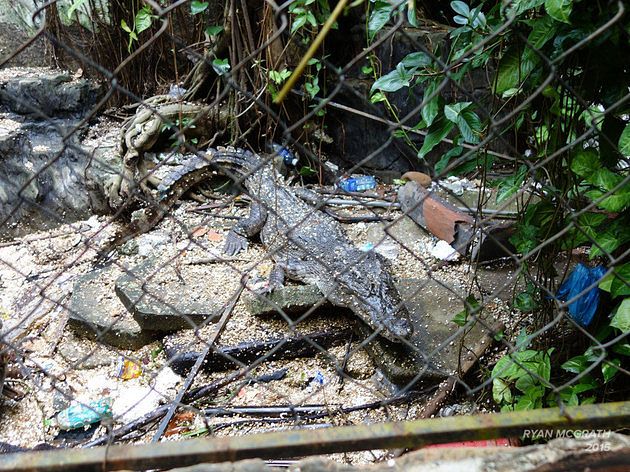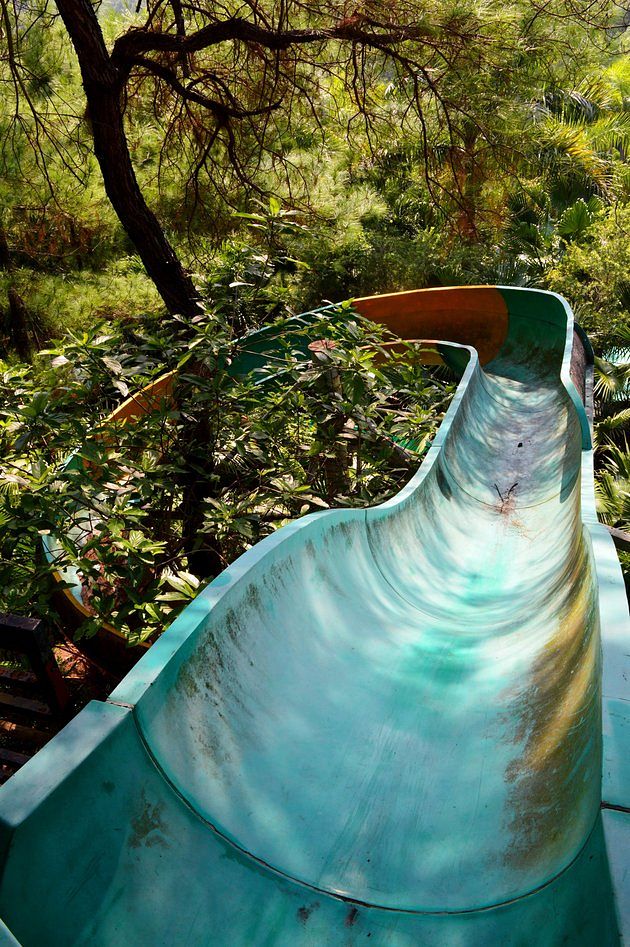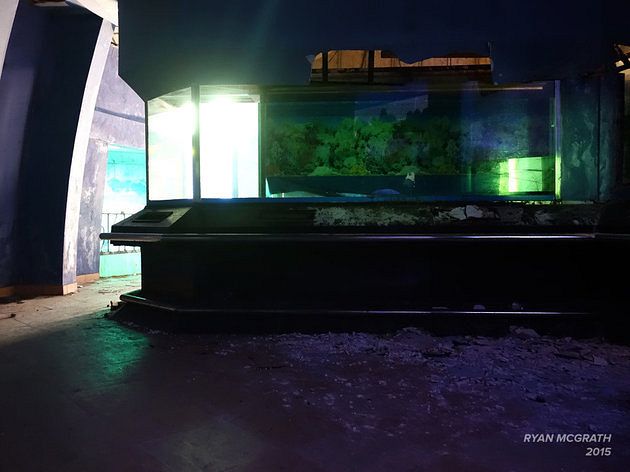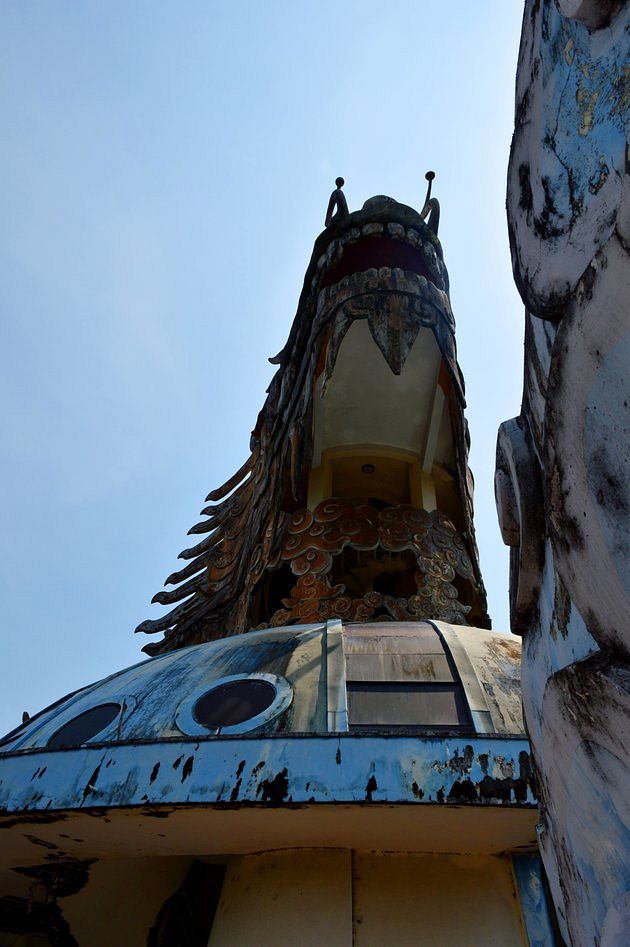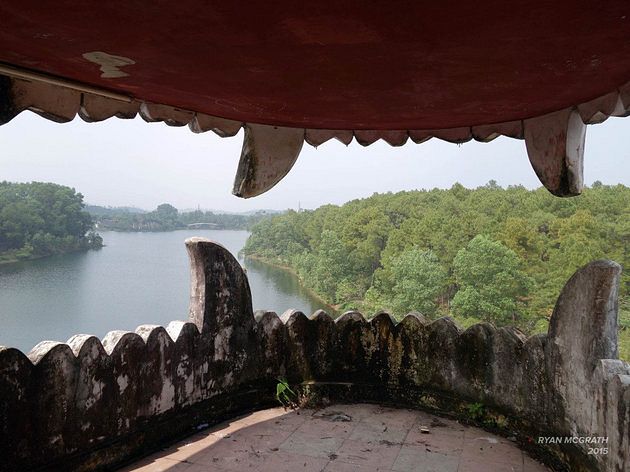 [Top image via Tri Nhan Media, additional photos via Huffington Post]
---
Related Articles:
---