Though Taiwan is known abroad for its electronics, the most impressive by-product of this robust industry lies in the heart of Taipei.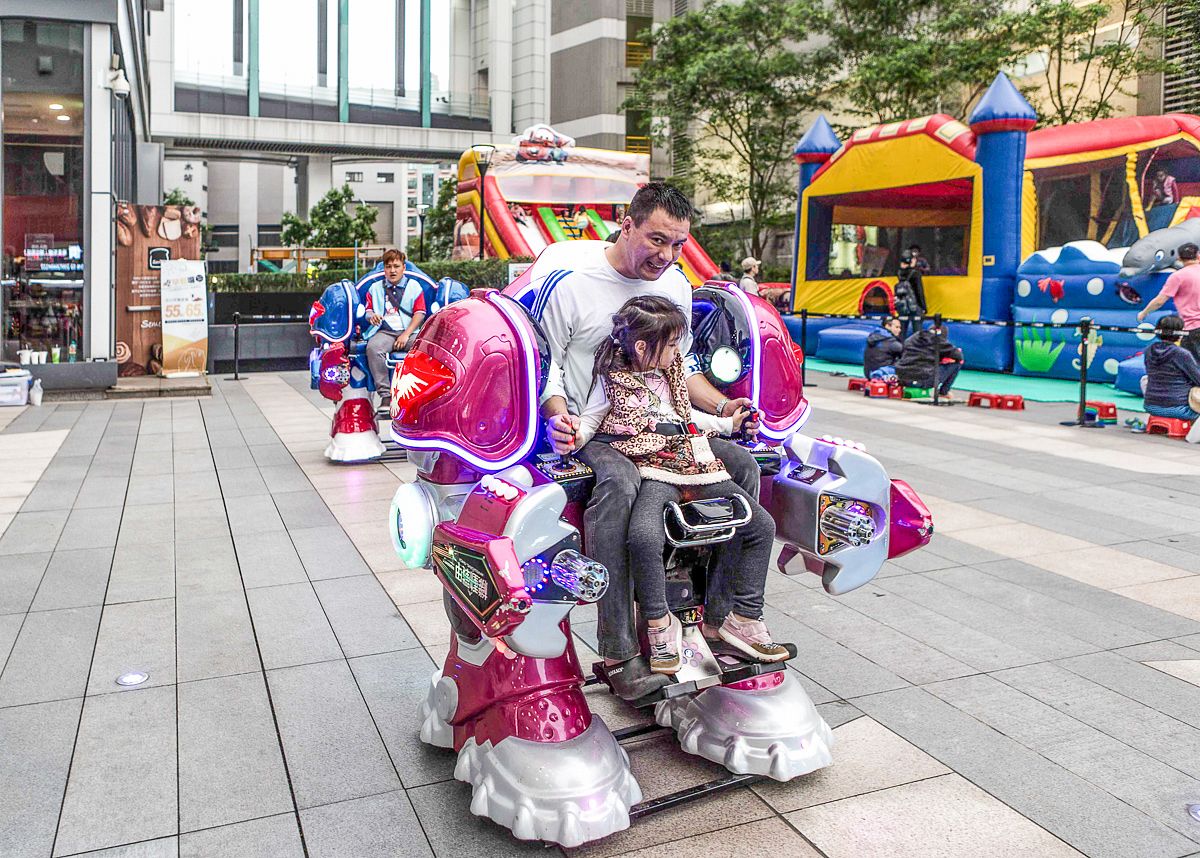 Located in Zhongzheng District, Syntrend Creative Park is part theme park, part electronics expo and serves as something of a mecca for consumer electronics fans and hobbyists.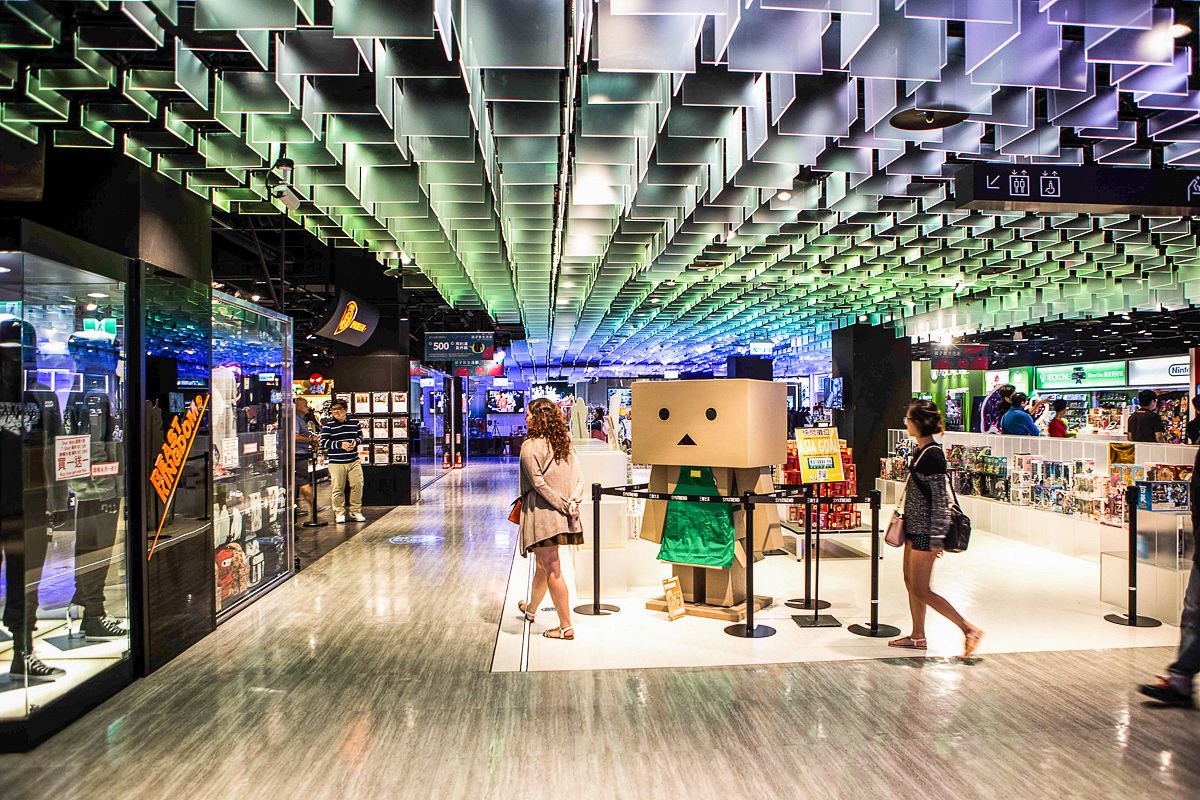 Each futuristic floor of the building is organized thematically around a verb: Look, Touch, Click, Create, Listen, Game, Play, Explore, Dine, Dream, Make and Show. On the first floor, Look, is Syntrend's most popular attraction, an Intel shop outfitted with multiscreen racing rigs and several virtual reality areas, each of which requires a long wait to visit.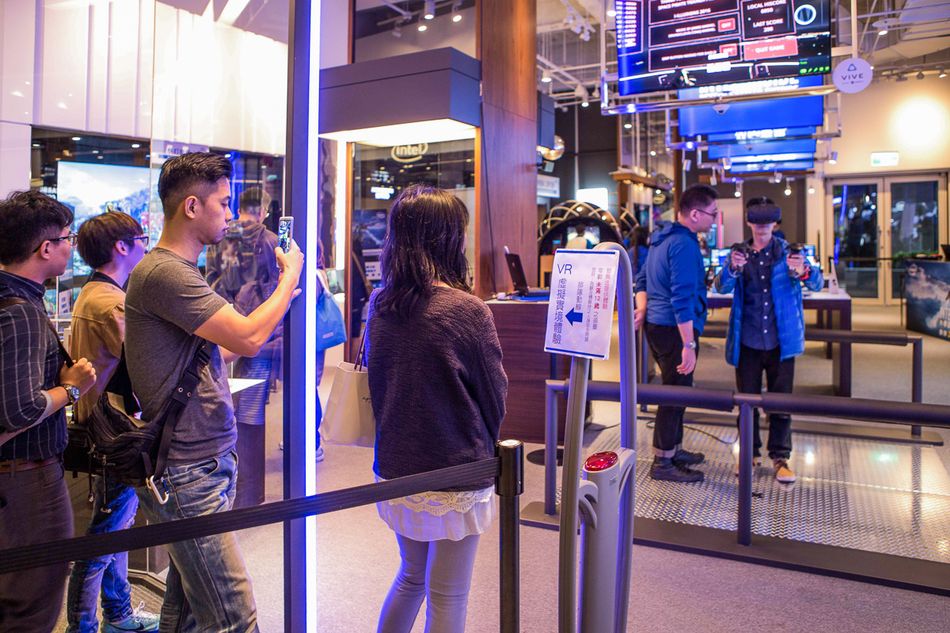 The other 12 floors, only about half of which are currently occupied, boast famous brands like Sony, Asus, Canon, Bose, HTC, HP, Lenovo, Nikon and Fujifilm. Store after store of model boats and planes, air and waterborne drones, elaborate Marvel action figures and enough oversized Star Wars dolls to invade a small country round out Syntrend's offerings.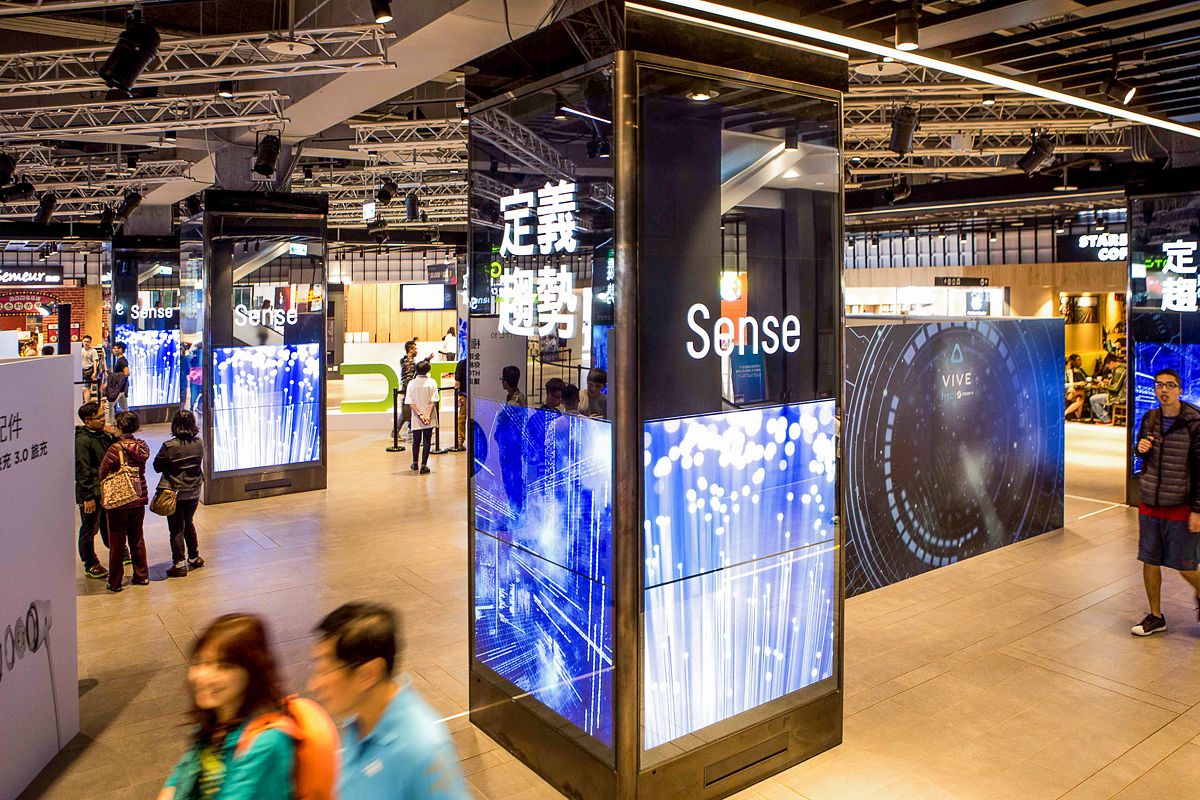 Outside of the food court, an area that sells knickknacks – think glorified, overpriced selfie sticks and speaker-clad Bluetooth headbands – and a series of comic book/manga shops, I saw money change hands exactly zero times in the gleaming flagship shops for which Syntrend is known. Shoppers, it seems, were no more willing to buy the latest laptops and cameras than a theme park customer would purchase a rollercoaster, only reinforcing the impression that the building is more interactive shrine than shopping center.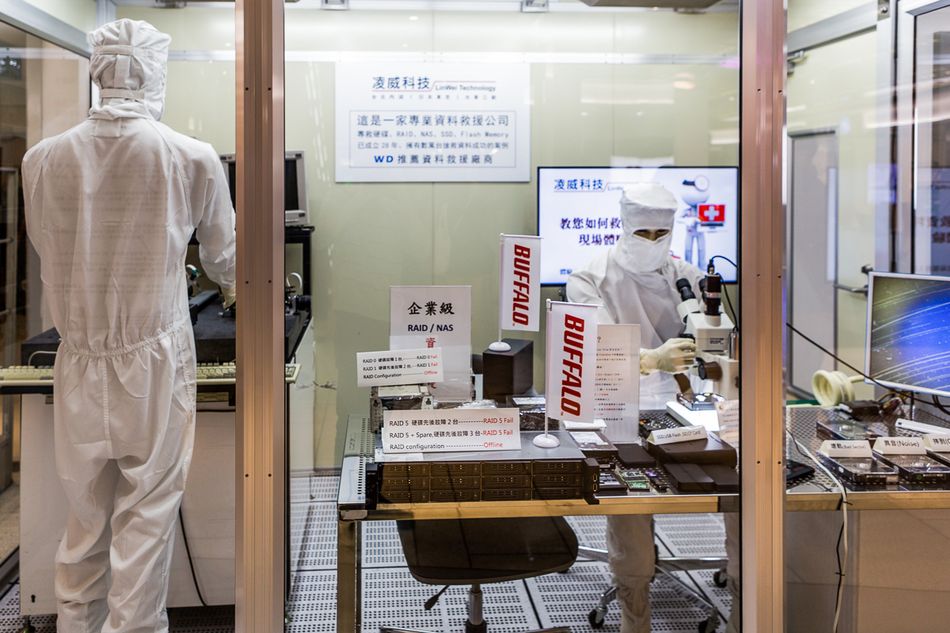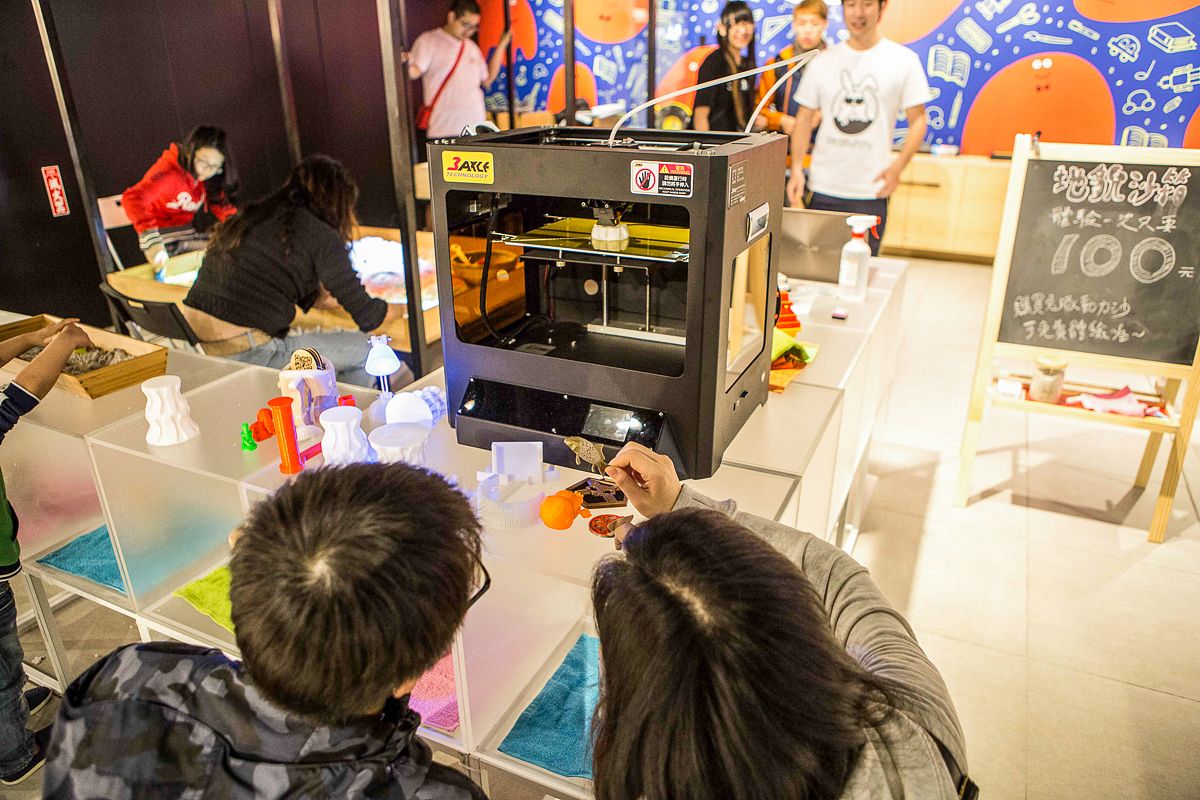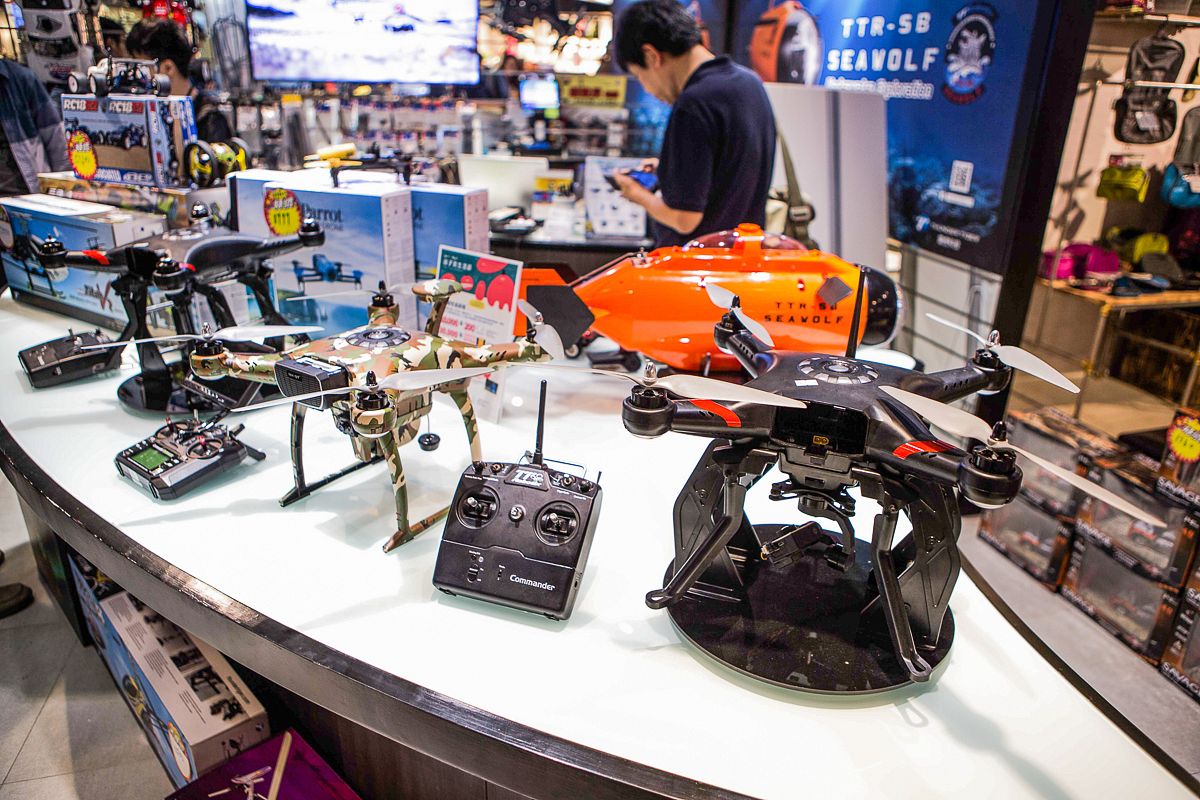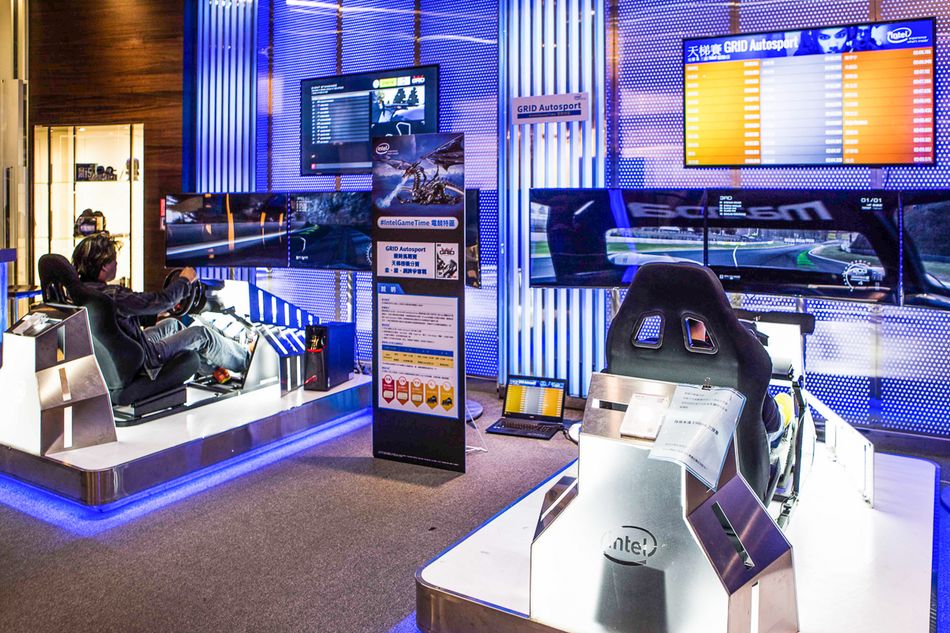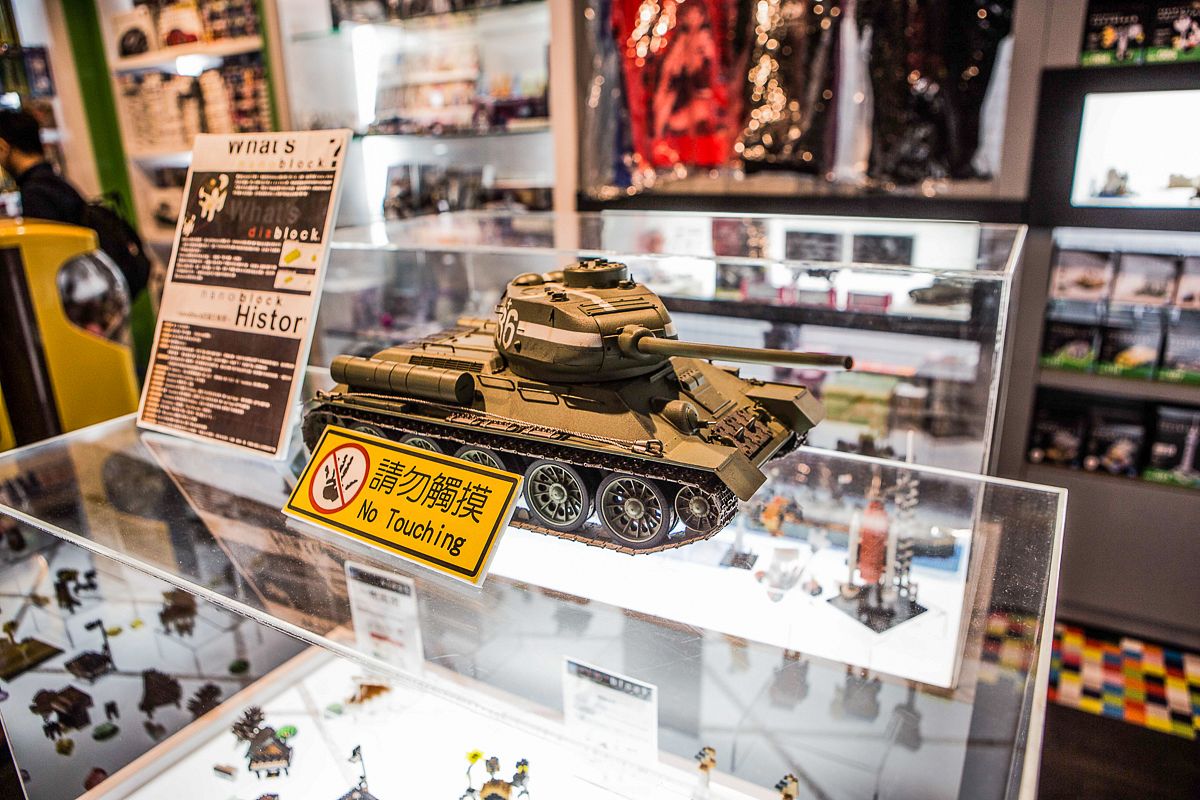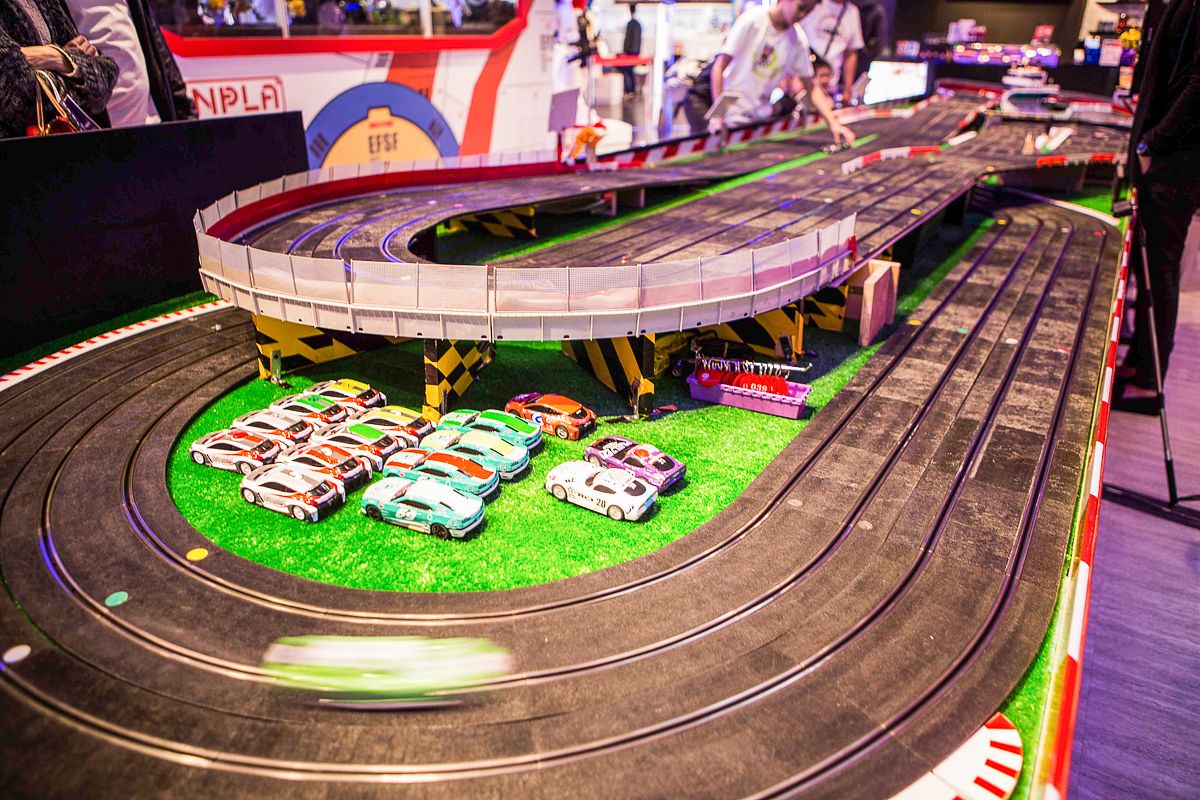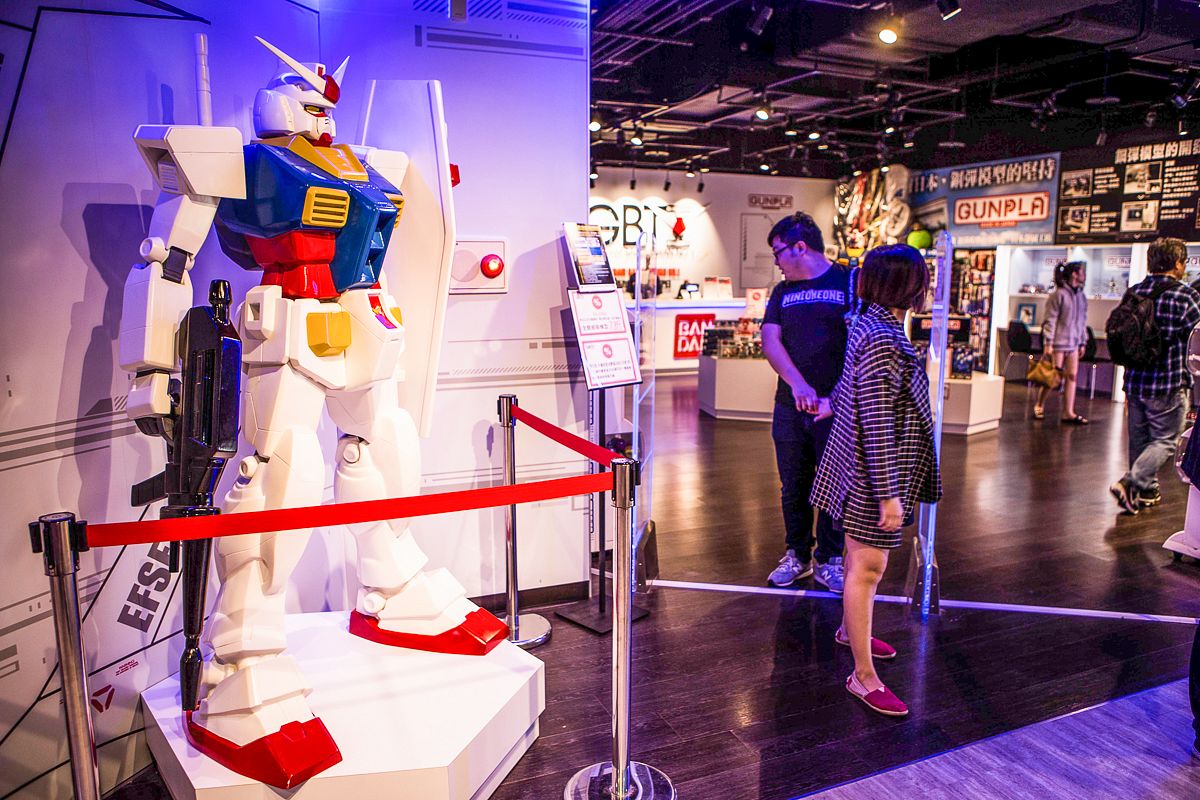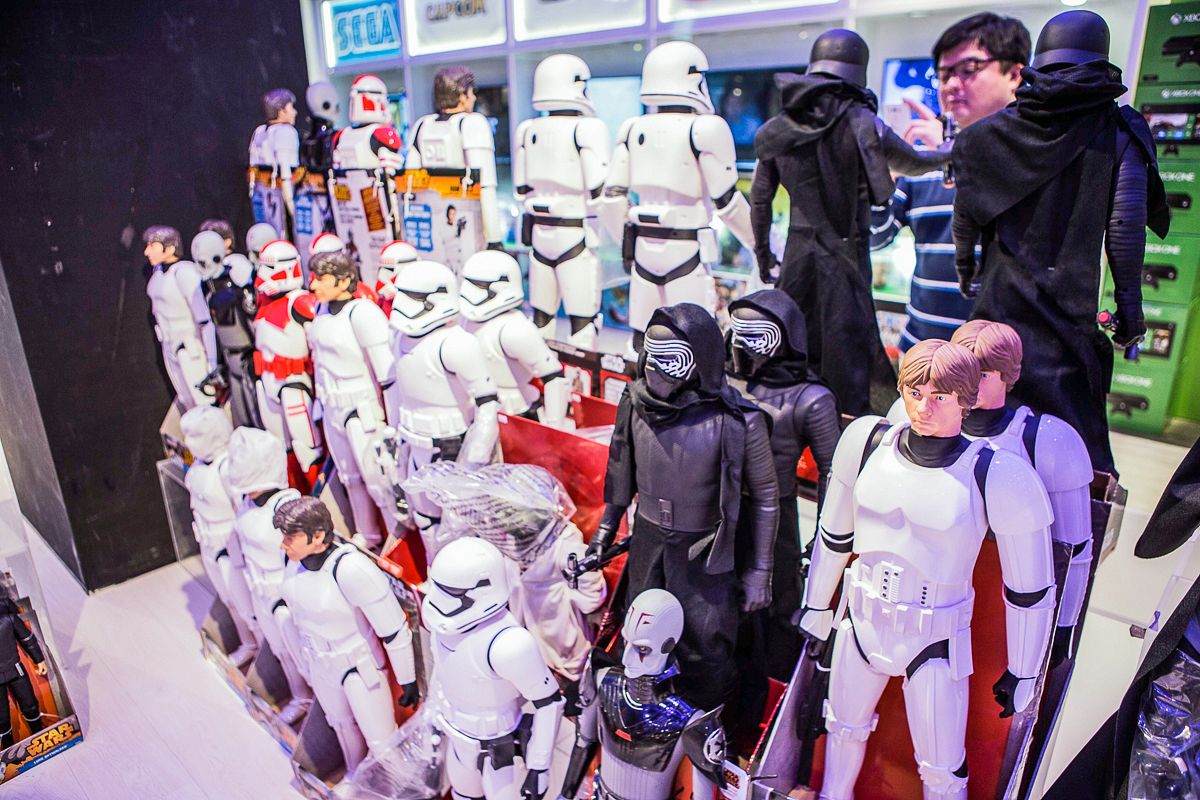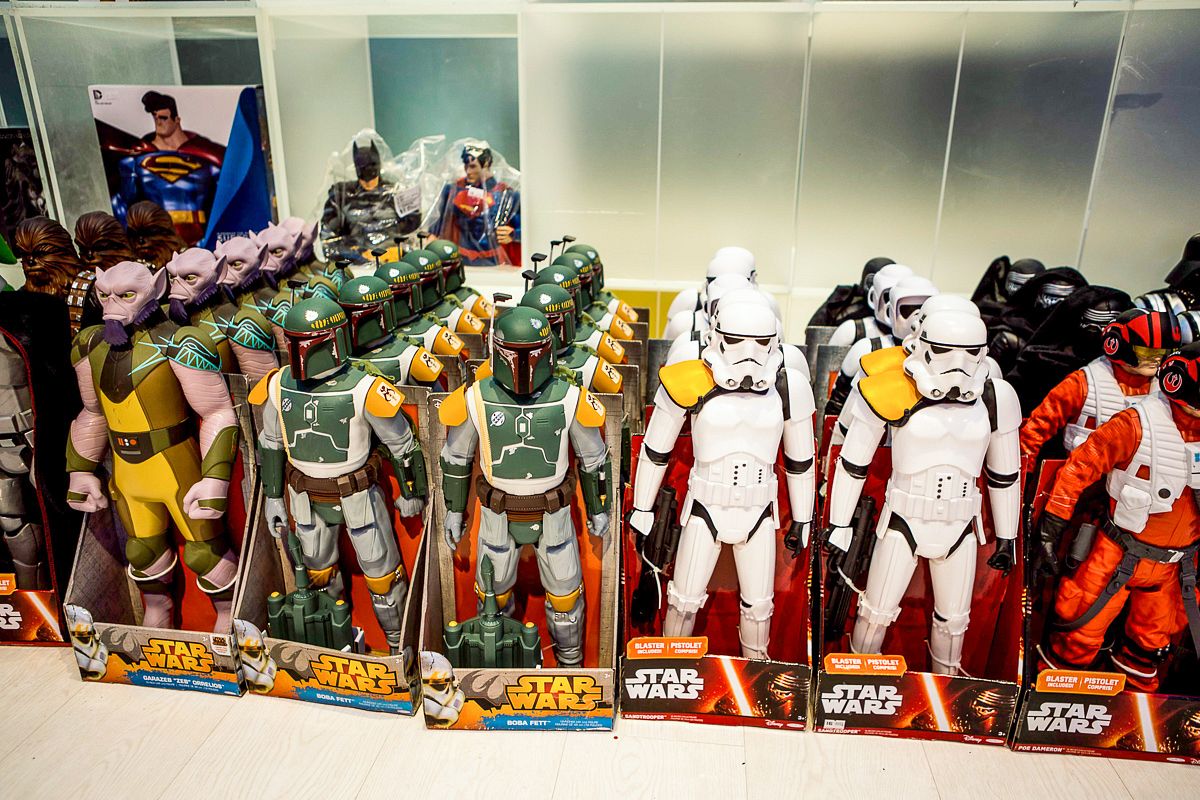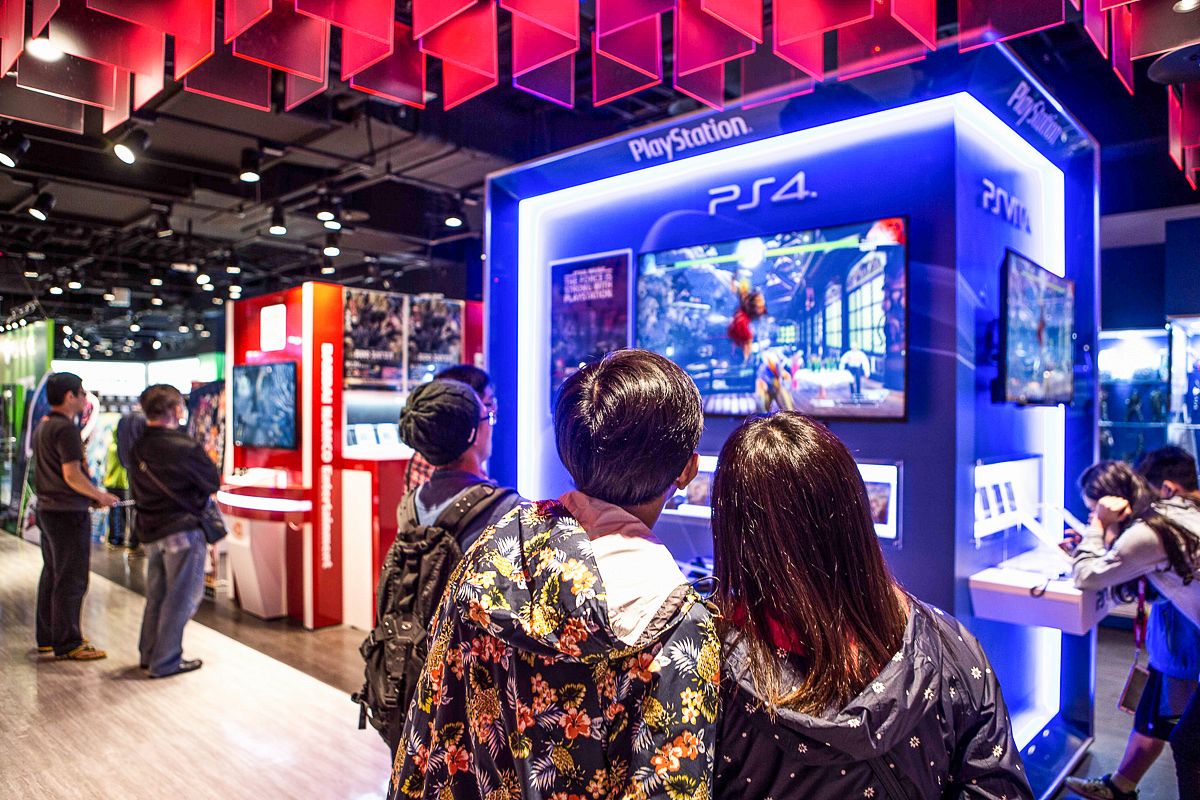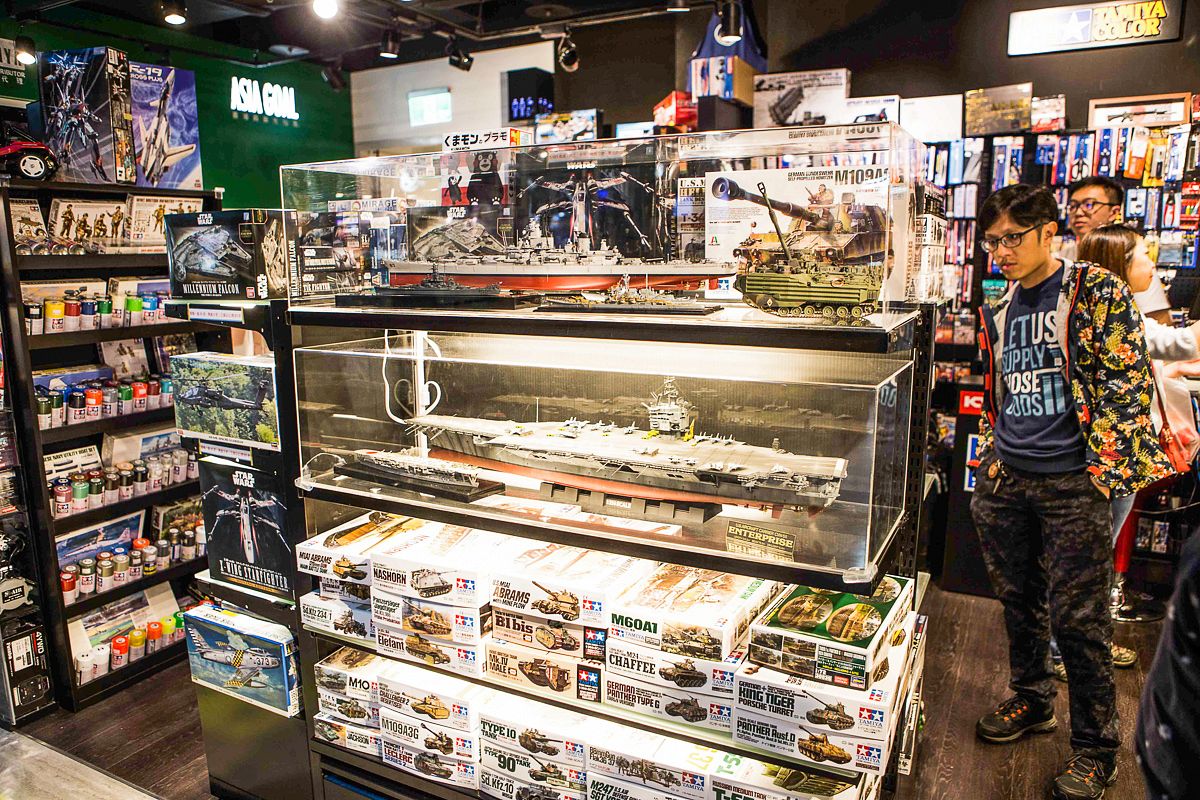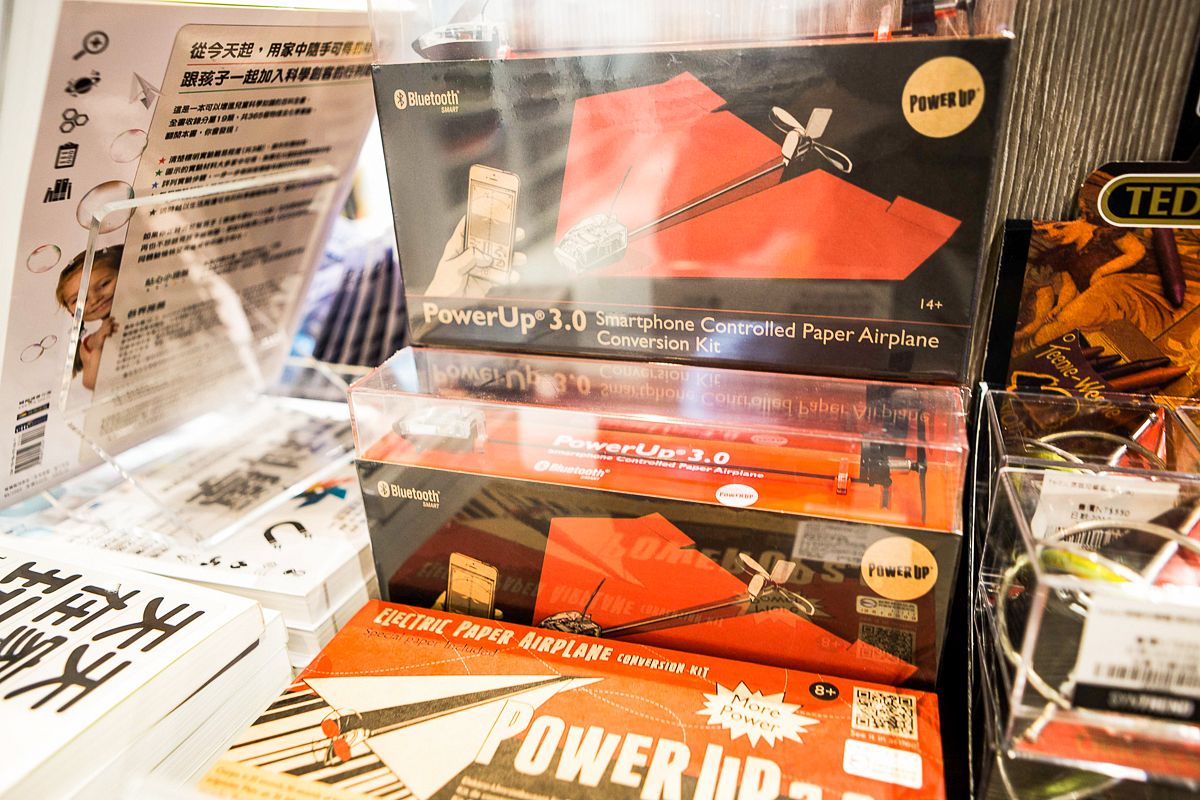 ---

Related Articles:
---