The Chinese technology behemoth's new campus in Dongguan, north of Shenzen, consists of 12 different "towns," each designed to resemble iconic European cities such as Paris, London, Bruges and Granada. Four of the 12 towns are still under construction.
At the nine-square-kilometer Huawei facility, the familiar architecture includes replicas of Versaille in Paris, Heidelberg's Alte Brücke and the Freedom Bridge in Budapest. A Swiss-inspired tram system facilitates the movement of the 17,000 current and 25,000 eventual employees at the massive research and development compound, as observed by CNBC during a recent visit. The campus, named Ox Horn after its shape, costs CNY10 billion (US$1.45 billion) to build. The 12 towns are Paris, Verona, Burgundy, Luxembourg, Oxford, Bruges, Windermere, Bologna, Grenada, Heidelberg, Freiburg and Cesky Krumlov.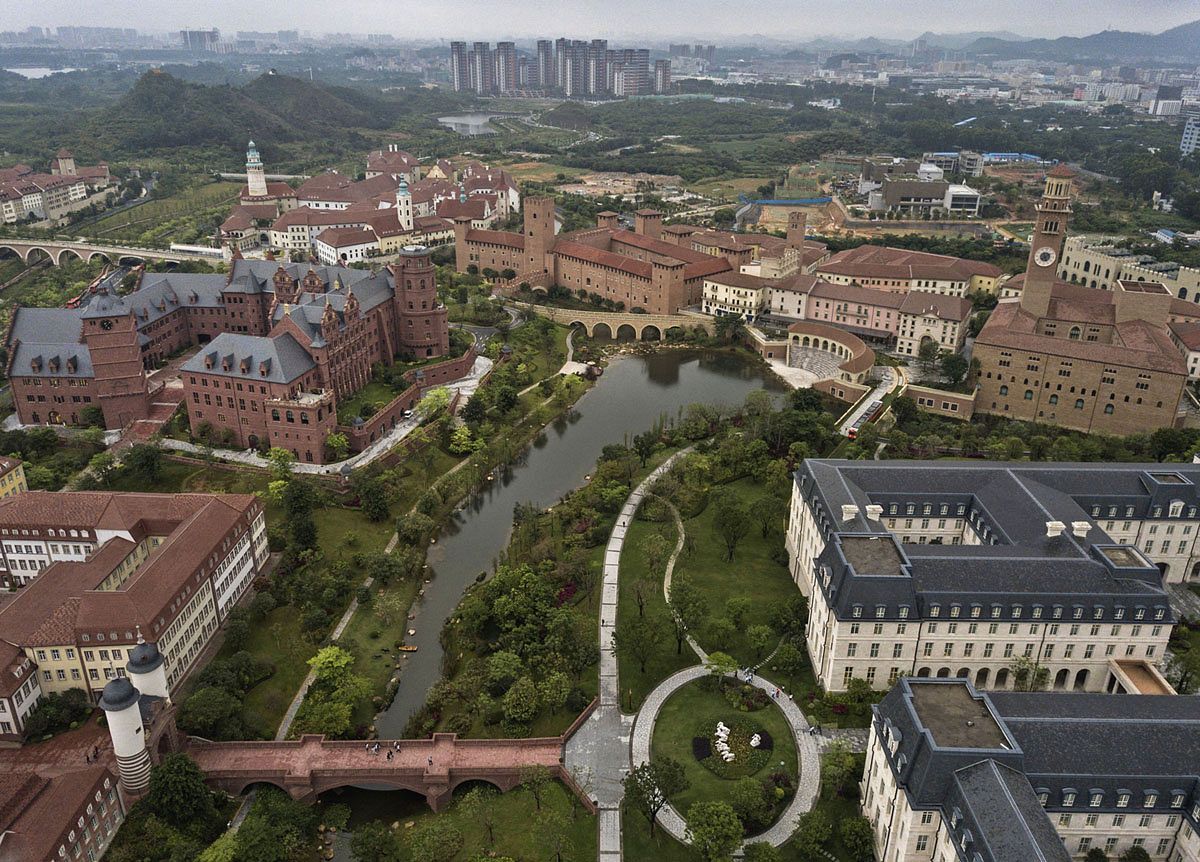 Netizens ridiculed the US$1.5 billion dollar facility when it was first announced for lacking originality. Many in China denounced it as "shanzhai" or copycat architecture; a trend that is spreading throughout China as exemplified by Wuhan University's construction of a fake Great Wall of China and several parks that recently installed a copy of the Great Sphinx of Gizas. Critics are quick to point out the irony of a company aiming for ingenuity and imagination recycling others' work.
Huawei is China's largest cellphone producer and the second-largest globally. It boasts US$92 billion in revenue. Recently it has been met with pushback from foreign countries suspicious of its connections with China's government, as well as claims of intellectual property theft. Vietnam, in particular, is wary of Huawei's 5G technology.
Take a look at the bizarre campus below: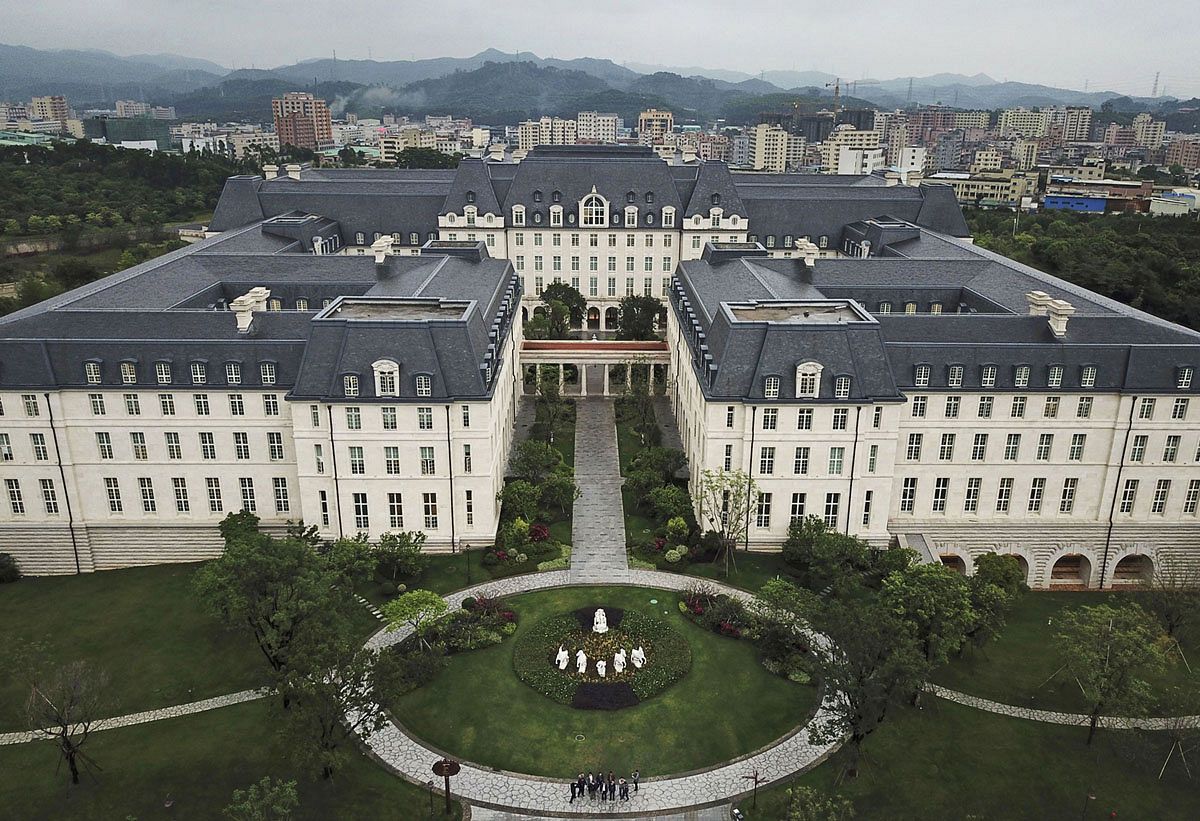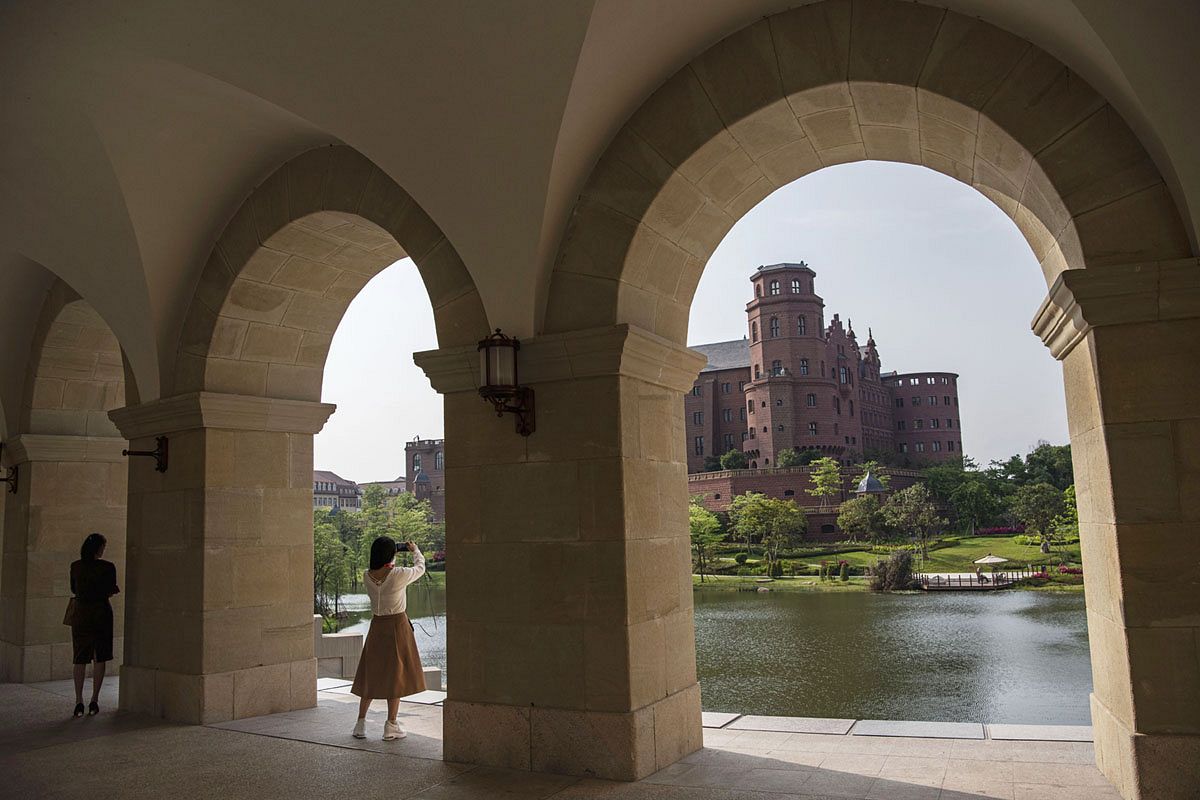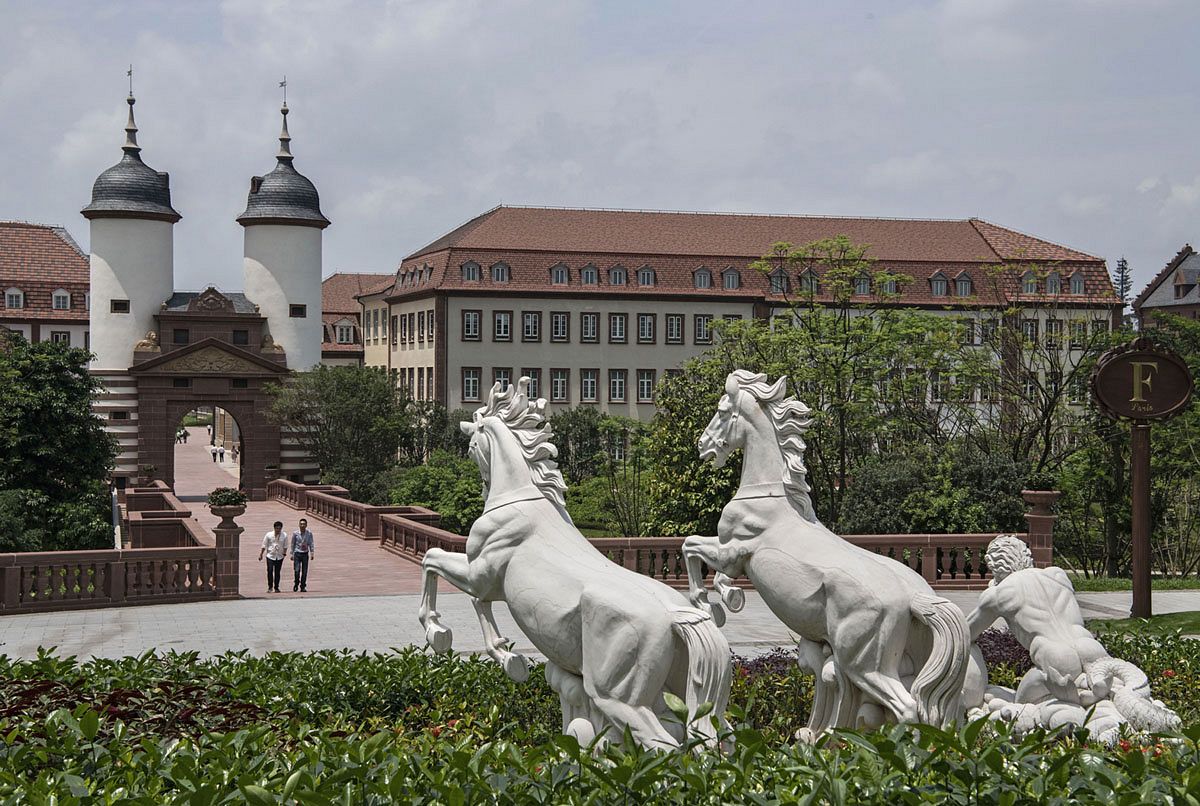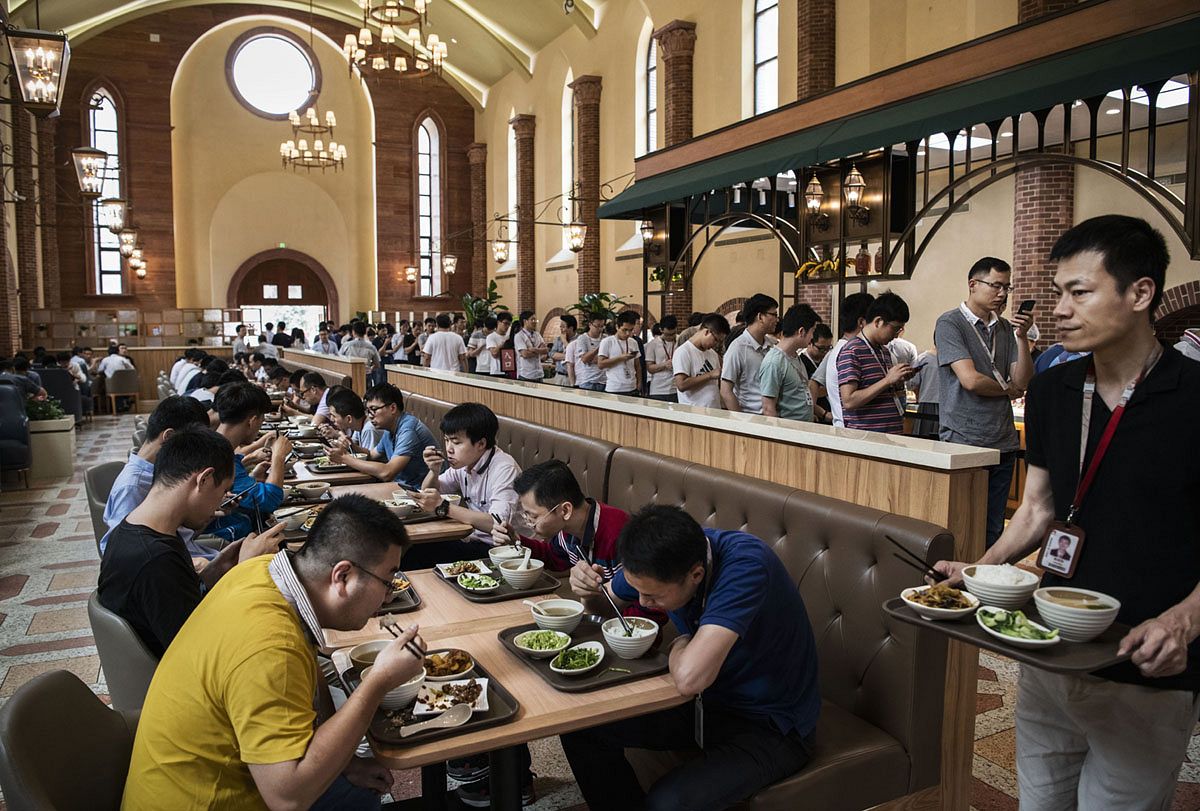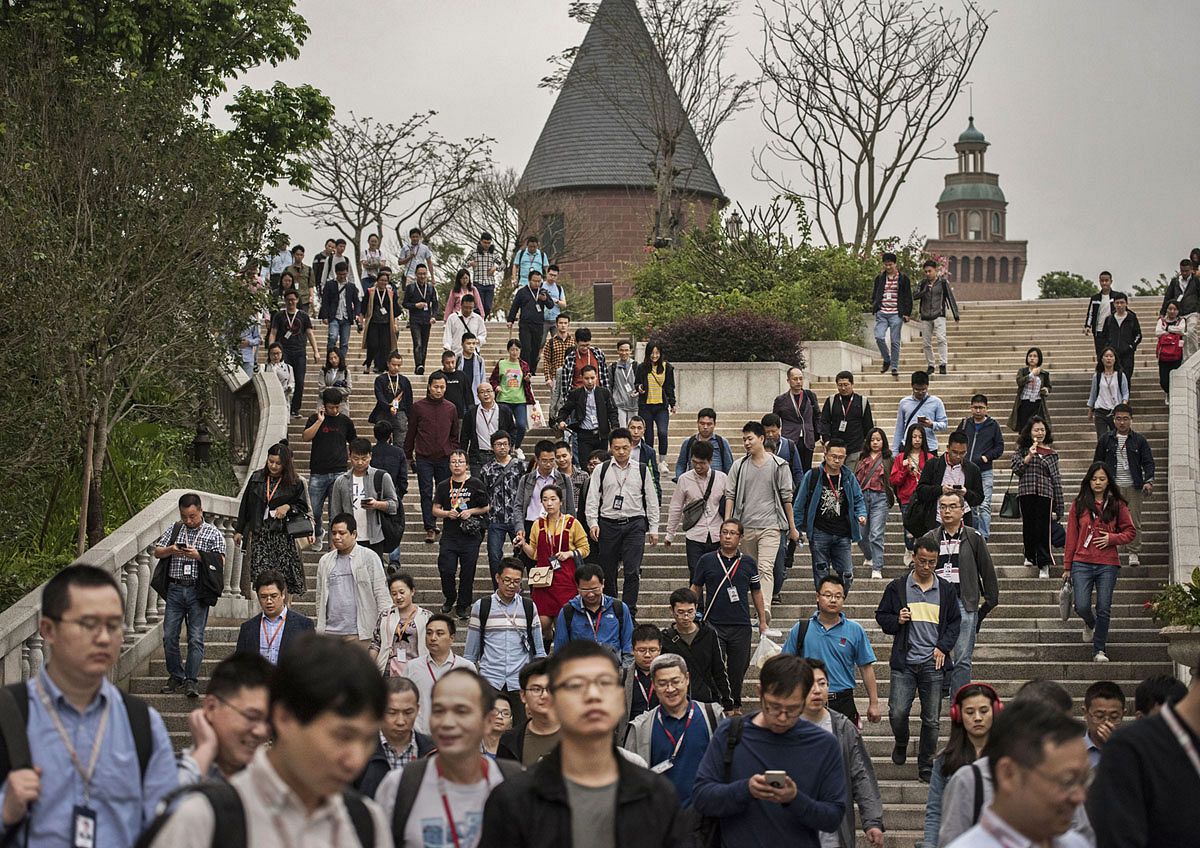 [Photos by Kevin Frayer via The Atlantic]
---

Related Articles:
---