Inspired by a Cantonese classic, Society Cafe & Dining's char siu pork is carefully seasoned and prepared over two days, while the accompanying daikon and radish were pickled from scratch. Put together by famous food YouTuber Culinary Frank, cơm xá xíu is notable for the sous vide method used to marinate the meat more evenly. This technique brings out the char siu's full flavor while keeping the meat's original texture.
After going through sous vide cooking for an hour, the pork is further heated in the oven and finally hand-grilled to give it classic char marks. Frank cuts thin slices of the meat and carefully places them on top of a bed of white jasmine rice seasoned with a special char siu sauce. Bok choy, pickled radish, and daikon surround the evenly cut and aesthetically arranged pork slices.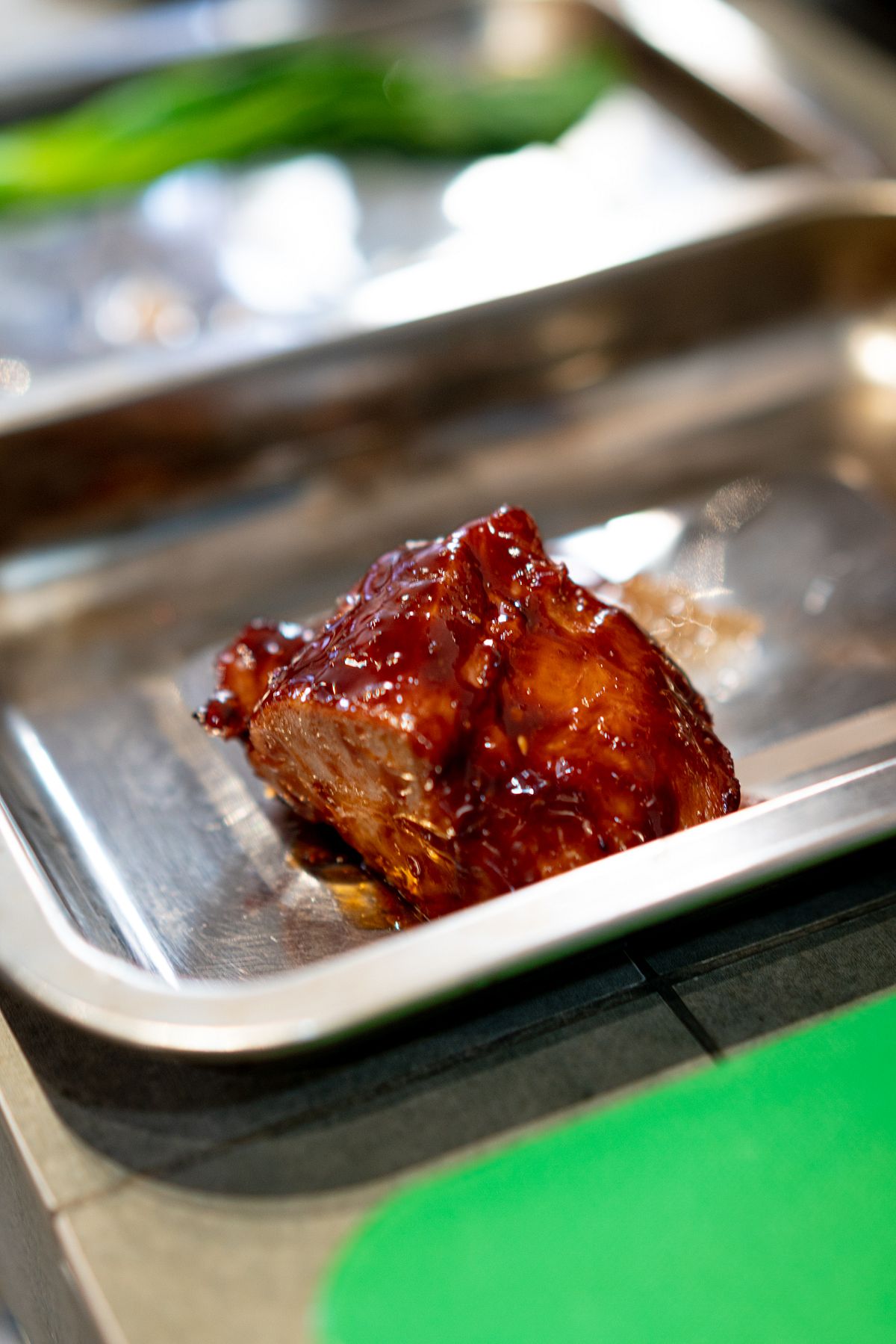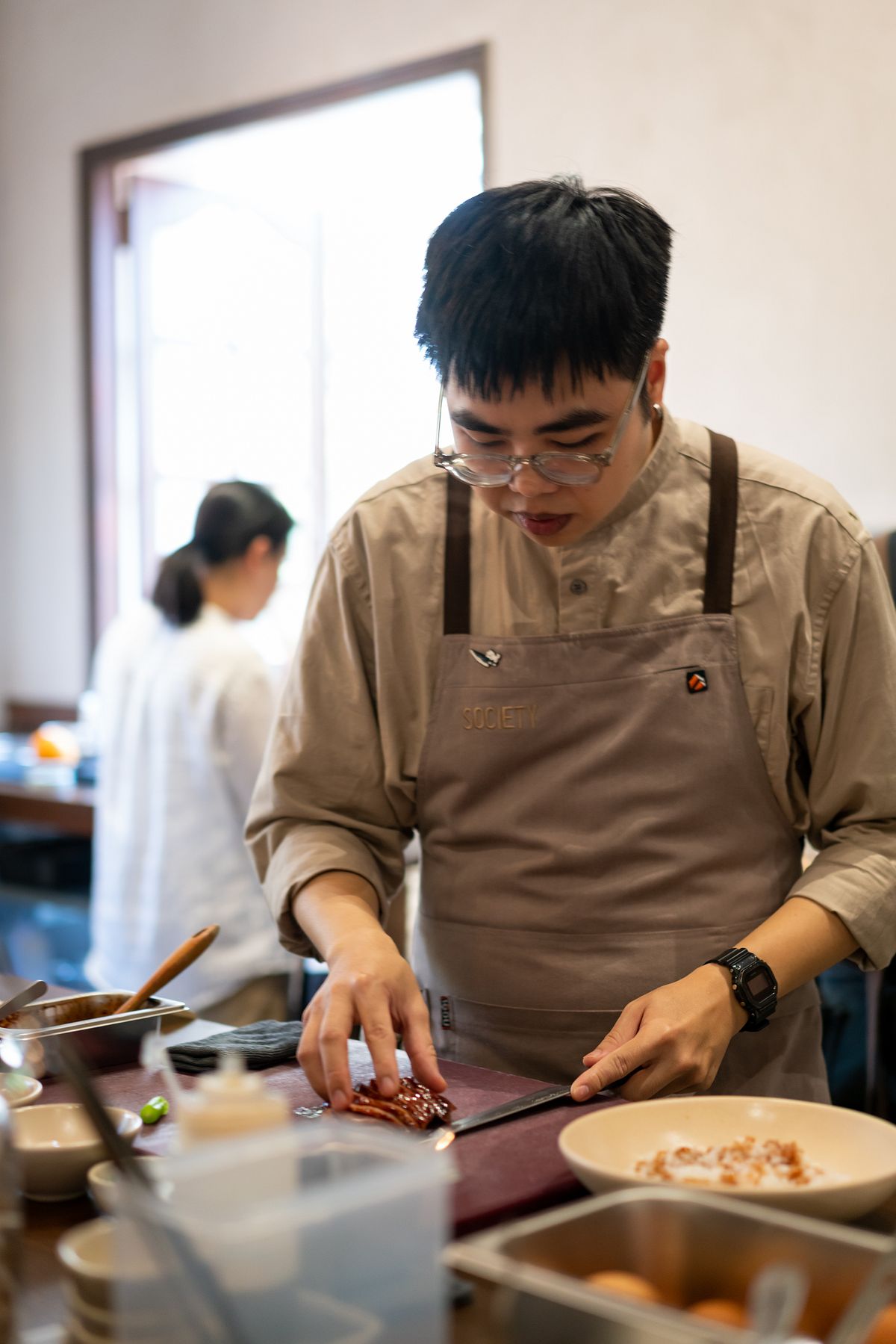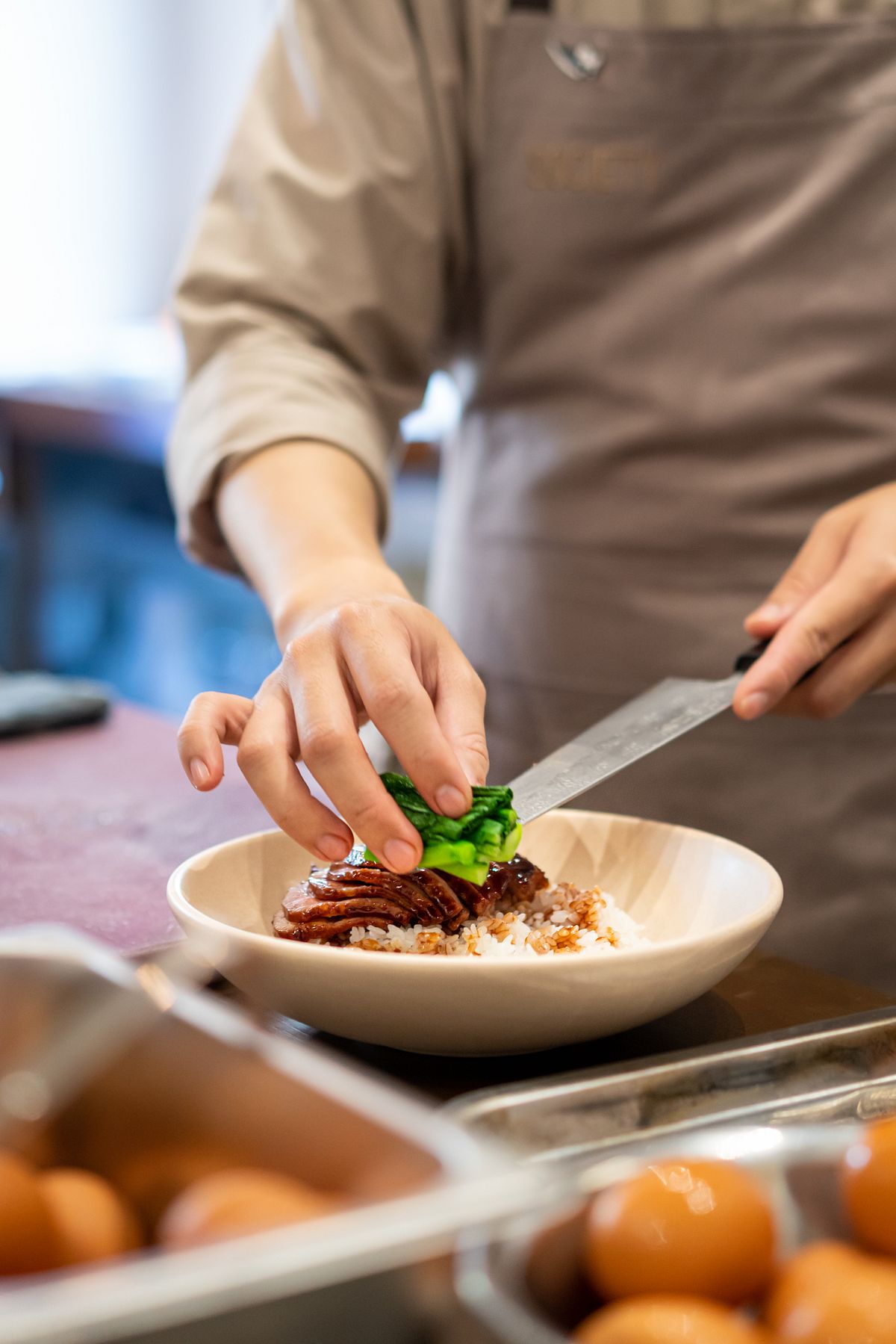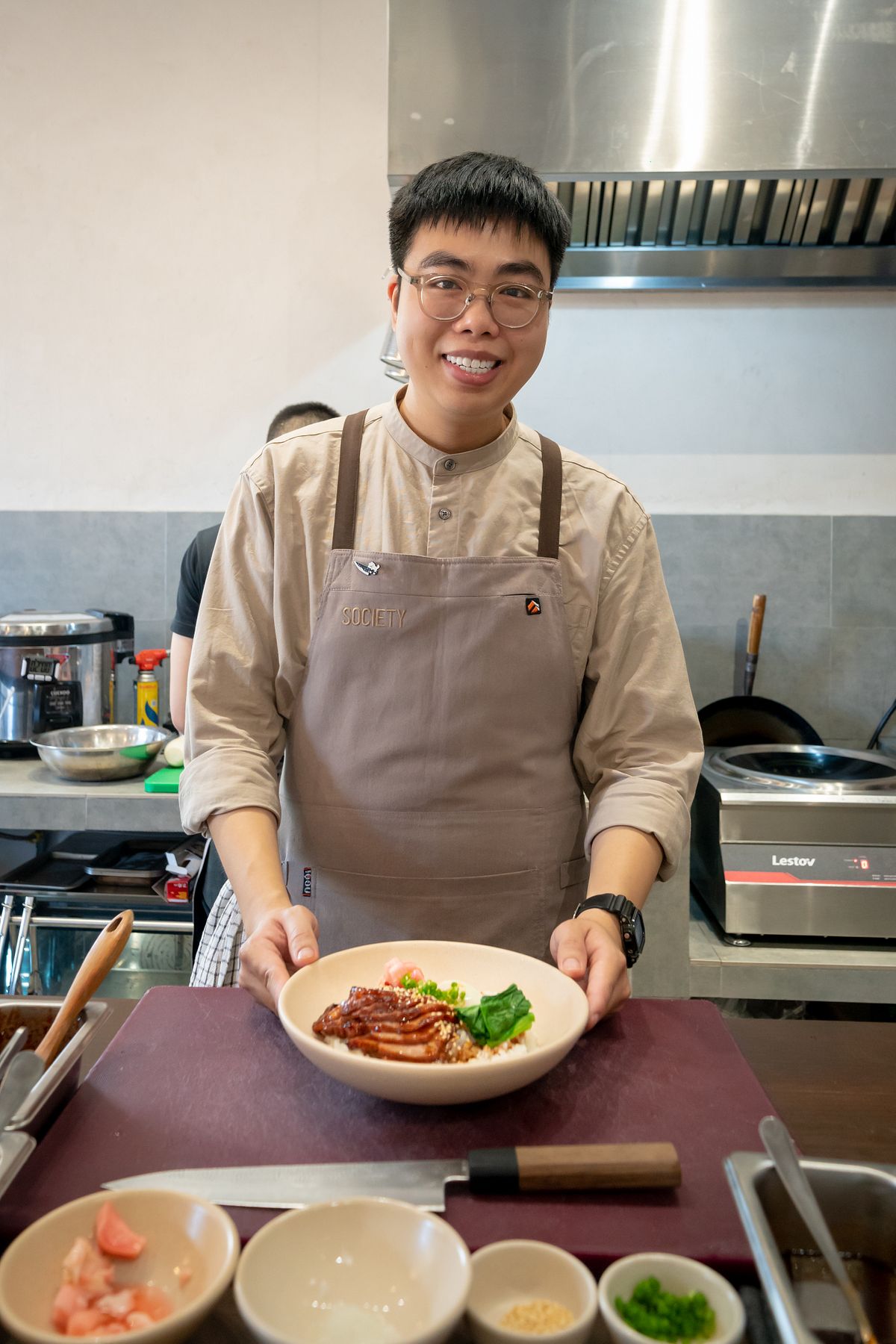 A layer of the sauce is poured onto the char siu, and the delicate plating process is finished with an onsen egg, sprinkles of sesame seeds and green onion. "The onsen egg was my touch to this bowl, as it complements quite well with the meat," Frank told Saigoneer when we last visited the cafe.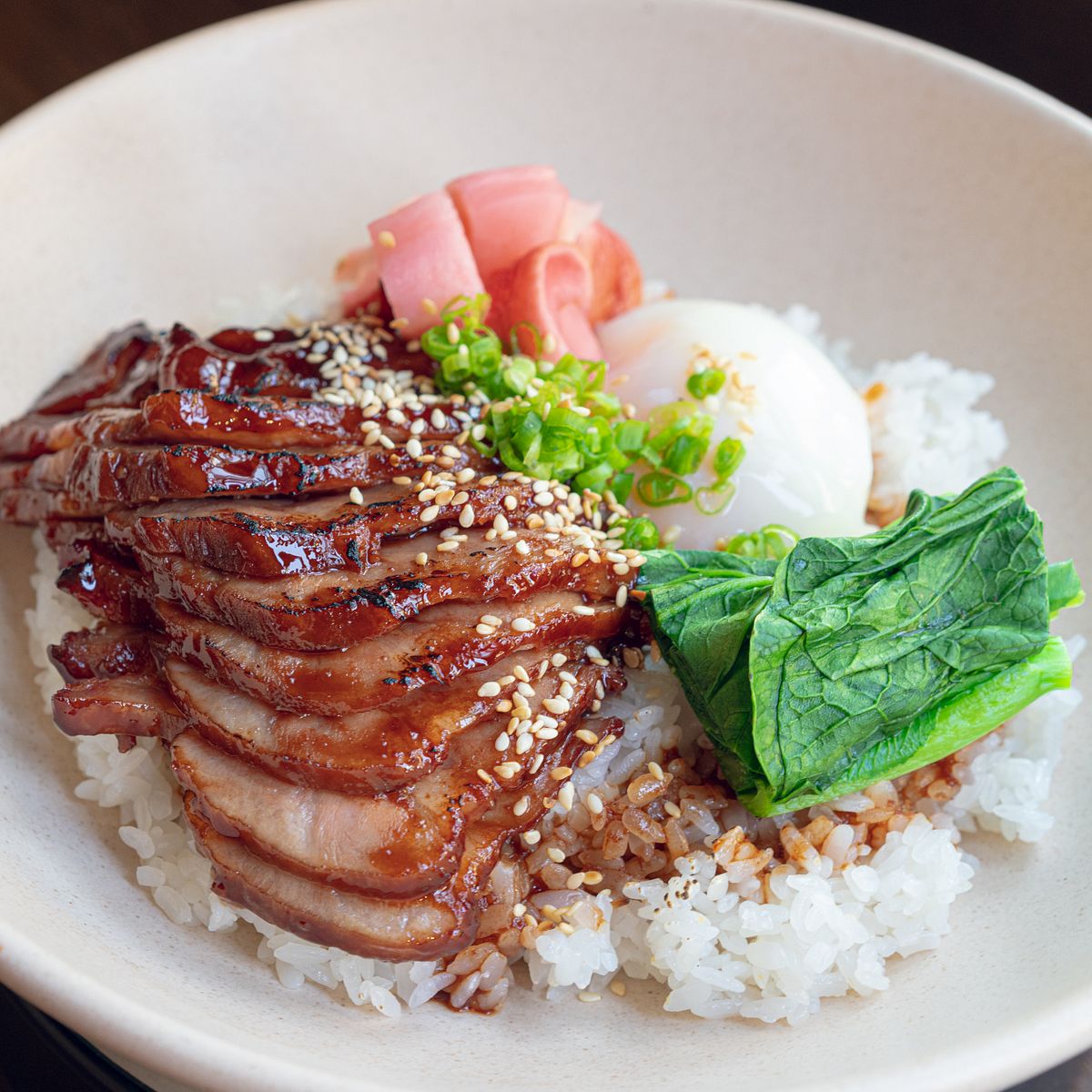 Sweet, salty, smoky, and umami complete the dish's flavor profile. The char siu slices are juicy, tender, and well-seasoned, compelling you to go for another bite. The accompanying sauce is not too sweet and enhances the meat's umami flavor and tenderness. The crunchy pickles and soft white rice add a nice balance of textures, tastes, and temperatures. The distinctive and harmonizing flavors appeal to a wide range of taste buds, so if you happen to be in District 1 at any time of the day, drop by Society Cafe & Dining for a bowl of cơm xá xíu.
Society Cafe & Dining
2nd Floor, 26 Lý Tự Trọng, Bến Nghé Ward, D1, HCMC