Set foot inside the newly opened southern branch of Cong Caphe and you'll instantly feel like a giant. The endless array of tchotchke lining its concrete walls and wooden shelves – transistor radios, chipped tin cups and a forest worth of vintage books – shrink the retro space. Above the crowded bar and main cafe area, a creaky wooden loft houses low-rise folding chairs, their seat cushions covered in a bright, '70s-style floral pattern, and each distressed wooden table looks like it's been around since the war era.
Forty years, it seems, is long enough to turn the cramped conditions and weathered aesthetic of Vietnam's 20th-century past into a trendy hangout.
Now, Cong Caphe, a runaway success up north, has brought its war-era Communist aesthetic to the hub of Vietnamese capitalism. Originally opened in 2007, the Hanoian chain now boasts 20-plus locations, including a brand-new shop perched along the backpacker drag on Bui Vien and its smaller corner cafe tucked away in the old Catinat apartment building at 22 Ly Tu Trong.
Which, by the way, is not just any apartment building. Decades ago, when it was 22 Gia Long Street and victory seemed within reach for Vietnam's northern forces, it was on the roof of this building – then headquarters of the United States Agency for International Development and residence of CIA station chief Thomas Polgar – that one of the last American helicopters ferried civilians to Tan Son Nhut Airbase and out of Saigon (though, contrary to popular belief, it was not the last helicopter).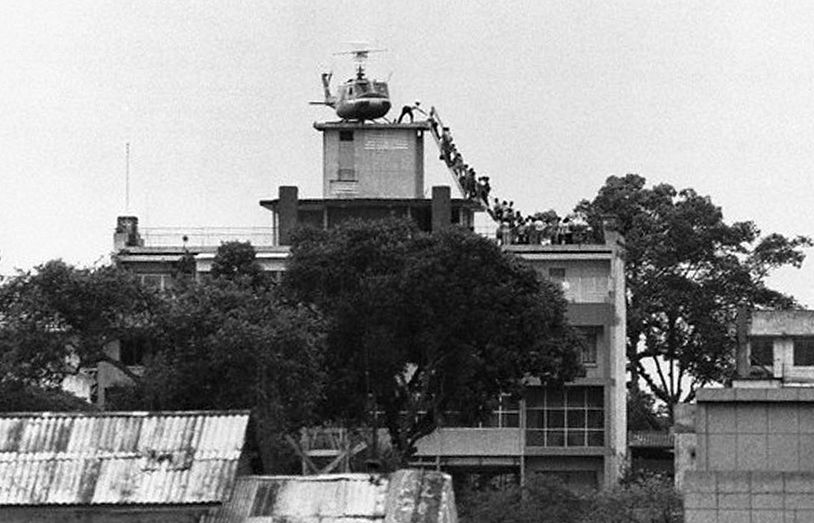 Now, four decades on, the newly opened hangout is a distinctly Hanoian cafe in the heart of Saigon. Even in its air-conditioned cool, the jam-packed interior conjures up a damp, aging cafe in the capital, albeit with contemporary touches: a western soundtrack plays throughout the space, while cafe staff mill about in various shades of army green. WiFi access is solid and the balcony seating out front overlooks the shiny Vincom Center.
Beverage-wise, the cafe's signature offering is the cột dừa cà phê, a concoction of Vietnamese coffee and coconut smoothie that makes for a refreshing take on the traditional cà phê sữa đá. Other options include the standard teas and smoothies as well as a handful of Vietnamese snack foods, but don't expect to find western-style coffee here. While the menu stays pretty close to the usual cafe offerings, the sheer presence of this old-school spot – both in Saigon and at this location – make Cong Caphe worth a trip.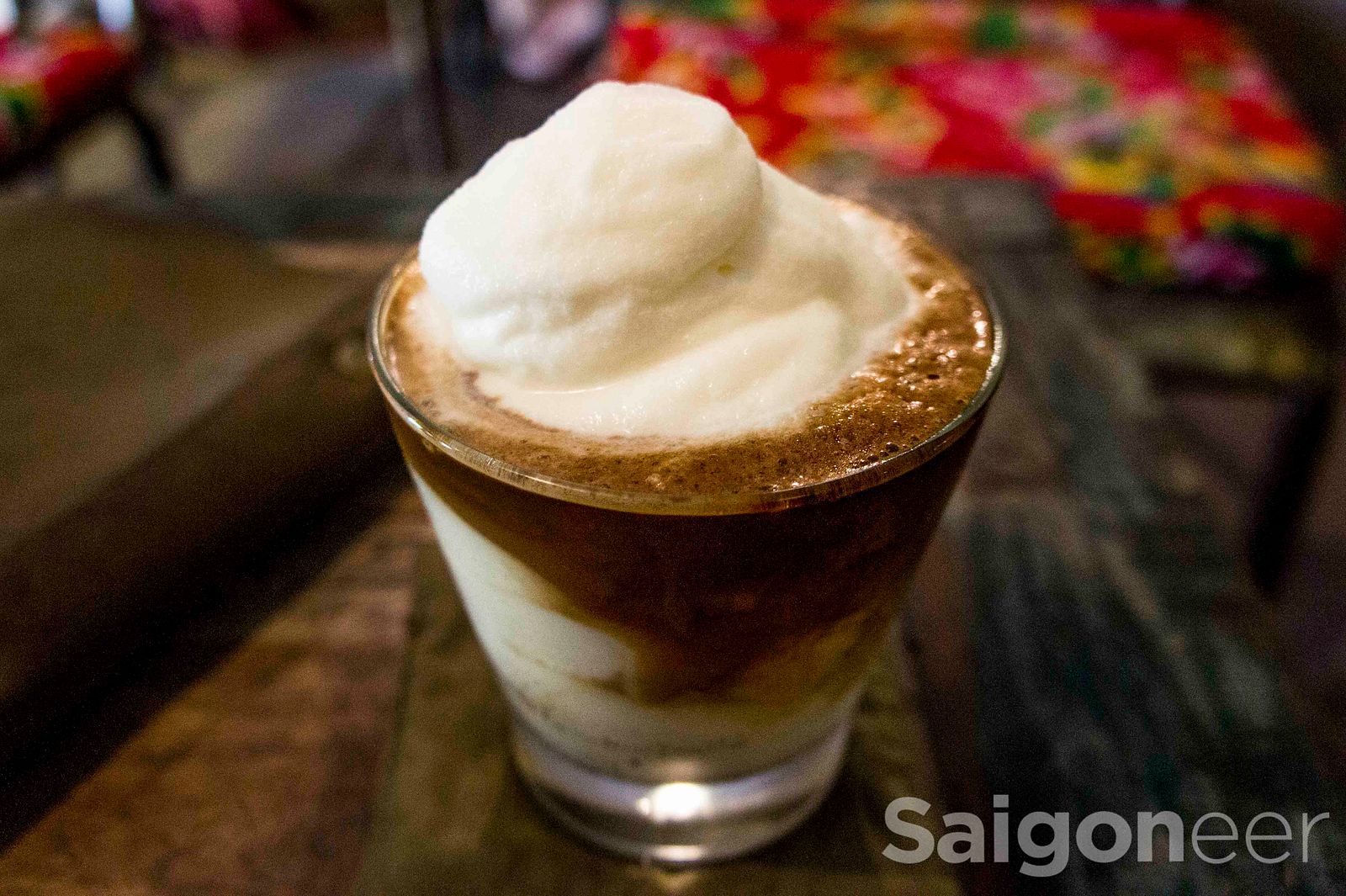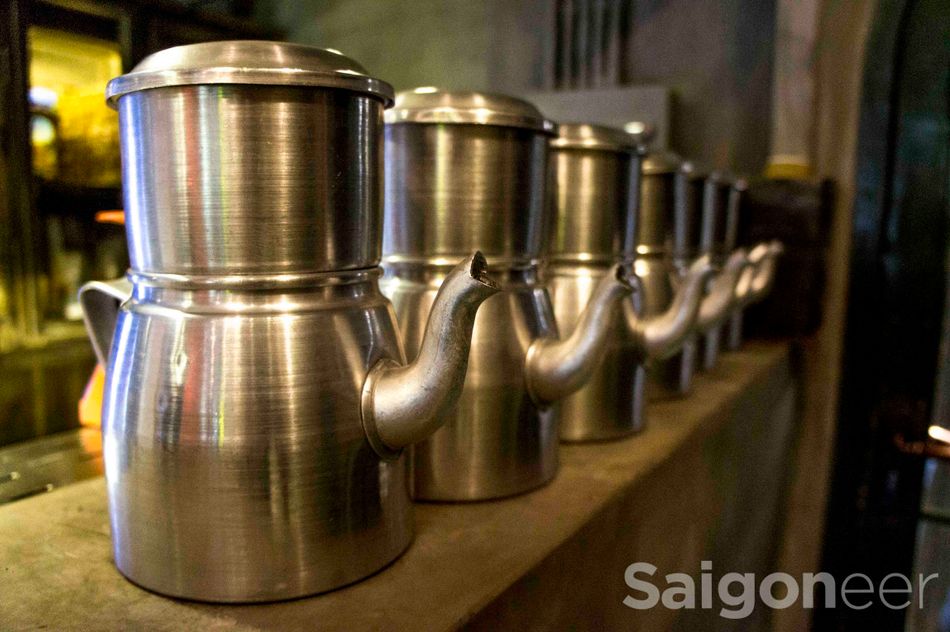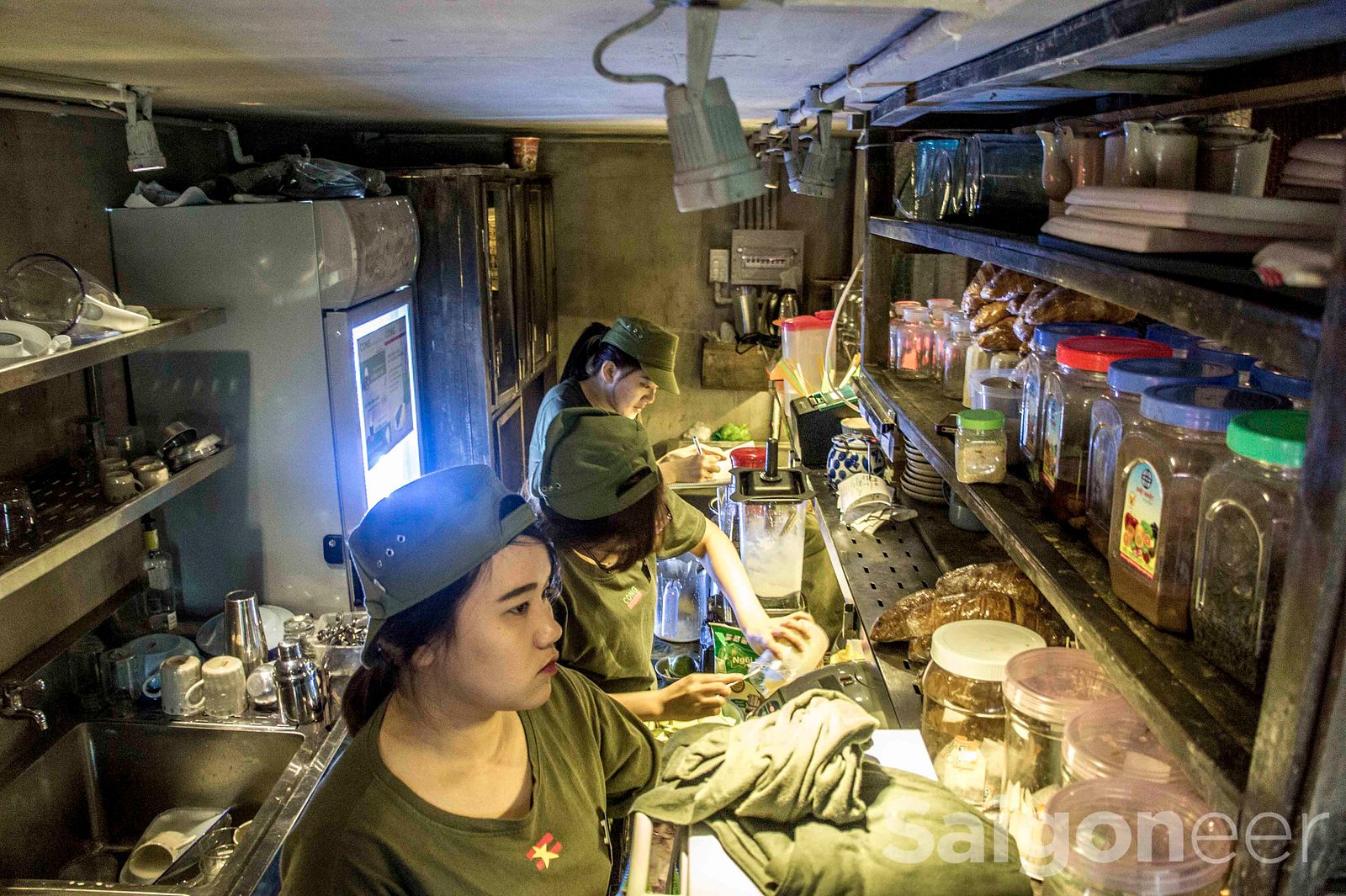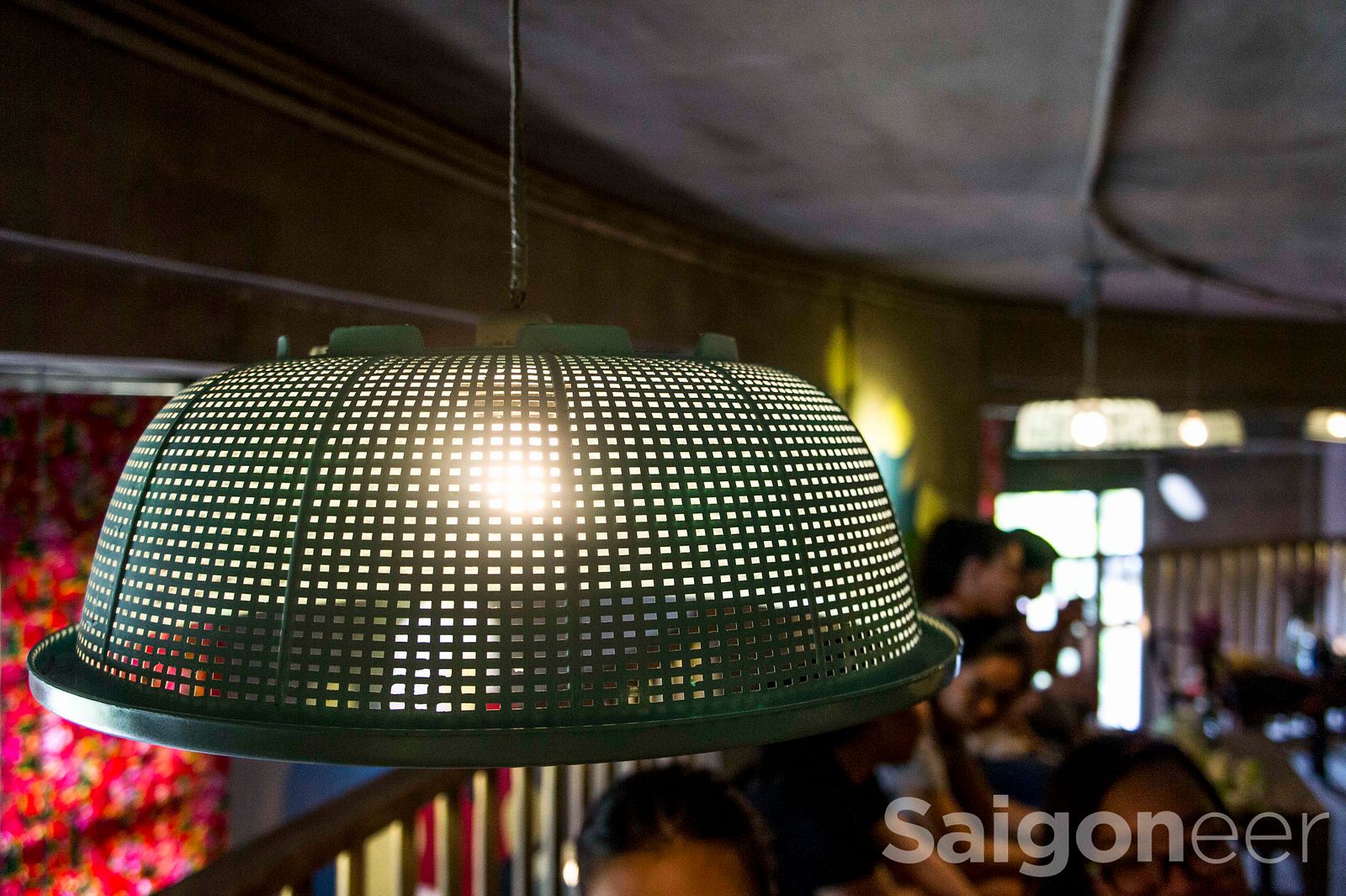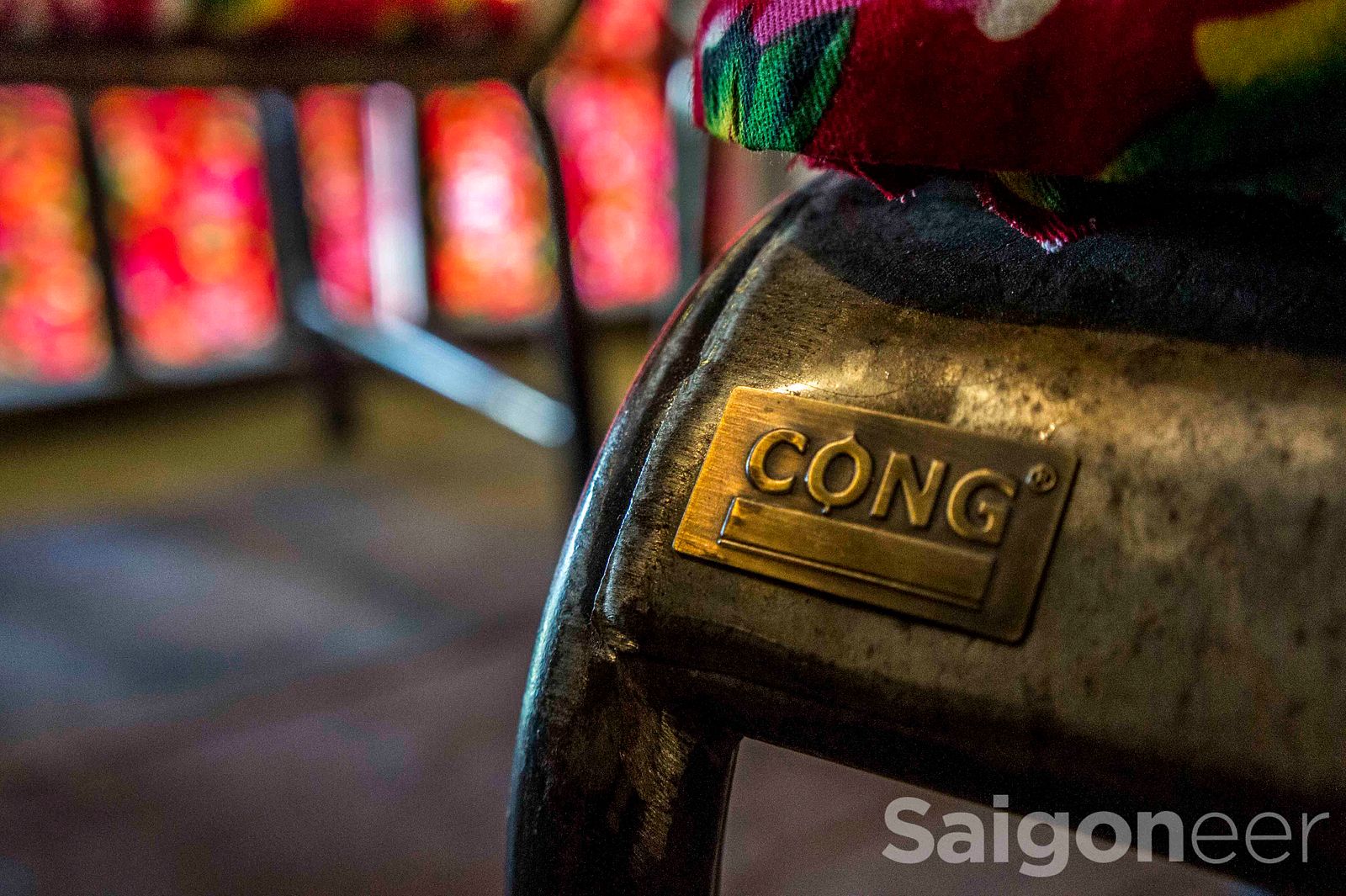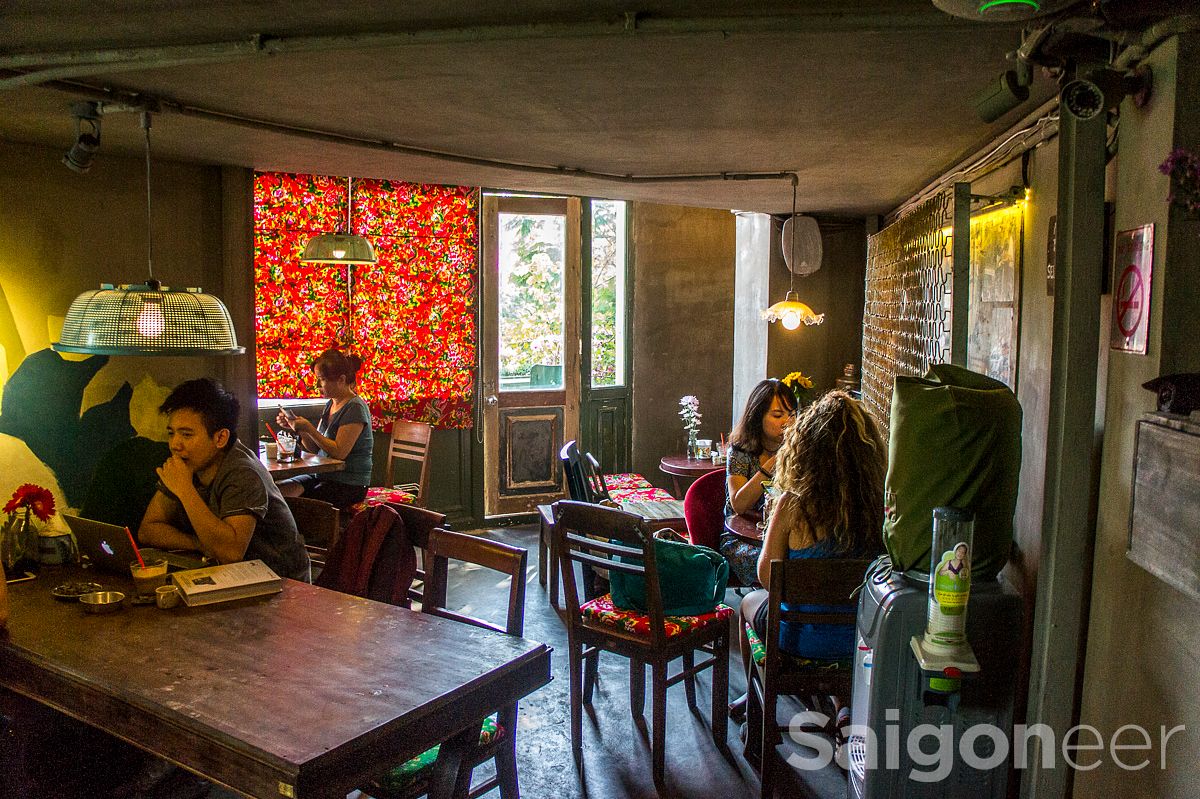 ---

Related Articles:
---