It's fair to be skeptical of Mexican food in a country like Vietnam. Despite the best efforts of chefs across the country, tacos in Southeast Asia can often wind up being oceans away – both literally and figuratively – from the real thing.
But at Taco Ngon, a tiny stand down one of Da Nang's narrow alleys, owner Elin Lin's creations aren't trying to emulate the real deal, according to Saveur. Instead, the Taiwanese taco shop draws upon several traditional foods from across the globe, harnessing the power of Taiwanese pork and Vietnamese veggies, wasabi coleslaw, Sriracha and a California-style handmade flour tortilla to craft the perfect fusion food.
The story behind Lin's tacos mirrors this mashup of cultures. Two years ago, when Lin moved from Taipei to Da Nang, she hoped to teach Chinese to locals but wound up opening a cafe instead, serving Taiwanese guà bāo, or spiced pork belly in steamed buns. When the cafe business didn't work out, Lin's American boyfriend suggested putting the same guà bāo pork in a taco and the rest is history. These tasty tacos may be far from traditional, but there's no point in comparing the multicultural dish to its original inspiration; better to just sit down, dig in and enjoy.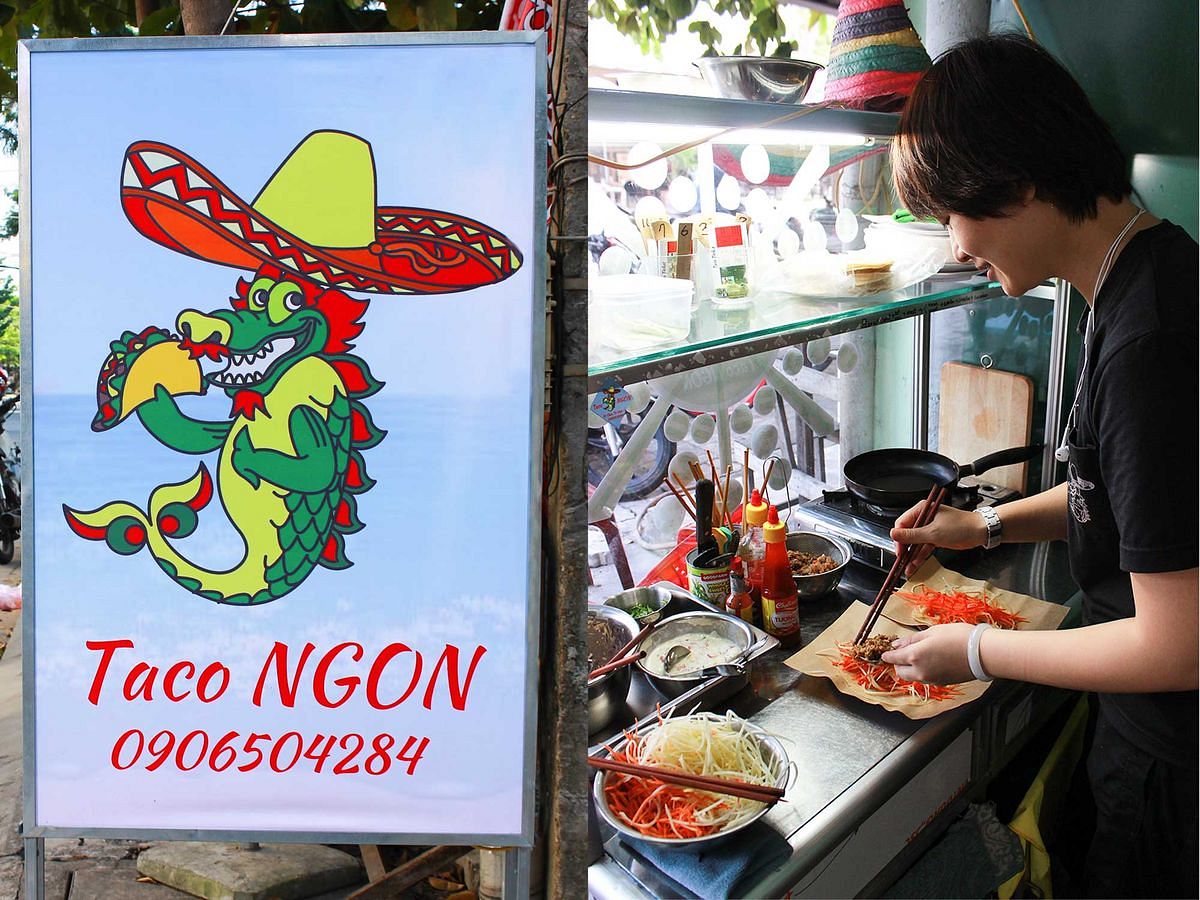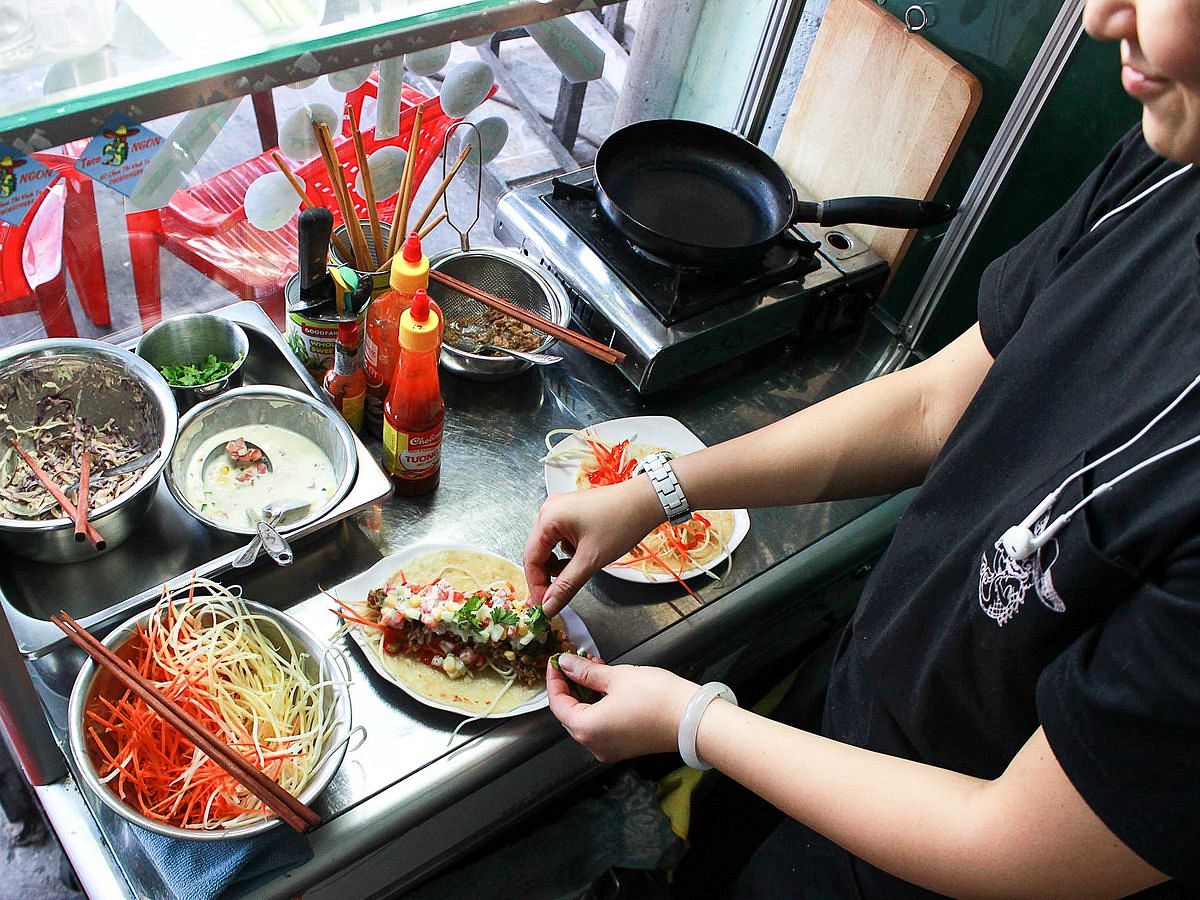 [Photos via Saveur]
---

Related Articles:
---