A Vietnam-themed HBO Original feature was recently pulled off air, shocking local fans who were looking forward to seeing local culinary creations in an international project.
On November 11, as part of the Gap Go Mua Thu (Autumn Meeting) gala held in Da Nang, participants were set to enjoy a screening of the film Chang Dang Ca, Nang An Hoa (He Serves Fish, She Eats Flower) directed by Phan Dang Di. The movie is one piece of an eight-part series by HBO Asia called Food Lore, with the Vietnam segment premiering that day.
However, when the time for the screening came, the cable channel instead displayed an unrelated Taiwanese feature, with an on-screen disclaimer explaining that this was a backup program "replacing a film with sensitive content," reports Tuoi Tre.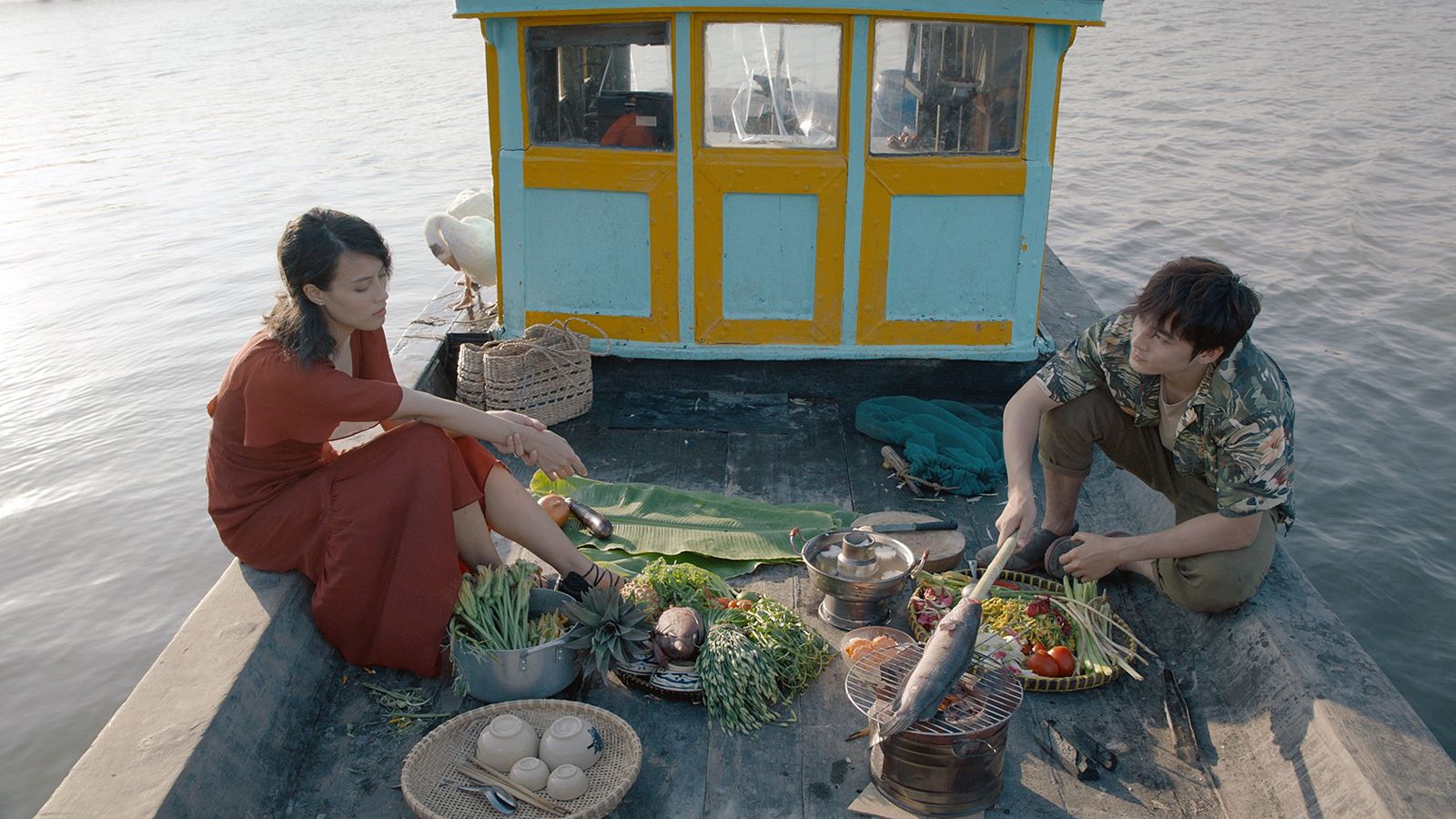 Autumn Meeting is an annual workshop conducted by experts in Vietnam's cinema industry to provide training for young filmmakers and movie enthusiasts.
A representative of HBO told the newspaper that the sudden removal was due to the film's sex scenes. Vietnam News Agency (TTXVN), the censorship board in charge of approving television programs, has requested the cable channel to omit some risqué sequences in He Serves Fish, She Eats Flower and reschedule the screenings.
Director Phan Dang Di, however, is reportedly not happy about the cut. "My film has one or two racy scenes, but they are not vulgar or over the top," he told Zing in an interview. "They are all necessary for artistic reasons and to the narrative, and weren't done for the purpose of baiting viewers."
According to Tuoi Tre, the cutting process is ongoing and He Serves Fish, She Eats Flower is scheduled for two slots, at 1am on November 13 and 10pm on November 14.
Food Lore is a series of original features by HBO Asia, seeking to tell stories lionizing the region's diverse and rich culinary wealth. Apart from Vietnam, it also includes seven other films by directors from India, Indonesia, Japan, Malaysia, the Philippines, Singapore and Thailand.
He Serves Fish, She Eats Flower runs for 52 minutes, chronicling the courtship of Thang (Lanh Thanh), a young chef, and Van (Ngoc Anh), a flight attendant. According to Di, he intended for the movie to be a lighter rom-com, a departure from his usual style, which is characterized by more solemn topics. As Thang tries to woo Van using his cooking chops, Vietnam's southern dishes become the centerpiece of their mismatched personalities and food taste.
[Top photo via Tuoi Tre]