Obsolescence is not a problem unique to Vietnam's traditional art forms. All over the world – in Cambodia, Bangladesh, and India, for example – ancient crafts are going out of fashion faster than they can be passed down to younger generations; in some cases, there isn't anyone with enough interest to learn them.
However, at least in Vietnam, all is not lost when it comes to reviving public interest in traditional craftsmanship: over the past years, a crop of young creatives have undertaken a plethora of art projects in hopes of drawing attention to dying art forms.
In the summer of last year, a group of history aficionados raised enough funding online to publish Hoa Van Dai Viet, a coloring book featuring designs taken from Vietnamese patterns. A studio produced a collection of intricate action figures based on local folklore Son Tinh – Thuy Tinh. Most recently, another successful crowdfunding campaign will bring to life an art book detailing design elements retrieved from Hang Trong paintings, Hanoi's distinctive art style.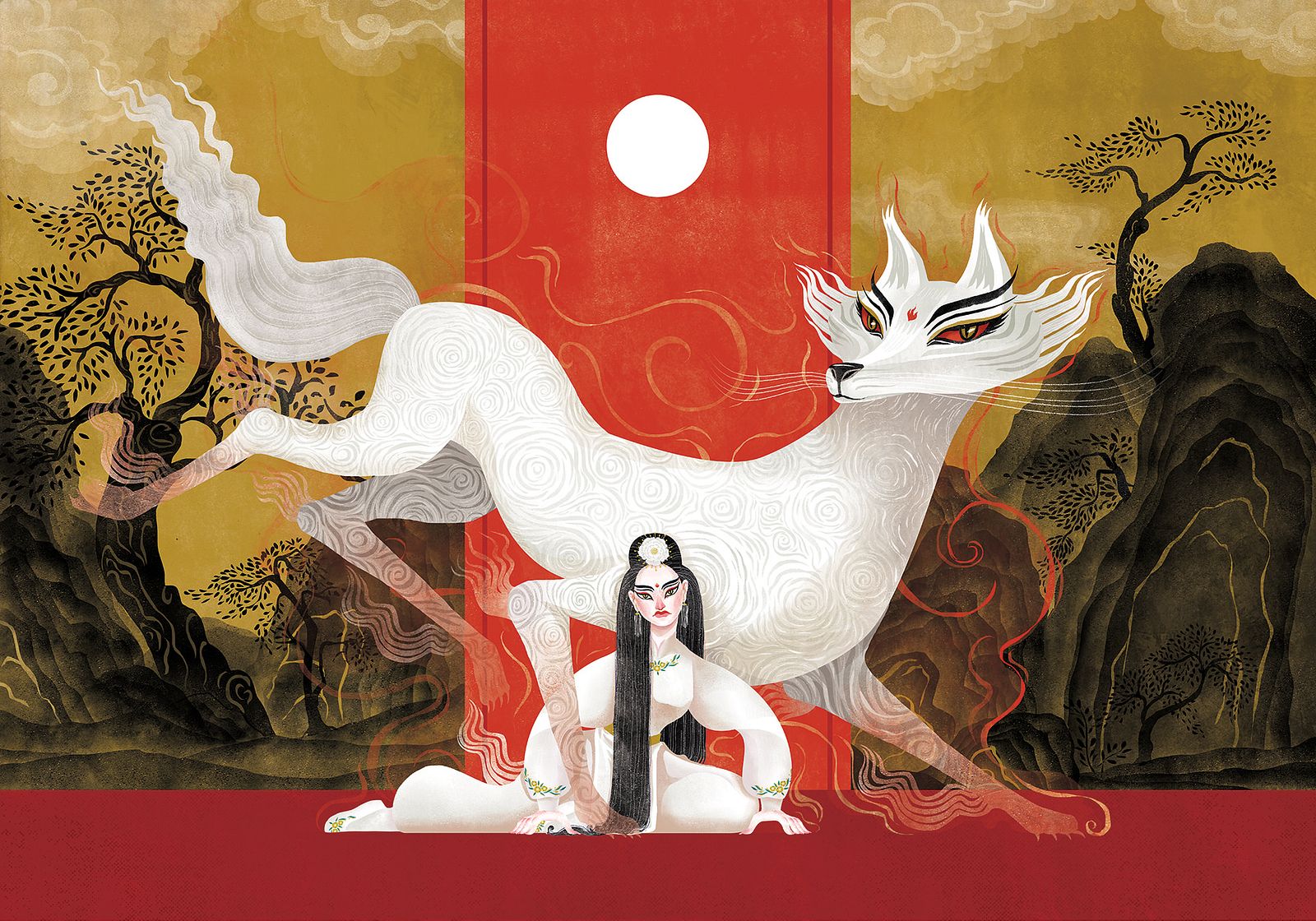 Now, another collective of young creatives that includes illustrators, painters, filmmaker, and event planners has formed to organize a major exhibition focusing on hát bội, a form of traditional Vietnamese theater opera that is facing gradual decline.
Hát bội, or tuồng as it is known in central and northern Vietnam, has been a part of Vietnam's cultural heritage for centuries as a favorite form of nighttime entertainment in the days before television, radio and western musical concerts.
Actors and actresses in tuồng don elaborate costumes and wear heavy makeup in bold, starkly contrasting colors. The opera also makes extensive use of dramatic movements, gestures, and music to hook the audience's attention. Many have compared hát bội to China's Beijing opera or Japan's kabuki performances due to these stylistic choices.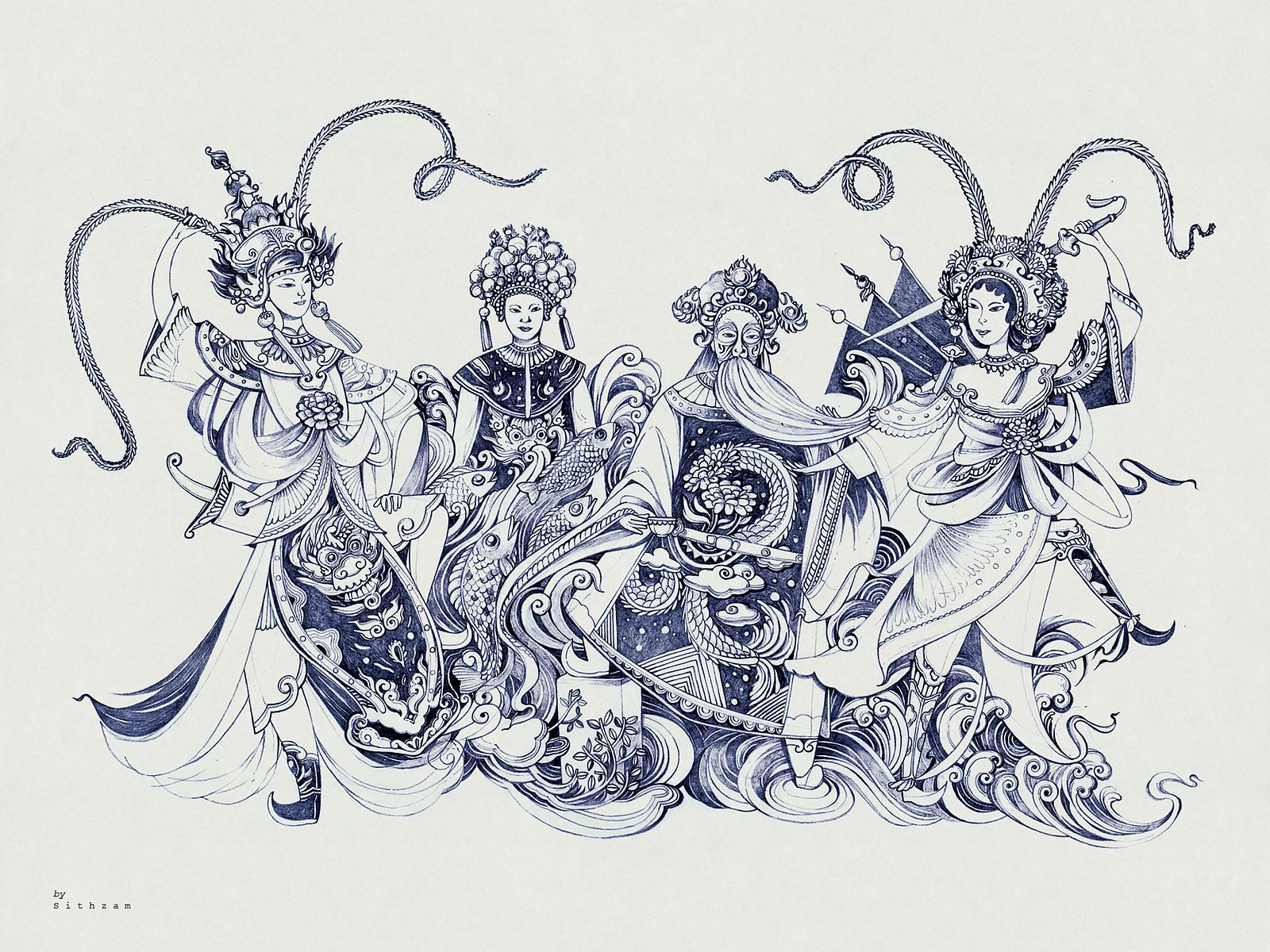 The project, titled Ve Ve Hat Boi (painting hát bội), is the brainchild of 40 artists and illustrators, who completed different personal projects that took inspiration from the time-honored performing art. Some notable characters among the participants include Sith Hieu Chau (Sith Zam) and illustrator duo Kaa, who made nationwide headlines a few years ago for their award-winning children's book.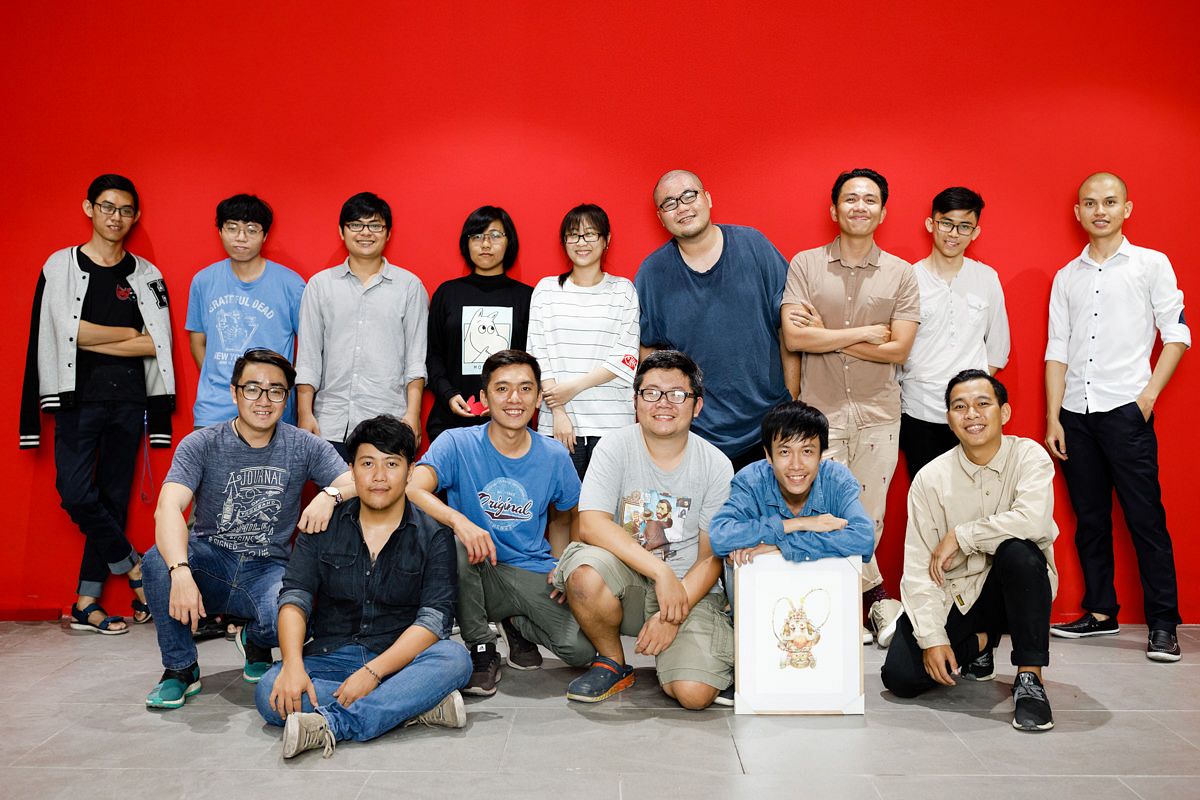 It all started with a conversation between friends about creating a small and intimate show on hát bội, but as words about it got out, Ve Ve Hat Boi quickly turned into a full-blown 10-day exhibition featuring multimedia components and various art mediums including watercolors, ceramics, and even small figurines.
It's also important to note that Ve Ve Hat Boi is a non-profit exhibition that runs entirely on passion and late-night sessions. Every artist in the project has a day job, and thus any hát bội­-related work has to be done as an "extracurricular" activity.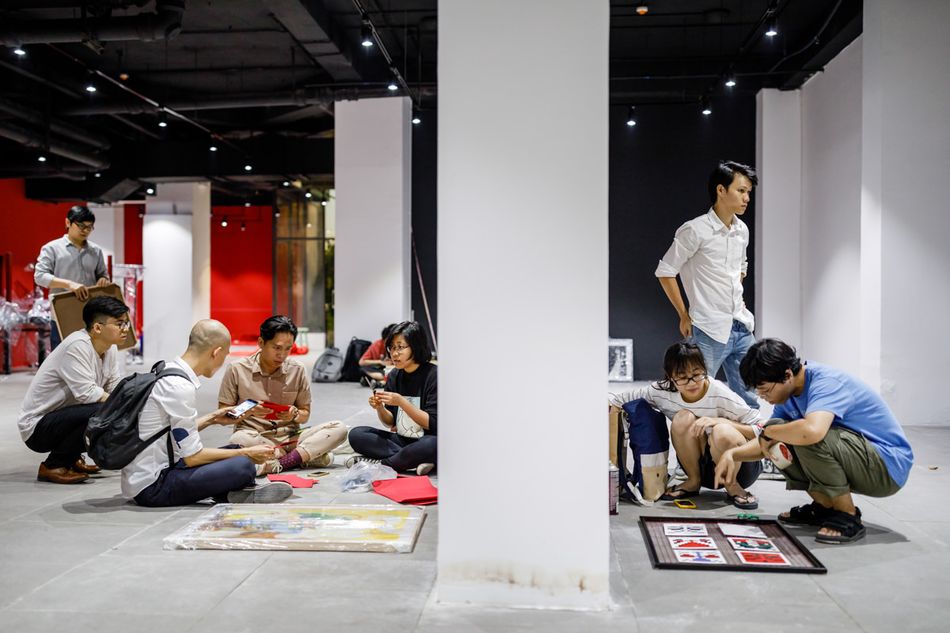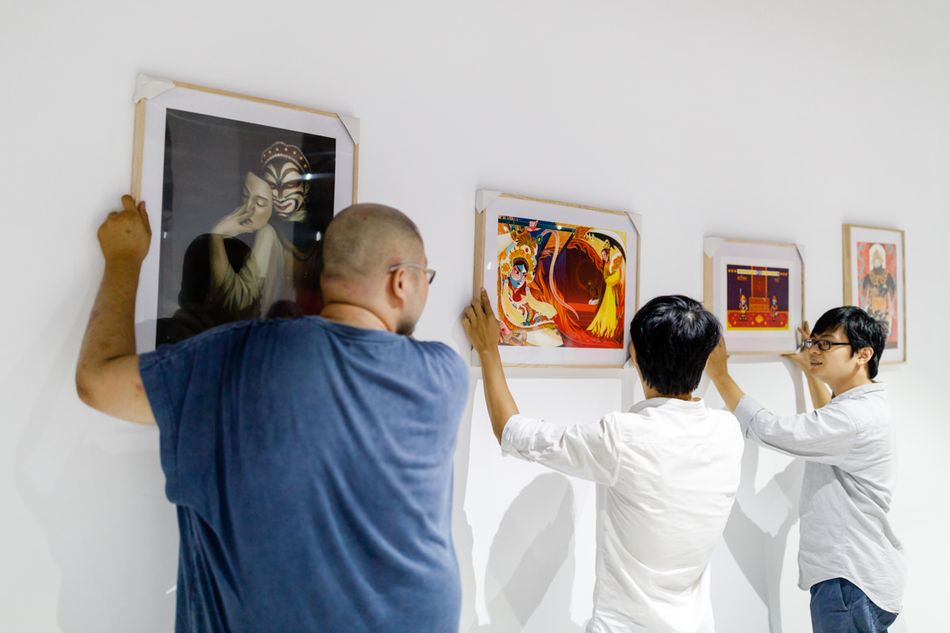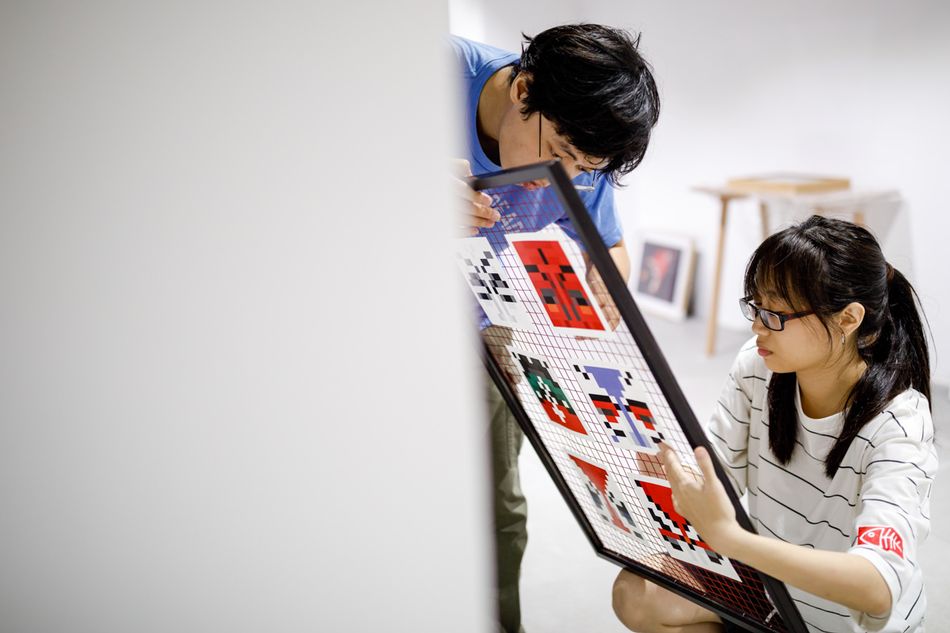 "To complete the project, on my part, I slept a little less, did a little more," Nguyen Nhut, the project leader, told Phu Nu in Vietnamese. "The day we finished setting up everything, it was late [at night] but none of us ate anything because, apart from the project, we all have our own job."
The exhibition runs from February 1 to February 10 at The Garden Mall in District 5, featuring a wide variety of art. On top of that, during the first few days, spectators were treated to a proper hát bội show, a mask-painting workshop, and a talk show with Huu Danh, one of Vietnam's few remaining tuồng performers.
"I'm very moved by the love they [the young artists] have for hát bội. Thanks to them, Vietnamese in Vietnam and overseas are aware of the existence of hát bội in Saigon," Danh said. "What they're doing carried crucial cultural values and also plays an important role in the preservation of hát bội. Hát bội really needs exhibitions like this to exist, hopefully, forever."
Ve Ve Hat Boi is still available for viewing until February 10 from 9am to 9pm at The Garden Mall (formerly Thuan Kieu Plaza). At 6pm on February 10, there will be a free tuồng, the lesser-known story of An Tu Princess. Follow the project's official Facebook page here and event page here for more details. Have a look at a few photos inside the event space below: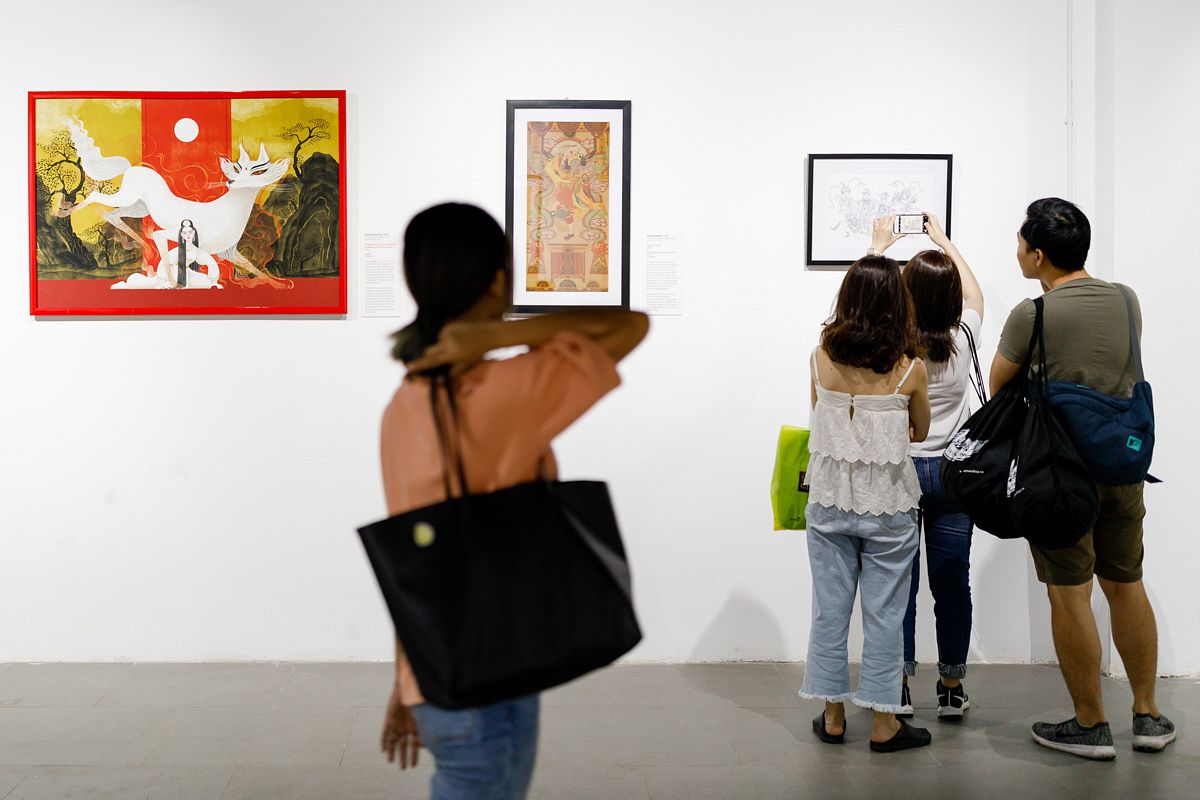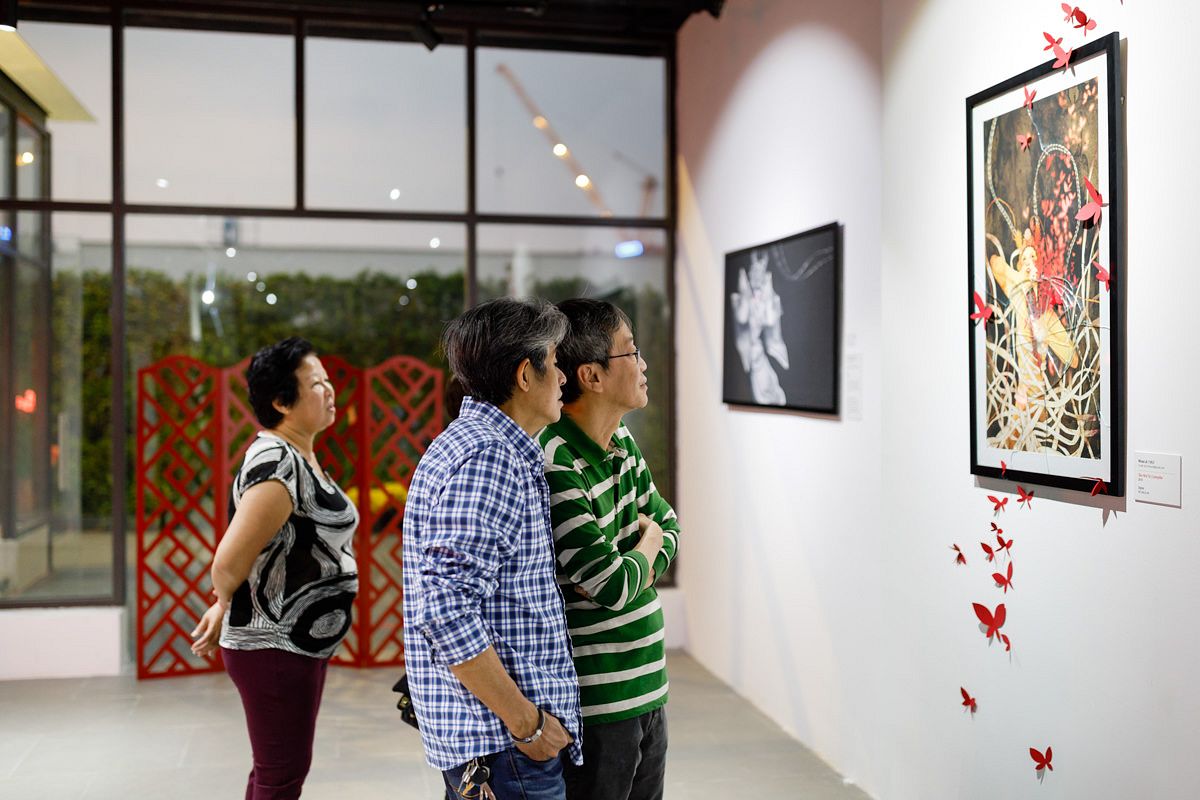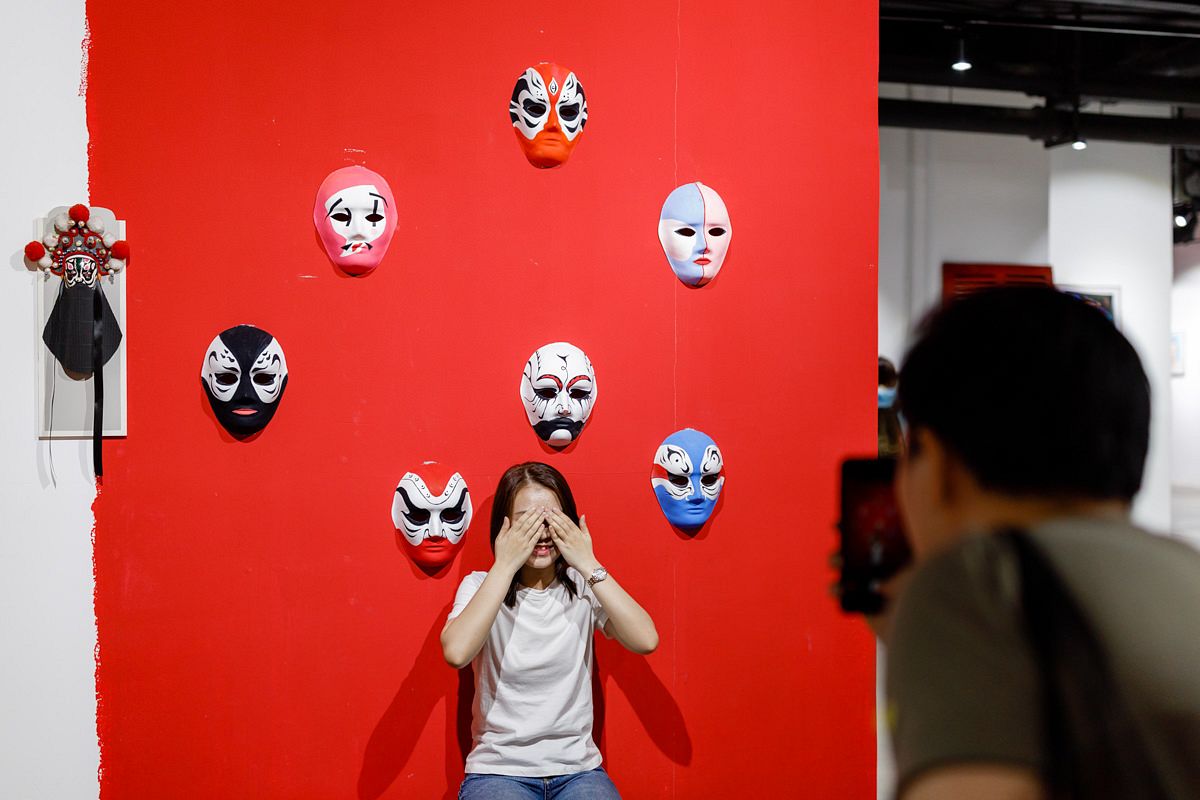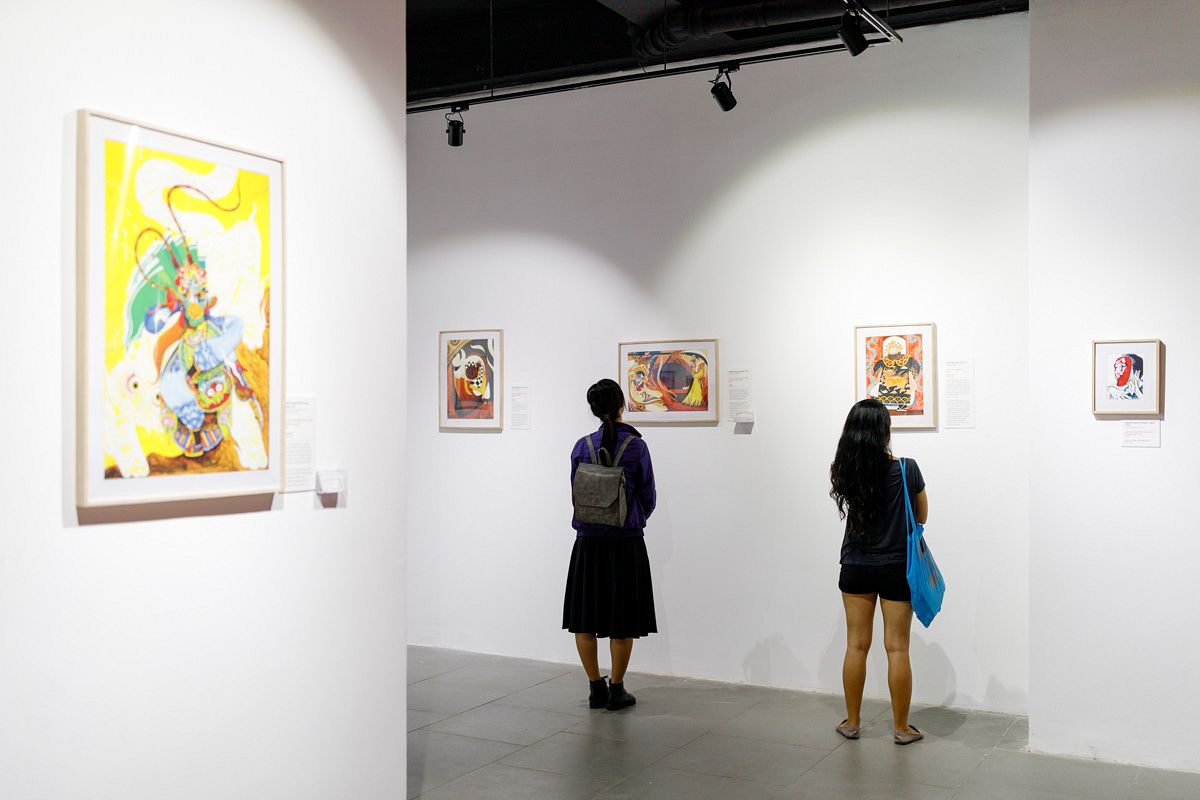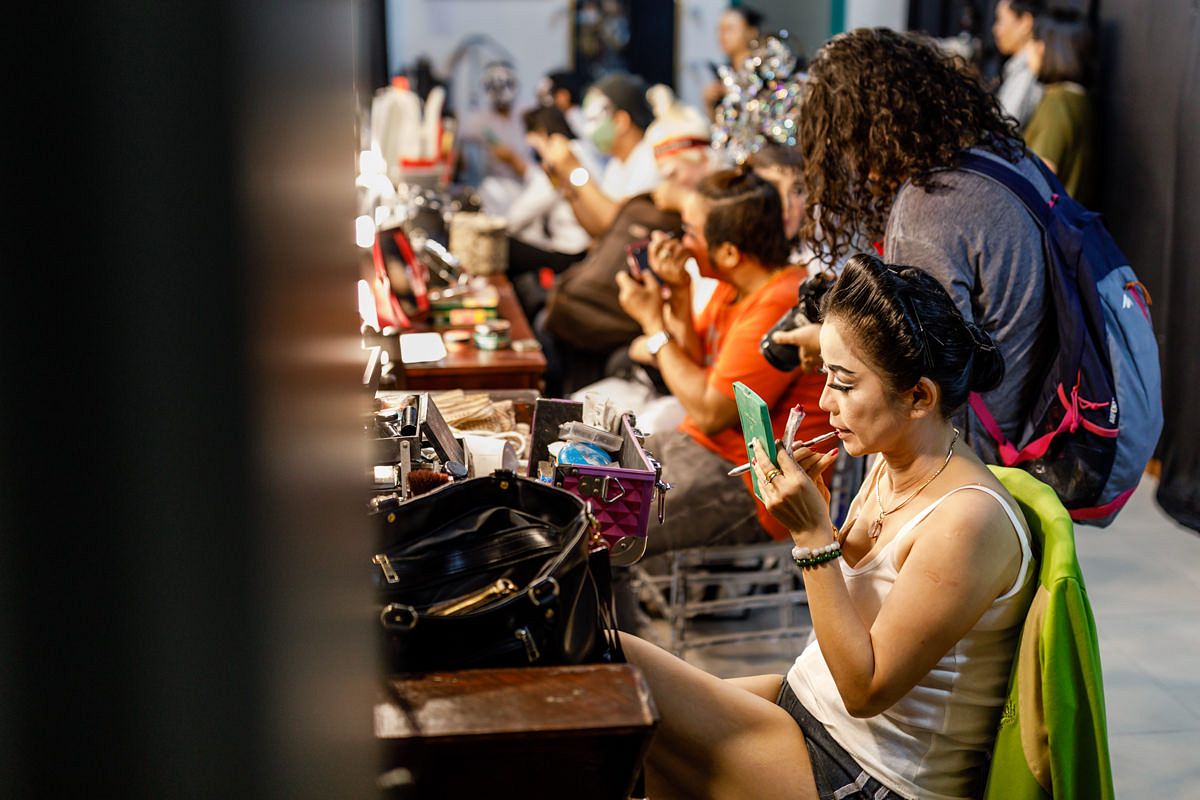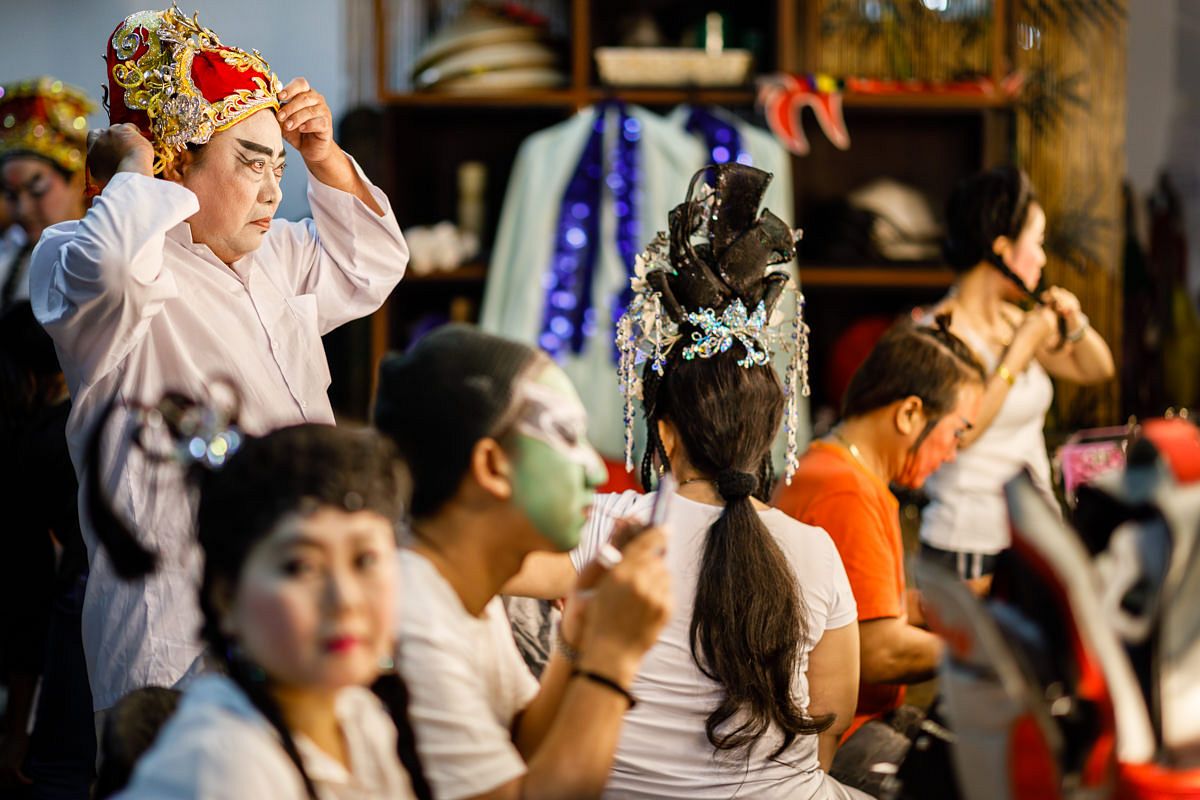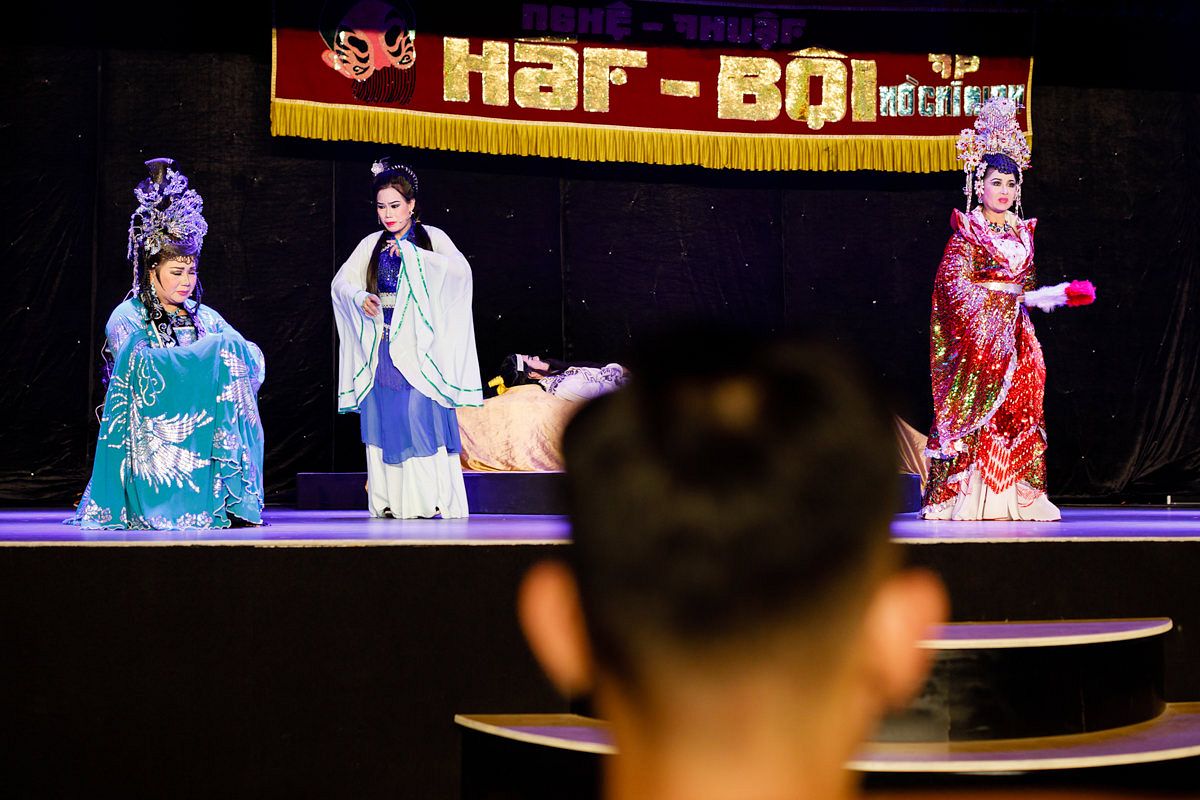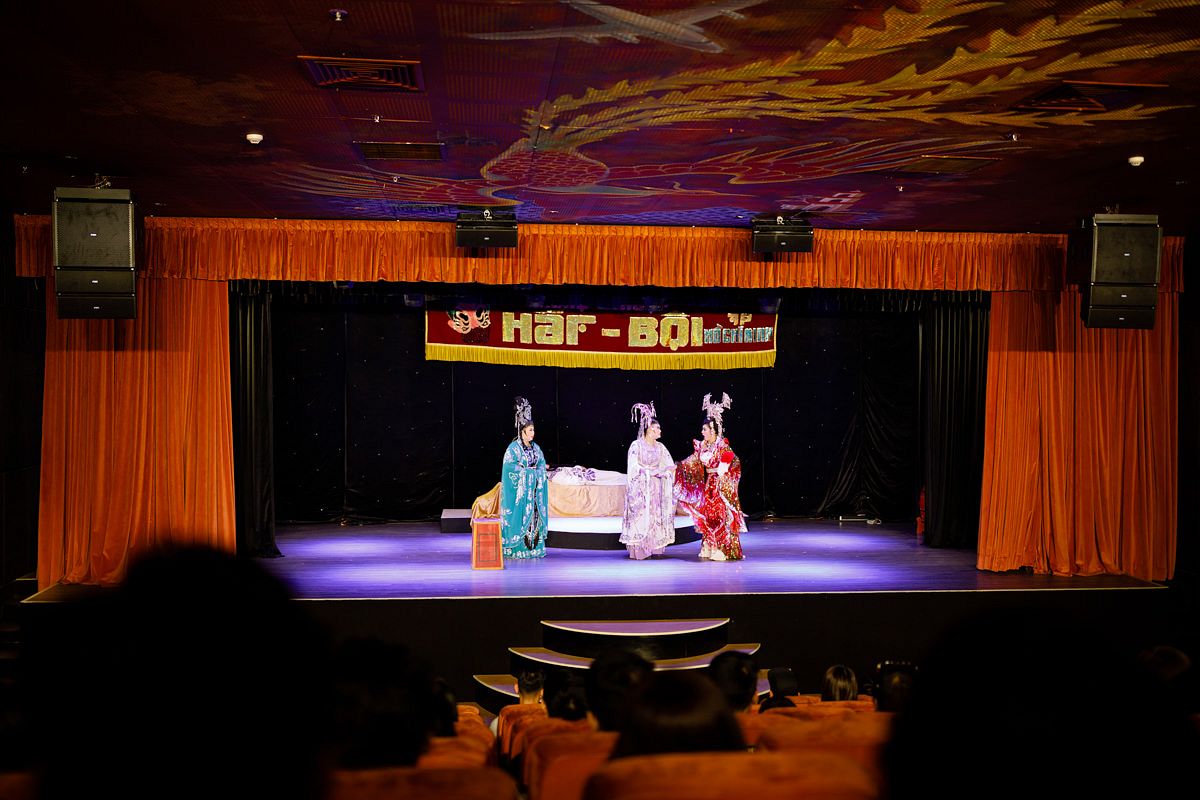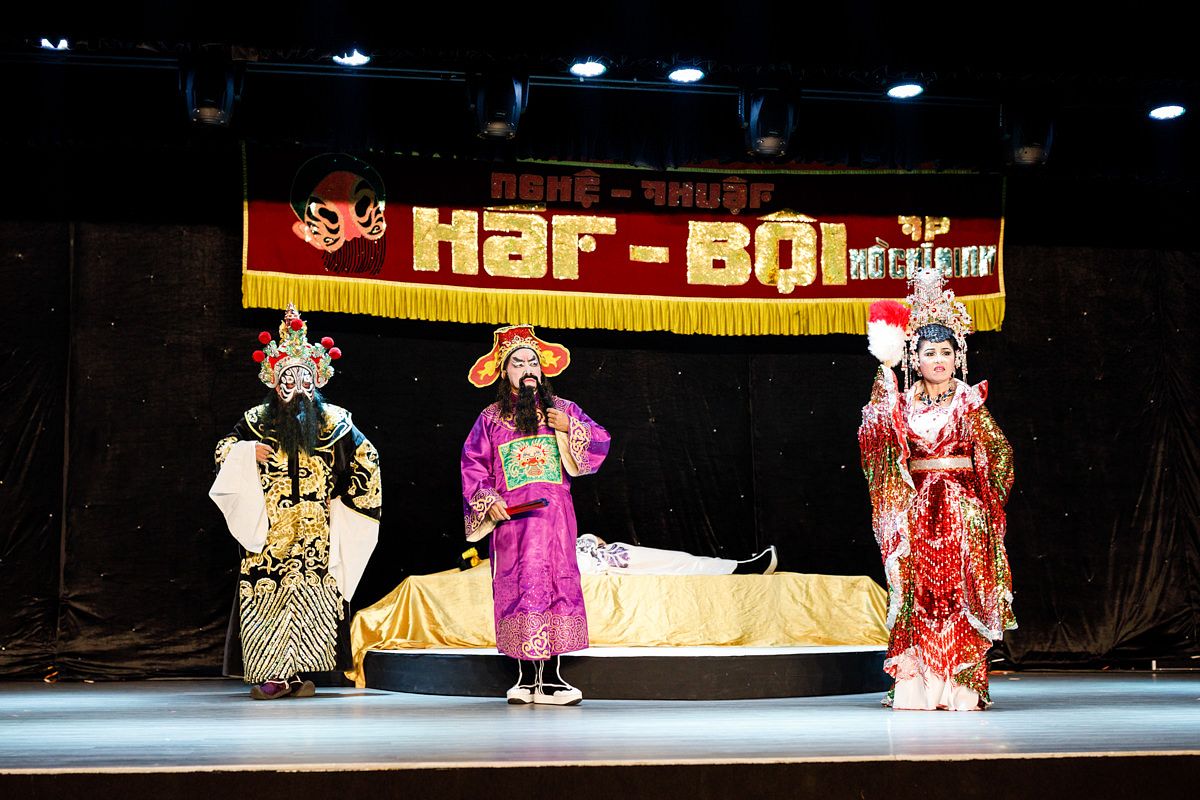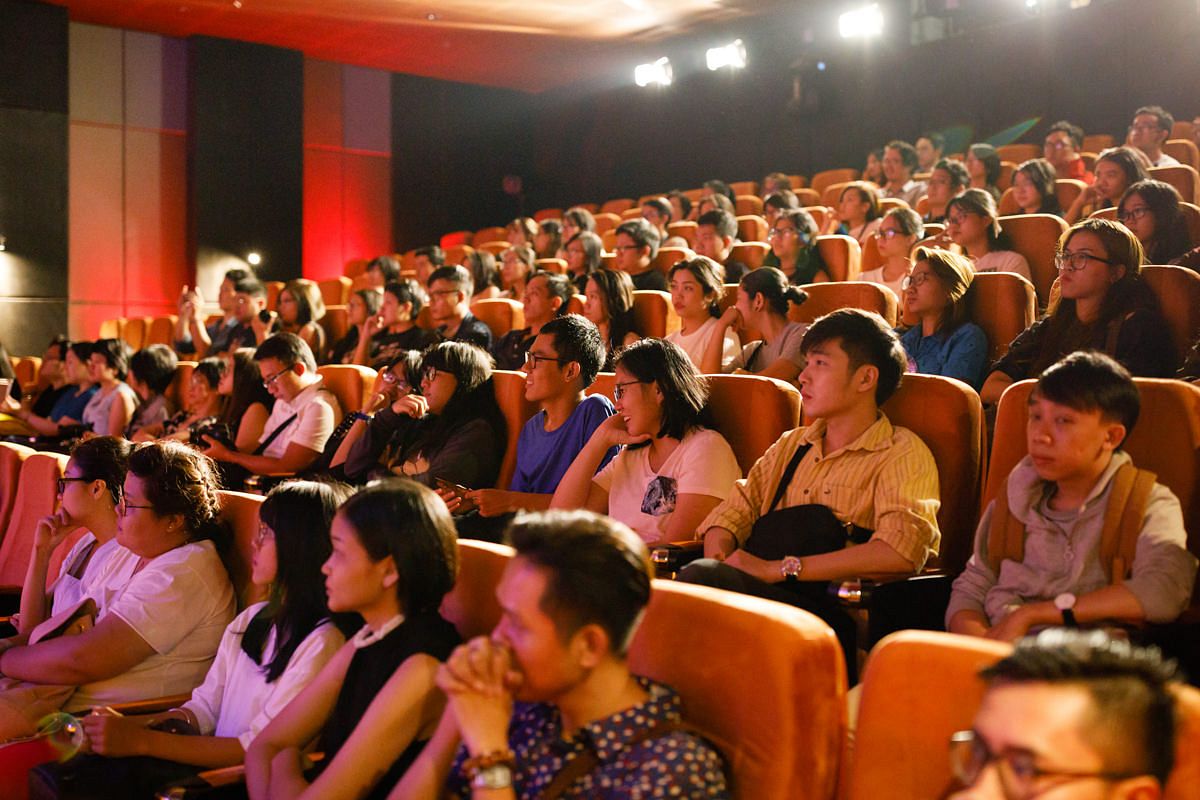 ---

Related Articles:
---