Illustrator Nguyen Xuan Lam's project revamps 20 Vietnamese folk paintings through modern graphic design techniques.
In 2017, Lam started his pet project, titled Folk Paintings - the Remake, in which the artist took folk paintings, such as those in the style of Hang Trong or Dong Ho in northern Vietnam, and gave them a new look, one that's more fitting to contemporary aesthetics.
The collection, which can be seen in full on his Behance page, offers vivid depictions of traditional images including 'Rooster and Roses', 'Five Tigers', 'Vicious Gamecocks', 'Lady Trieu' and 'Yue Lao' (The Matchmaker Deity). Lam includes English explanations of each image's importance, such as the caption for 'Drift of Pigs': "The painting features a litter of piglets surrounding a corpulent pig, which stands for the dream of a prosperous, peaceful and fruitful life. It is often presented to the newlyweds in the hope that they will soon have babies."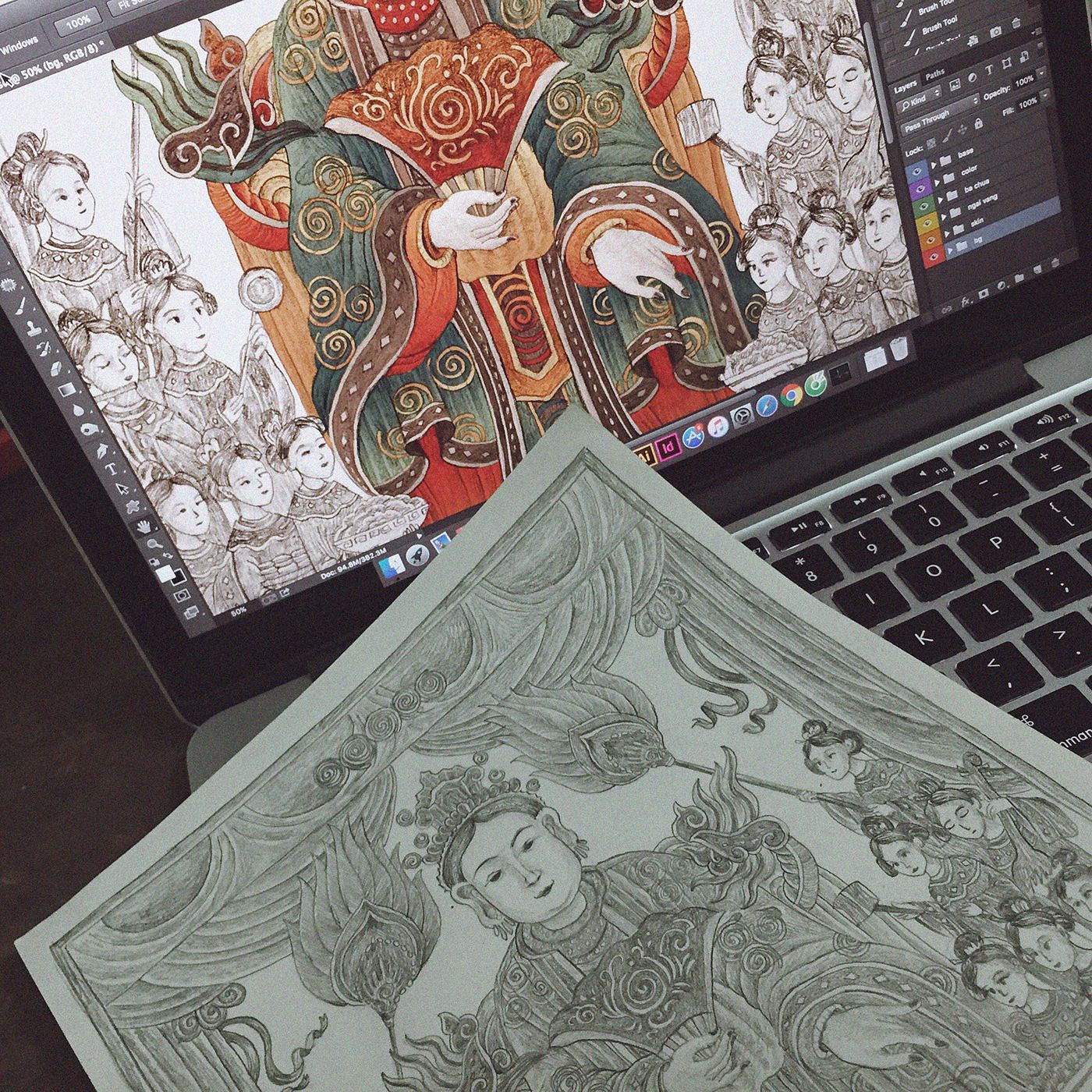 The renditions were inspired by Dong Ho folk woodcut paintings, Hang Trong paintings and religious paintings from the northern provinces. Xuan said of the idea: "It came to me fortuitously when I visited Vietnam's Museum of Arts looking for Vietnamese Indochina old master paintings for ideas and inspirations for my final assignment at Vietnam's University of Fine Arts. I accidentally went to the folk paintings room which was quite quiet, I spent few hours there and no one came to this room. Apart from familiar folk paintings I came across, I happened to see the strange ones that I hadn't ever seen before. It would be great if these paintings are expressed in a different way."
Lam also organized an intimate art exhibition to showcase his creations to the public during last year's Tet period in Hanoi. The event was warmly received by locals: some 400 visitors turned up during its two-week run. Xuan explains to Saigoneer via email that he hopes the works will inspire "the youth to discover the beauty of traditional arts in general and folk paintings in particular."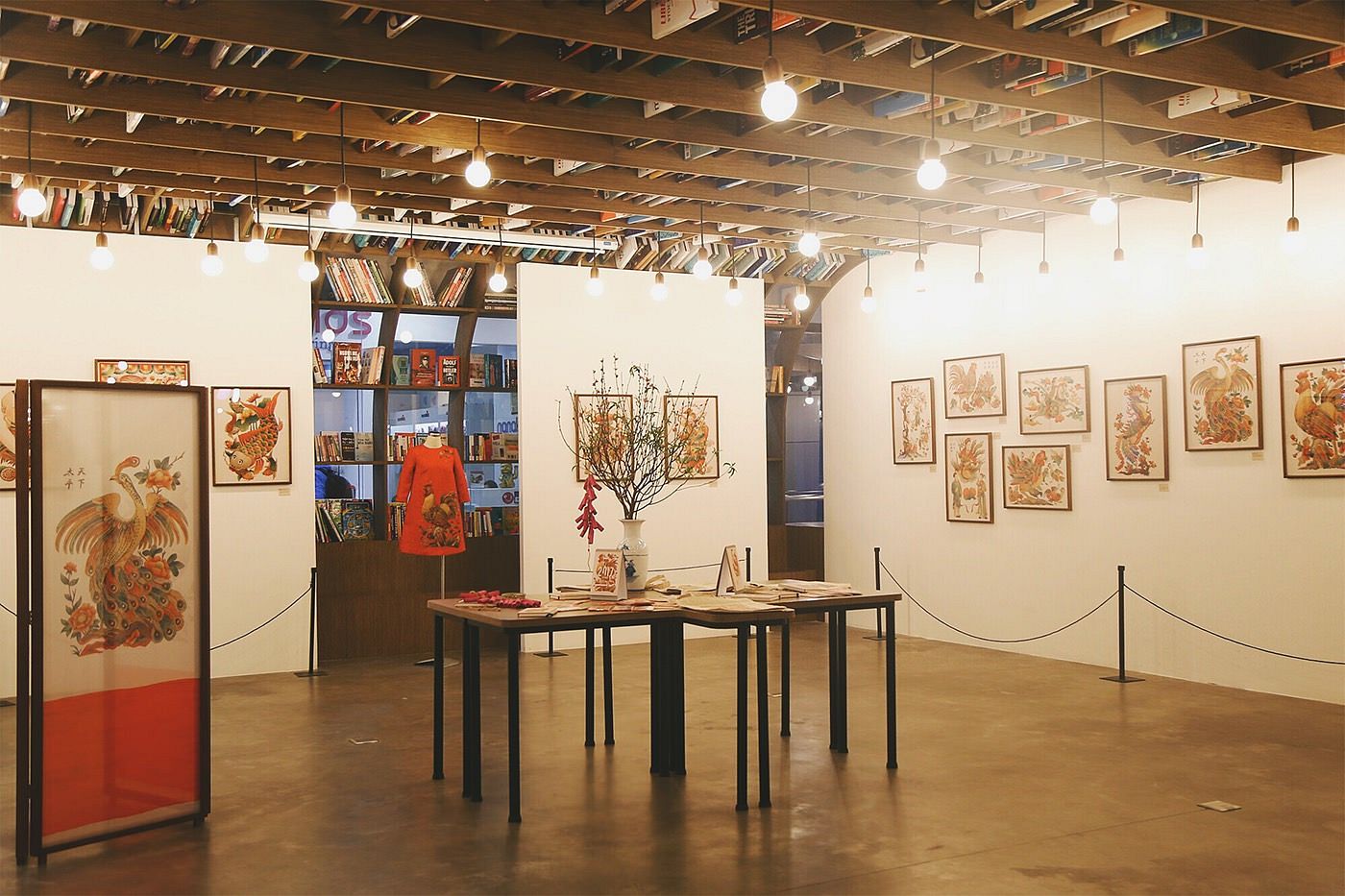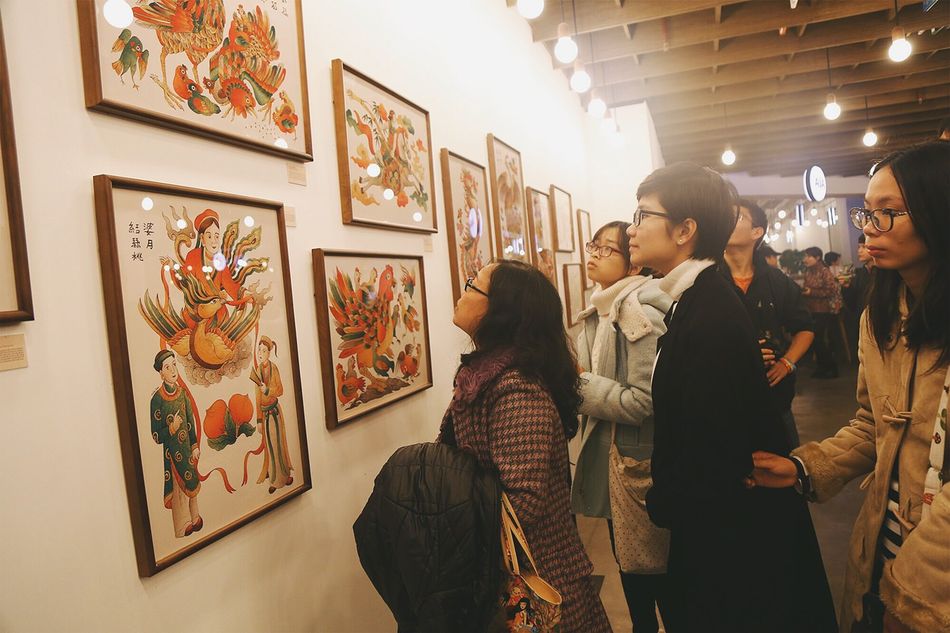 The images were also printed on tote bags, envelopes, notebooks, and calendars. Local fashion designer Hoa Nguyen helped place them on bomber jackets and dresses while hoodies and t-shirts were made with the help of Tired City, a Hanoi-based brand. You can purchase some of the items at the Tired City online store.
Have a peek at some of Lam's folk painting remakes below: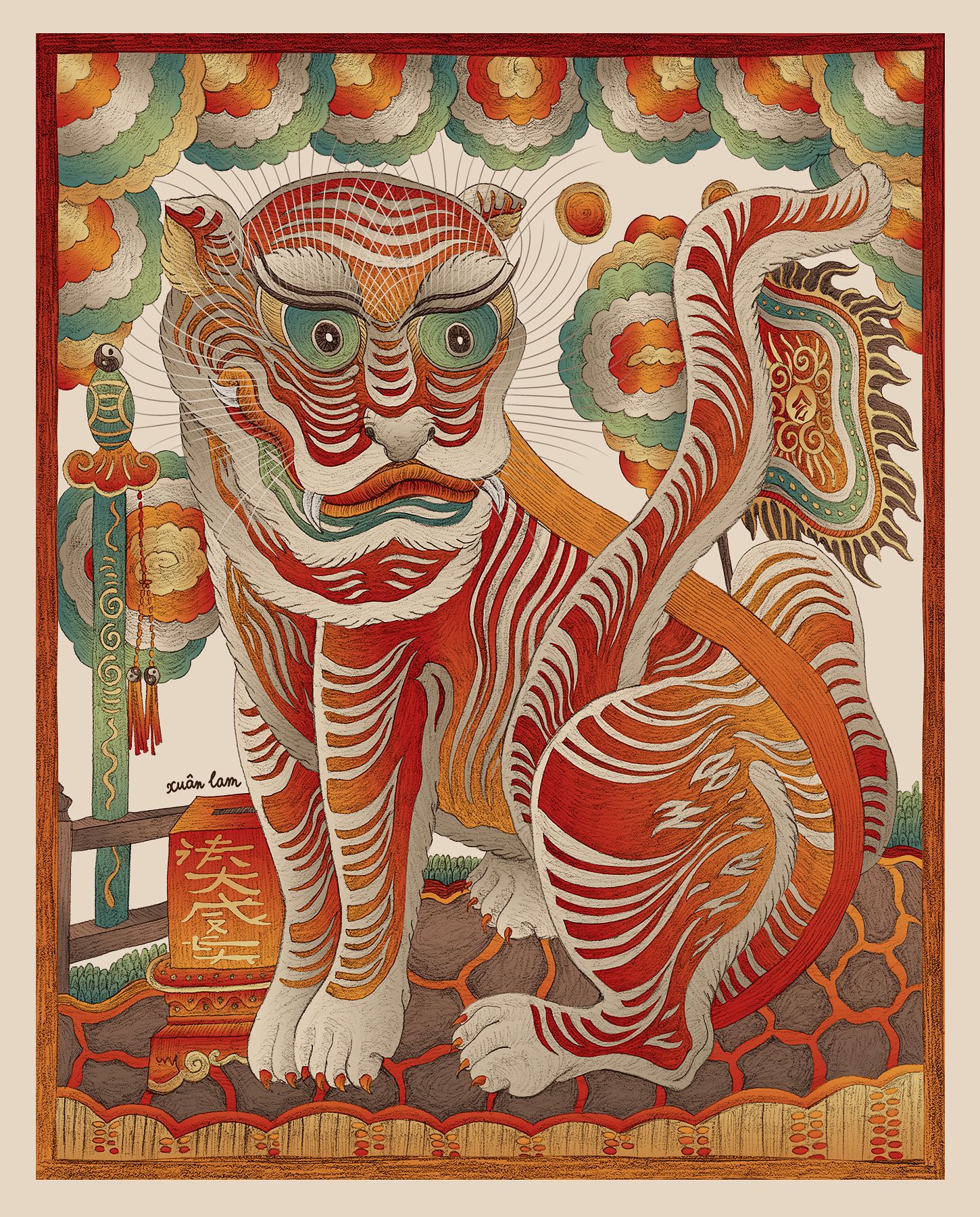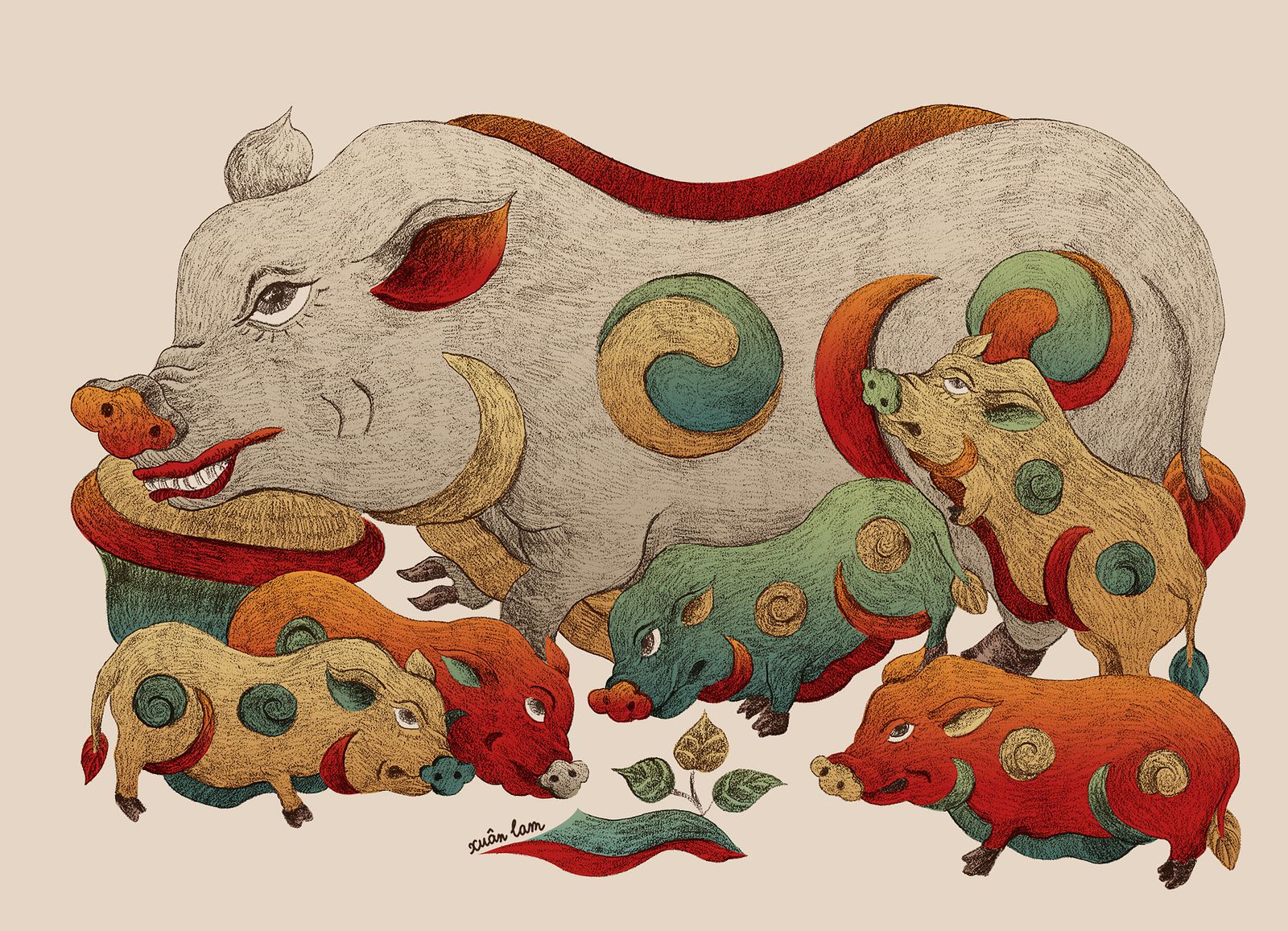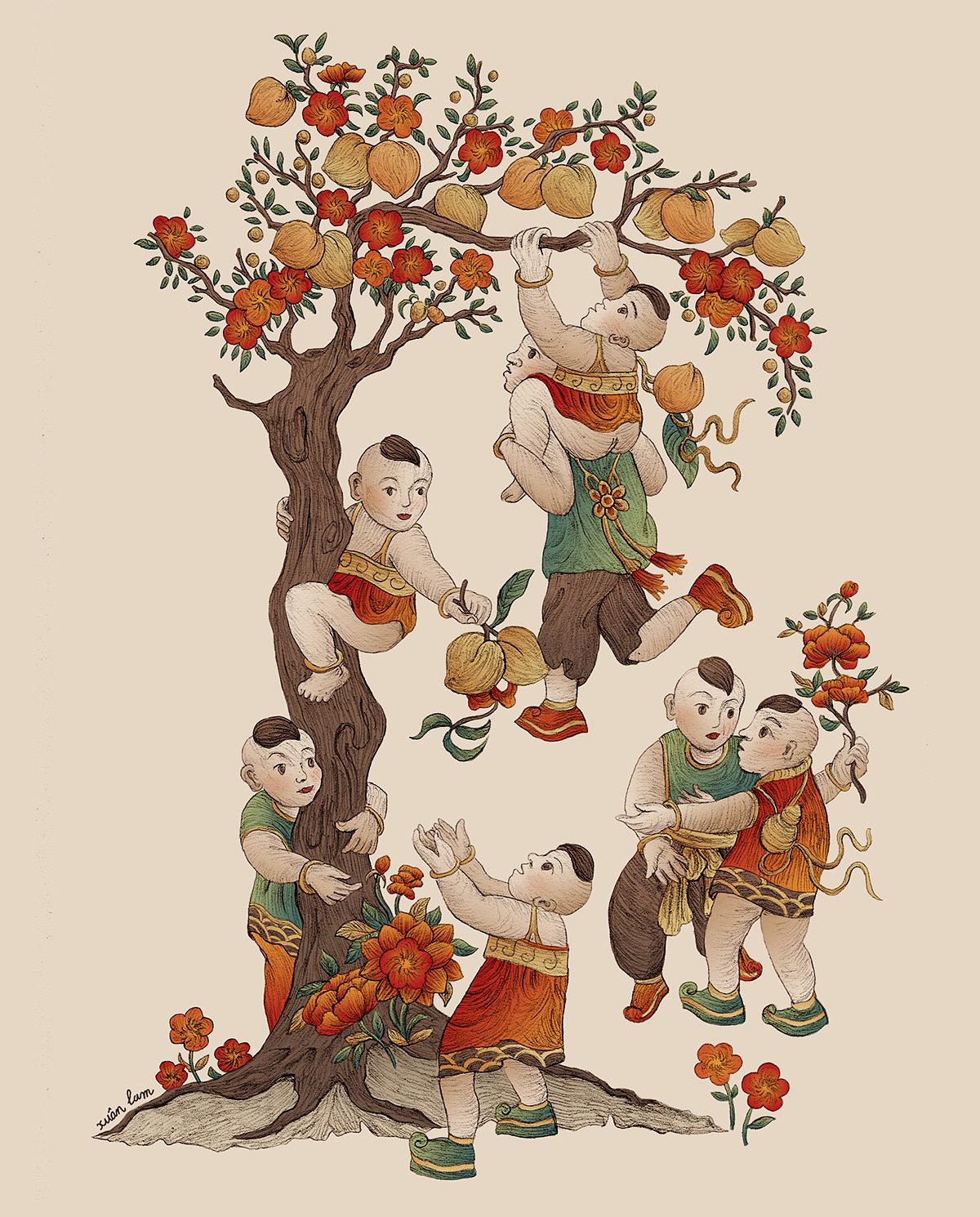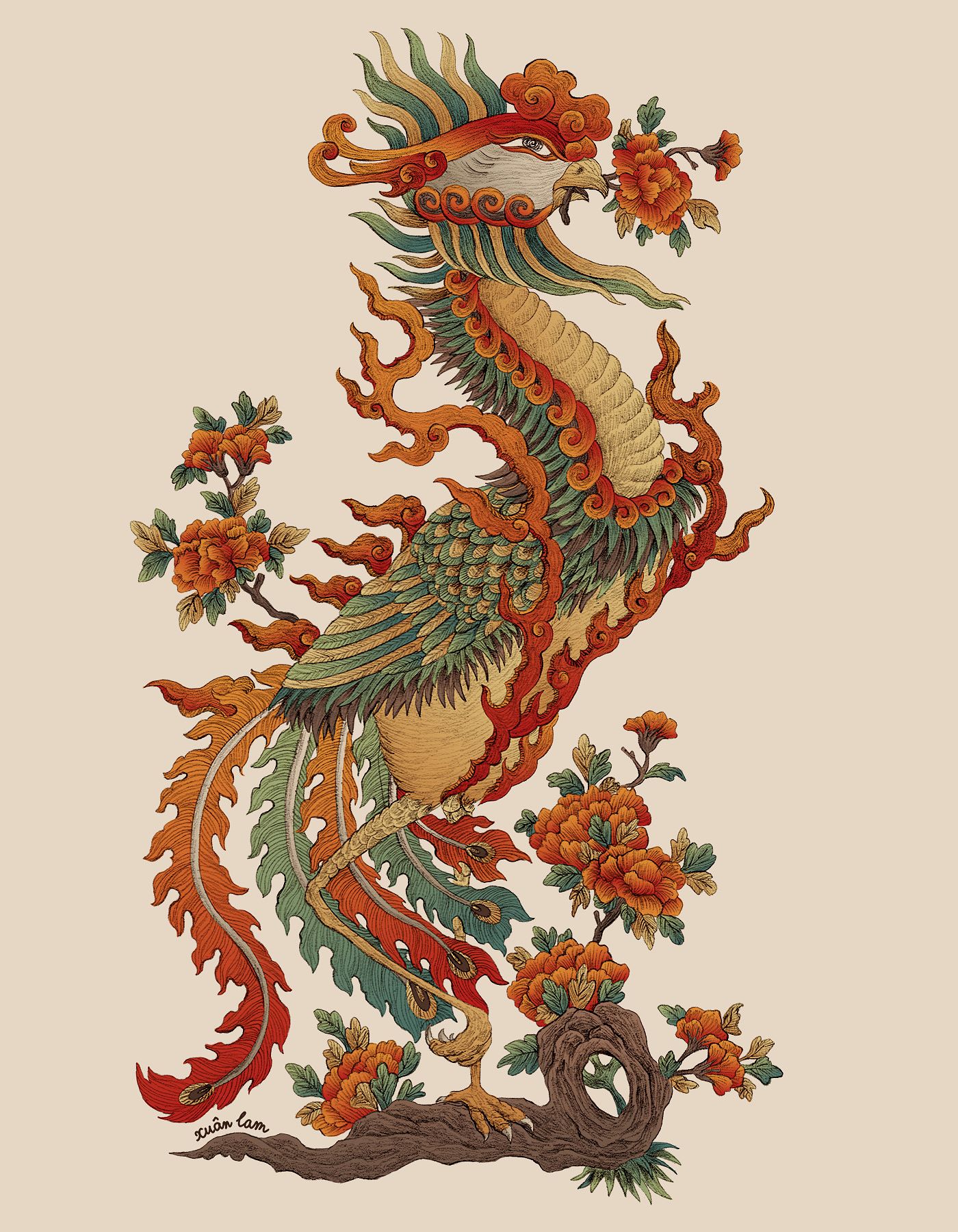 ---

Related Articles:
---