The artificial bamboo hats by Gucci closely resemble those traditionally worn by Vietnamese in the rice fields. The only difference is that the Vietnamese version costs only a few thousand dong.
The Italian high-fashion brand recently put up for sale on their website what they are simply calling "wide brim hat" (pictured on the left) after it debuted on the Cruise 2019 runway. People in Vietnam quickly made comparisons between it and local renditions mũ nan or nón rơm, Vietnamese hats that are made from straw and commonly worn by farmers in the countryside during harvest season.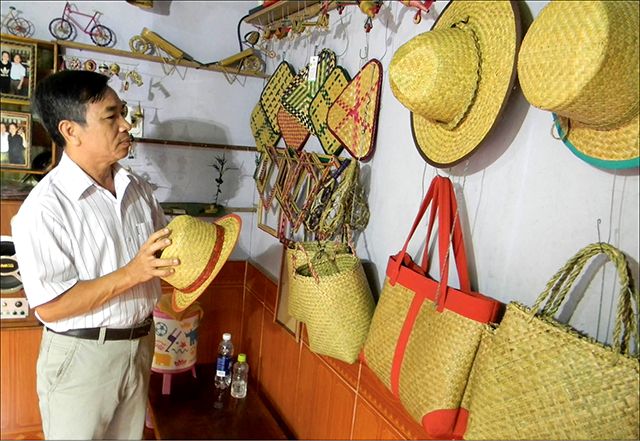 At the time of writing, Gucci is asking US$450 (VND10 million) for its "wide brim hat"; meanwhile, beach straw hats sell for US$0.43-0.86 (VND10,000-20,000) a piece at all coastal areas in Vietnam. While Vietnam's straw hats are made from actual organic materials, Gucci's hats are crafted from "braided straw-like fabric," whatever that is.
One internet commenter wryly wondered if the made-in-Italy hats will produce royalties for Vietnam while noting that the nation must truly be ahead of the fashion curve if the west is just now taking notice of the style.
VietnamNet noted that this isn't Gucci's first instance of slapping an absurd price tag on a piece similar to humble items from Vietnam. They previously offered plastic strap sandals, much like those seen on feet and in markets across the country, for VND11 million. There is no word as to whether they will soon introduce VND20 million traffic face masks.
[Top photo via VietnamNet]
---

Related Articles:
---