Apsaras are supernatural female beings who appear in many works of ancient arts in South Asian and Southeast Asian countries.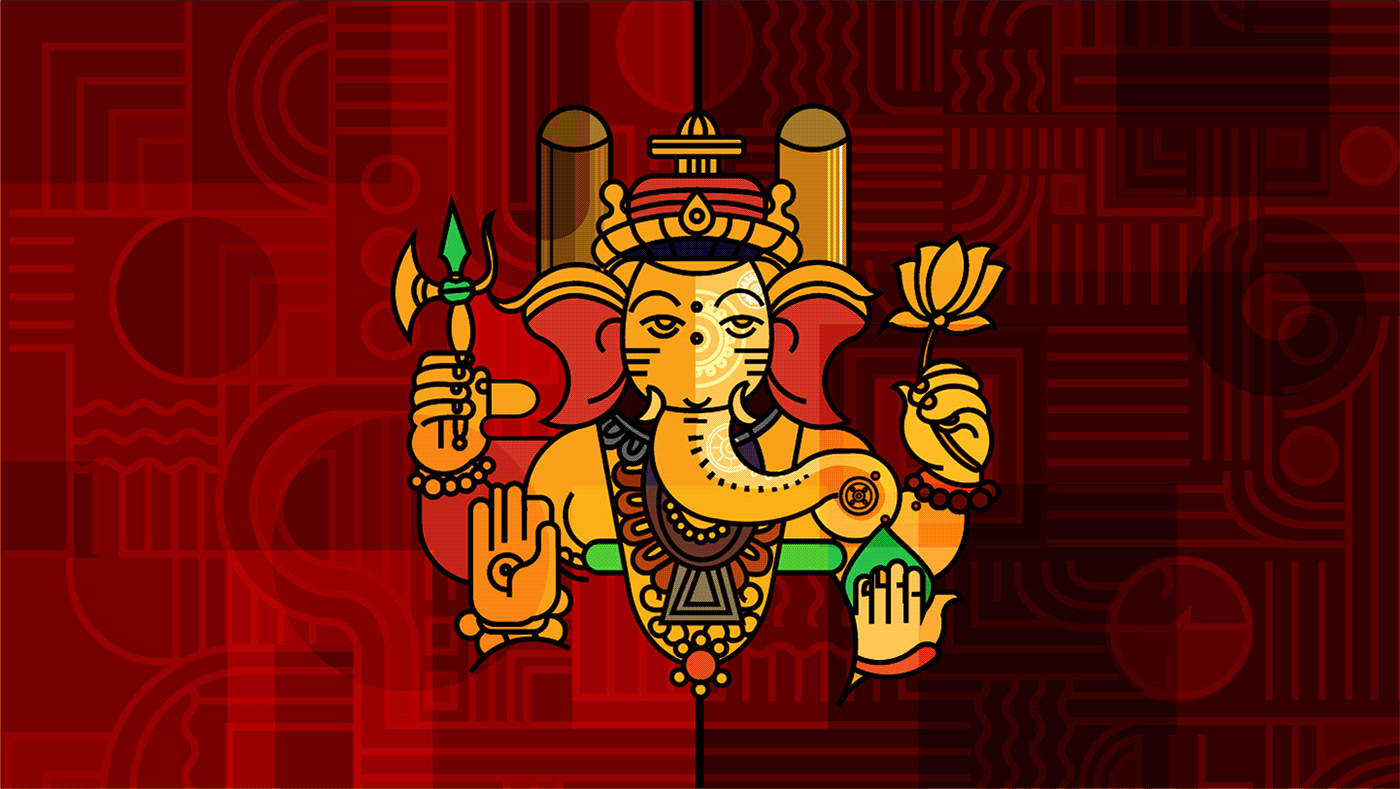 There is a plethora of myths surrounding the Apsaras in Indian mythology, which makes the narratives behind their origins and purposes ambiguous. Apsaras are commonly believed to be beautiful and seductive female spirits who are skillful in "64 ways to please the senses."
In many Champa based-reliefs and sandstone sculptures, the Apsaras are often depicted dancing. Apsara dance is also an important performance in festivals and cultural gatherings of the Cham community in central Vietnam.
Created by Behance users Jue ' Ju, Sunny N and Huong Giang Nguyen, project "APSARA . CHAMPA" takes inspiration from Apsaras in ancient mythologies and Cham culture in Vietnam to create eye-catching motifs and designs that can be replicated on a variety of print mediums.
Take a look at the project below: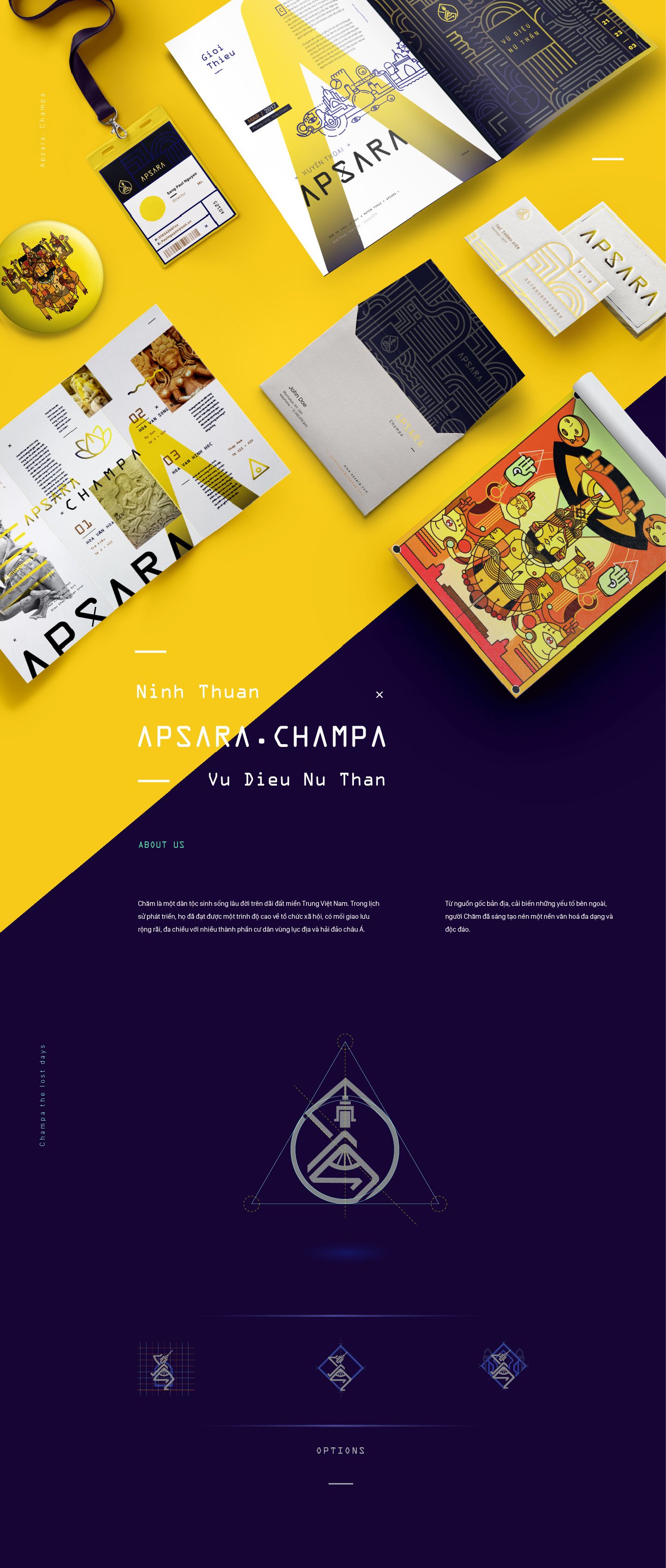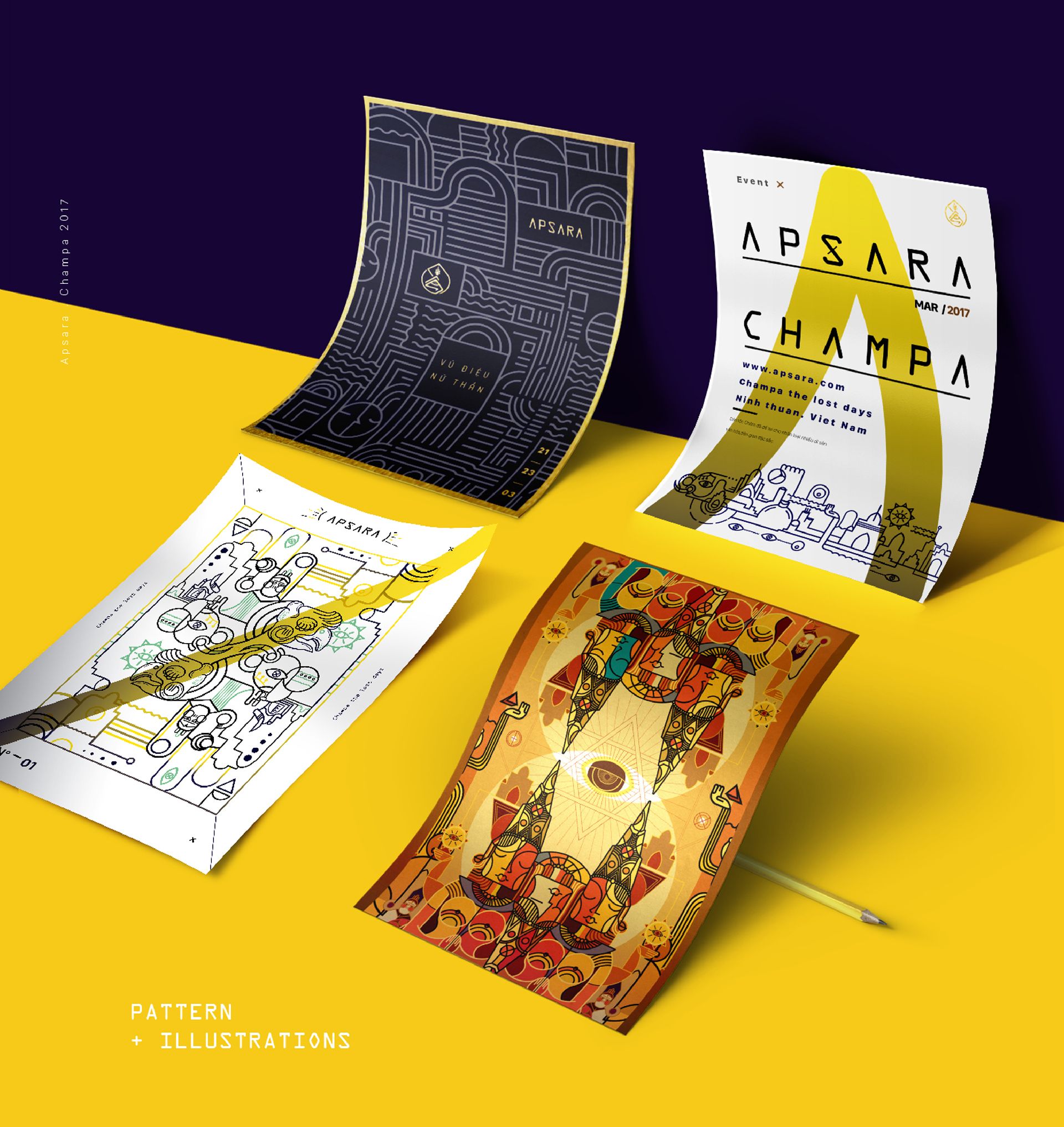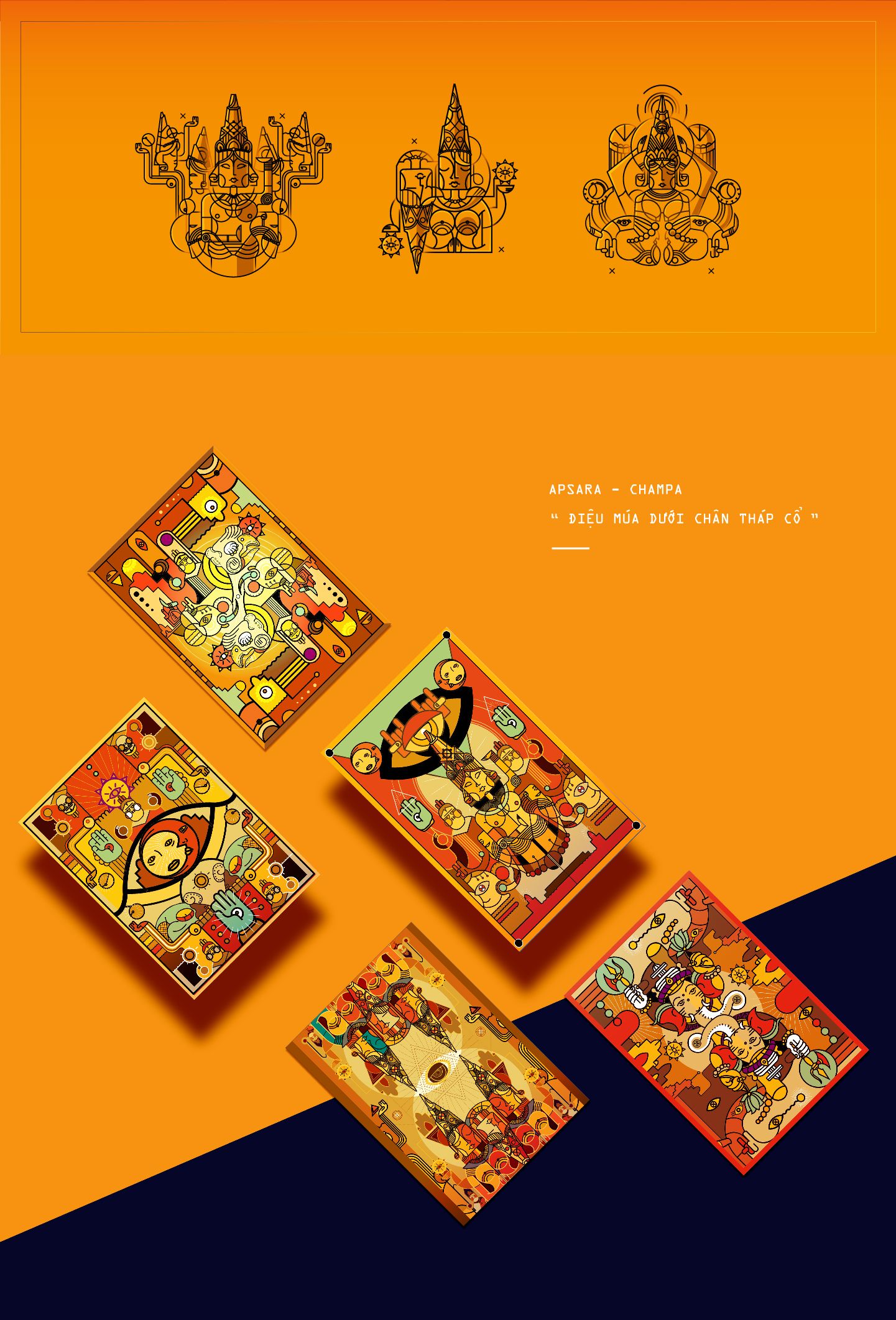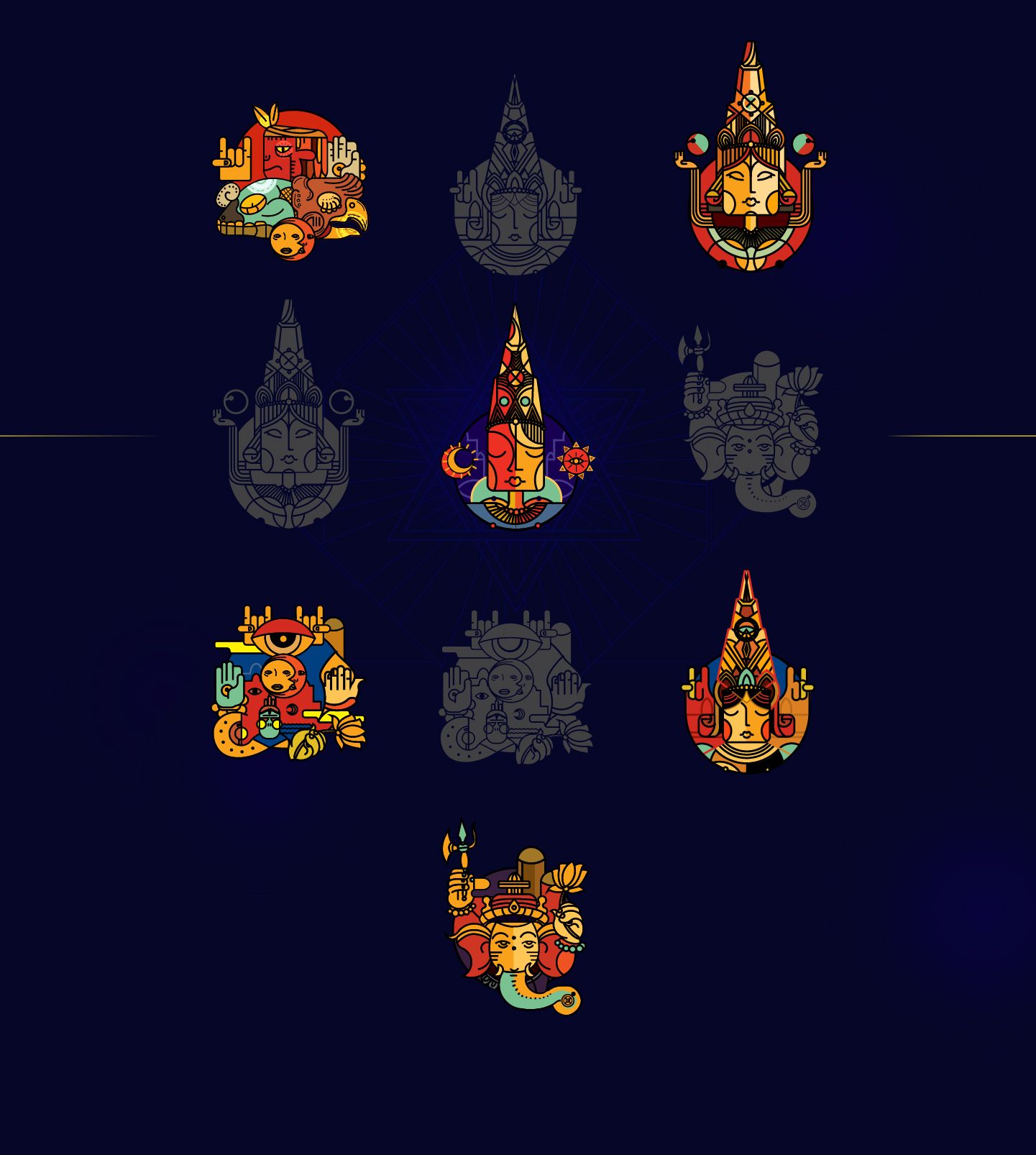 [Graphics via Behance project APSARA . CHAMPA]
---

Related Articles:
---