My mother is Vietnamese and my father is American, yet I've always felt as though I was a tea bag submerged solely in American water. I was born and raised in Minnesota, I speak only English, and I know very little about Vietnamese culture. Even with such little knowledge, I have always had a strong curiosity to learn about my mother's home country and background.
At the age of 11, I taught myself how to count to 10 in Vietnamese by watching online videos. There would always be a Vietnamese movie playing on our TV at home, or a Vietnamese CD playing in my mother's car. In college, I made spring rolls and constantly went to the Vietnamese restaurant down the street for a taste of the cuisine. Most of my exposure to Vietnamese culture, however, was through weekly visits to a neighborhood in Minneapolis called Eat Street that featured dozens of Vietnamese grocery stores, restaurants and clothing shops.
Whenever I got the chance, I pumped my mother for answers about the family that I never met and the childhood that she had in Saigon. What I learned is that she has eight brothers and two sisters, and that her parents pulled her out of school when she was in third grade to help with the family farm. She left Vietnam at the age of 20 and migrated to America with the hopes of making money to send back to her family.
I've seen dozens of pictures of my grandparents, aunts, uncles and cousins throughout my life, and with every glance the same thought occurred to me: they are all strangers. A quarter-century of my life had been spent not knowing my roots, which is why I took it upon myself to voyage to Vietnam in February 2019 to discover them myself.
For the past seven years, I have been Facebook friends with a cousin of mine in Vietnam named Thanh who speaks conversational English. Although we had never met in person, we touched base about once a year on Facebook. When I made the decision to travel to Vietnam for the first time, I messaged him asking if he would like to meet. He responded saying that he would love to meet me and introduce me to our family. So, the decision was made: I would go to Vietnam, meet my family and discover my roots.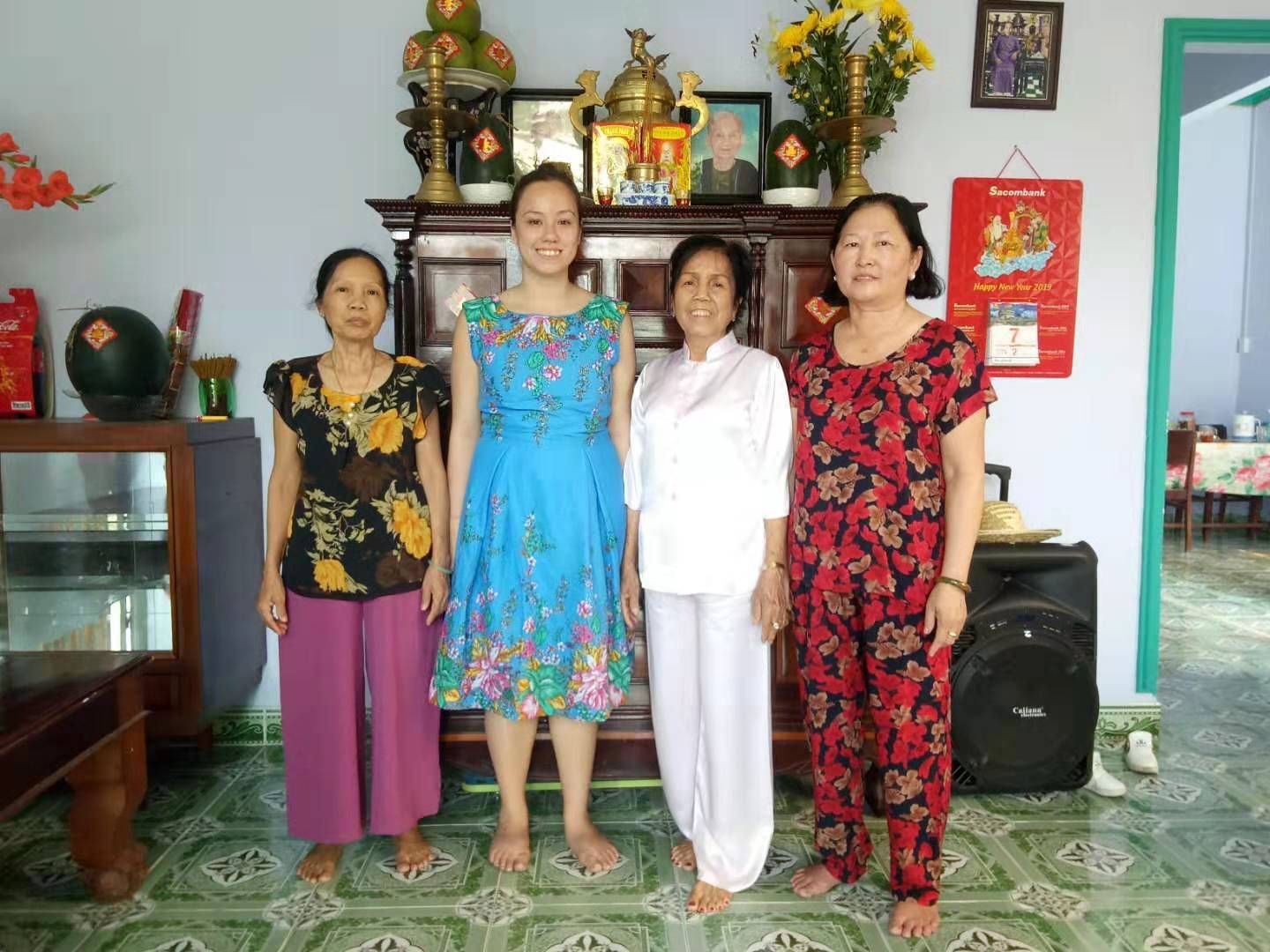 Arriving in Vietnam
"Are you here?" This was the first message I saw from Thanh as I exited my plane in Saigon. "We are having a party and are waiting for you." All of this confused me since it was 3am, and the last time I had spoken with Thanh was about a week ago. I had planned on heading to my hotel once I arrived, but instead I hailed a cab and was on my way to meet Thanh and whoever else this "we" consisted of.
The taxi driver took me to Thanh's house, where he and about a half-dozen other people were sitting at a picnic table across the street. I definitely had the American mentality because when I pictured this "party" I imagined a crowded house with loud music and drinking. What it actually consisted of was a few bottles of beer and small Vietnamese dishes like bì heo and chả lụa.
Thanh spoke basic English and introduced me to the group of people at the table, of which only one other person could speak a little English. Needless to say, it was awkward, since I couldn't speak to the guests and they couldn't speak to me. All of this awkwardness faded away, however, the moment Thanh pointed to the woman walking out of his house.
"That's your aunt," he said. As she seated herself at the table across from me, I couldn't help but stare at her. I was in awe of how similar she looked to my own mom. Her face, her voice, her laugh. It was like meeting my mom in a parallel universe. Although I couldn't converse with her, I hoped that she could see the genuine happiness I felt to meet her.
The following day, Thanh had plans with his wife's family, so I explored the area around Ben Thanh Market. It was February 5, a special day since it was my first in Vietnam, but also because it was Tet. The neighborhood around Ben Thanh was an explosion of colors, smells and lively music. The streets were crowded with people, motorbikes and cars.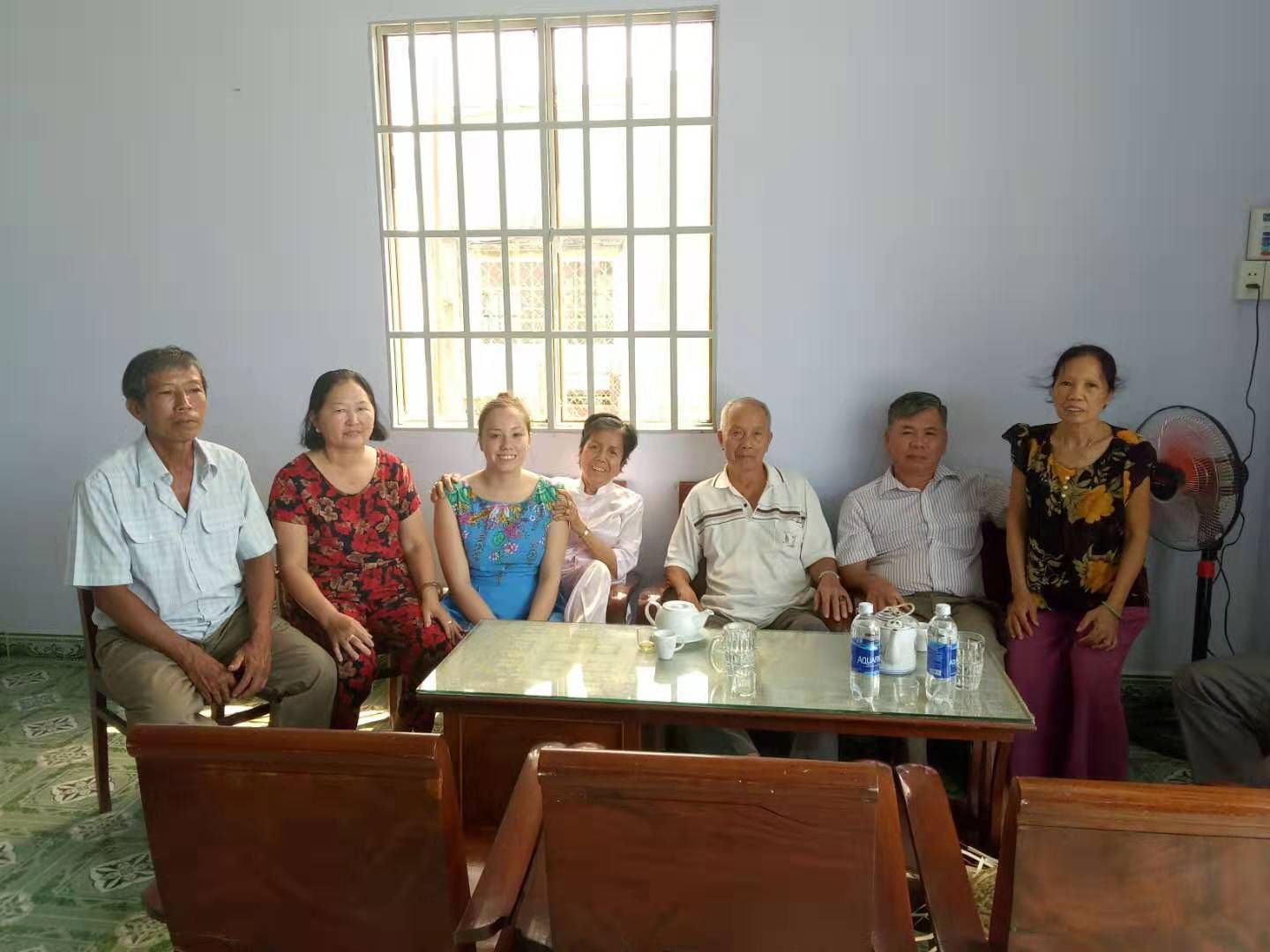 In the evening, Thanh and his wife picked up me and my boyfriend at our hotel on their motorbikes and brought us to a phở restaurant. Before we even stepped inside, the smell of steaming phở filled my nostrils. The four of us put in our orders and waited for them to arrive. This was the second intimate moment we had with my cousin, and it was once again an awkward silence. The problem wasn't that we couldn't find things to talk about, because I am a chatterbox who can start a conversation about almost anything. The struggle was trying to hold a conversation when neither couple could speak each other's language fluently.
Following dinner, we went to Cafe Country House, a coffee shop Go Vap District. Hands down, this was the largest coffee shop I've ever stepped foot in. With places to sit outside, inside, upstairs and downstairs, you could easily mistake it for a small mall. The exterior of the coffee shop and the surrounding trees were decorated with various colored Christmas lights and wreaths, as well as hearts and roses.
People that go to Cafe Country House don't go there for the coffee, however: they go for the tacky, outrageous sights. I learned this because our coffee took almost two hours to arrive, and the sights were baffling. We didn't find it burdensome, however, since our conversation took an interesting turn. After about 30 minutes of struggling to converse in English, my cousin suggested that we use Google Translate on our phones. Within minutes of using this handy app, we were able to strike up chats about work, business and relationships, while also telling each other jokes. It was a moment that I will forever be grateful to Google for.
With the help of that app and the ice now broken, we walked around the coffee shop and gawked at the outrageous decorations. We took turns taking pictures of each other and told silly jokes. It was crazy, but I felt as though Thanh and I really were cousins with the way we were laughing and hanging out. I wish that we could have grown up together and gotten to know each other over the years, but I was grateful anyway since it's always better late than never.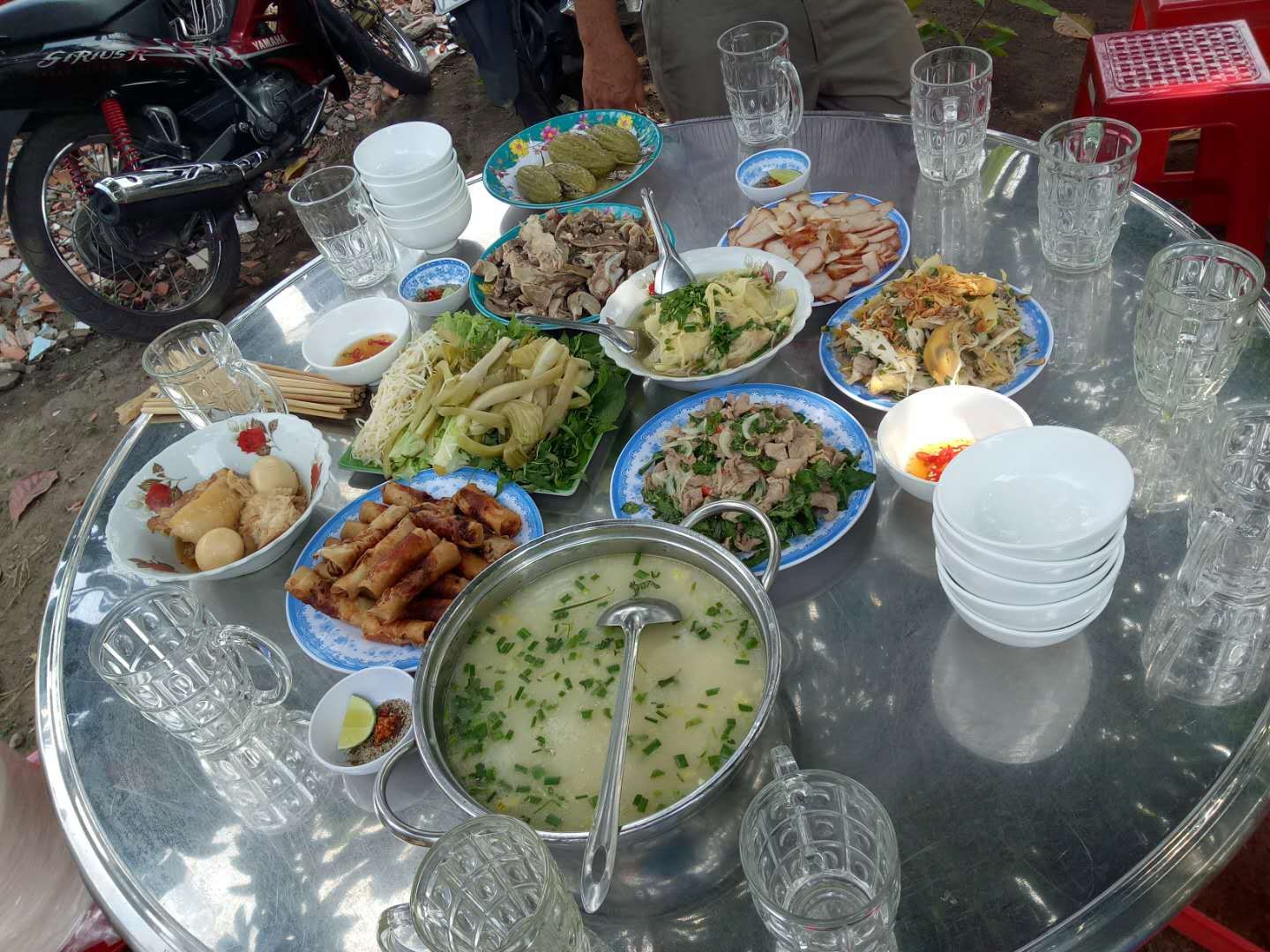 The following day, I took a taxi to Cu Chi along with my boyfriend, Thanh, his wife, and his parents. In the car, Thanh taught me how to say aunt and uncle in Vietnamese and told me about the different family members that I was going to meet. He explained that we would also go to visit the graves of my mom's father and mother, the grandparents I never got to meet.
The first house I stepped into once we arrived was one of my uncles', and it was where my other aunt was waiting for me. When she saw me her eyes lit up and a smile filled her face. She pointed to her eyes, nose and mouth and said something in Vietnamese. Although I couldn't understand the language, I already knew that she was telling me that I have the same eyes, nose and mouth as my mother.
After meeting my aunt, Thanh took me to the graves where my grandparents were buried. Each featured a picture that resembled pictures my mother had shown me before. The dates on the stones also confirmed what I already knew, they had both died at the age of 86, my grandmother just outliving my grandfather. I lit incense and bowed three times in front of each of their graves to show my respect. It took 25 years, but I had finally met them.
The evening was a whirlwind of events: going to the homes of different aunts and uncles and meeting many new faces. At each house, I met more family members and tried more delicious food that they had worked hard to make beforehand, including phở, gỏi cuốn and thịt kho. I felt as though I had died and gone to a heaven where all my favorite Vietnamese dishes were waiting for me.
As fast as the day had started, it ended. It had felt surreal, almost dreamlike. I couldn't believe that this beautiful and enormous family was mine. Yet, something in my heart confirmed that it was. I left Cu Chi feeling as though I finally found a part of myself that had always been missing. I met the people in the pictures I had seen as a little girl, and I learned about my roots on that special day.
On my final day in Saigon, I felt heartbroken. In the short amount of time I had spent with my family, I had grown to know and love them. During the taxi ride to the airport from Thanh's house, I cried bittersweet tears of goodbye. One phrase that he had taught me during the trip that really stuck with me was "Hẹn gặp lại," or "see you later." This is what I told my family members as I said goodbye because deep down I knew I'd be back very soon.
---

Related Articles:
---