Details

Published on Friday, 09 May 2014 09:40
Written by Brian Letwin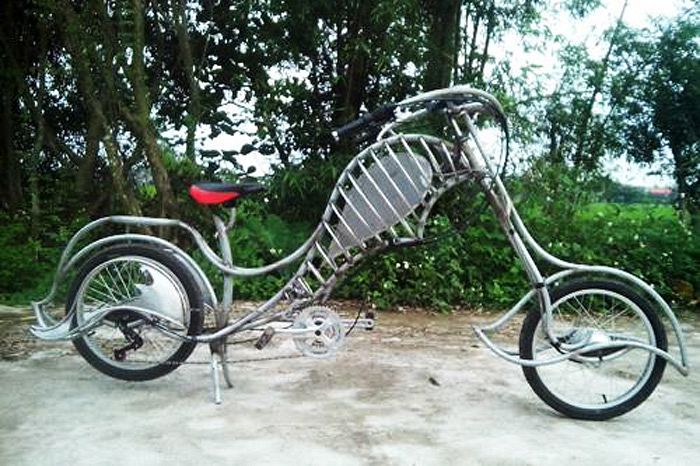 Looking to step up your bicycle game? Two mechanics in Nam Dinh Province have made their own electric chopper bicycle and the final product could only be described as baller.
While I'd ride one of these in a heartbeat, I feel like I'd look way too much like the guy at the end of this video.
[Vietweek]