Listed in UK travel guidebook Rough Guides as one of the most haunted places in the world, District 1's Tao Dan Park is said to the home of young man's ghost.
The 10 hectare park is characterized by verdant gardens, shaded by tall trees and health-conscious Saigonese looking for a place to exercise and get away from the maddening traffic.
But rumor has it that lurking in the park's shadowy corners floats the ghost of a young man, seemingly looking for someone.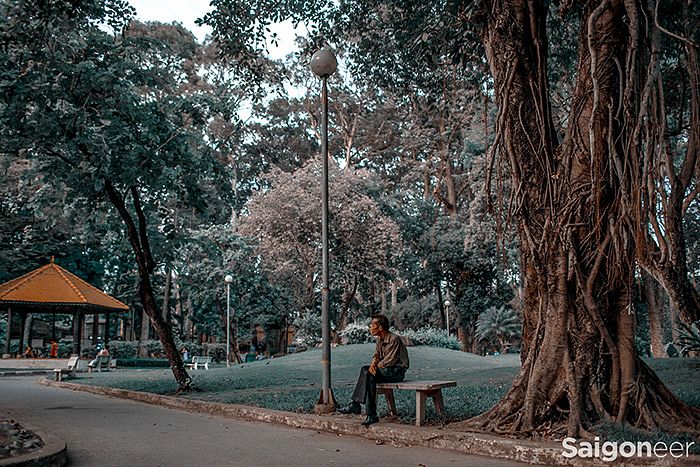 As the story goes, over 10 years ago, this man was enjoying some "privacy" with his girlfriend in this park when the young couple attacked. The young man was murdered and the girl was viciously assaulted.
However, Tao Dan Park managers have stated that there was absolutely no such murder.
---
Related Articles:
- Saigon Urban Legends: The Ghost of the Fine Arts Museum
- Saigon Urban Legends: Spirits, Curses and Sunken Ships at Thuan Kieu Plaza
---
An article in Cong An Newspaper reported that the only official murder in the park took place in July, 1989 when a young man named Tuan was killed and robbed of his motorbike.
Tuan had asked his friend Hung to look for people who would like to buy his red Yamaha. Hung asked his friend, Thien if he would want to buy it but Thien instead suggested that they kill Tuan and just take the motorbike.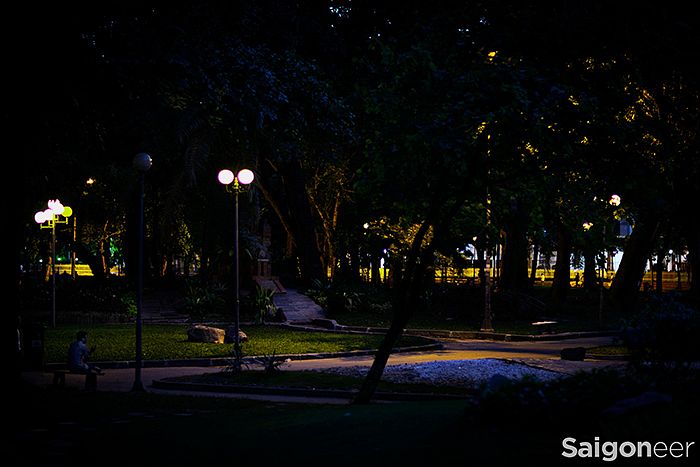 Hung agreed to the vicious scheme and told Tuan to meet him the park. Tuan was strangled to death by the rancorous duo and a local found his corpse the next morning.
While the police were investigating the case, Tuan's sister saw her brother's motorbike being driven by someone else. She shouted and the driver was stopped by passers-by. He turned out to be Hung. His murderous accomplice, Thien, was arrested soon afterwards.
Despite these stories, locals claim that they rarely witness strange happenings in the park and think that they only exist to attract tourists.