Blogger, Adam Young, recently took a walk through Saigon's Binh Hung Hoa cemetery, once known as a hotbed for crime. Instead of forgoing his exploration due to this reputation, he grabbed his camera and a group of friends, to join him. Safety in numbers, right?
With over 70,000 graves across 60 hectares, Adam found himself in a graveyard "which is truly a city for the dead."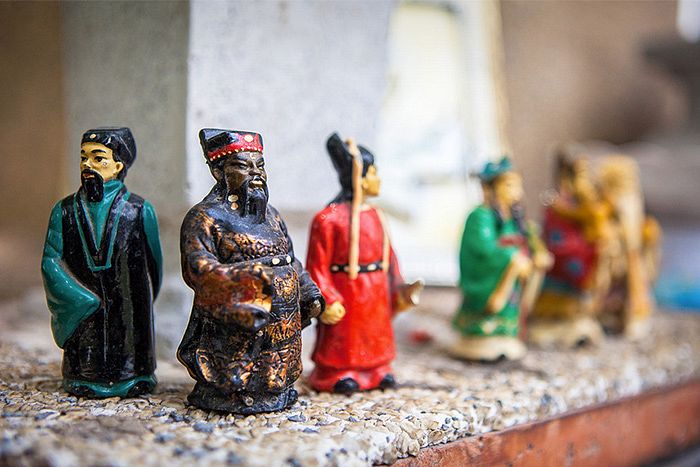 Though the area is slated for redevelopment, investors have been hard to come by, allowing some of the cemetery workers to build their home on its grounds.
When the rest of his group opted to leave around lunchtime, Adam kept on, intrigued by what he might find deeper into the necropolis.
To his surprise, rather than running into ghosts and ghouls, he came across a group of men, leisurely playing cards. While snapping some photos, one of the men even asked to see the camera to take a peak at other player's hands.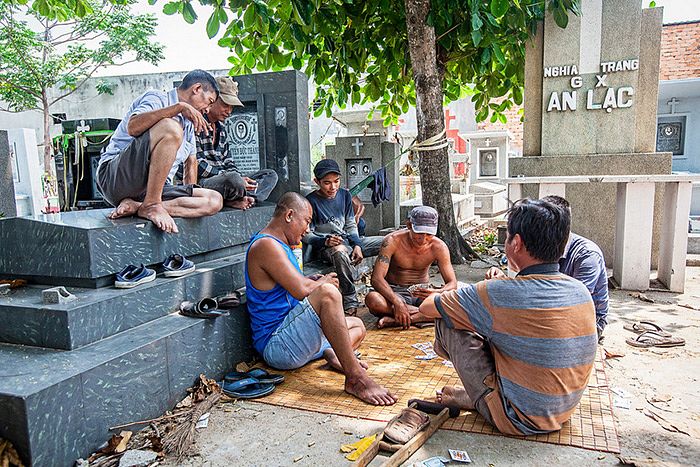 His next few discoveries were unexpected albeit fairly pedestrian - a guy grazing his cows, men playing chess in the skeleton of an unfinished temple.
But as he headed back to his motorbike, he stumbled upon an unburied, half-burned coffin lying in a huge crater.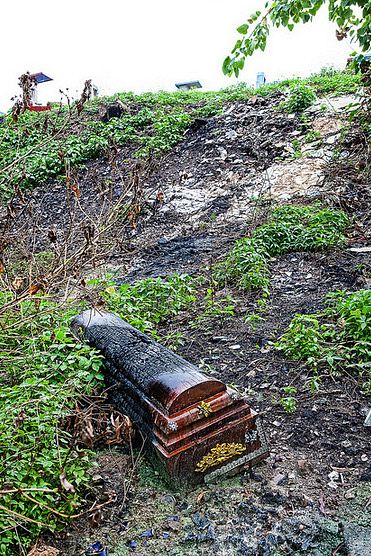 Being a curious person and one who is seemingly unafraid of the spirits that may reside in a burned coffin, he descended down the crater to get a closer look.
Unable to see anything or even detect where the lid would open, he returned to his motorbike as rain began to fall on his camera.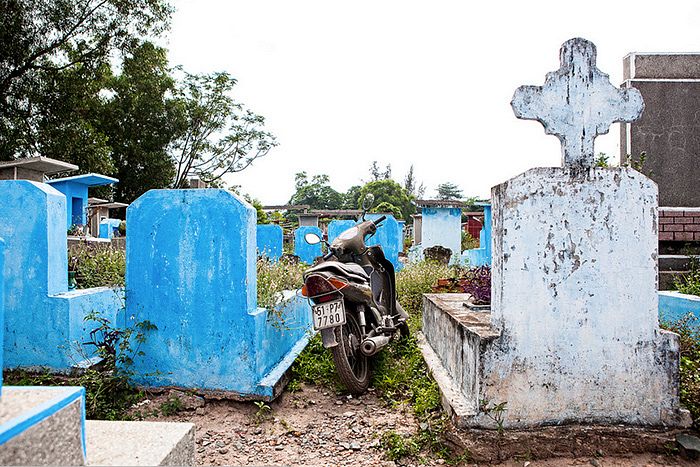 Head over to Adam's blog to read more about his adventures in Vietnam, photography advice and culinary experiences.