At the intersection between Hang Bong and Phung Hung streets, there is a bakery whose lavender armchairs look as if they are made from giant ladyfingers. It's called Baked by Julie and, since opening last August, has constantly appeared on Instagram thanks to its predominantly pink palette, which is featured on its velour, mitten-shaped armchairs, ceramic teapots and garlanded entrance.
The establishment is emblematic of a new form of pastel-toned minimalism that's slowly creeping into contemporary Hanoi. With many Vietnamese obsessed with appearances, this shift forms part of millennials' increasingly image-focused lifestyle choices. With a rising emphasis on good food and good looks, such trends are also proliferating as a result of Vietnam's rapidly improving market economy.
Julie's six-fingered seats were themselves previously featured in fashion mogul Jason Wu's banquet at a Shanghai hotel and were originally designed four years ago by India Mahdavi for London's Sketch Gallery, a now-famous restaurant. In an article for The New Yorker, Lauren Collins described them as "dusty pink, bubble-gum pink, baby pink," while also pointing out that a Reddit user claimed to visit the Sketch Gallery was akin to "getting drunk inside a vagina." What's more, it is reportedly "the most Instagrammed restaurant" in the English capital. And in the age of social media, such tastes for minimalist design are continuing to transcend national boundaries and becoming ubiquitous around the globe.
Indeed, the "current pink revival," of which Collins credits Mahdavi as having created, is particularly manifested in Hanoi. Pink, in all its shades, appears in designer clothing stores such as DECAO and dessert spot Henrietta, which opened on Tay Son Street last December.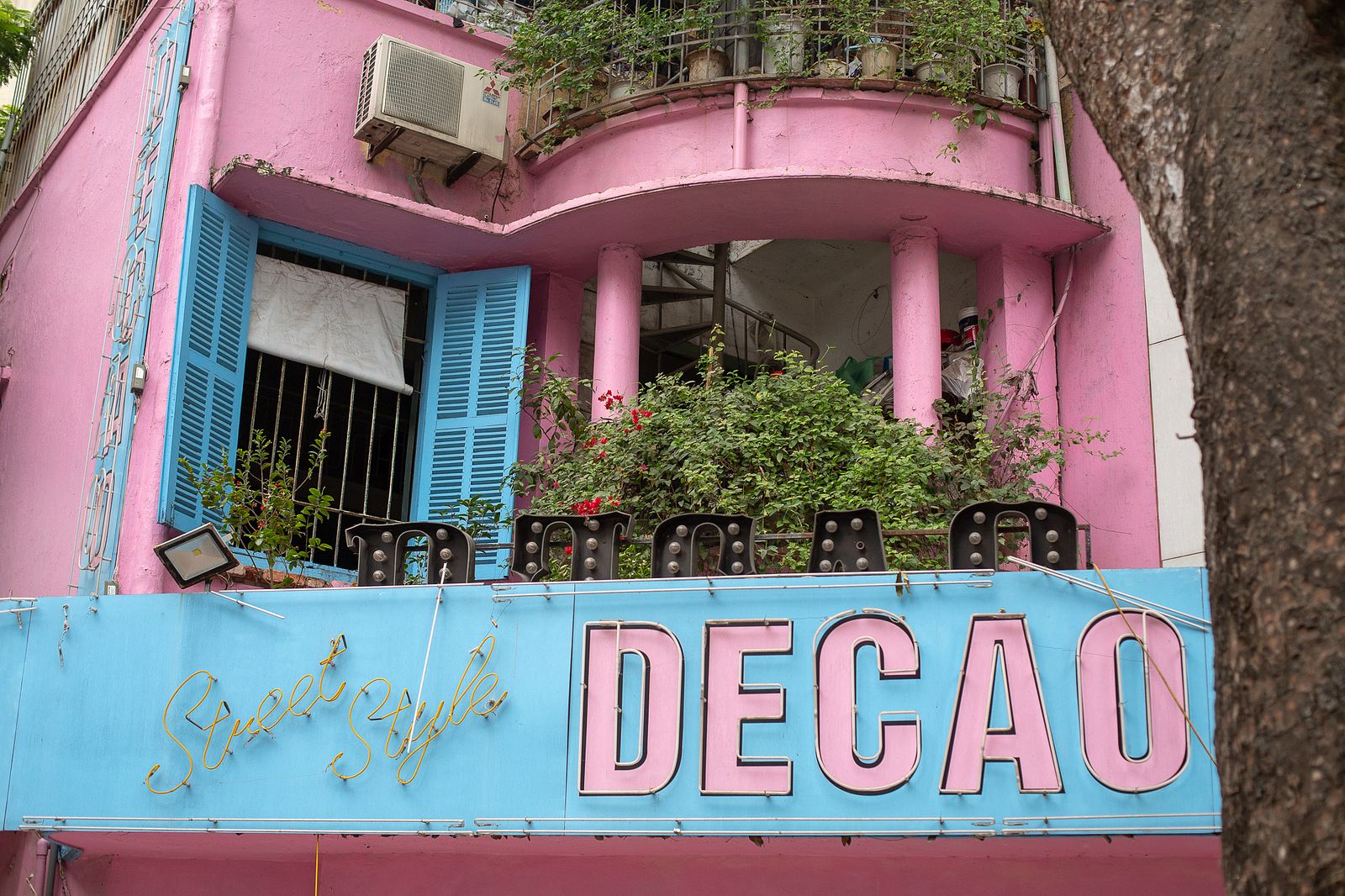 Minimalism's infiltration into the city, however, is visible not just in pink, but also in white. The color exploded onto the scene following the success of restaurant chain The KAfe, founded in 2013 by entrepreneur Dao Chi Anh — a leading figure in providing somewhat-affordable, student-friendly Asian-European cuisine. Growing competition and debt issues caused the eateries to close, yet Anh has since moved on to establish teahouse franchise Yu Tang. Its bone-colored walls and beige wooden furniture are the embodiment of minimalism, albeit tinted with a rustic, oriental charm.
In fact, both Yu Tang's artisanal white and The KAfe's metal-laden, industrial white exemplify its versatility and pervasiveness. Well-known examples include Gong Cha, C'est Si Bon, Sharetea and Yi Fang, while one newer addition is Artemis, a pastry shop which opened on Ngo Quyen on New Year's Day. The color is pushing deeper into the Vietnamese way of life via minimalist decor, and currently retains its edge over pink. Vietnamese men remain wary of pink, yet white is, by and large, for everyone.
One Western definition of minimalism as an art term suggests the concept "derives its name from the minimum of operating means." Hanoi, following Doi Moi and the 1995 US-Vietnam normalization of relations which influenced millennial cultures and American appearances, has only taken up this visual style recently, and primarily through color. Minimalism manifests itself in bold, essentialist, two- or three-colored spaces. The geometric, industrial appearance of The KAfe and subsequent copycats featuring rectangular metal surrounded by white walls and ceilings communicate Western minimalism in Vietnam.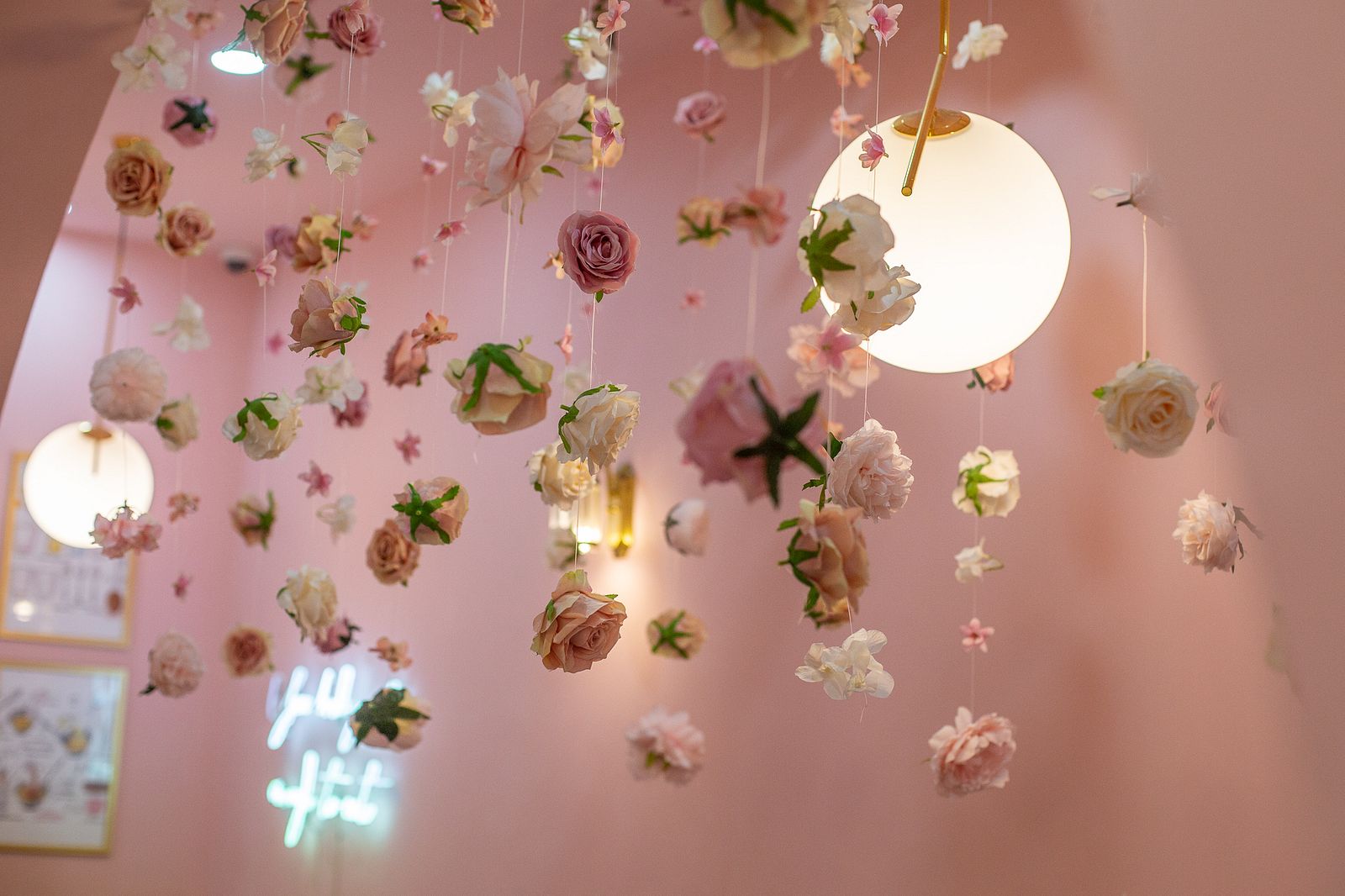 Yu Tang's artisanal appearance, on the other hand, suggests that minimalism in Vietnam is also influenced by Eastern aesthetics. According to Australian art curator Russell Storer, Eastern minimalism is understood as a way of life, rather than an art style. In Vietnam, it is commonly associated with the Japanese tradition of stripping down to essentials, yet minimalism, as an indicator of Asian practices, also develops in other ways.
As sociologist Chua Beng Huat argues, since the 1980s, both Japan and Korea have utilized visual aspects of American culture and its "liberal" consumption to create their own popular cultural industries. As the 'Korean Wave' sweeps across the globe, uncluttered cafes with dreamy designs of white clouds or pink pillows are often characterized as hàn xẻng, a term that means "Korean-looking." Minimalism in Vietnam now has its own growing identity and audience; captured on smartphones by the hands of media-savvy adolescents, minimalist spaces are no longer definitively Western or Eastern.
"Young Vietnamese started to pay attention to minimalism during 2012–2013, partly due to easy access to social media platforms, such as Instagram, Pinterest, and YouTube," blogger Le Trung Kien tells Urbanist Hanoi.
Around that same time, Kien began his photography career in the studio of KitchenArt, a catering equipment shop Dao Chi Anh opened before The KAfe. Today, he is best known for his Instagram account, where his photos of culinary splendor set against decadent backdrops have earned him over 100,000 followers. His famous vertically shot photos capturing everything that could appear on a dinner table — food, drinks, phones, wallets, laptops, urban life — remind one of Mahdavi's thoughts on millennials' conception of space: "Young kids, they pile everything on the floor… nothing is hidden anymore."
The internet has also enabled the spread of minimalist design concepts across the country while helping to transform Vietnamese gastronomy. Review sites such as Foody, Lozi and social media have all been key. Ngo Phuong Thuy, a Hanoian college student, runs the Instagram account @coffeeholiicc where she reviews cafés. She created it in June 2016 to initially keep photos of café decor, drinks and pastries merely to ensure she'd never forget them.
"People eventually paid attention to my posts, so I felt more responsible for them," Thuy says. While editing her images, she stays true to the café's original color schemes. Her posts, which are also reminiscent of Kien's photos, contain plenty of white and pink, and highlight places such as Artemis and Baked by Julie. Yet Thuy suggests that minimalism, while rife, is not the only style on-trend at the moment. Vintage design, she says, "always has a spot in Hanoi, especially those utilizing [warm colors] to fend off the winter cold."
Yet design in Hanoi, much like the city's architecture, continues to draw inspiration from myriad sources. Dang Van Trang started one of Hanoi's first food blogs on Instagram at the end of 2015. Her photos represent not minimalism but excess: collages of colors colliding into one another, which result in a mesmerizing, sumptuous mess. And she's amassed no fewer than 86,000 followers to date.
So messiness remains while minimalism marches into the capital. In the age of social media and society's snowballing obsession with appearances, countless sources of inspiration ensure that Vietnamese spaces — not only cafés and restaurants but art museums too — are progressively minimalist yet typically varied and distinctly Hanoian. Business owners, meanwhile, reap the profits from youngsters with phones in hand, ready to snap and eager to share.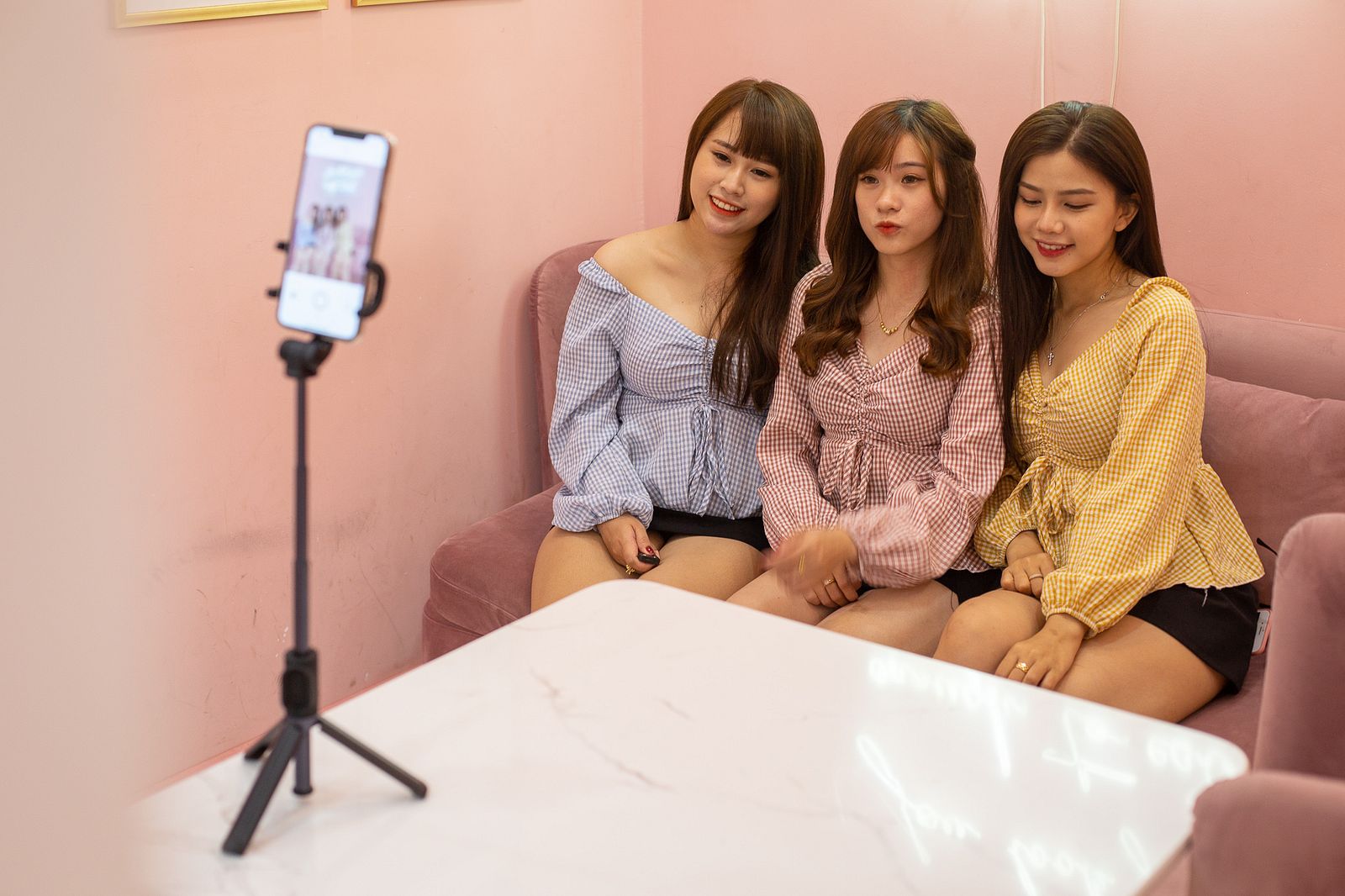 "Vietnamese millennials are only getting more creative in applying minimalism into their designs," Kien says. After passing his 100,000-follower milestone, he's now looking forward to taking things more slowly and focusing on finding meaningful experiences.
For Trang, however, young people's digital addiction to aesthetically pleasing palettes is simple to explain. "People want to see beautiful images of things in their lives," she says, "for they are signs that life itself is getting better."