It's sweater weather in District 7's Him Lam New Urban Area.
The Saigon Polar Expo has set up shop south of the downtown area for visitors young and old to experience snow, reports VietnamNet. The venue, which opened on April 14 and will remain in operation until February 28, 2017, affords residents of the sweltering southern hub the opportunity to walk in a winter wonderland complete with countless ice sculptures, 11 rustic winter scenes and a host of visual effects.
It's a chilly -5 degrees Celsius inside the 1,600-square-meter facility, where you can build a snowman, slip down an ice slide, have a snowball fight or grab a drink at the Polar Expo's ice bar. According to Zing, the facility even supplies you with complimentary winter coats to wear while exploring.
The Polar Expo came into being thanks to Saigon Food Trading and Service JSC, who invested a cool VND50 billion (US$2.25 million) in the project. General director Ngo Trong Nghia and his colleagues discovered the concept for the venue while on a business trip in Taiwan and chose to bring it back to Vietnam.
While the appeal for many Saigon residents is the phenomenon of snow and subzero weather, the company also hopes to use the Polar Expo as a means of raising awareness of global warming and environmental protection, particularly among children.
Tickets to the Polar Expo cost VND180,000 per person on regular days for both children and adults or VND210,000 on holidays.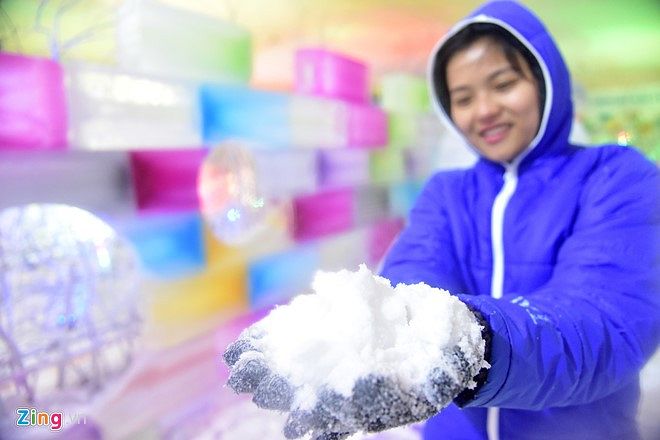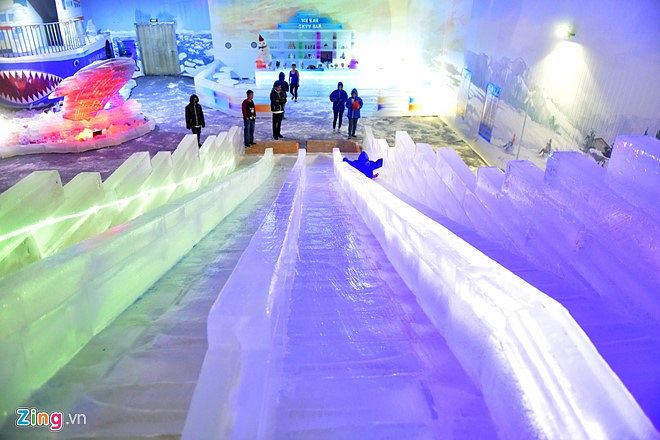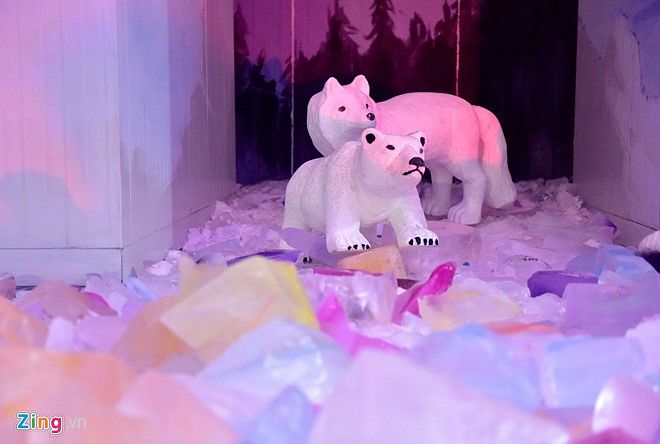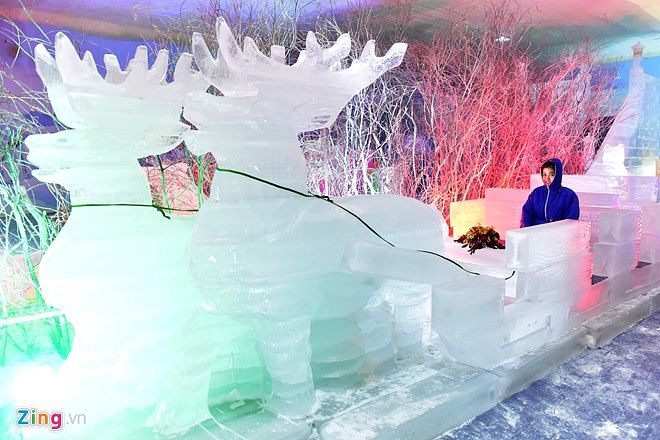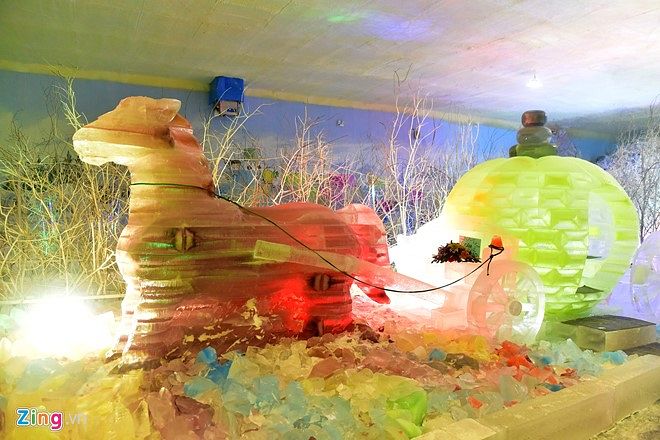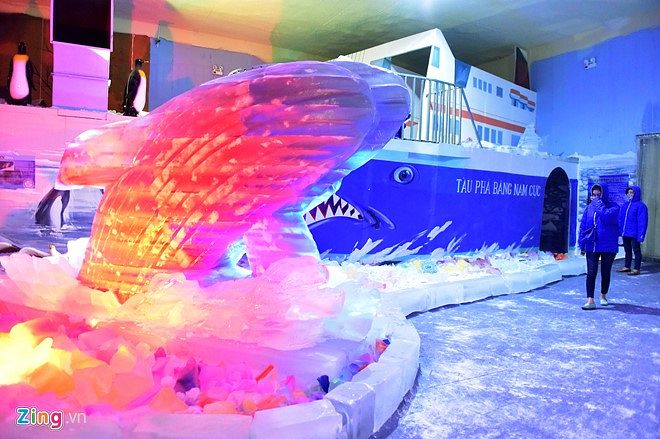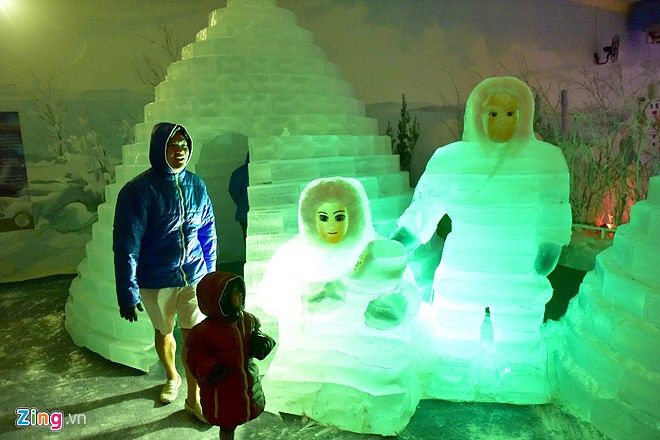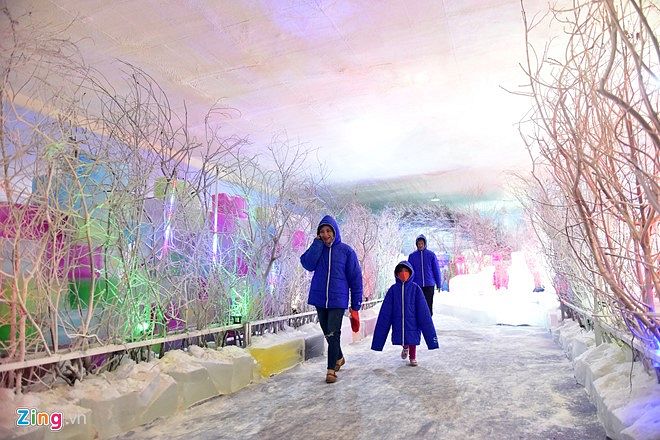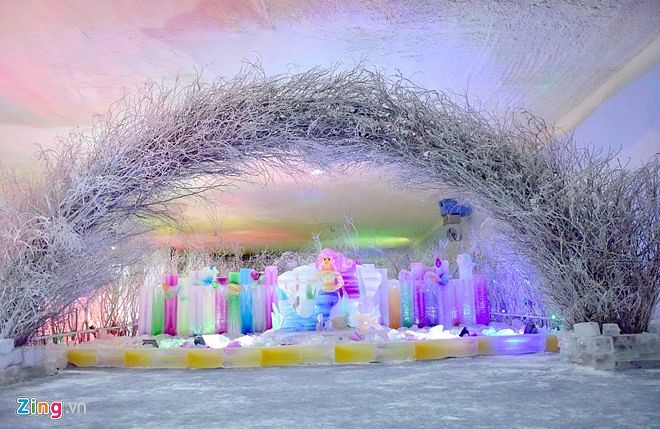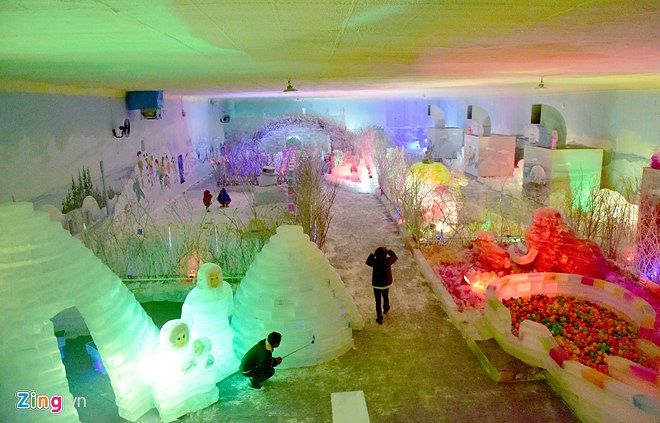 [Photos via Zing]
---

Related Articles:
---