One of Saigon's most iconic landmarks of the early 2000s – Thuan Kieu Plaza – is receiving a makeover.
Constructed from 1994 to 1999, Thuan Kieu Plaza was a product of a collaboration between a Hong Kong investor and a Saigon real estate company on a "golden" patch of land in District 5 that spans 25,000 square meters. The three-building complex instantly became the symbol of the area's commercial heart.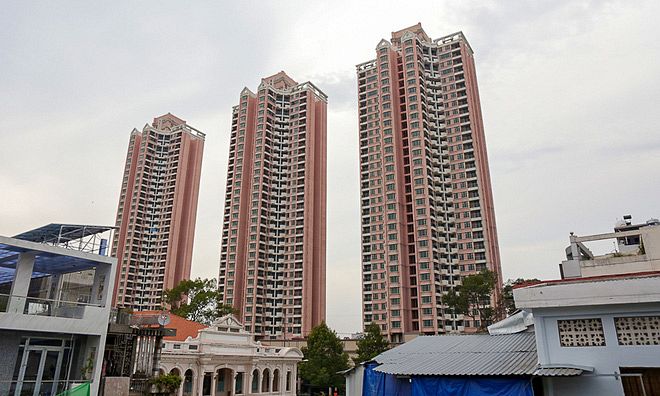 However, throughout the years, the structure has slowly lost its charm in the eyes of Saigoneers due to a slew of problems, from ill-conceived building design to ghostly urban legends. Most local residents in the neighborhood consider Thuan Kieu Plaza a sign of bad feng shui as the three towers resemble incense sticks on traditional Vietnamese altars – a spiritual place reserved for the dead.
Moreover, the buildings' apartment units were designed with a heavy Hong Kong influence, meaning cramped and claustrophobic rooms that don't mesh well with the local way of living.
However, earlier this year, things seemed to be looking up for the hapless structure as locals reported seeing progress in an effort to rejuvenate the buildings, starting with a completely new coat of green paint on the exterior, reports Kenh14.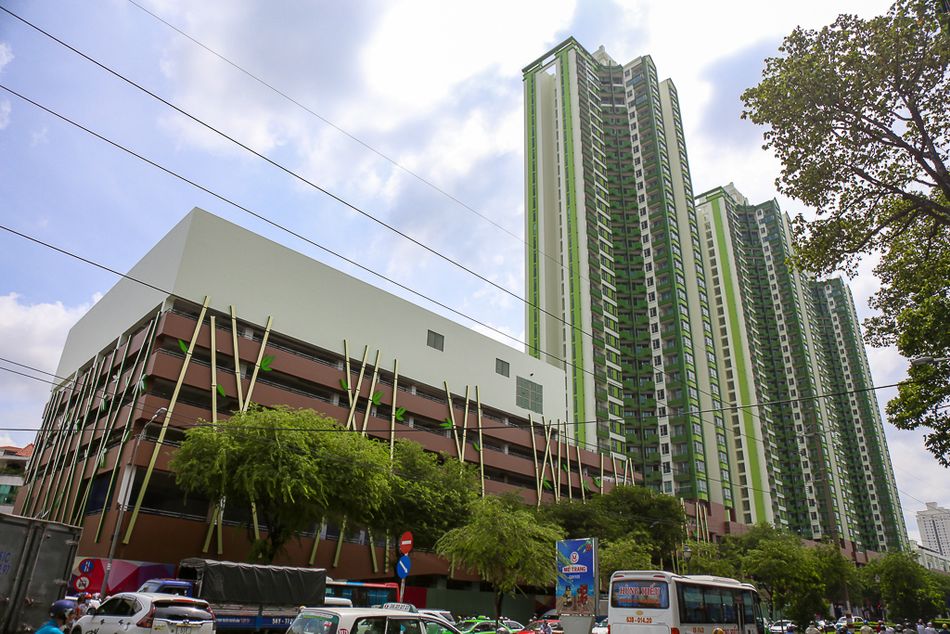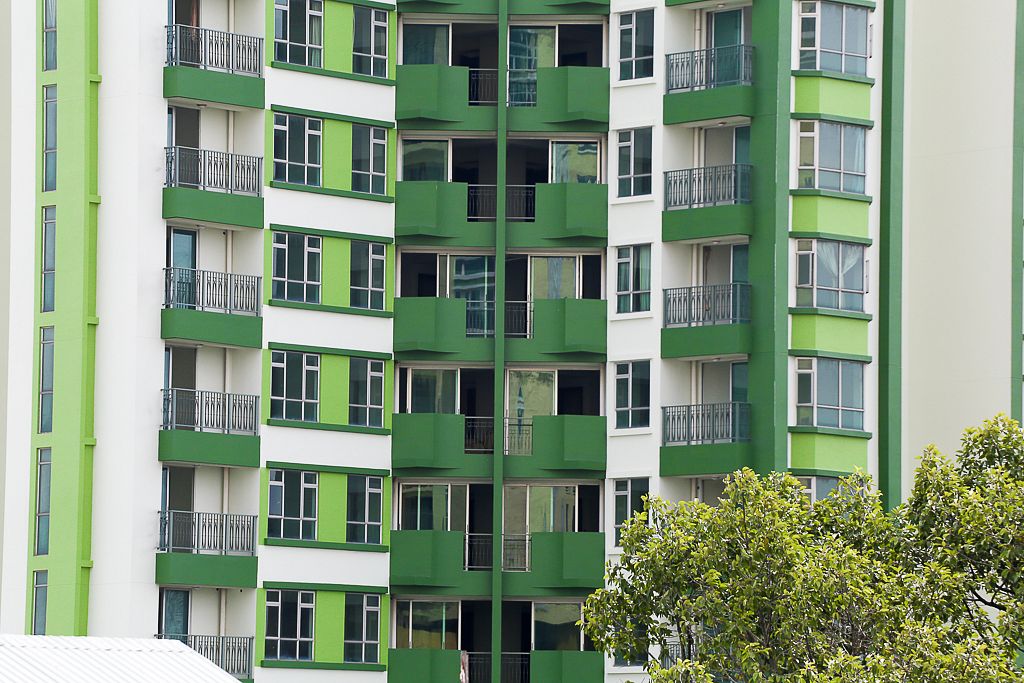 According to Zing, the makeover is part of a renovation project to turn the rickety compound into a new department store called The Garden Mall. In an interview with the online news source, Nguyen Hoang Anh, communication director of Saigon Signature Company – Thuan Kieu's new management company - said, "This time, we aim for a lot of natural light and ventilation. The building's blueprint at the time [1999] had some design flaws that brought about some bad rumors about the space."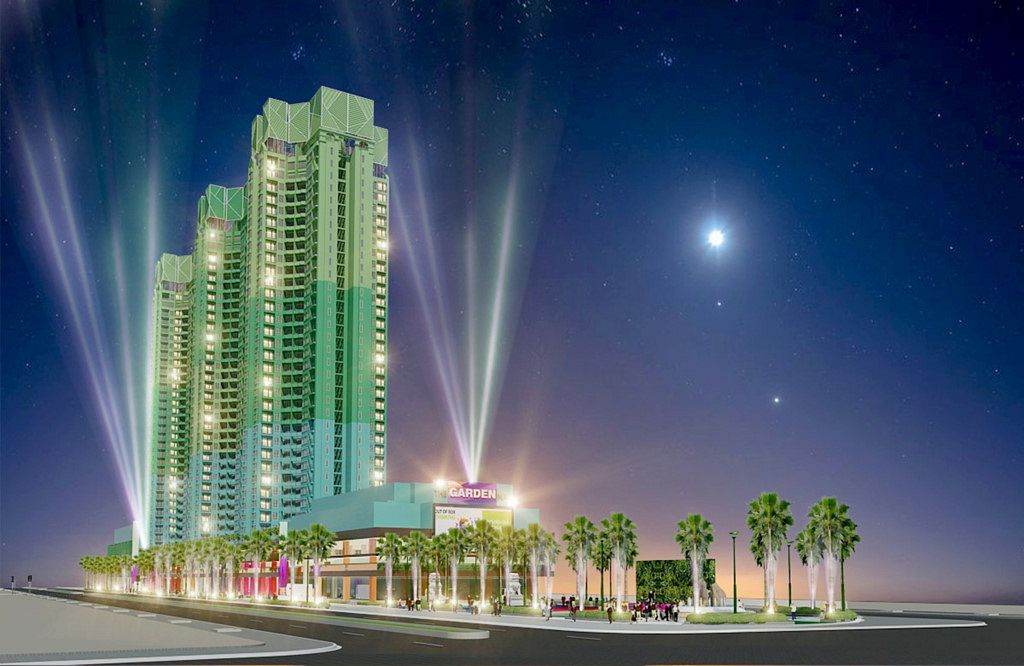 He added that if things go according to plan, the commercial part of the complex could go into operation as soon as September this year. However, currently the company still hasn't decided what to do with the residential portion of the buildings.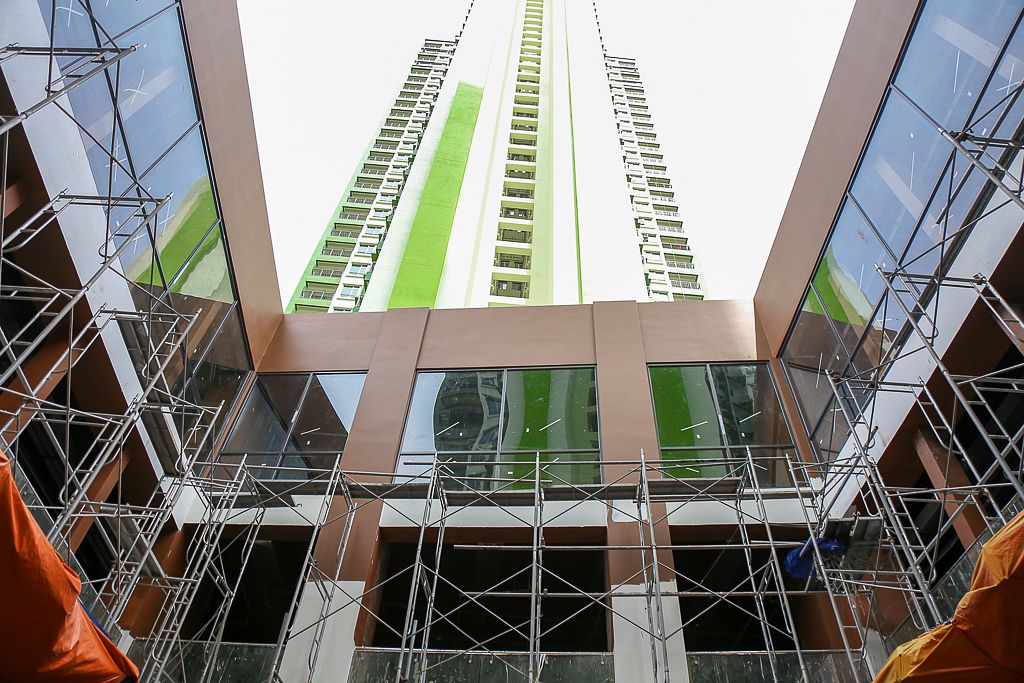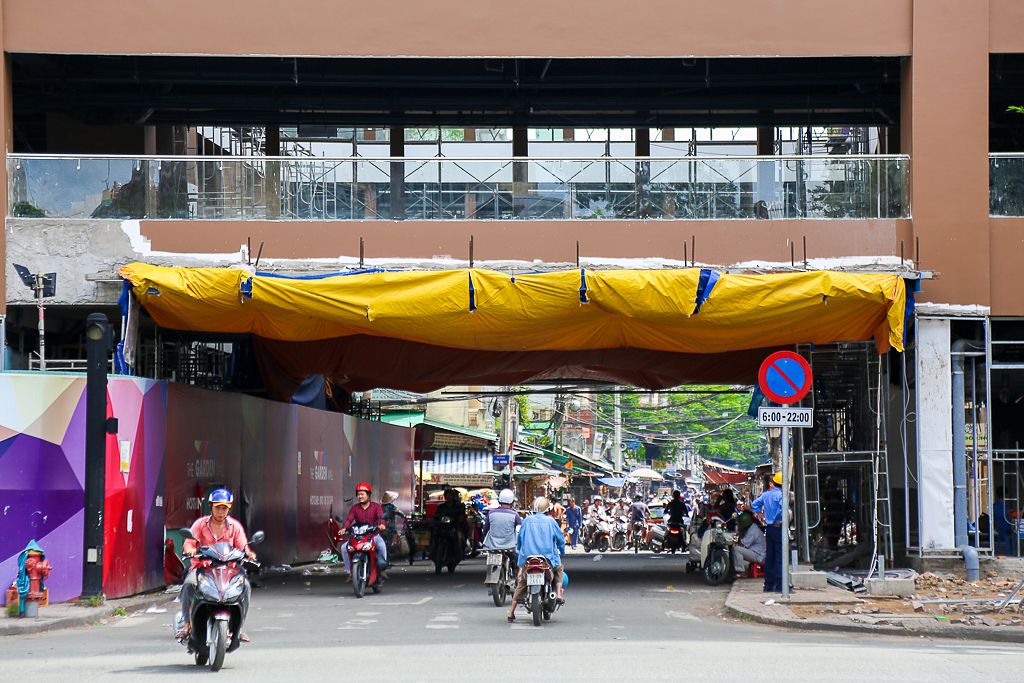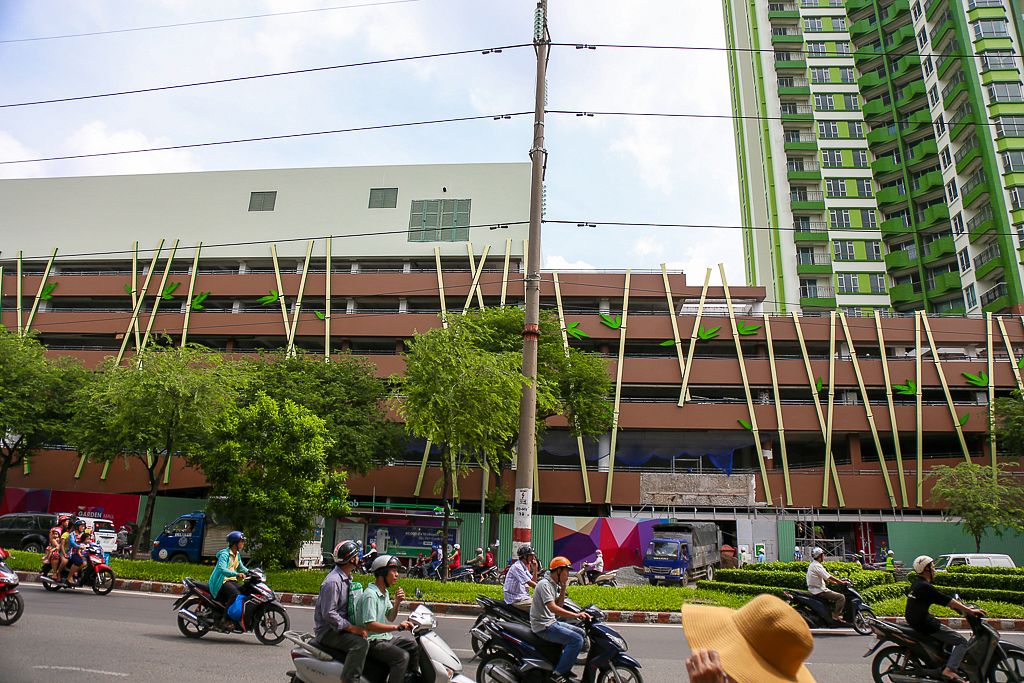 [Photos via Kenh14]
---

Related Articles:
---