Will there be housing discounts for coffee fans?
It's no secret that Vietnam is pretty fond of coffee. The aromatic bean has been one of the country's key exports for decades and Vietnamese coffee is now a well-known product all over the world. Coffee has also entered the country's street culture as locals' favorite social lubricant, whether at old-school carts on the pavement or in Saigon's latest crop of cold-brew haunts.
Now, Trung Nguyen Legend Group has decided to bring our coffee obsession to a whole new level with its latest "Coffee City" project. On March 28, Dan Tri reports, the company officially commenced the US$90.9 million project with a ceremony on site in Buon Ma Thuot, Dak Lak Province.
The word "city" may slightly confuse the uninitiated about the scale of the project because the site only spans 45.45 hectares. The news source elaborated that "Coffee City" is in fact just a real estate project featuring residential units alongside other amenities like commercial buildings, parks, schools, healthcare services and more.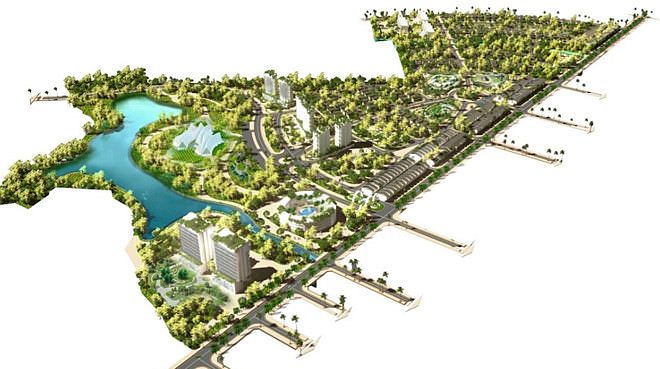 The only two links to the Central Highlands bean are a coffee museum and the mini-town's foliage. Located in the heart of the plot, the coffee museum boasts some 10,000 coffee-related objects donated by German coffee aficionado and collector Jens Burg. The venue will open its doors to visitors in November. Trung Nguyen also plans to use coffee trees in most of its green spaces.
According to Pham Thi Diep Trang, Trung Nguyen's head of project management, "Coffee City" has been in development since 2006. Construction only started this year due to many delays. It's 10.96-hecter residential zone will accommodate about 5,000 people while the rest of the land is dedicated to amenities with an estimated completion date in 2020.
[Images via Coffee City's official website]
---

Related Articles:
---