This new hẻm coffee shop in Da Nang epitomizes a neat balance between cost-effectiveness and aesthetic appeal.
Finished in 2017, Brewman Coffee Concept is a small café that's hidden inside an alley in Da Nang, just a stone's throw from the Han River. The owners are two young entrepreneurs who love Vietnamese coffee and wish to spread their love through a small coffee shop.
They came to local architecture firm 85 Design with a request for a contemporary space to be built on an 80-square-meter lot with a strict budget.
"The biggest question in my mind at that time was how to settle the desires of the employer in a harmonious manner while the biggest difficulty was the finance that was too little to do something strange and impressive," the project's architect-in-charge To Huu Dung writes in an article on ArchDaily. "Therefore, in the design process, I thoroughly considered the requirements of the employer."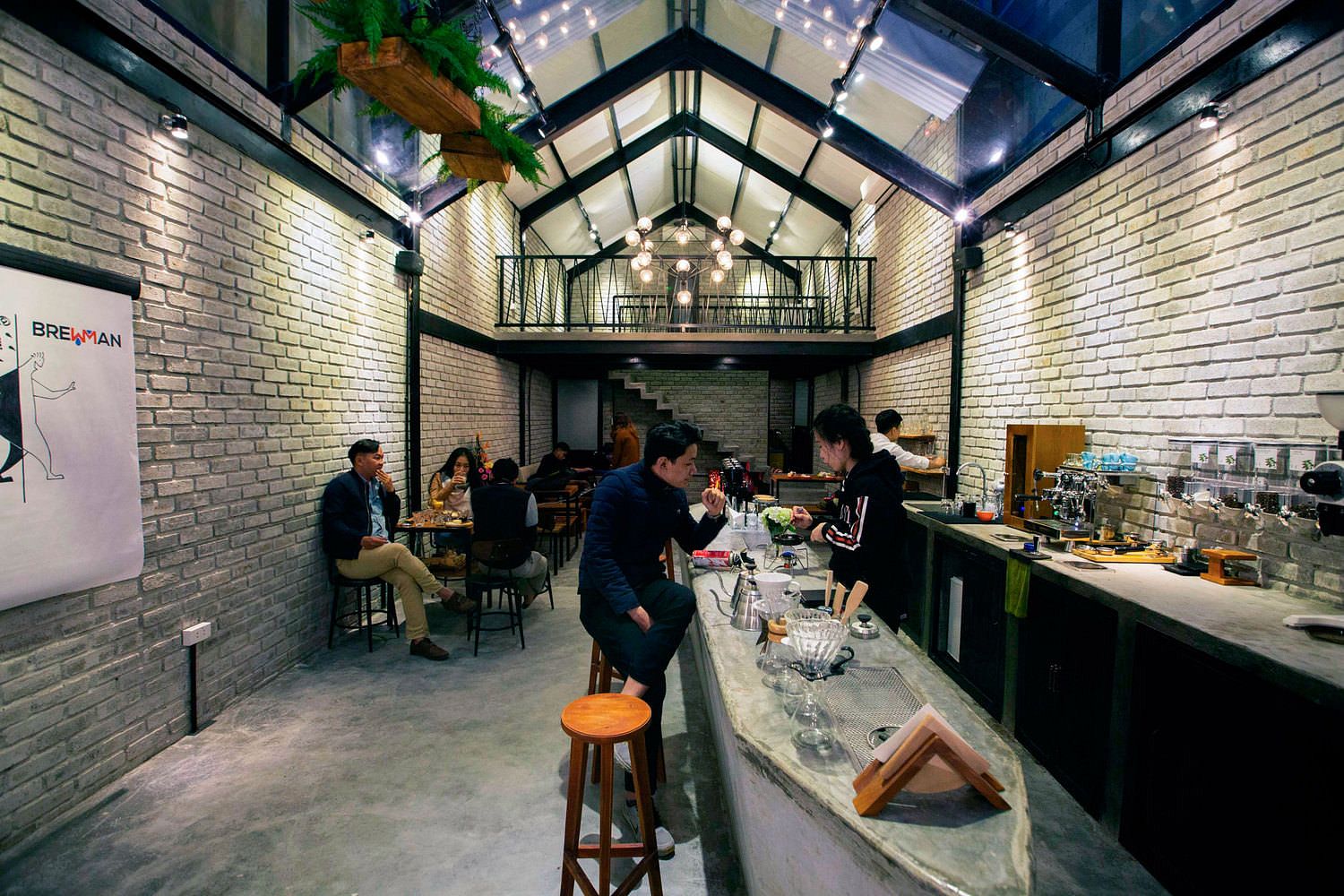 Eventually, after some financial help from another fashion startup, construction for the coffee shop began. To evoke a contemporary feel, Dung chose iron, steel and glass as the project's main materials. The first floor of the building houses the coffee bar, dining area and a small front garden with a koi pond.

The mezzanine features a small shopping space with merchandise from the fashion house, along with several table sets so customers could browse while enjoying a cup of joe or two.
Dung also shared that because of the aforementioned materials, the café's biggest problem is the summer heat. To tackle the overheating problem, he also put in place a mobile roof which could shield the glass roof from the most sweltering period of the day.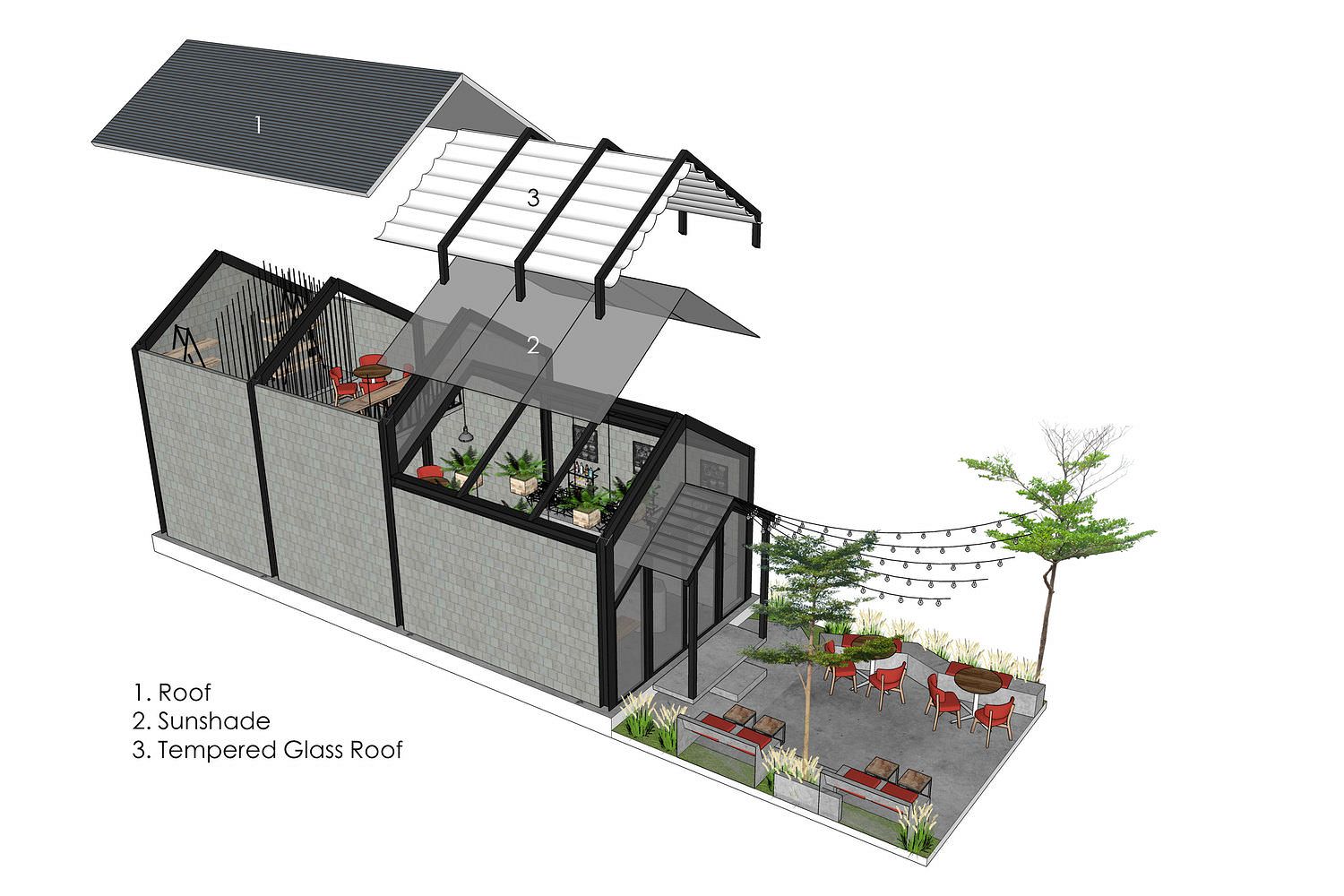 Have a look at the sleek Da Nang hẻm coffee shop below: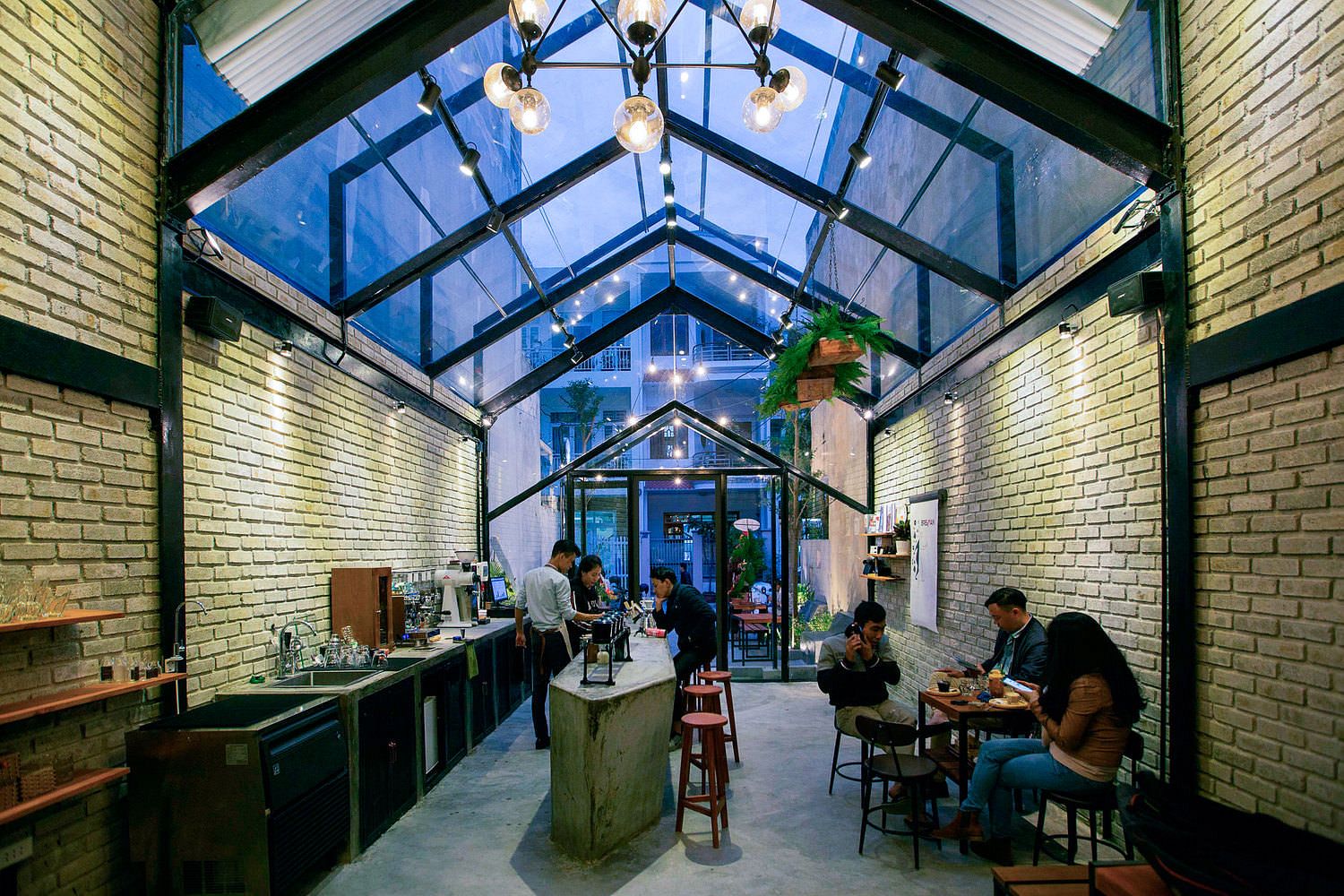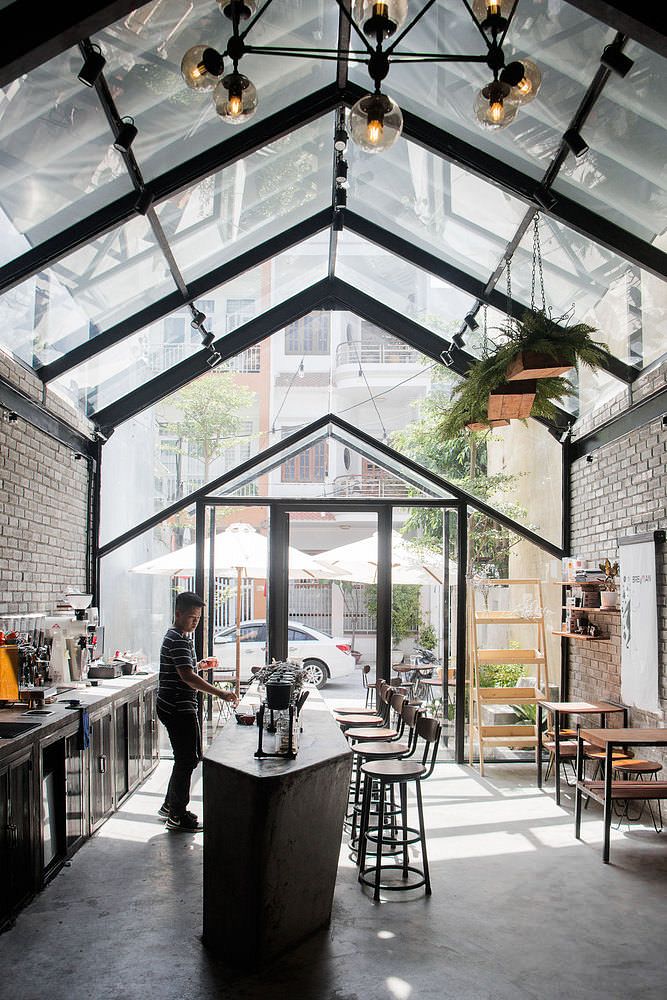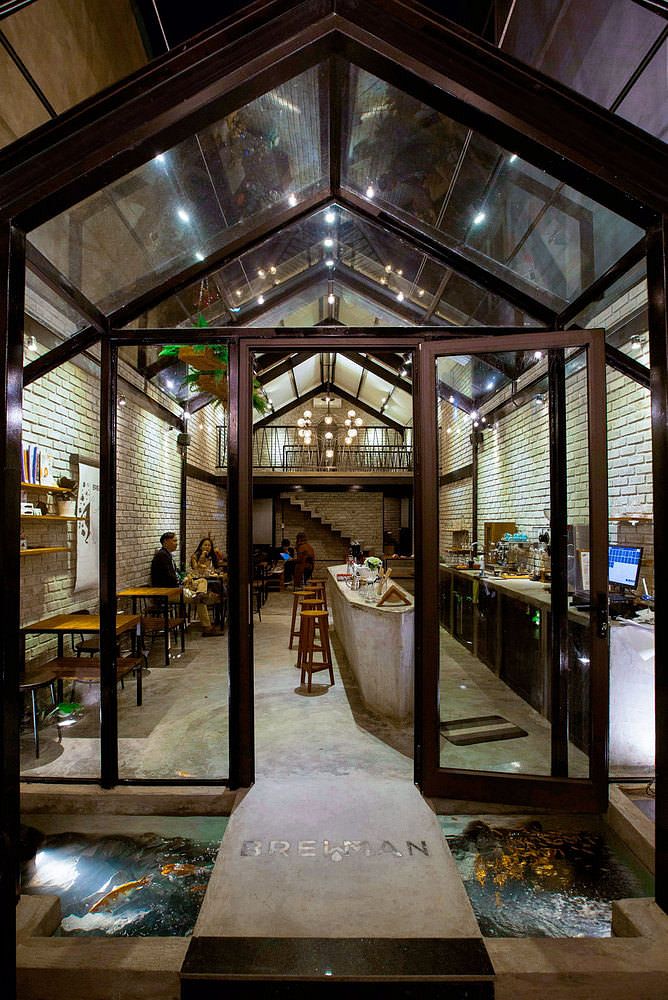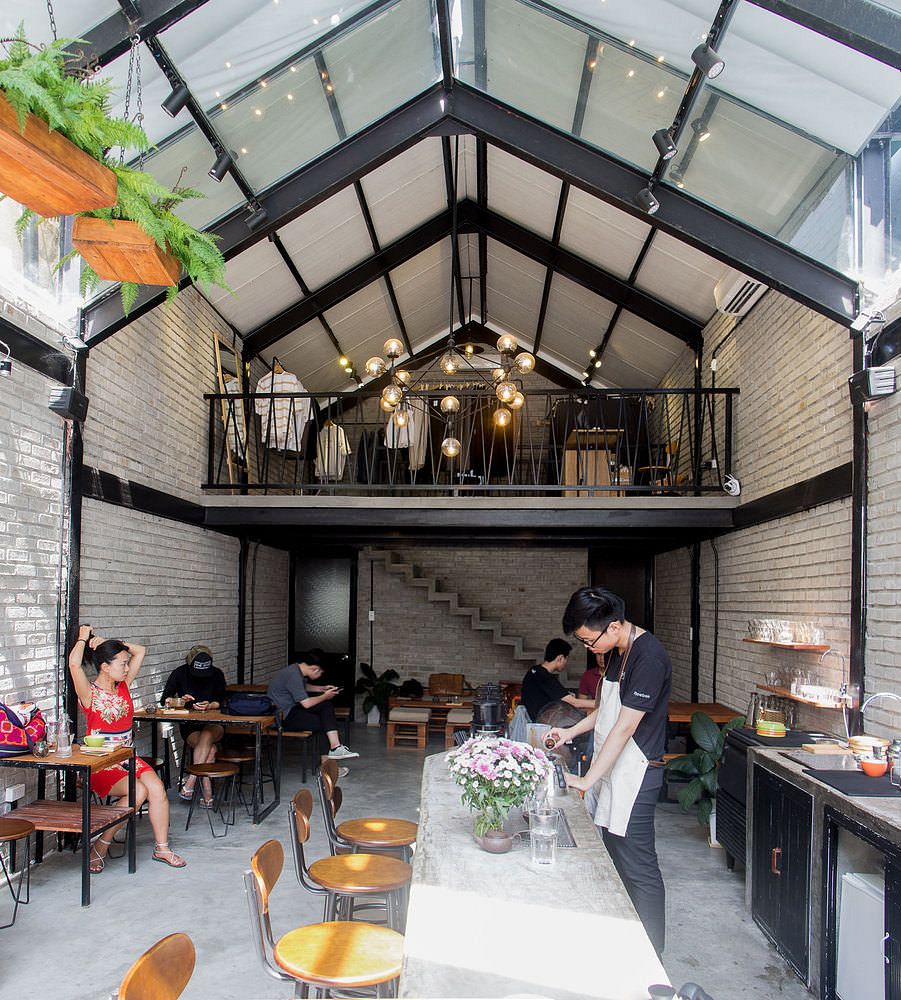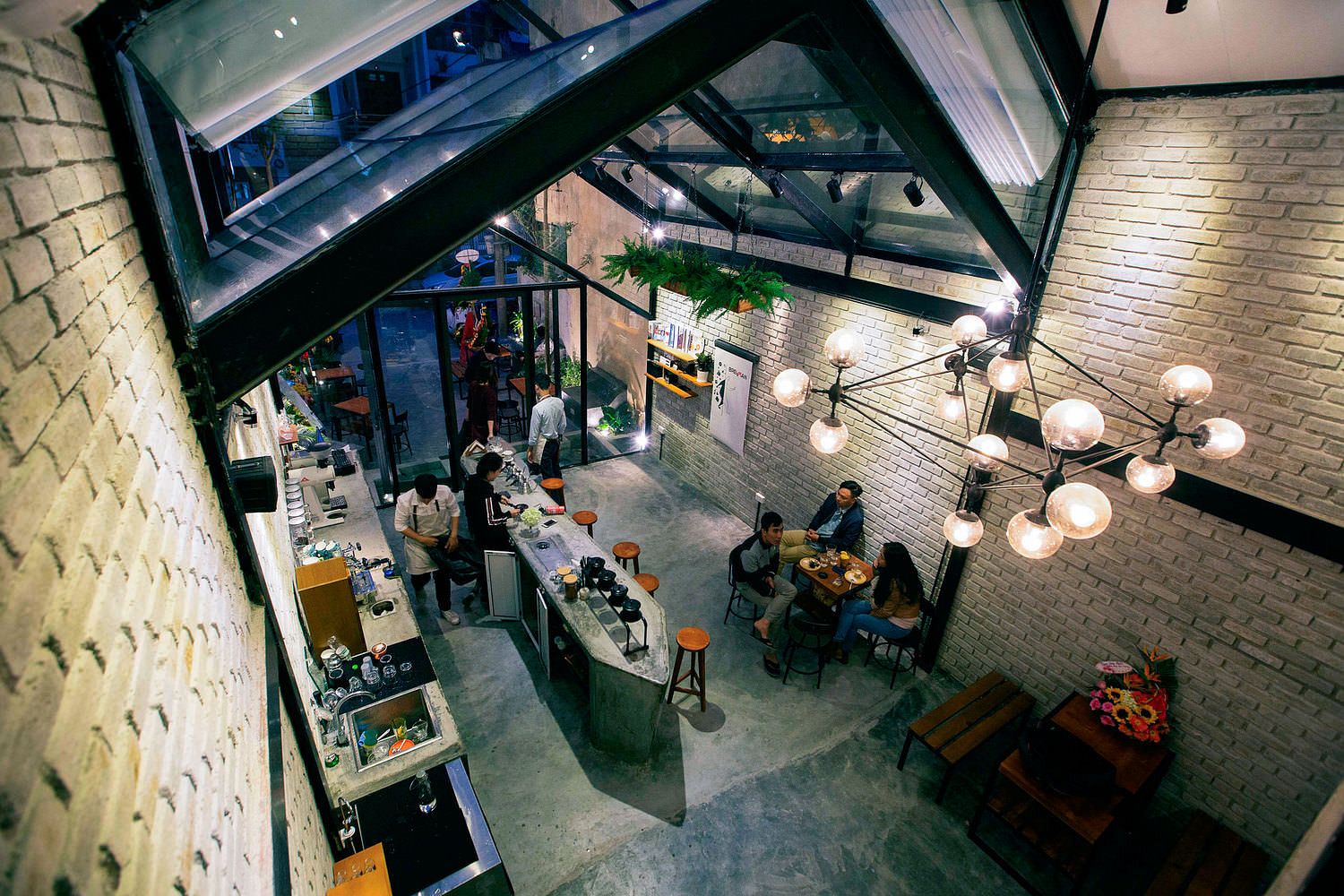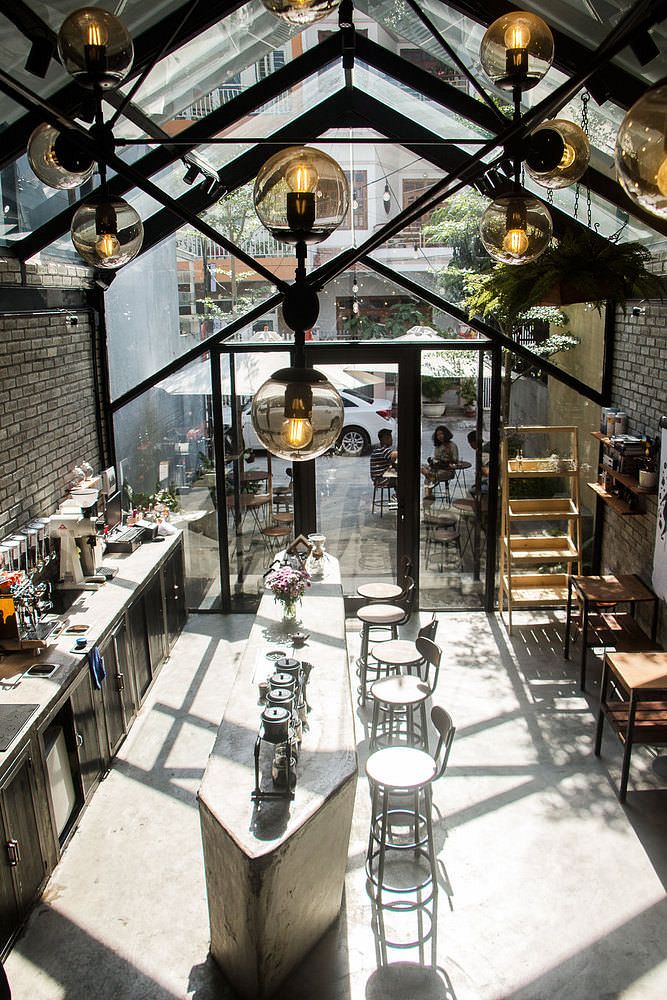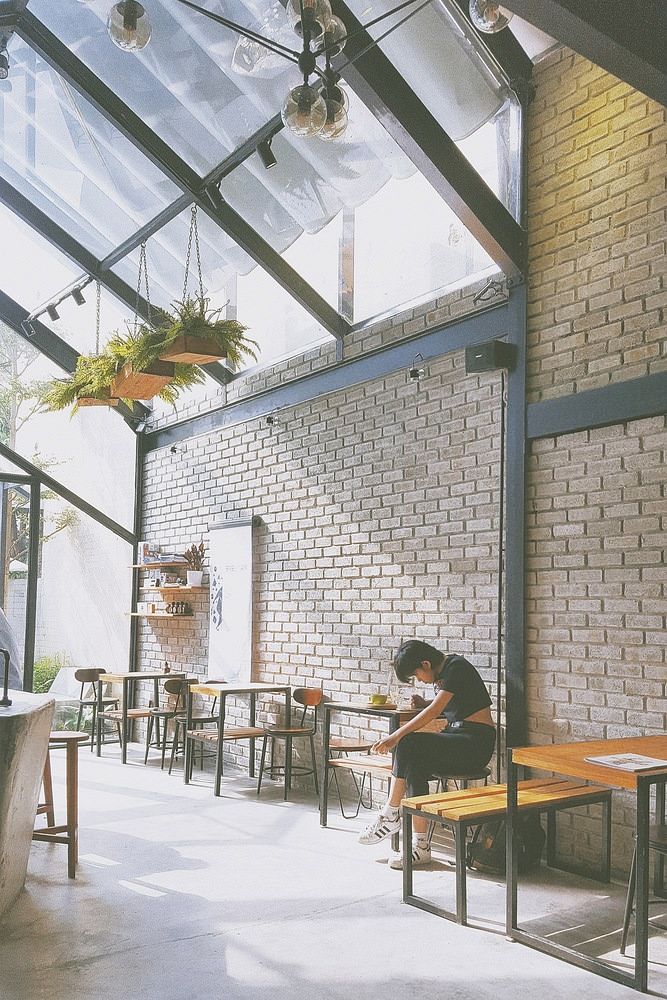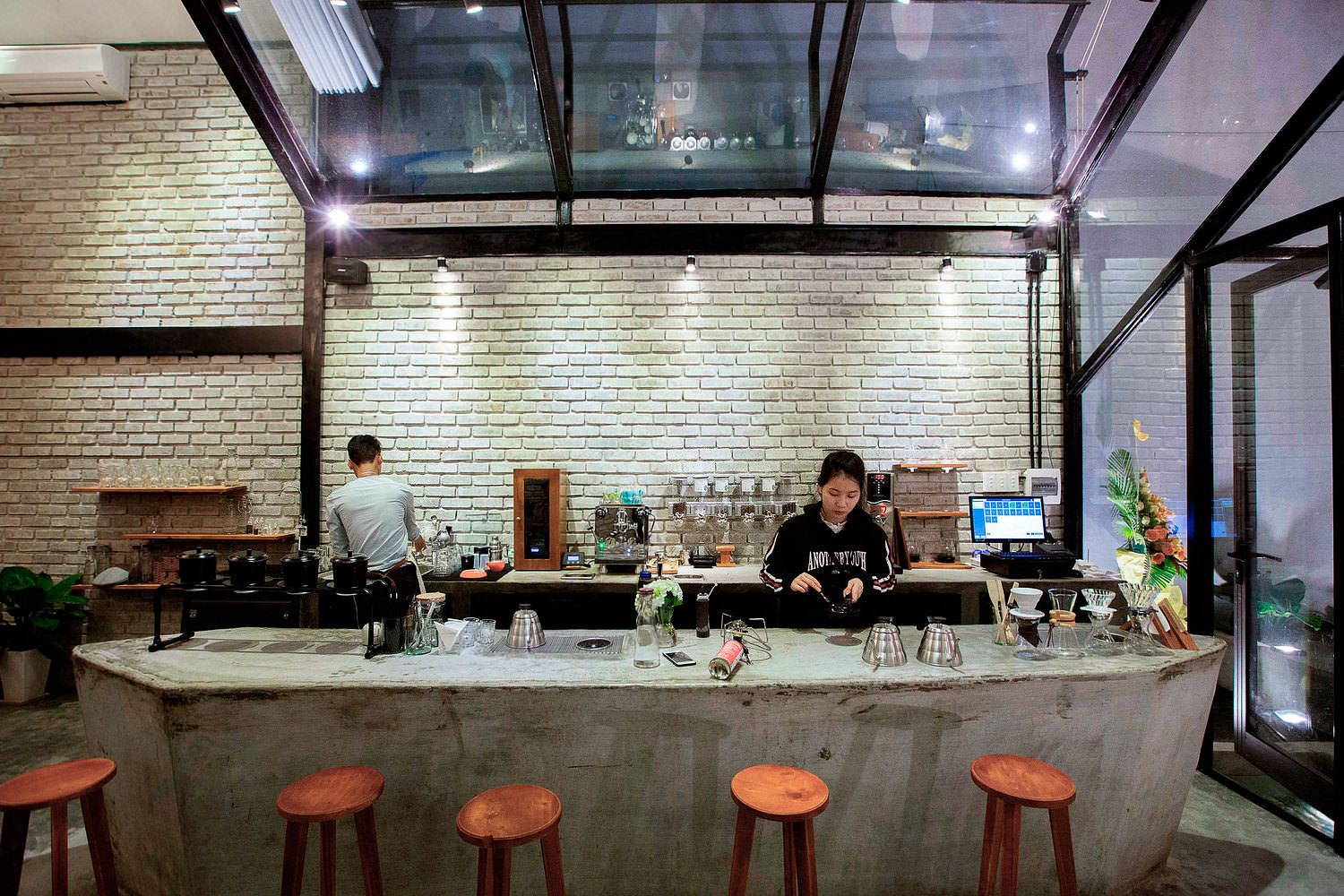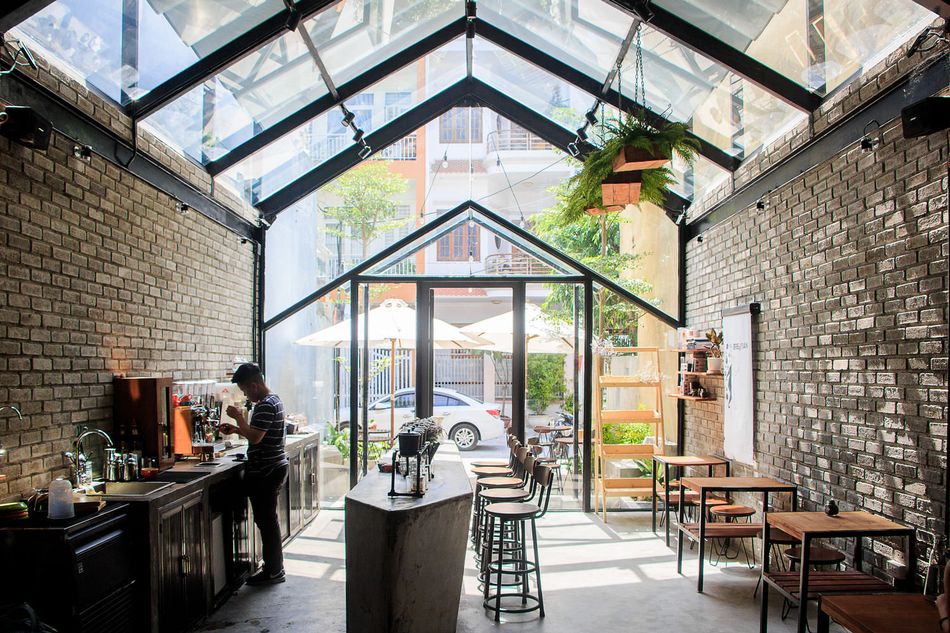 [Photos by To Huu Dung via ArchDaily]
---

Related Articles:
---