A prominent international architect has unveiled plans for a spectacular skyscraper on Saigon's Thu Thiem Peninsula.
CNN reports that Ole Scheeren, the renowned German architect, recently released his vision for Empire City, which includes the Empire 88 Tower, standing at 1,093 feet (333 meters) tall. The striking design would feature an observation deck and an urban garden situated hundreds of feet up in the air.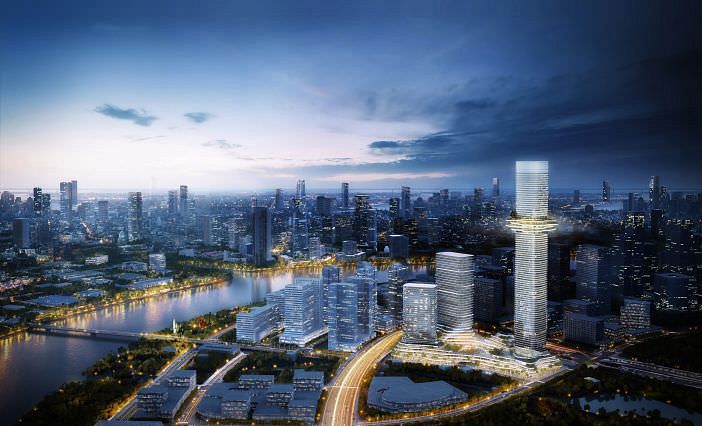 According to Scheeren, the eye-catching design is grounded in Vietnam's geography. "We want to make the earth touch the sky and vice versa - to mirror [the] nature on the ground into the sky and create a very lyrical moment for the building," he told the news source.
"We're looking at developing a very intense network of public spaces - on the ground, via the podium, but also lifting part of this urban energy up into the sky."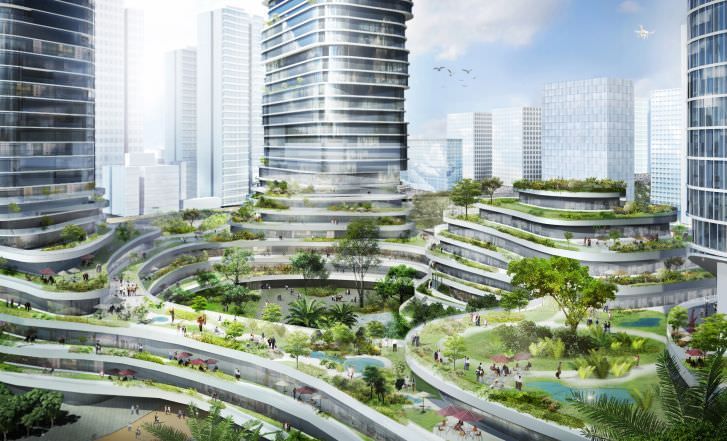 Empire City, located along the Saigon River in fast-changing Thu Thiem, is expected to include residential, commercial, and public areas; as well as a hotel and co-working spaces; though the most notable feature is the "Sky Forest."
This urban garden would stick out from several floors near the top of Empire 88, while the base of the building and two other towers will include water features and ample vegetation, CNN shares.
"If you look at Vietnam's nature it's really incredible," Scheeren explains. "It has the power of the tropics that I've loved for a long time. I believe that there's a real opportunity to look at ways in which nature, as living space, can come back into architecture - where 'green' is not merely a sense of alibi or a discussion of sustainability, but where it's really about...the quality of living that we can generate."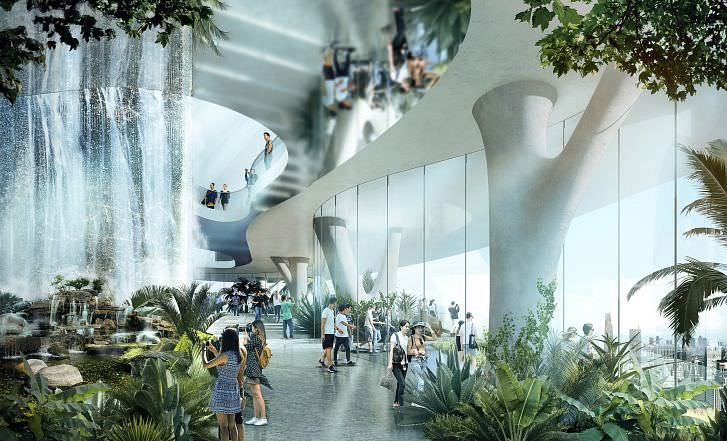 Empire City's project website does not share an expected completion date for the development, and it is not certain that Scheeren's remarkable vision will become a reality.
The architect also helped design the striking the MahaNakhon tower in Bangkok.
[Photos via CNN]
---

Related Articles:
---