The group of buildings inside Cat Tien National Park provides a comfortable home to 40 sun and moon bears that have been rescued from illegal trafficking and the bear bile industry.
The project consists of six bear houses with forest enclosures, an education center, hospital, quarantine and administration buildings. Architects at Atelier Cole partnered with nonprofit group Free the Bears and Building Trust International for the design and construction.
The sanctuary's location in the middle of a mountainous forest and beside a river presented several challenges for construction including all supplies having to be ferried in by boat. With that and the need for affordable and easy-to-clean materials in mind, gabions — which are wirework filled with stones — were used as walls. The locally sourced rocks placed between the steel meshes blend in with the surroundings and leave a low environmental footprint.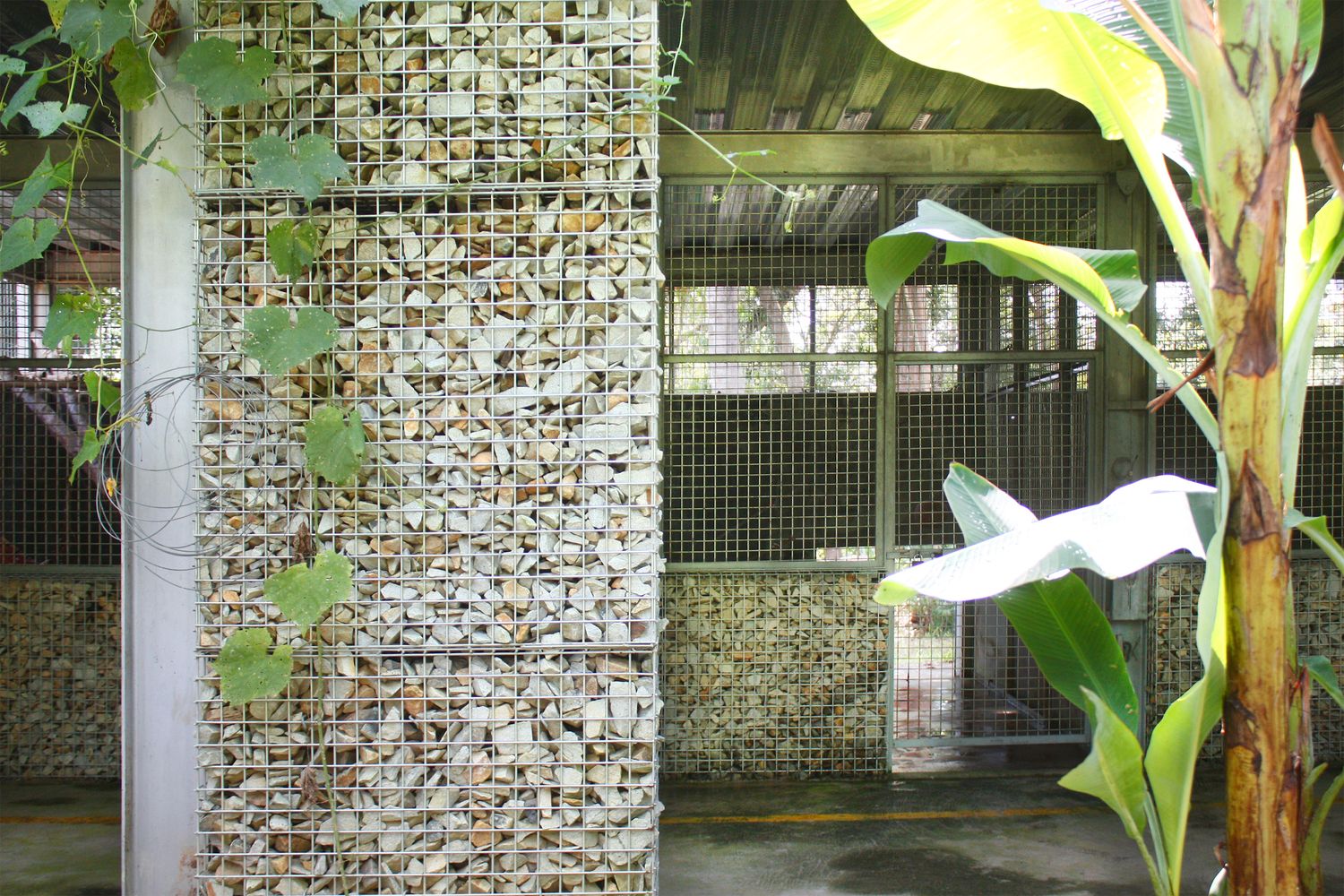 A green roof and numerous courtyards provide light and ventilation for the animals. In time, plants on the roof and walls are expected to grow and further conceal the buildings, allowing them to blend in with the forest.
Free the Bears hopes to construct the easily replicated design elsewhere in their efforts to save sun and moon bears throughout Southeast Asia. They previously collaborated with Atelier Cole on a unique merchandise store in Laos.
Take a look at the new bear sanctuary below: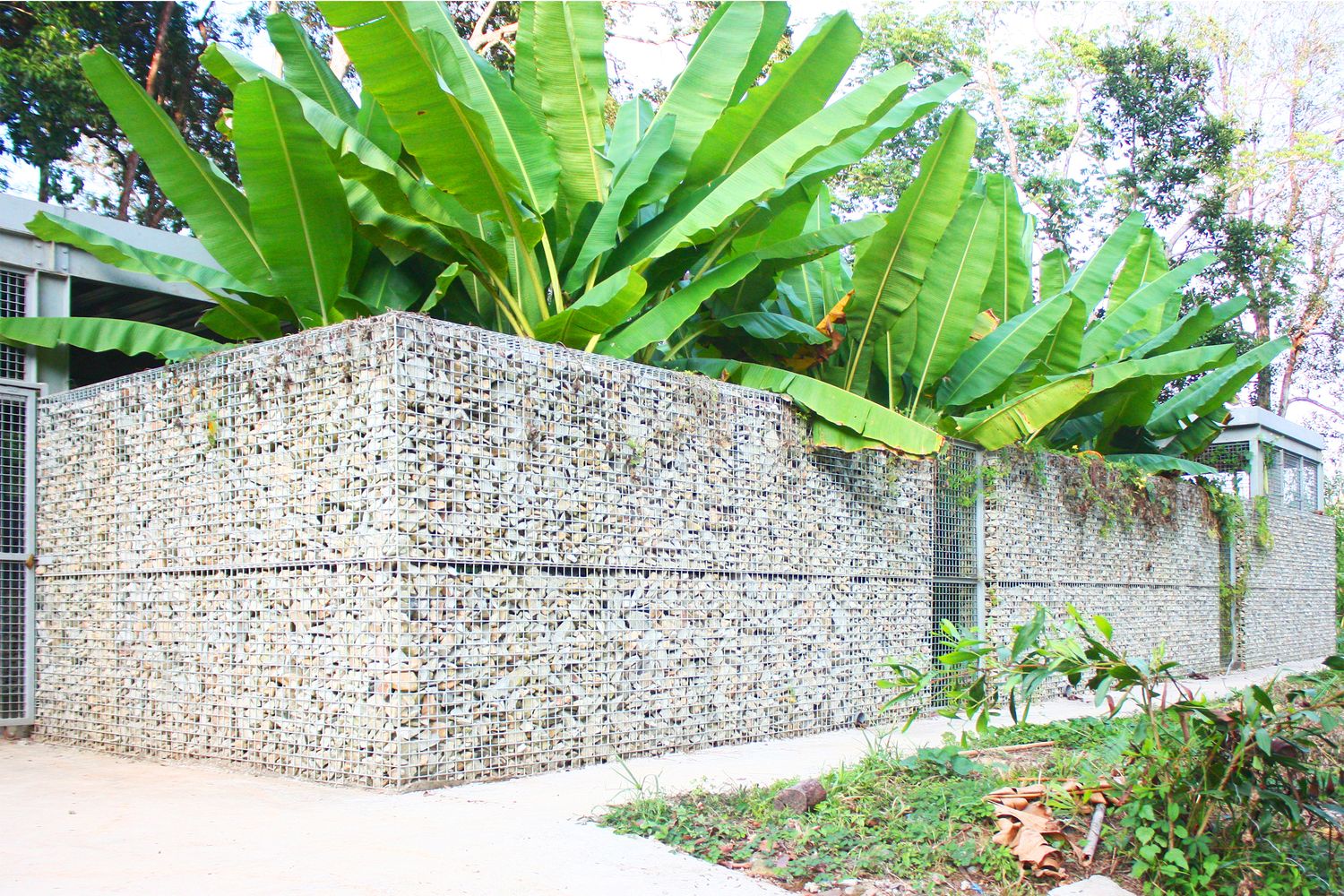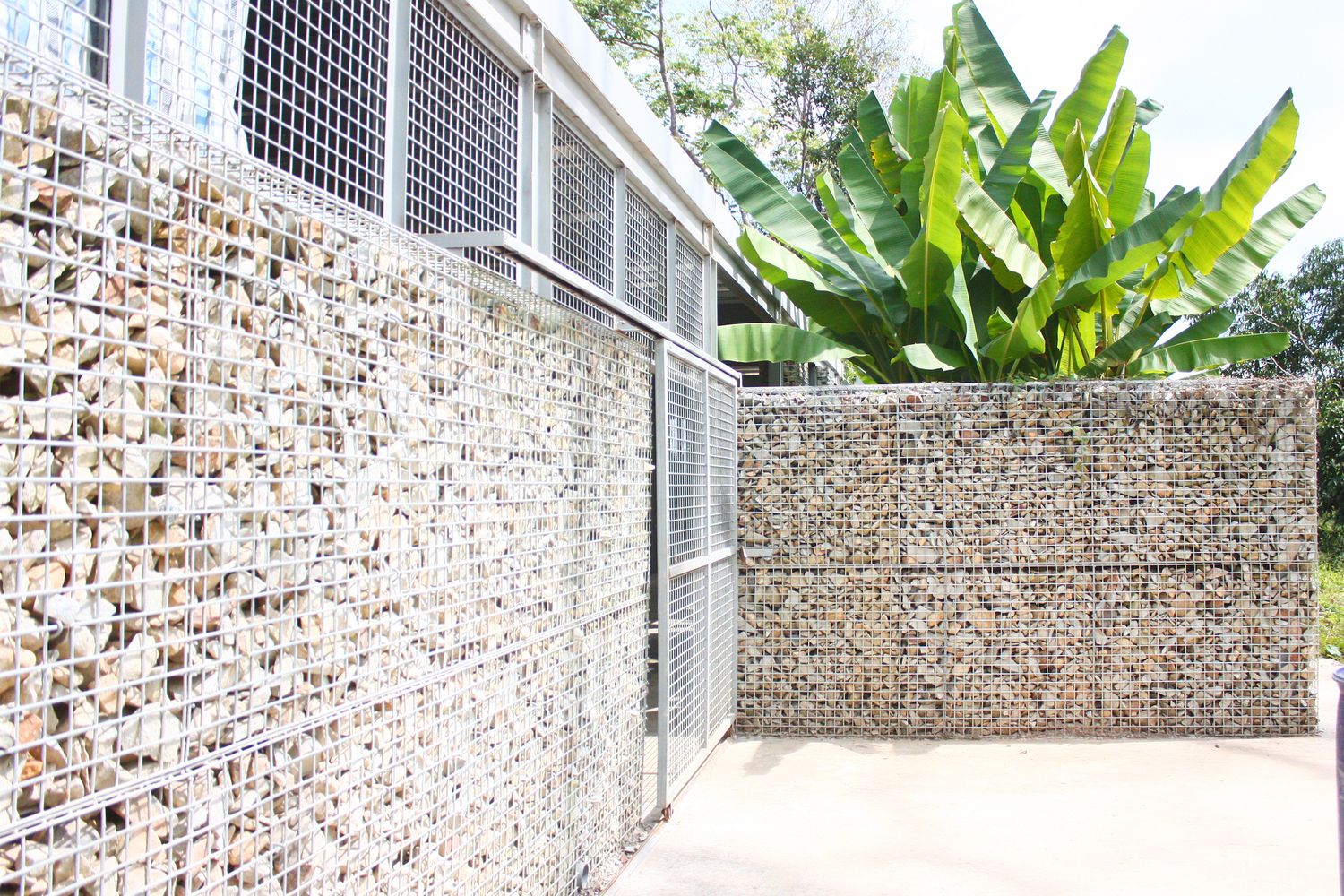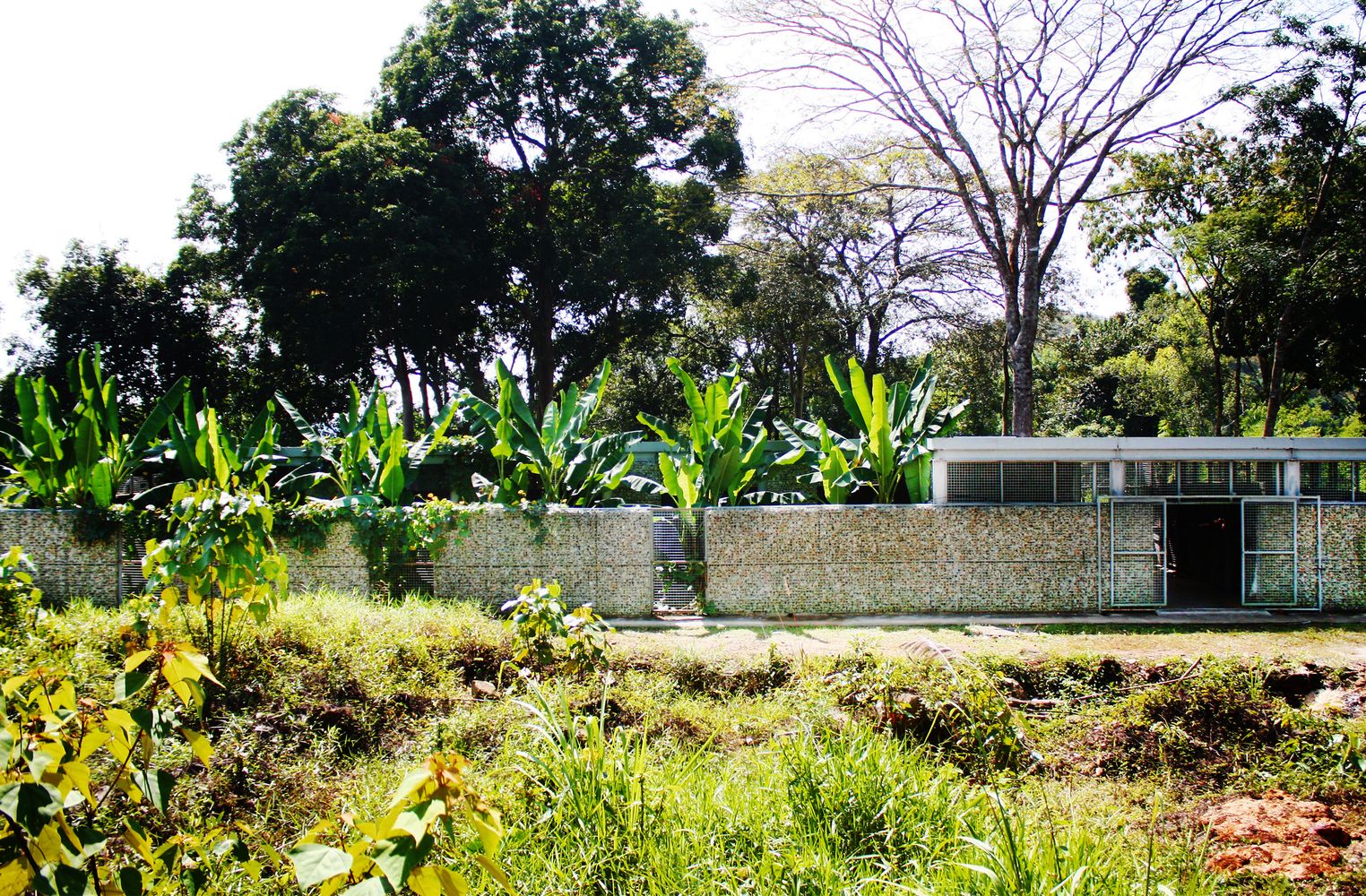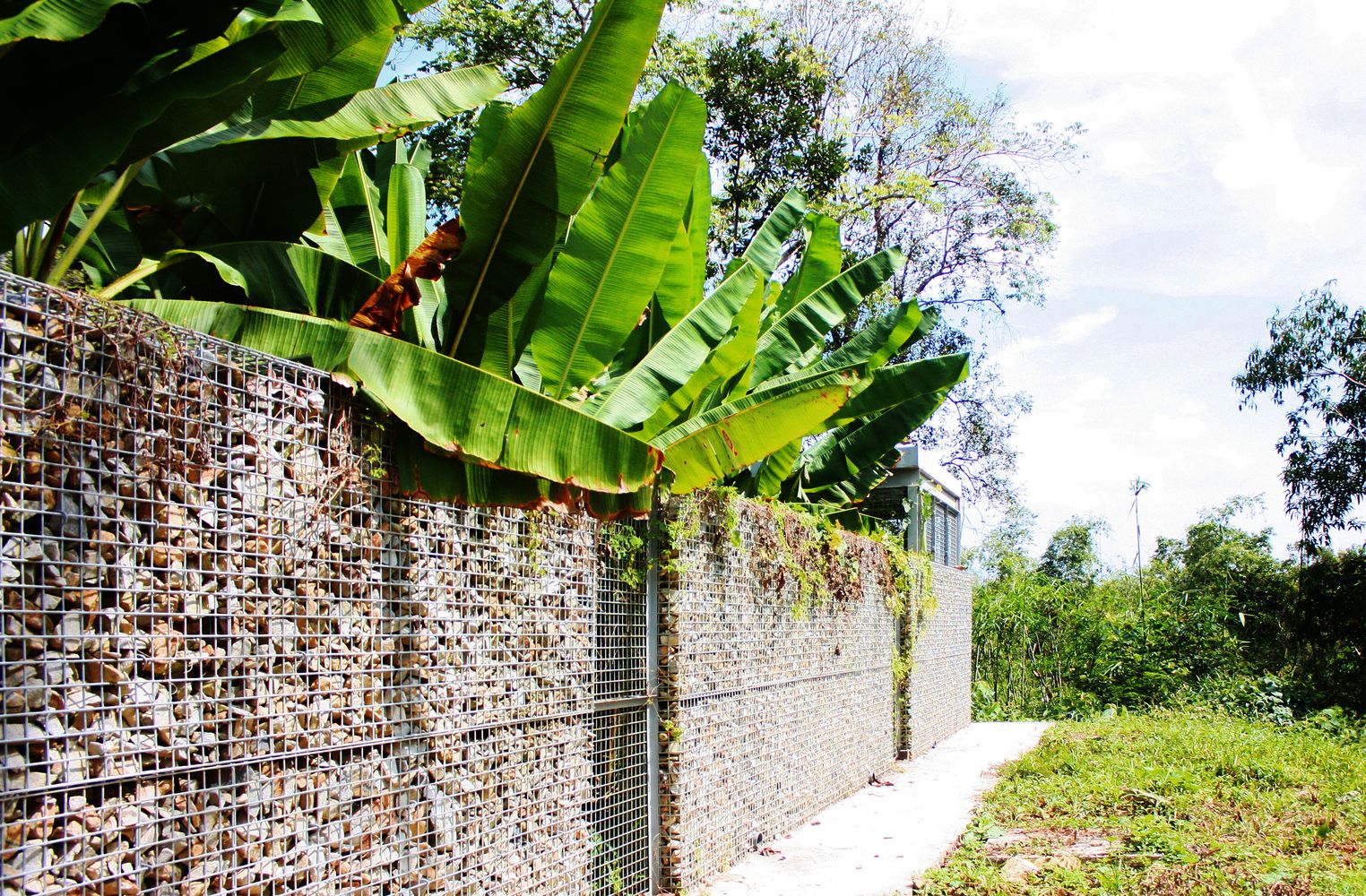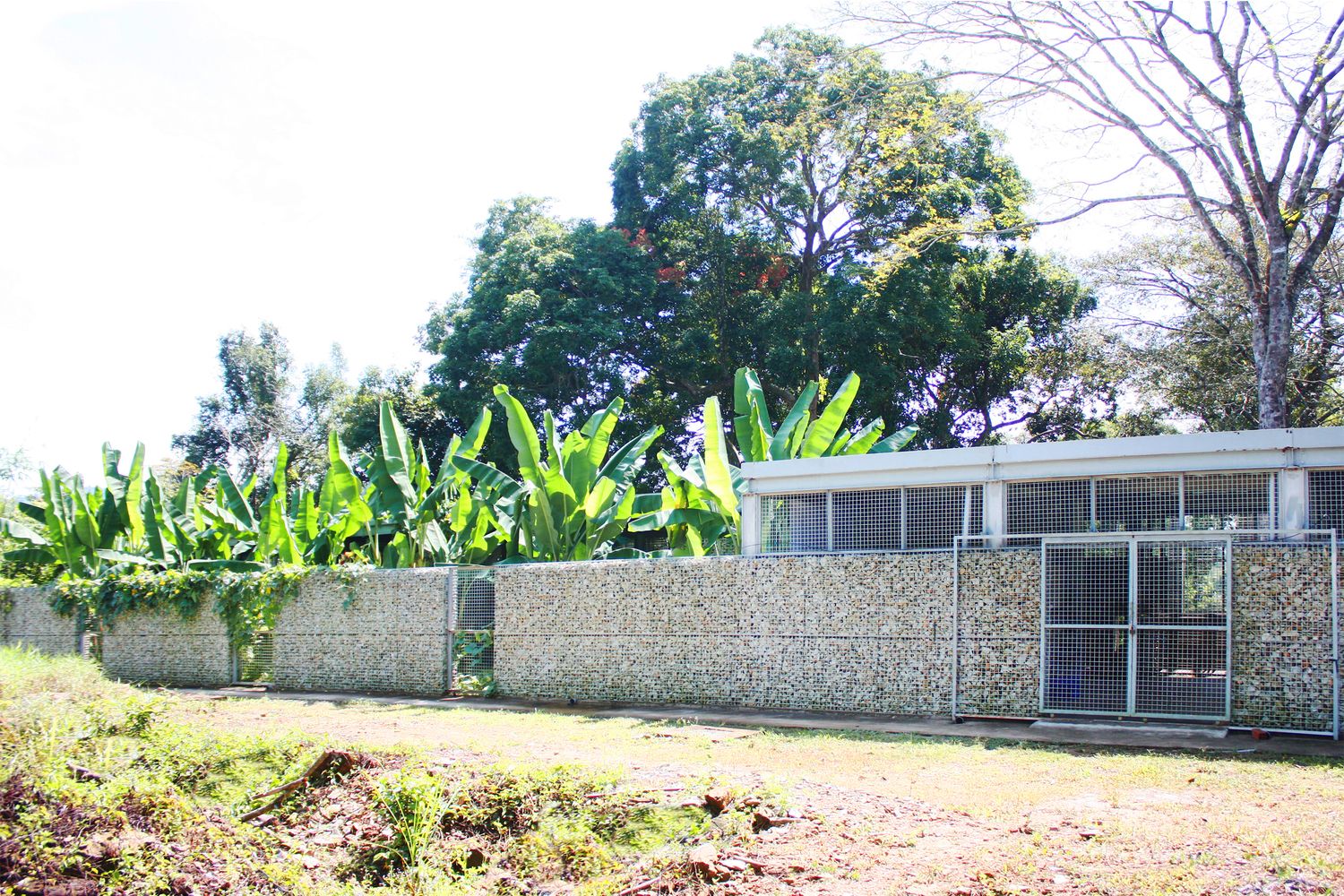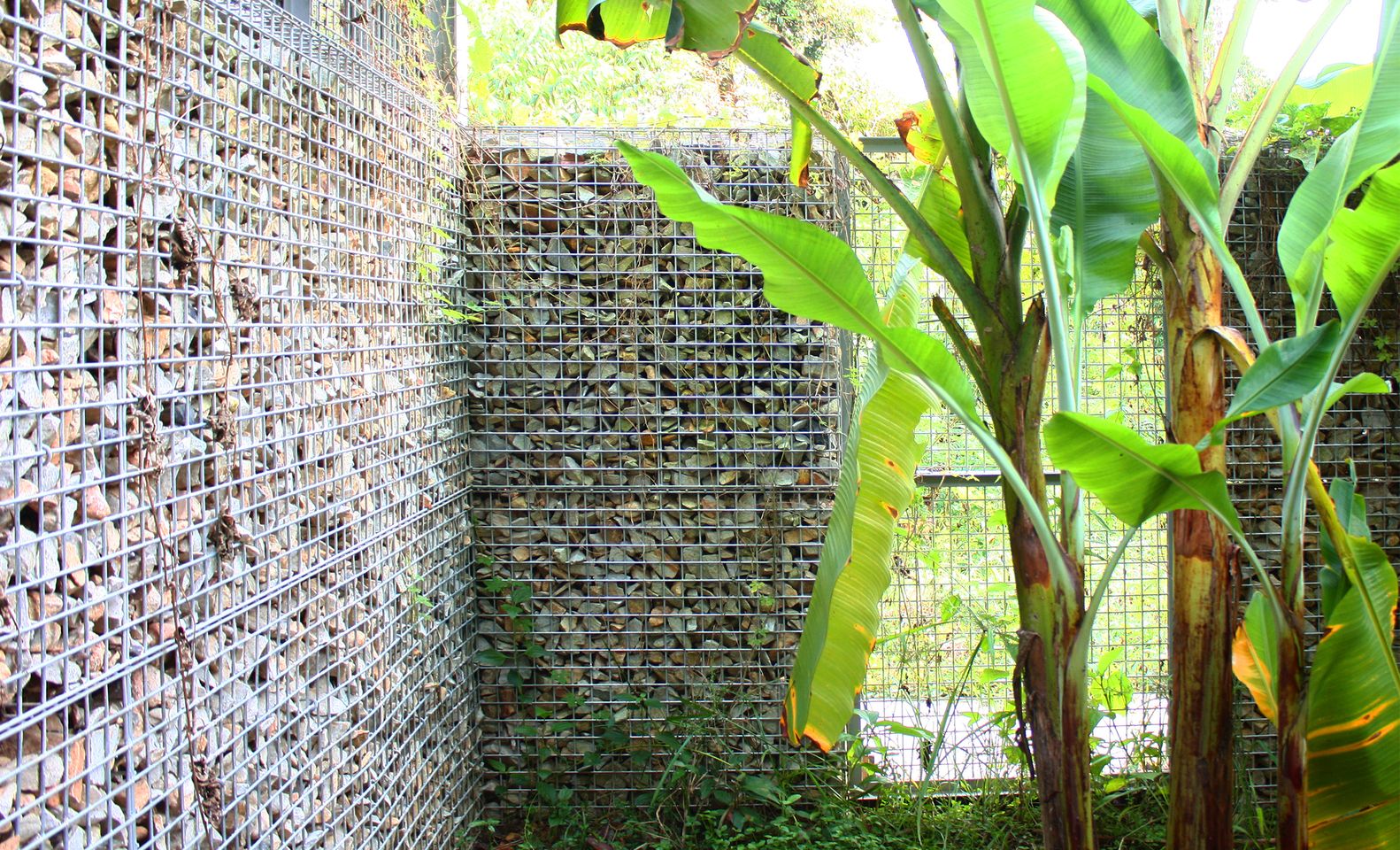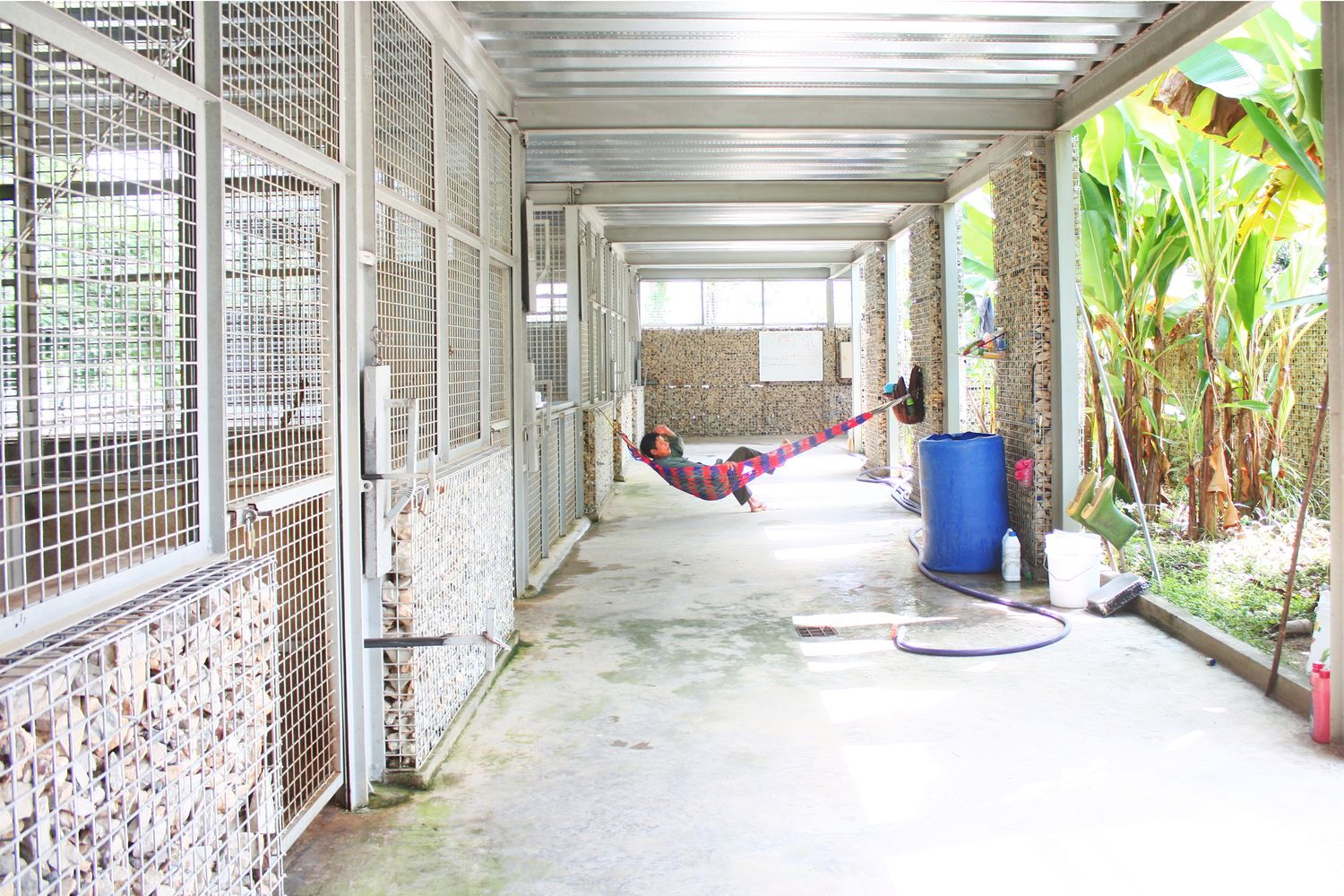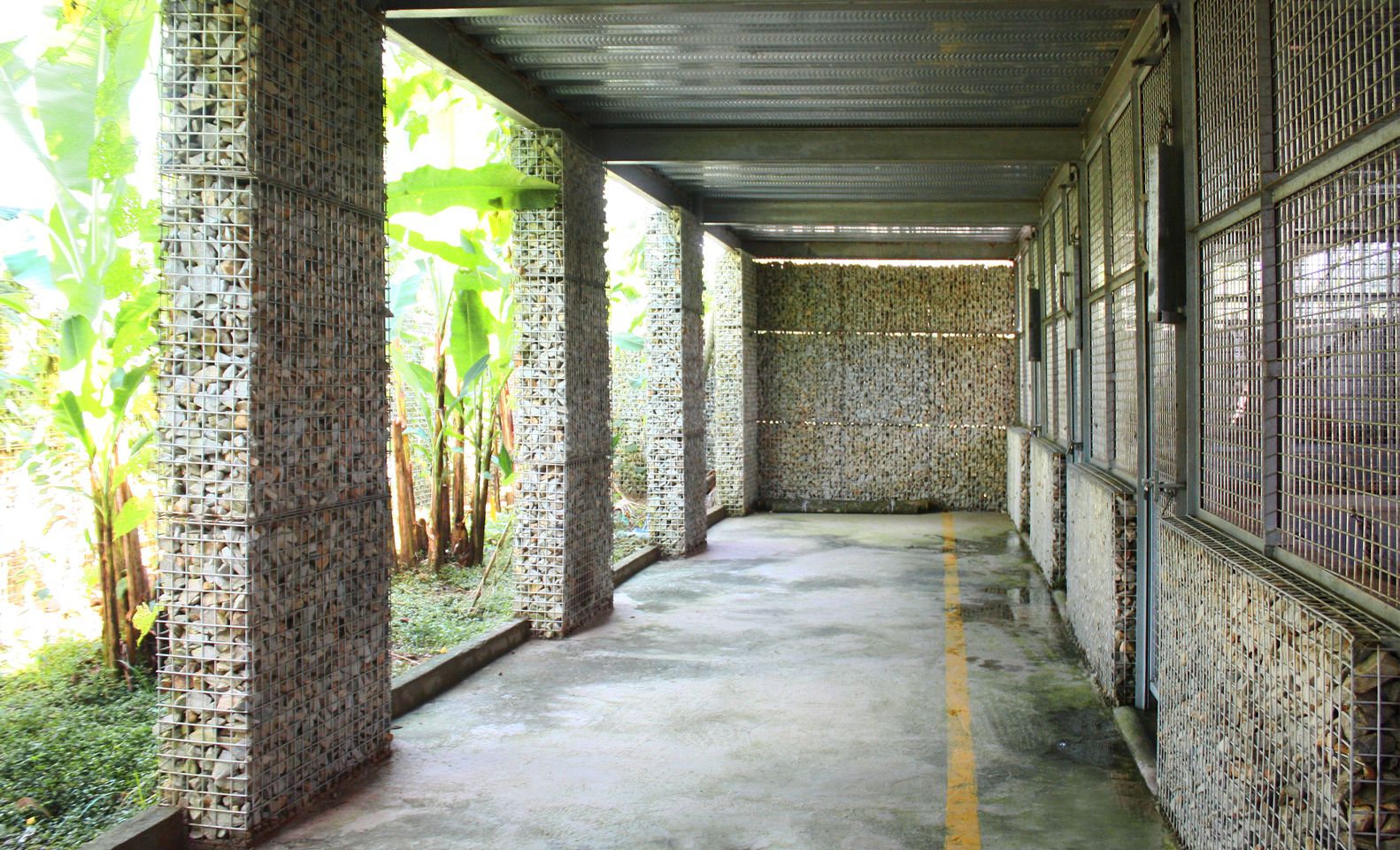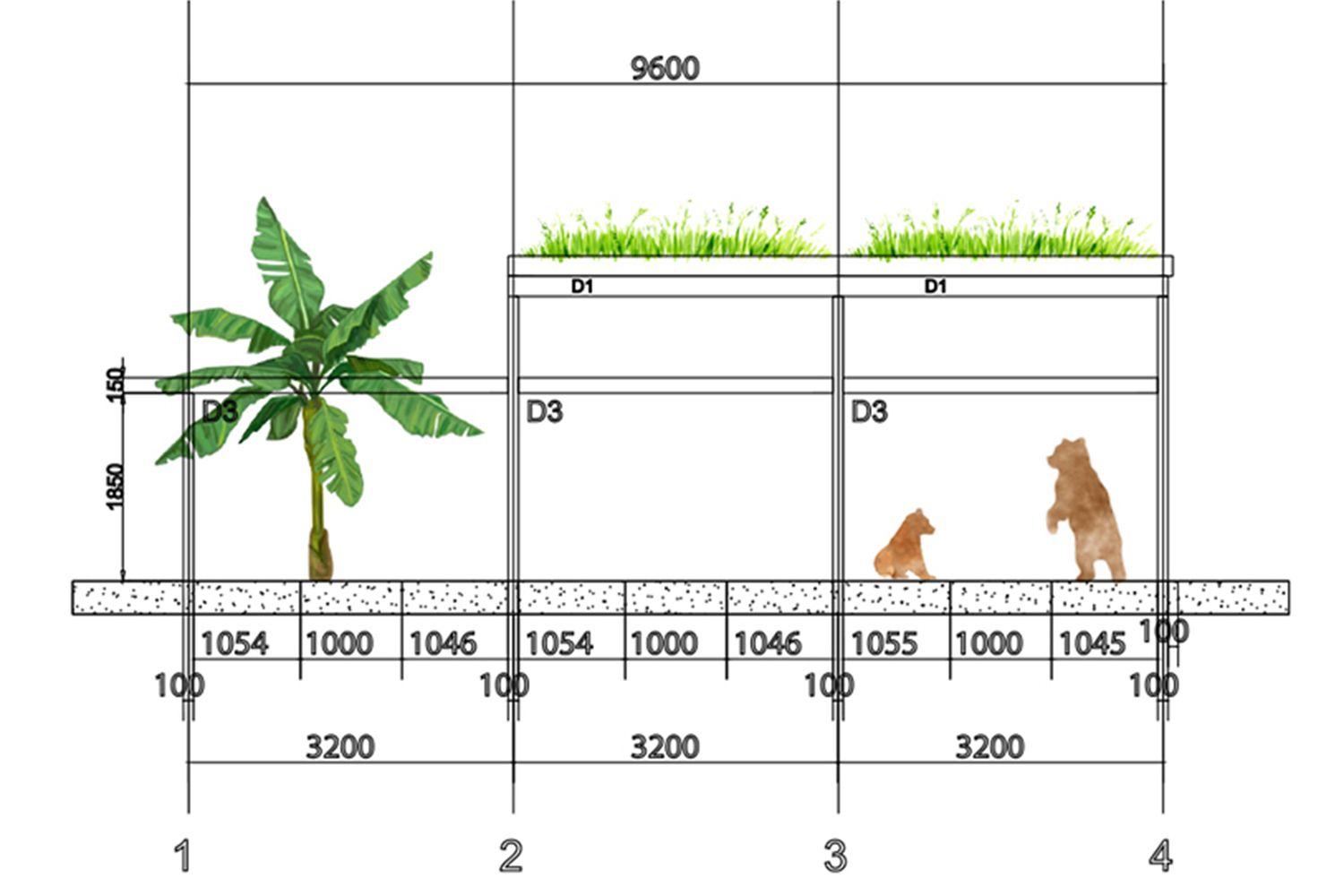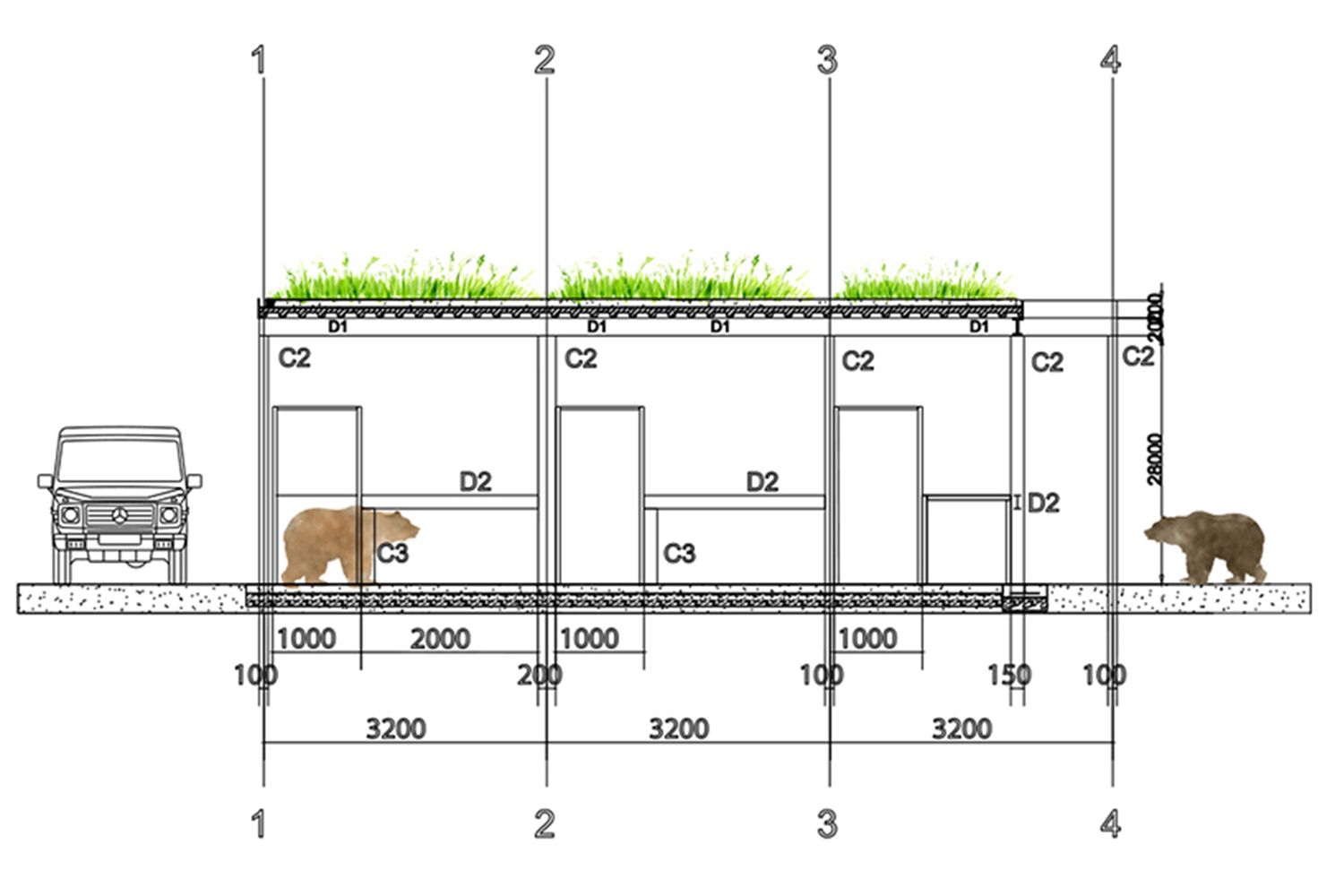 [Photos by Elettra Melani via ArchDaily]
---

Related Articles:
---