The International Union for Conservation of Nature (IUCN) has announced its plan to embark on a program aimed at conserving marine turtles in Quang Ngai's Ly Son Island in 2018.
The program will begin with a communication campaign discouraging the use of plastic among inhabitants of the island as well as tourists, IUCN's Marine and Coastal resource program coordinator Bui Thi Thu Hien told Vietnam News. The campaign aims to educate the community on the necessity of safe marine areas in order for sea turtles to return to the island in the near future.
According to Hien, the program will also include marine environment cleaning and protection activities, which will be launched at the beginning of this year.
In the 1980s, beaches in Quang Ngai, including Ly Son Island, would receive about 200 marine turtles to lay eggs, according to IUCN's research. However, this figure had dropped 90% by 2000 as a result of overfishing, urbanization, and embankment construction.
IUCN also noted that sea turtle conservation is available at only eight out of 16 Marine Protected Areas (MPAs) in Vietnam. On top of that, the MPA in Ly Son Island suffers from a lack of funds and manpower for sea turtle conservation efforts, Hien told the news site.
According to sea turtle conservationist Le Xuan Ai, the marine reptiles used to frequent the beaches of Quang Ngai, Quang Nam, Binh Dinh, Phu Yen and Binh Thuan to lay eggs. In particular, Quang Ngai's beaches once housed species such as green turtles, hawksbill turtles, and leatherback sea turtles, most of which are now classified as endangered, according to the WWF.
In 2016, Ai sent nearly 900 baby turtles into the ocean as part of a pioneering program in ex-situ sea turtle conservation, in which volunteers brought 40-day-old turtle eggs laid on Con Dao Island to Quang Nam's Cham Islands, where they were subsequently hatched in sand nests, according to Vietnam News.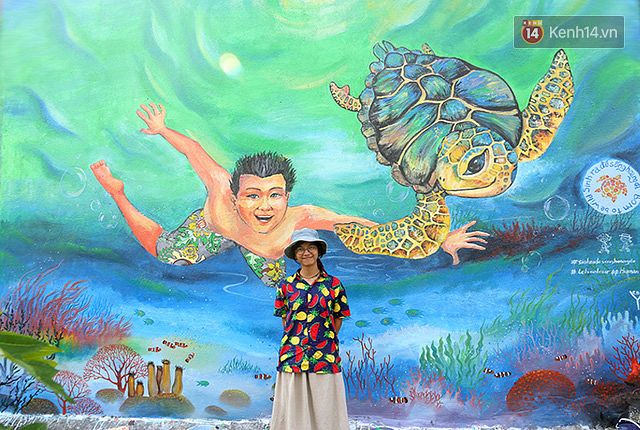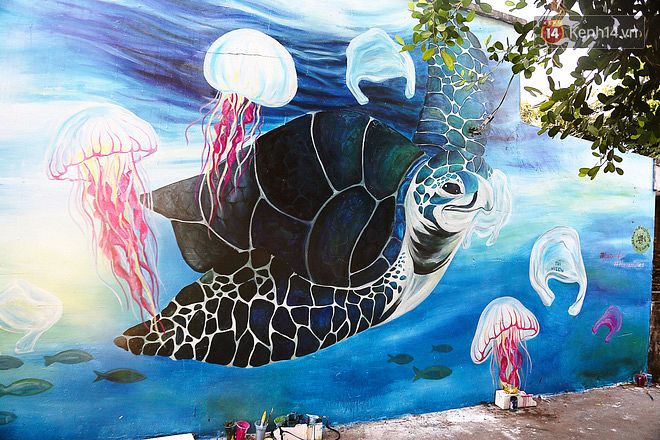 Cham Islands, with their accommodating and bountiful ecosystem, were once the ideal breeding ground for sea turtles, reports VietnamNet. In the last 10 years, however, tourism and other socio-economic developments have turned them away.
The program to be launched this year will not be IUCN's first effort in protecting the marine creature. According to Vietnam News, last June IUCN organized a street art competition in the An Binh Islet Commune in Ly Son Island District in hopes of promoting the conservation of sea turtles and highlighting the importance of environmental protection in the Ly Son MPA via mural paintings.
IUCN's presence in the Southeast Asian country dates back to the mid-1980s. After Vietnam became a State Member of the Union in 1993, IUCN has supported the development of various laws and policies affecting national biodiversity and environmental protection.
[Top photo via Thought Co.]
---

Related Articles:
---