This Go Vap house built by MM++ Architects utilizes low cost materials and combines traditional construction principles with contemporary design for some beautiful results.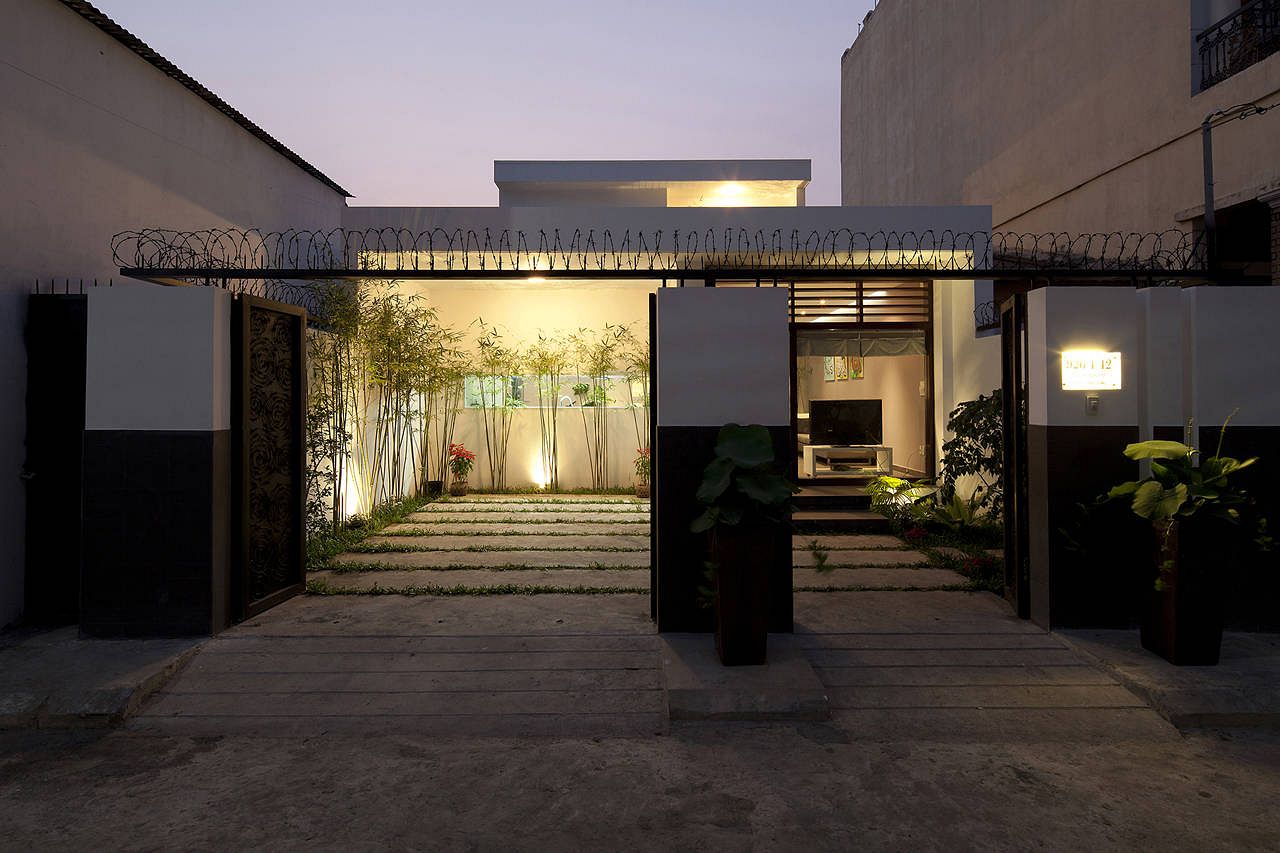 From the architect: A first block in the front with entrance, living area and kitchen, merged all together in one large open space, encouraging interaction between family's members. After crossing a small interior garden with a large roof opening, a second block with the two kid's bedrooms on the ground floor, parental suite and an additional bedroom on the first floor.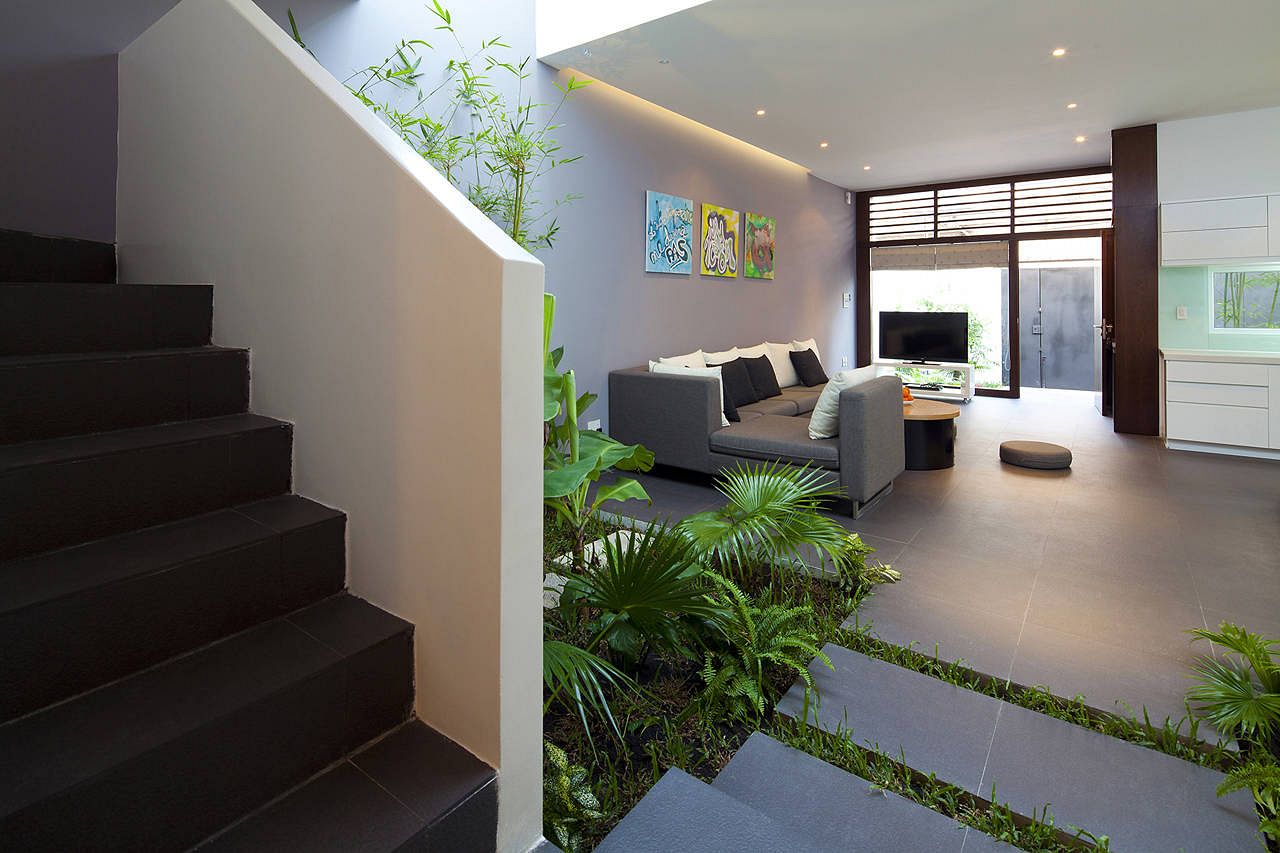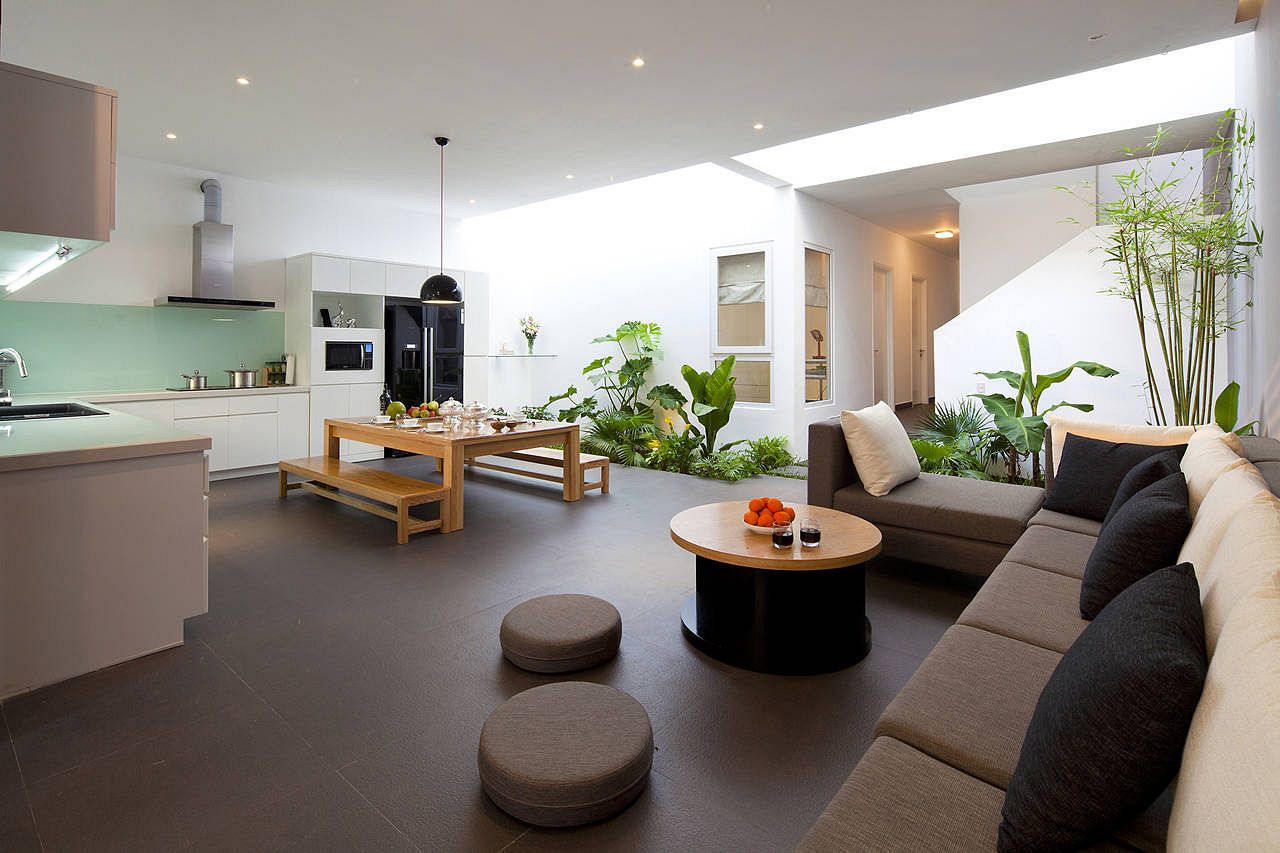 The challenge of this project was to build a contemporary house with a "high end feeling" in a very restrictive budget, for this reason architectural elements are really simple ( concrete structure, brickworks, ceramic tiles, corrugated iron roof layered with insulating material) while furniture and equipment are in a high quality finishing.
---
Related Articles:
- [Photos] Awesome Tree House Café In Gò Vấp District
- Vietnamese Bamboo House Design Highlighted At International Architecture Awards
- House 81: An Urban Oasis In District 2

---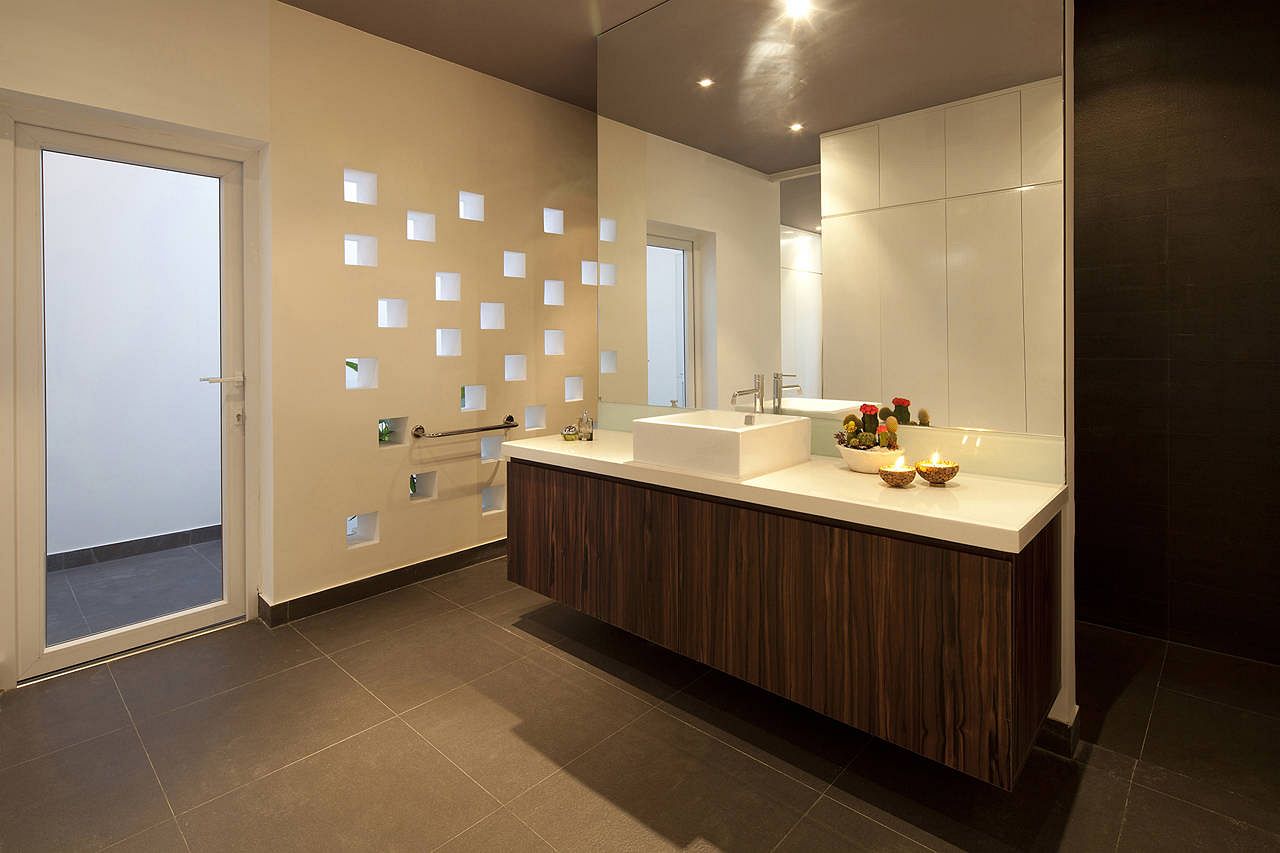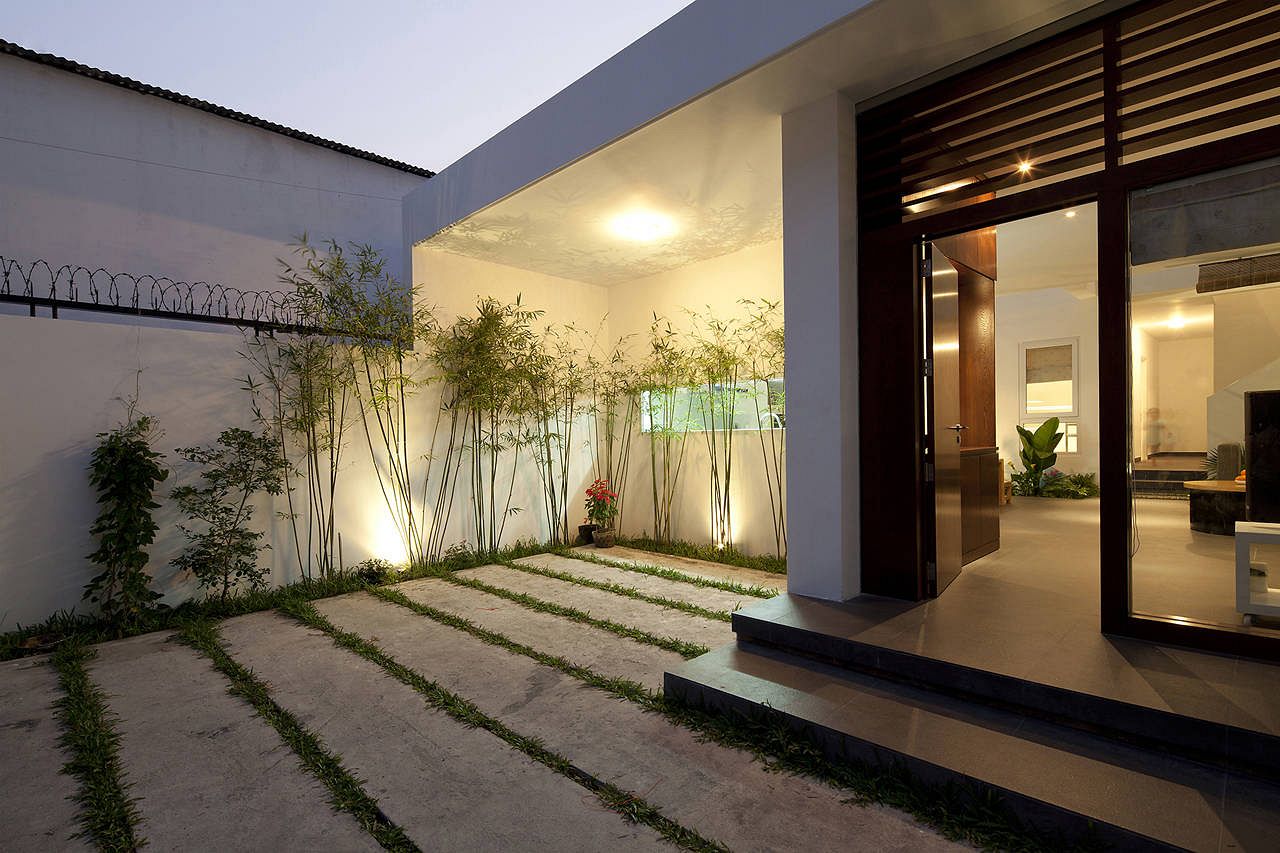 Natural ventilation (through top frame louvers on the facade, openings in the glass roof and back courtyard), indirect natural light and a large overhang roof on the front elevation to prevent direct sun light, make the house comfortable to live.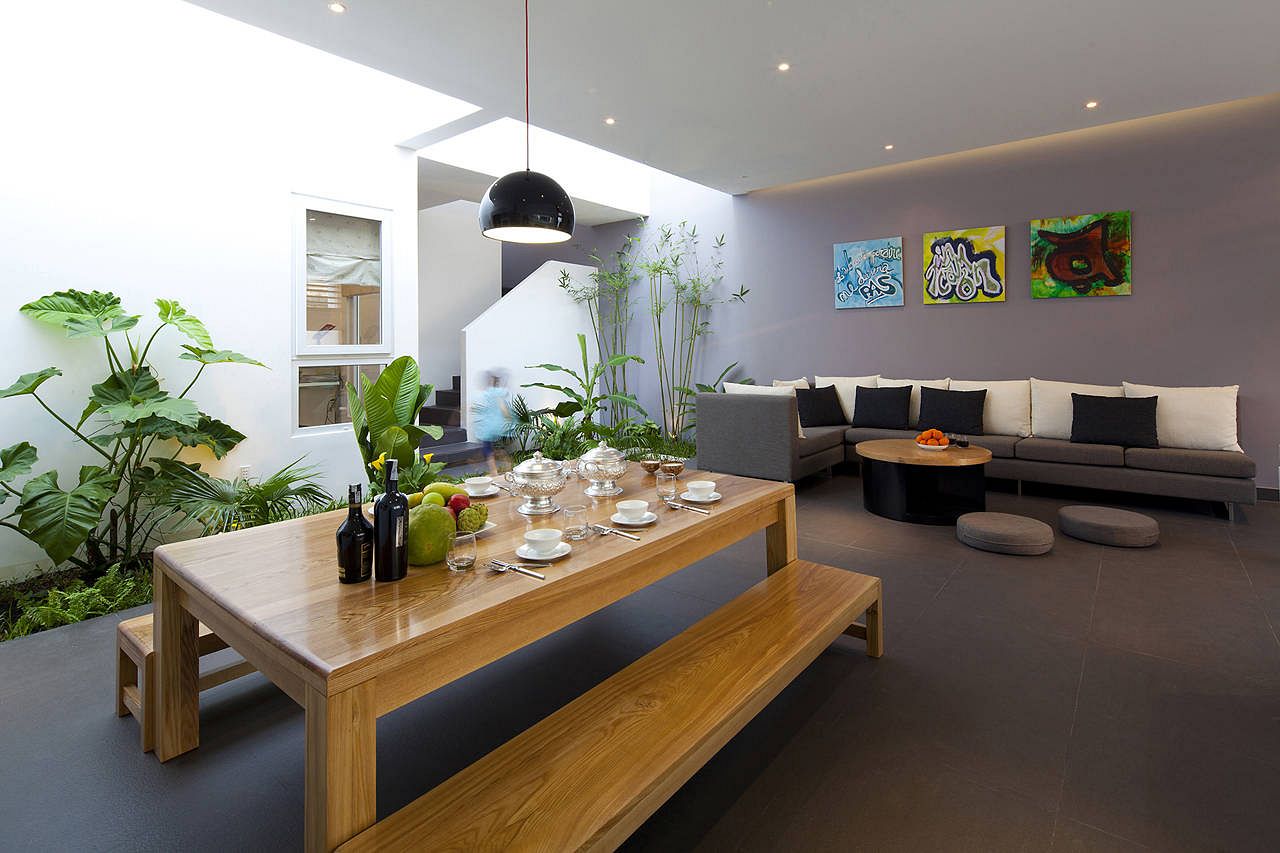 The multiple "inside-outside" visual connections with the front courtyard planted, the interior garden with tropical plants and bamboo planted pots on the first floor create a relaxing and private environment in the middle of a high density neighborhood.
[Photos by Nam Bui]