Upstream dams aren't the only threat to the Mekong Delta.
---
Related Articles:
- New Laos Dam Could "Kill" The Mekong Delta: Experts
- 5 Unique Markets In The Mekong Delta
- Frenchman Swims the Length of the Mekong River to Highlight Pollution

---
Uncertain years of food production are a thing of the past for Vietnam as rice crops boom throughout in the Mekong Delta. Overtaking Thailand last year as the largest exporter of rice in the world, the country's ricebasket has been a source of income and sustainability for the Delta.
While this prosperity is great for the region, according to The Guardian, over-farming and the push for higher profits are threatening the sustainability of the region. Coupled with rising ocean levels, the equilibrium that provides for many cities across the Mekong Delta as well as supporting thriving export crops is shrinking.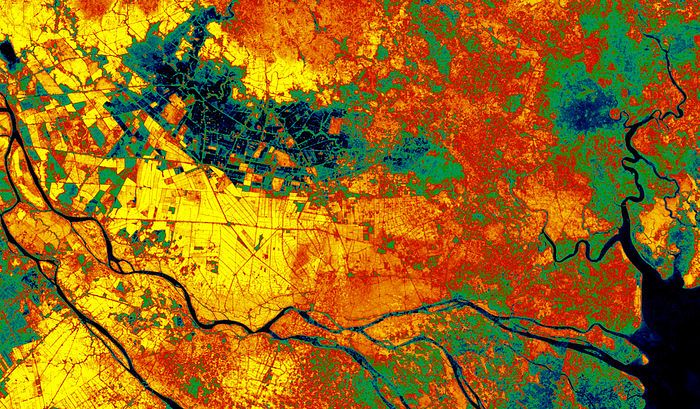 Shrimp farming is a newcomer to the boom of the Mekong and brackish ponds full of prawns are popping up all over the Delta. The success has been so widespread that many farmers are converting their rice fields to shrimp farms.
While this seems like a natural progression, rising tides are adding salinity to the groundwater and the push for higher profits has led to a whole host of problems.
Mass-scale farming and overcrowded ponds lead to large amounts of waste production, increased risk of disease, and heavy use of chemicals and antibiotics.
The Mekong Delta is more susceptible to rising ocean levels than nearly any other agricultural area in the world. Rising tide levels threaten the viability of rice farming and the intensive farming practices involved with raising shrimp as an export crop produce an unsustainable situation that puts the whole Delta at risk.
Ironically, in their quest for short-term profits, these farmers are creating a situation in which will leave them with the short end of the stick in the coming years.
A full outline of this impending crisis is explained quite thoroughly in The Guardian's article.
[Top photo via WorldFish's Flickr]