Four buildings from Vietnamese "starchitecture" firm, Vo Trong Nghia, have been named finalists for Archdaily's "Building of the Year" Awards.
Archdaily, one of the world's leading architecture websites, doles out awards based on the votes of its readers who evaluated over 3,000 projects, with the finalists consisting of the top-5 designs in each category.
Vo Trong Nghia's projects made the top 5 in four different categories - the Houses, Hospitality, Educational Architecture and Refurbishment.
House Category
The firm's House for Trees is contending for top honors in the House category. Located in Tan Binh District, the home consists of 5 separate concrete blocks that take the idea of green roofing to the next level.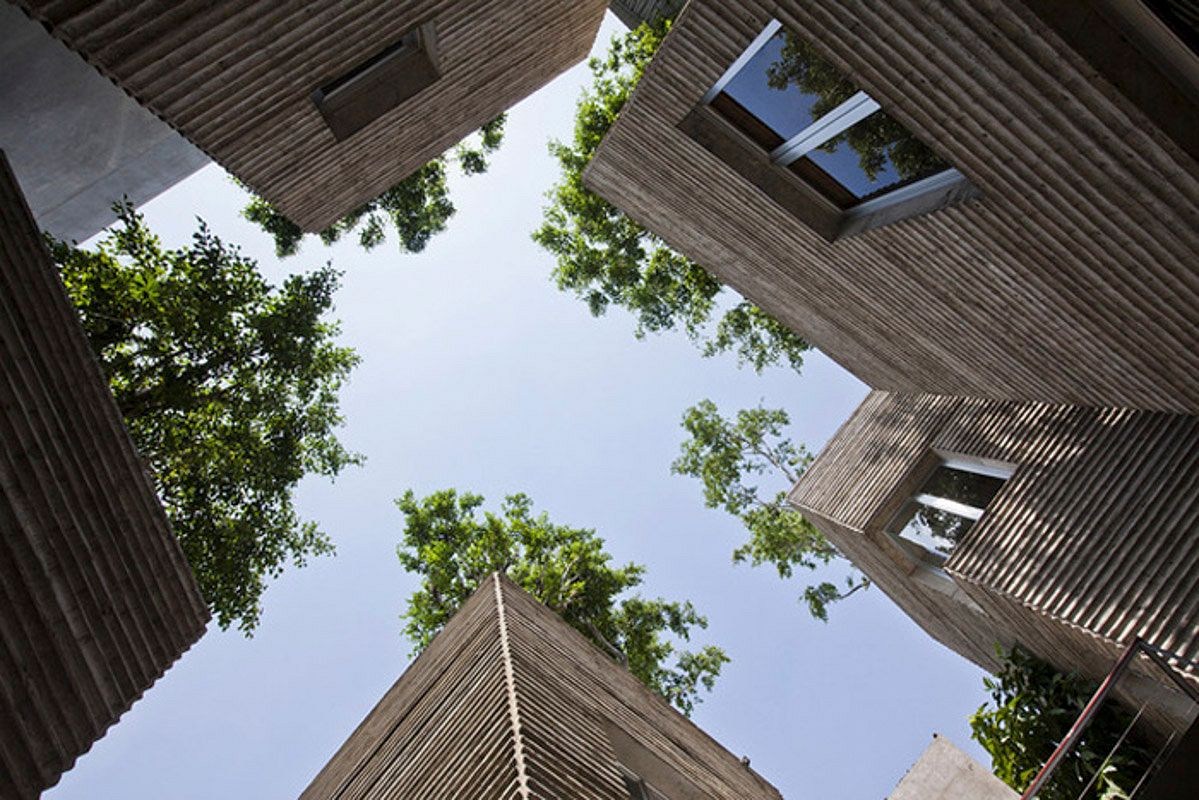 Trading in the water barrels typically found on roofs in Saigon for trees and gardens, the design is an ingenious way to bring some green to the city's park-starved outer districts. In addition to the green rooftops, the ground is lined with permeable bricks which are meant to prevent flooding during the rainy season.
Hospitality Category
Son La Restaurant, located in the northern province of the same name, is a finalist in the Hospitality category.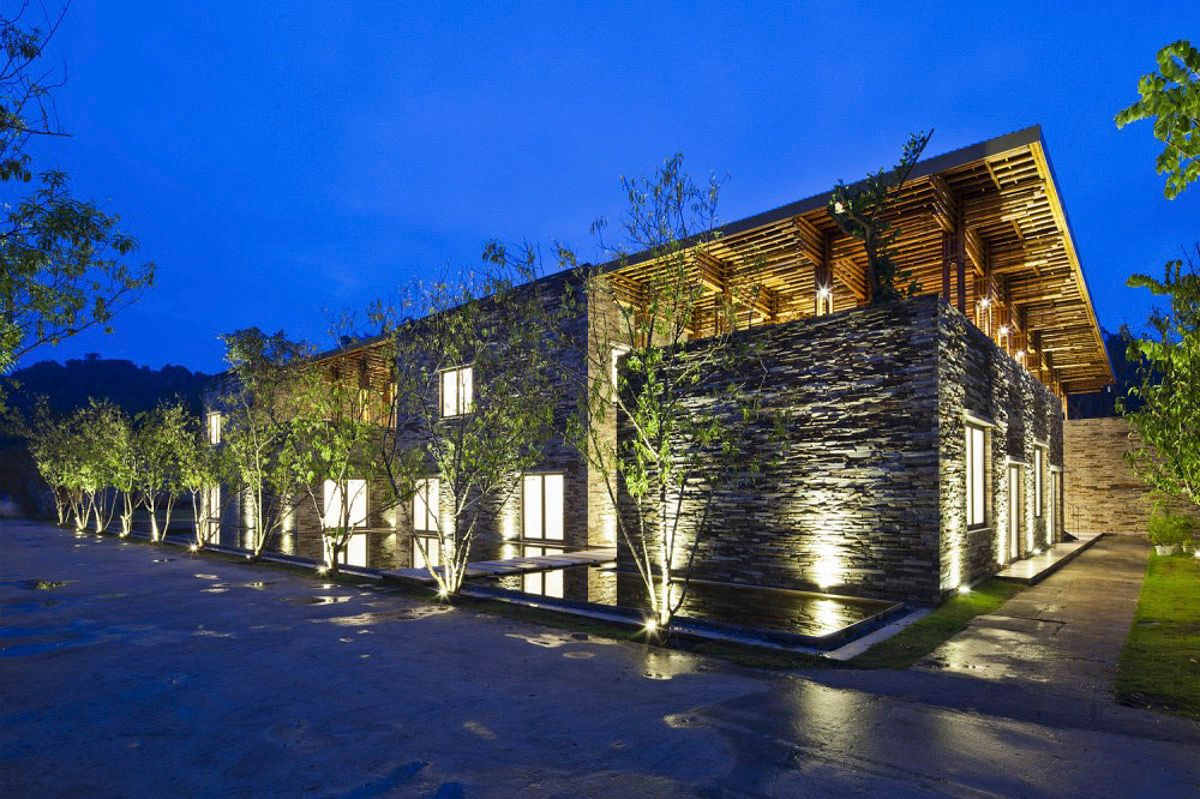 The eatery employs affordable local materials such as stone and bamboo which intermingle with the local climate characterized by heavy monsoons during the rainy season.
Education Category
The Farming Kindergarten in Dong Nai Province, a prototype of a sustainable educational space in a tropical climate is a challenger for the Education category. The building features recycled materials, a water recycling system, solar-powered heating, and other energy-efficient and eco-friendly components visibly designed into the building to teach children about energy saving processes.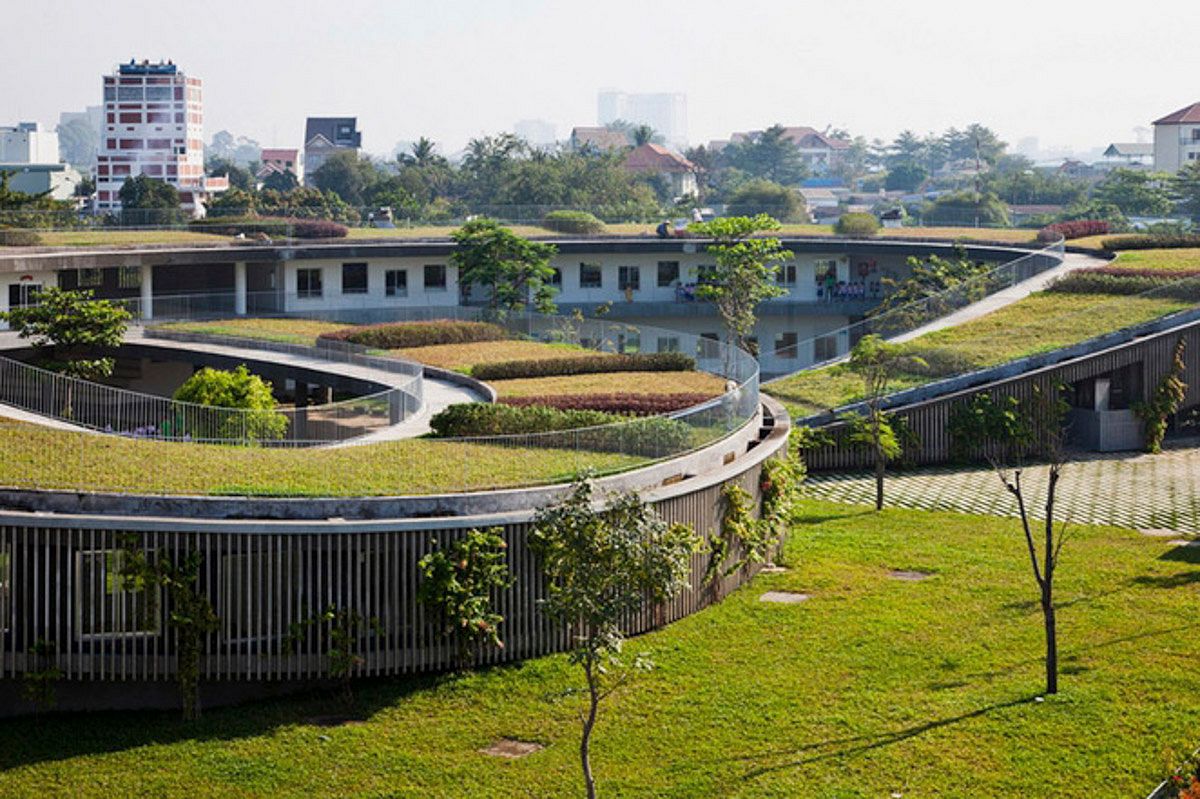 The building received a Silver Provisional Certificate as a pilot project of LOTUS, a green rating system by the Vietnam Green Building Council.
Renovation Category
Finally, Vo Trong Nghia's Greenfall Renovation, a prototypical single house renovation in Hanoi, was chosen as a finalist in the Renovation category.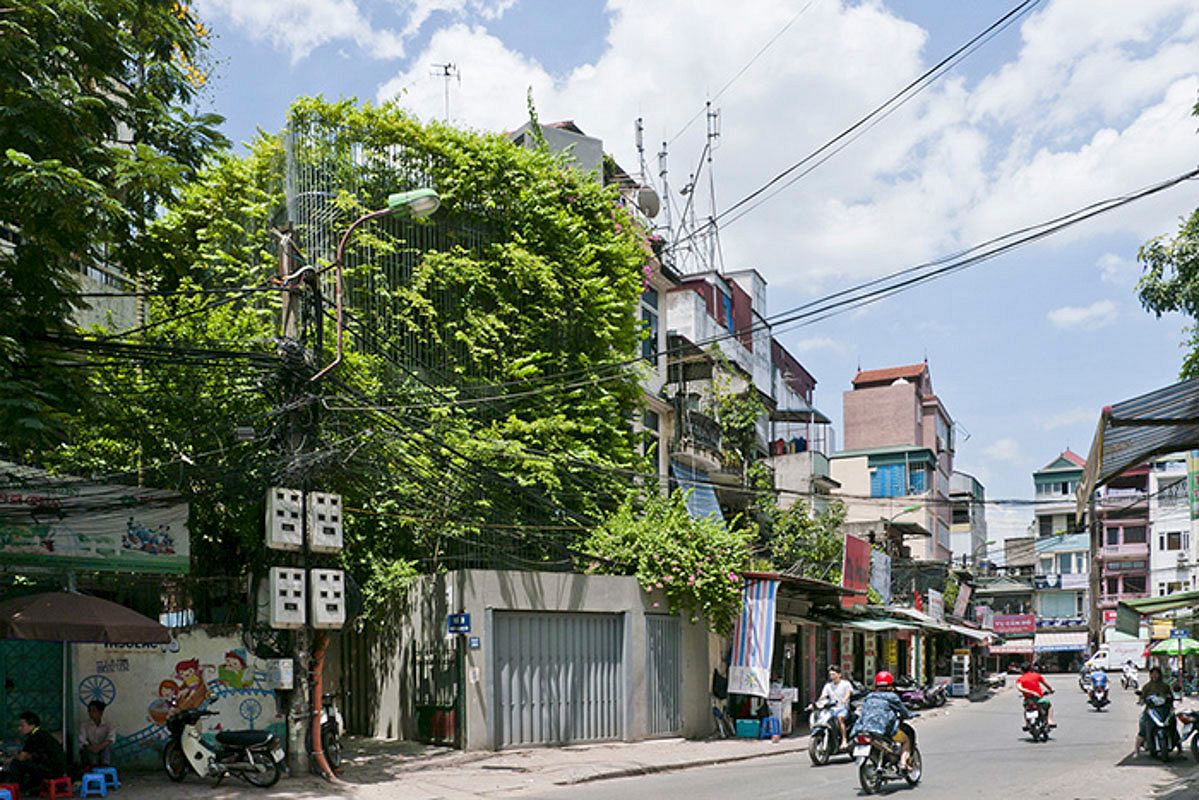 Designed against a backdrop of pollution and traffic, the house seeks to bring a spot of greenery to the city while encouraging a comfortable living environment for both the residents and their neighbors.
It's shaping up to be quite a year for the architecture firm. It was recently featured CNN's "Ones To Watch," a series that "shines a light on up-and-coming creative talent set to be the next big names in culture and the arts," the network wrote before the show aired last month.
It wouldn't be surprising to see Vo Trong Nghia win out in at least a few the aforementioned categories.
You can get in on the voting here.