Hanoi's Cheering Beer Club/Restaurant, designed by H&P Architects, aims to blur the boundary between inside and out by creating a dialogue between contemporary architecture and the surrounding environment. The result is a venue full of beautiful woodwork, centered around an old tree.
---
Related Articles:
- Hanoi's Beautiful "Greenfall Renovation"
- Rooftop Aquaponic Systems Bring Sustainable Urban Farming To Saigon
- KN House: Blurring the Line Between Inside and Out
---
From the architect: Located at the center of Hanoi, Cheering Restaurant is renovated from a long-closed project which still remains steel frame structure and reusable covering materials such as: glass, steel, bar steel, sheet-metal roof.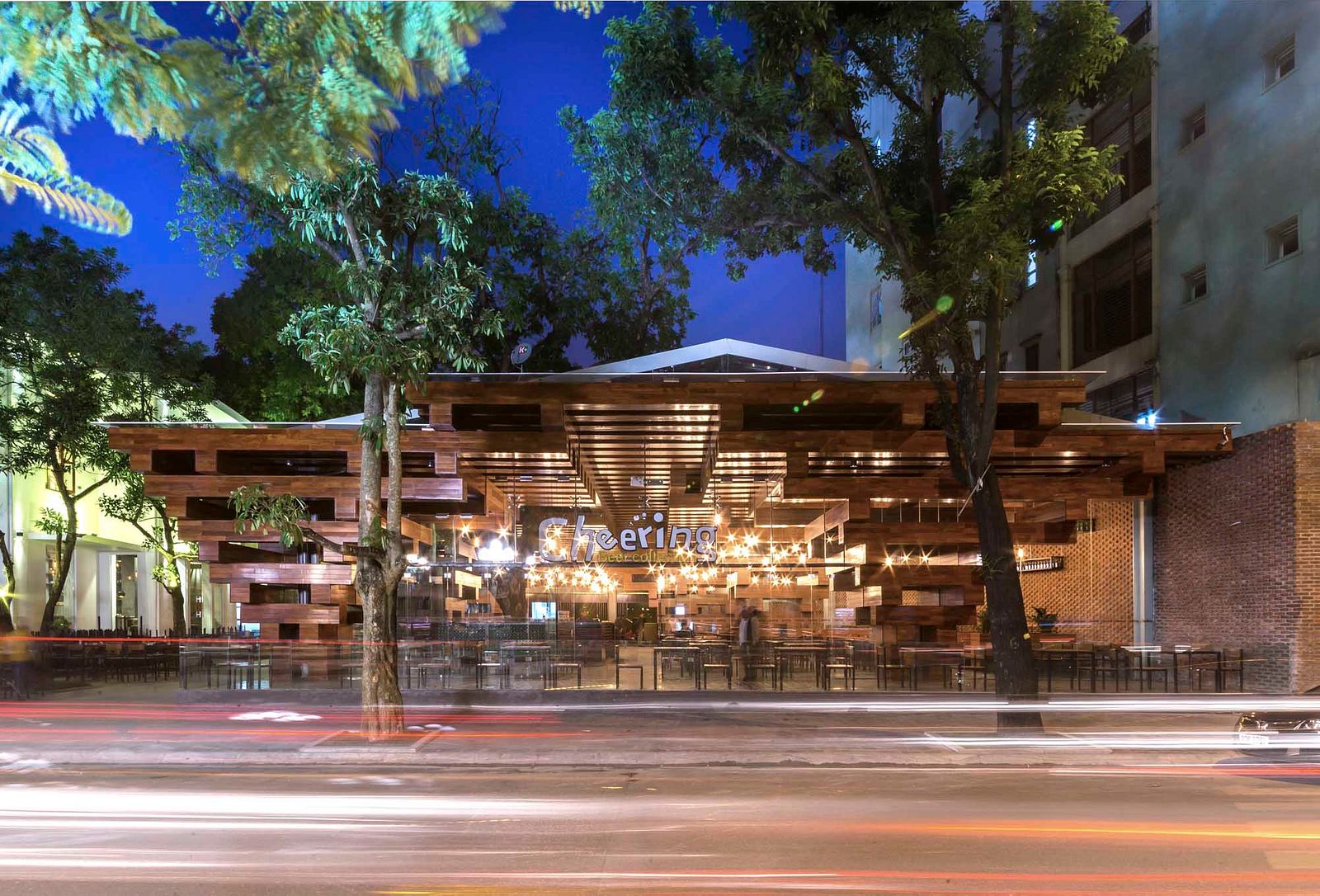 The life on sidewalk, where many daily activities of Hanoi people, especially cuisine happen from daytime to nighttime, inspired the designers to create a space that recalls ancient trees – a familiar image in streets of this thousand-year-old city.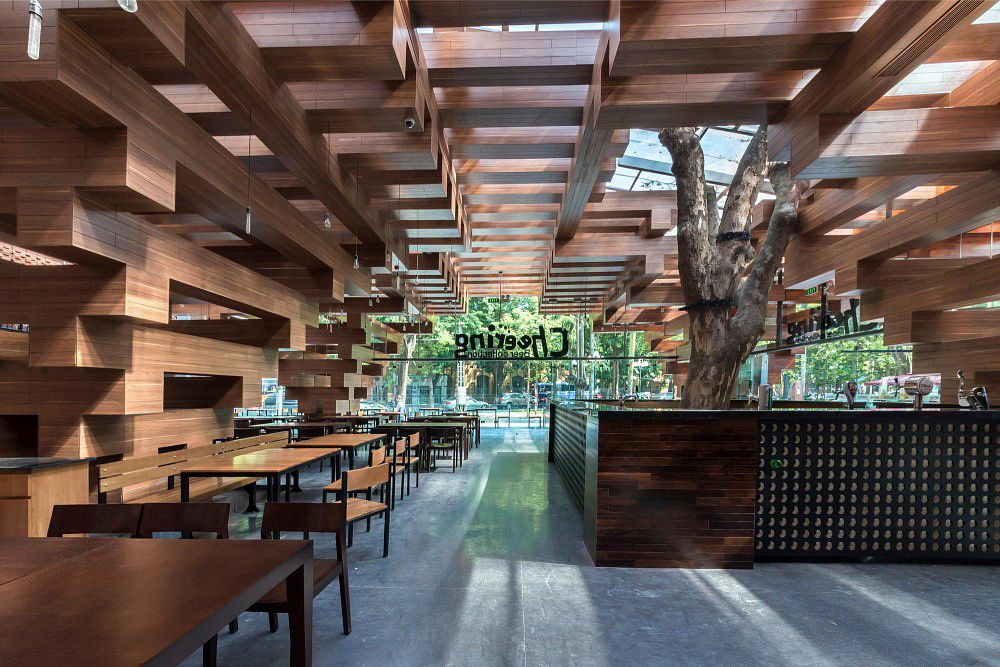 The solution proposed welding the entire existing steels to create a new system that can bring technical pipes inside and be covered by low quality wood bars (9,2 cm x 120 cm x 1,5 cm) forming timbers of 40cm x 40cm section. Covering wood is selected to resist the tropical climate.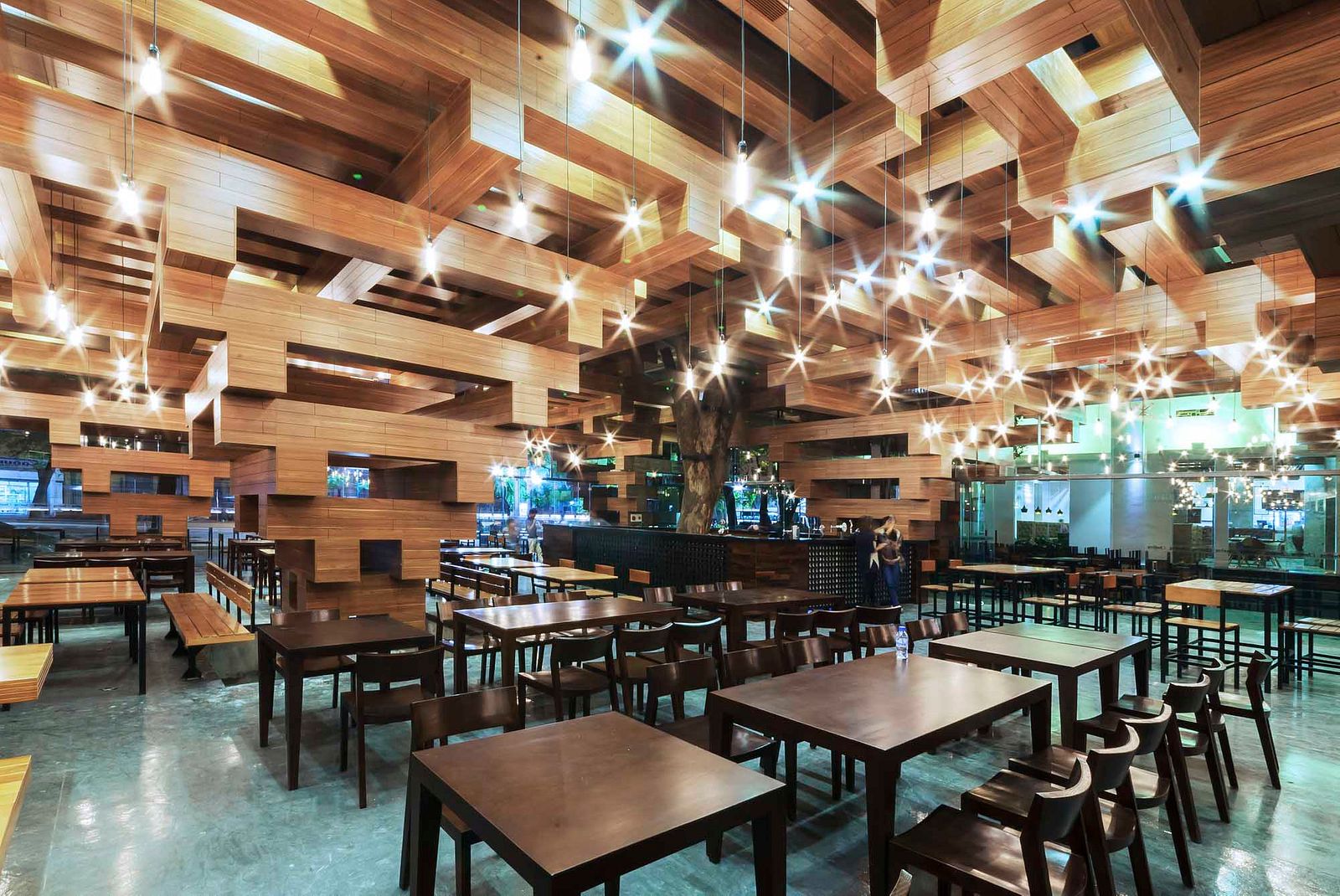 On the three-dimensional network divided by 4, the "timbers" stacked perpendicularly to each other and gradually spreading upwards in order to create "tree roots" for separating spaces and make children playground. The "tree roots" continue growing alternately to make a stable frame which helps reducing heat and creating various shadows from the polycarbonate roof. In the middle of the roof is an air layer which is cooled and cleaned automatically by water spraying system linked to the rainwater collection tank.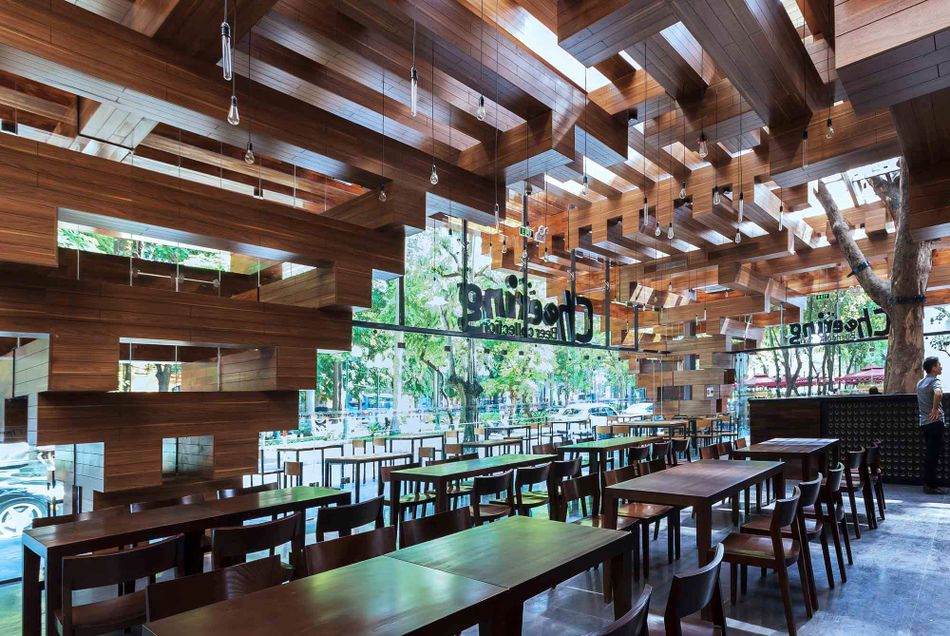 The proposal does not divide Structure and Covering; Ceiling and Wall; blurs the boundary between Inside and Outside; thoroughly utilizes Views and Landscape. It creates special experiences for the users and brings people closer to nature by a space which contains the essence of Hanoi cuisine culture on sidewalk.
2 Lý Thường Kiệt, Quận Hoàn Kiếm, Hanoi.


[H/T Archdaily]