Saigon has been working hard to revive the Hang Bang Canal with the project currently entering its third and final phase. But, like many other large-scale public infrastructure projects in the city, additional funds have been requested to clear residents from the site.
According to the vice chairman of District 6's People's Committee, there are still 400 households that must be relocated at a cost of US$53 million to accommodate the project, reports VnExpress.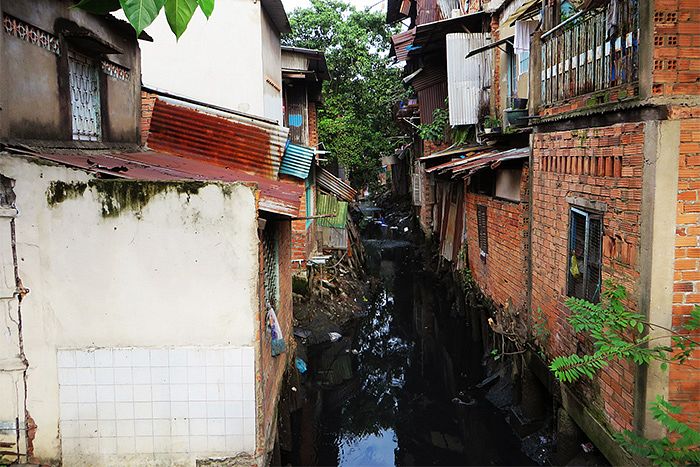 The revival of Hang Bang Canal aims to prevent chronic flooding in District 6, which according to experts, is exacerbated by an underdeveloped drainage system.
The project aims to restore the 1,400 meter-long waterway formerly known as Canal Bonard, which runs from Lo Gom Canal (along District 6's Hoang Le Kha Street) to Vạn Tuong Street in District 5 (formerly a canal as well) will be dredged.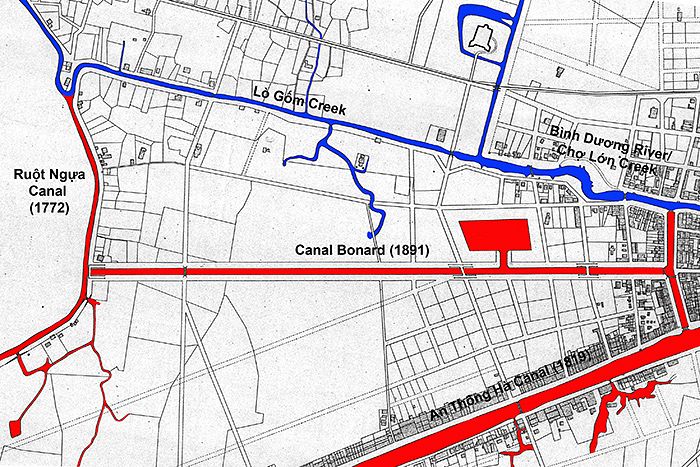 Hang Bang Canal was only one of over 100 that were either obstructed or entirely filled after 1975.
"The Canal Bonard was abandoned in the late 1970s and in subsequent years most of its eastern section was filled. Sadly, the surviving section of this historic inner-city waterway is today little more than a rat-infested open sewer, surrounded by temporary housing," wrote historian, Tim Dolling before the revitalization program began.
Phases 1 (from Lo Gom Street to Binh Tien Street) and 2 (from Pham Dinh Ho Street to Van Tuong Canal) were completed earlier this year. When all is said and done, approximately 950 households along the canal are expected to be relocated.
---

Related Articles:
---