Hàng Bàng Canal, formerly known as Canal Bonard, will soon receive a massive US$100 million renovation in a bid to return the narrow brackish creek into a clean, manicured waterway.
---
Related Articles:
- Once Filled With Shrimp And Fish, HCMC Canal Now An Environmental Disaster
- The Lost Inner-City Waterways Of Saigon And Chợ Lớn - Part I
- The Lost Inner-City Waterways Of Saigon And Chợ Lớn – Part 2
---
The 1,400-meter canal which runs from Lò Gốm Canal (along District 6's Hoàng Lê Kha Street) to Vạn Tượng Street in District 5 (formerly a canal as well) will be dredged, widened and lined with trees in an effort to improve the public health of surrounding residents and reduce chronic flooding, reports VN Express.
The project will be split into 3 phases and completed by 2020. The first phase will see the relocation of temporary houses that currently line the waterway's banks on the 200-meter section between the Lò Gốm Canal and Bình Tiên Street.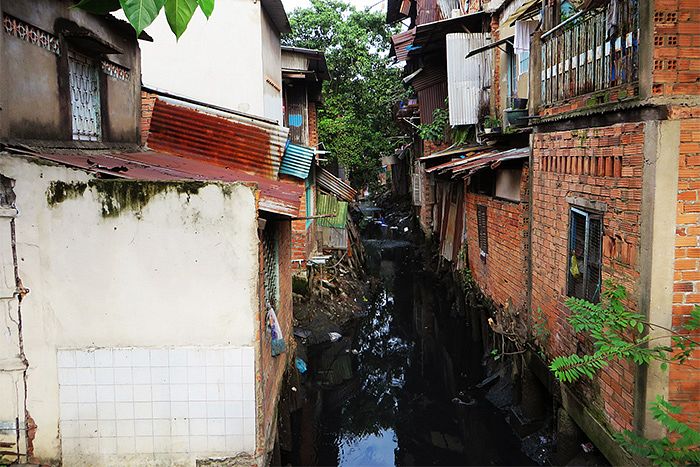 In 2000, the aforementioned section of Hàng Bàng Canal was severely polluted and later filled, leaving only a small creek. The canal was further degraded when residents started building shanty houses on both sides and clogged the canal with garbage.
What's unclear, however, is what water source the canal will be reconnected to as its path is seemingly blocked to both the Lò Gốm and Tàu Hủ Canals.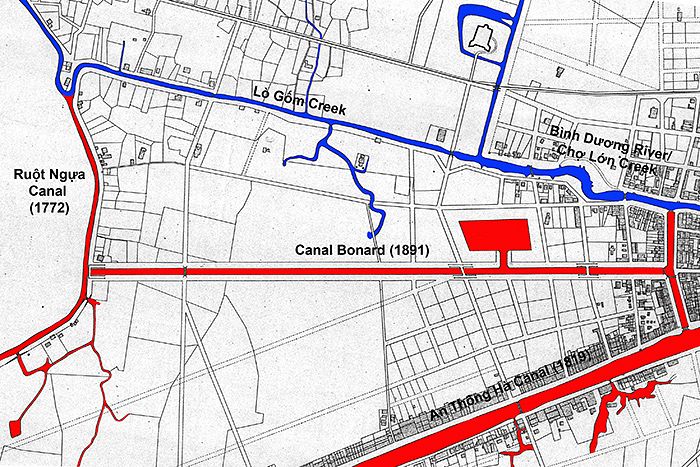 Hàng Bàng Canal was only one of over 100 that were either obstructed or entirely filled after 1975.
"The Canal Bonard was abandoned in the late 1970s and in subsequent years most of its eastern section was filled. Sadly, the surviving section of this historic inner-city waterway is today little more than a rat-infested open sewer, surrounded by temporary housing", wrote historian, Tim Dolling.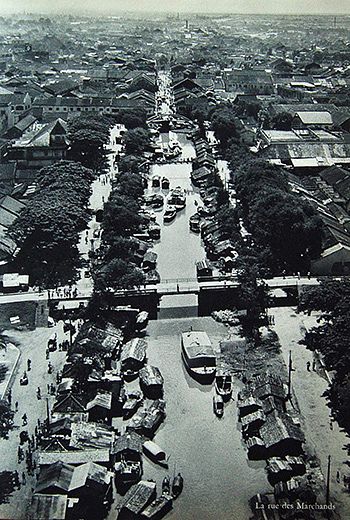 This is great news for Saigon resident and hopefully, there are similar plans in the works for the many other canals in the city that are in similarly poor condition.