Saigon's buildings come in every configuration imaginable. Whether squeezed into impossibly small spaces or built on misshapen plots of land, the city's tube houses present a unique and interesting challenge to local architects.
Like several others, the folks at Studio8 have come up with some pretty impressive solutions to the cramped quarters of urban Vietnam, reports ArchDaily.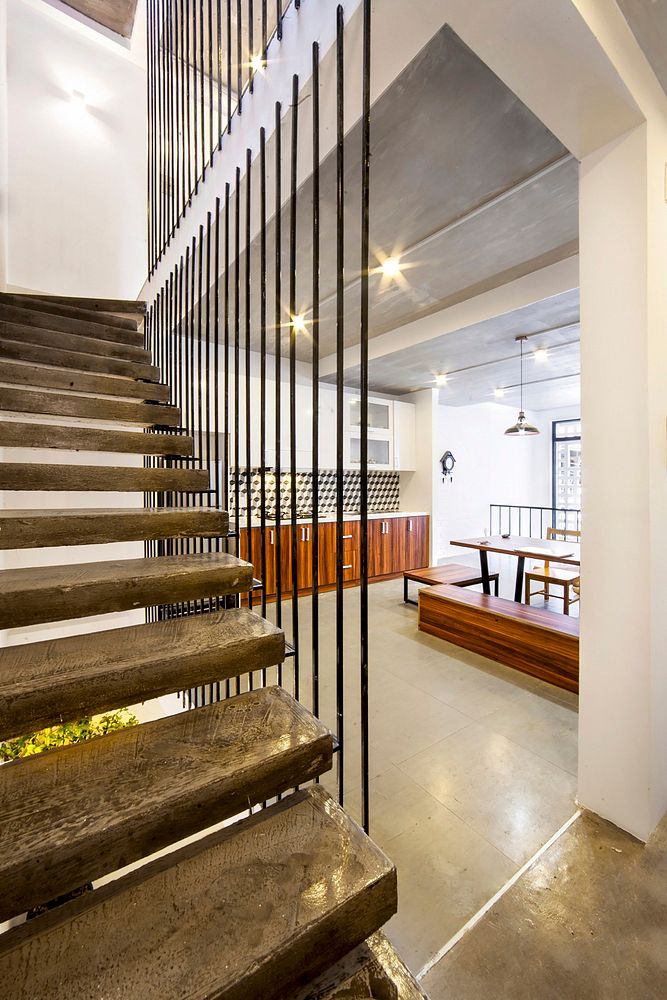 On a small property in District 10, Studio8 has transformed the original tube house into a bright, open structure. Due to the building's unusual size – five meters wide and nine meters long – the architects were unable to create the standard internal courtyard that features in most Vietnamese row houses. However, instead, the architecture firm created a one-meter void at the front of the house, engineered to maximize natural light and ventilation and minimize the homeowners' energy consumption.
The resulting house is deceptively spacious. Spread over four floors, the Q10 house includes several smaller living rooms, a dining room, kitchen, master bedroom and open-plan office space, as well as a grid-like exterior not unlike Tan Phu's Breeze House, albeit a little more symmetrical. The grate-like facade allows for better air flow, ushering in cool breezes and making the house a stunning addition to its residential alley at night when the lights are on.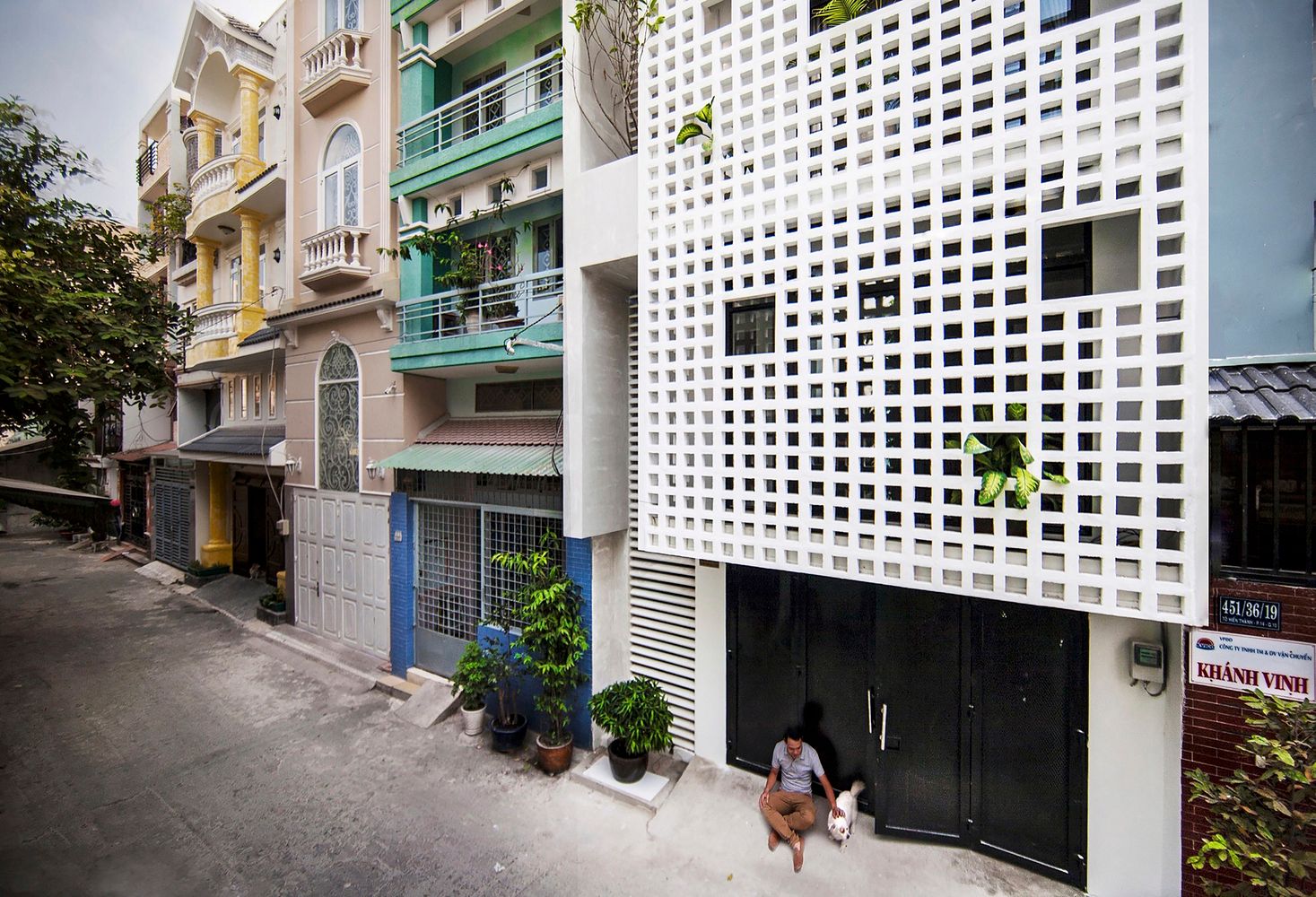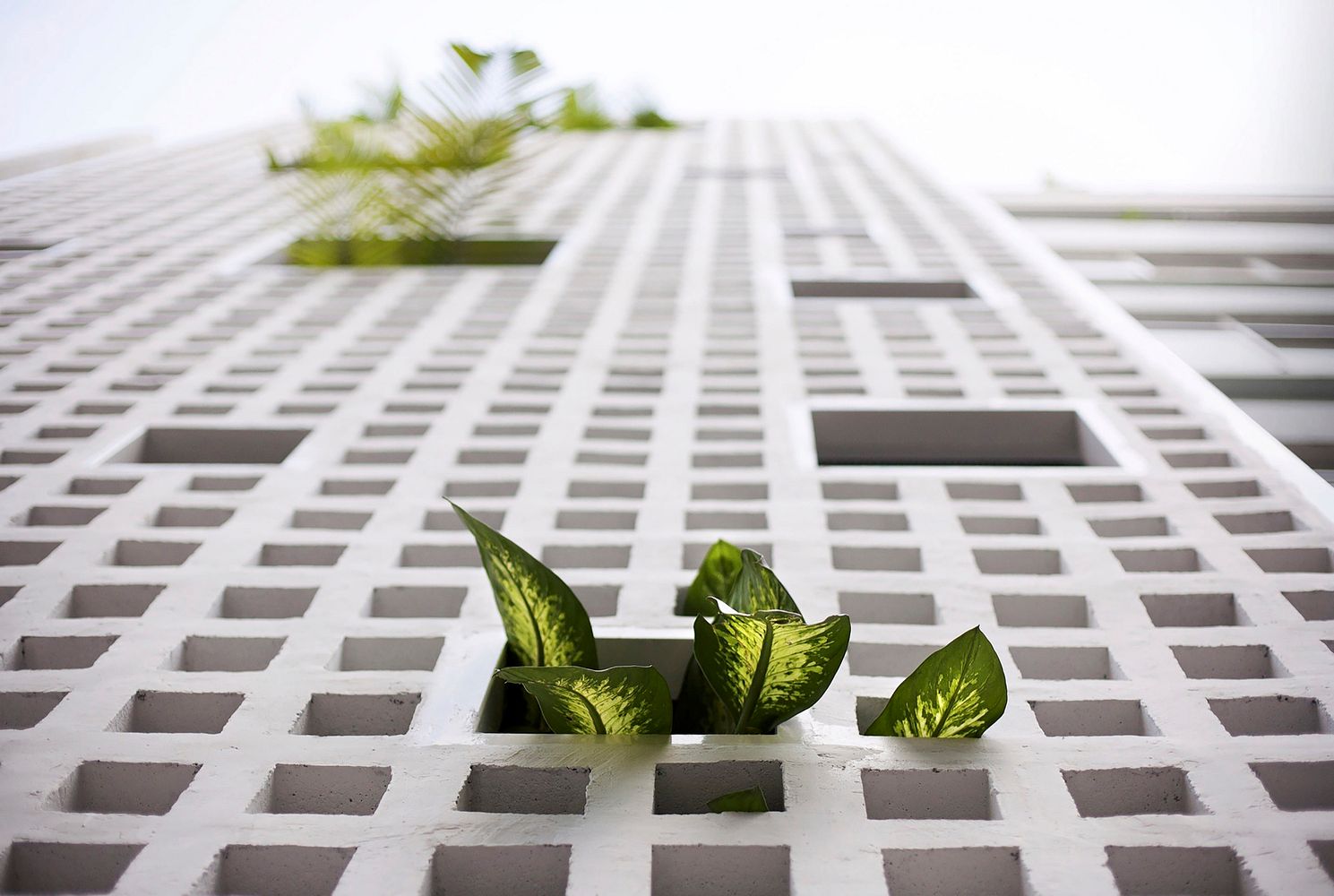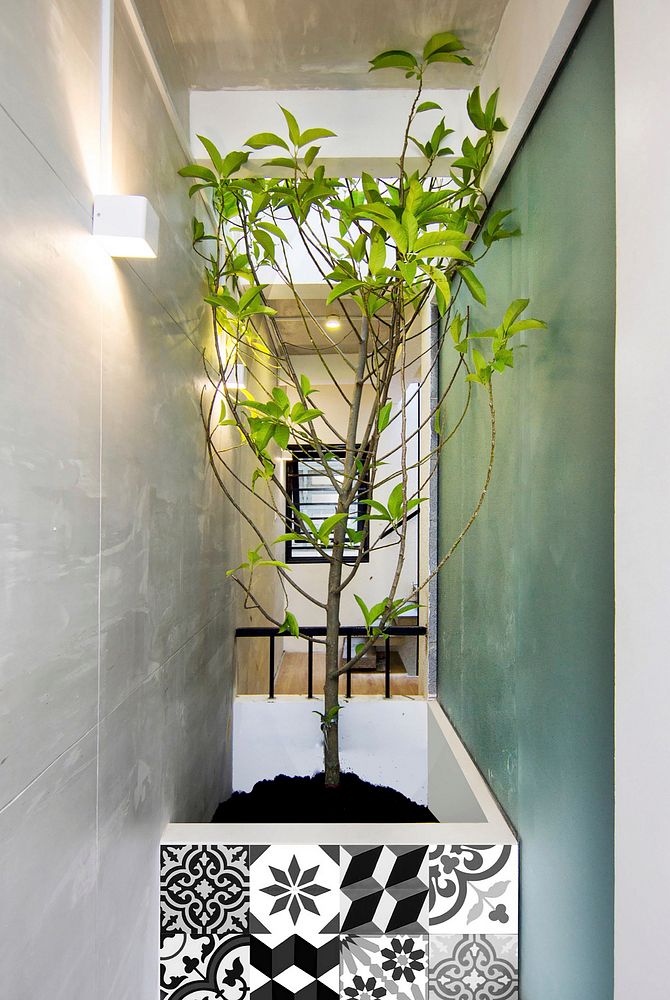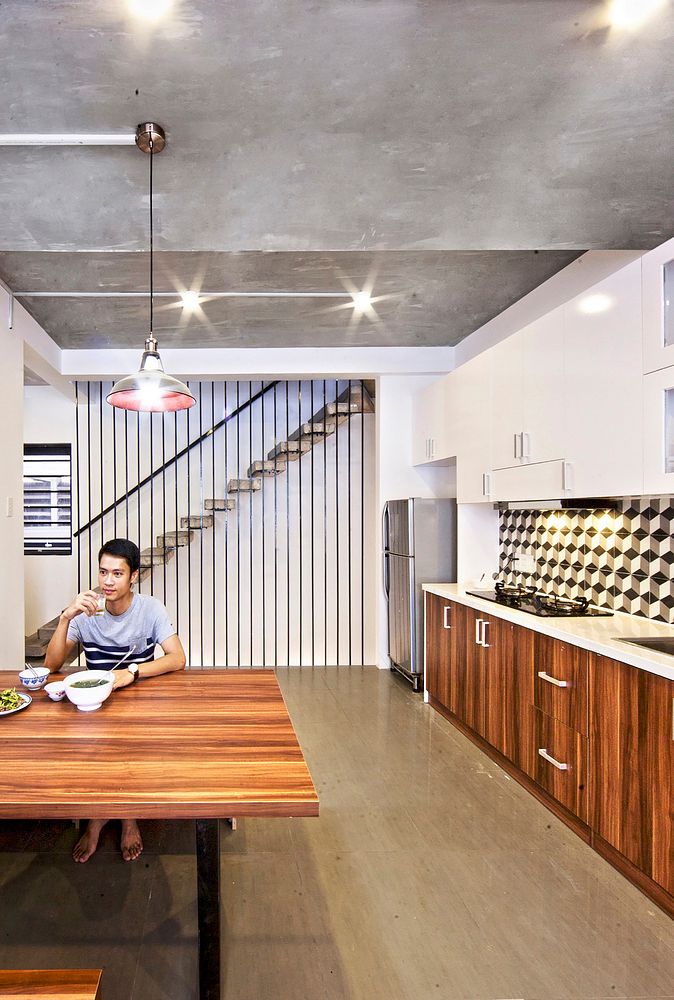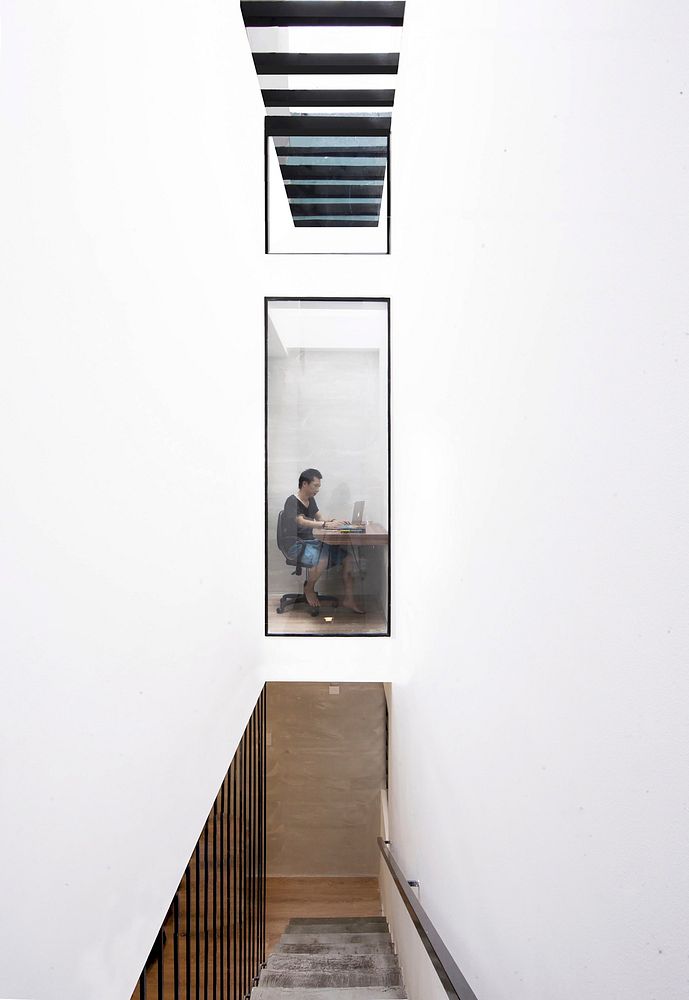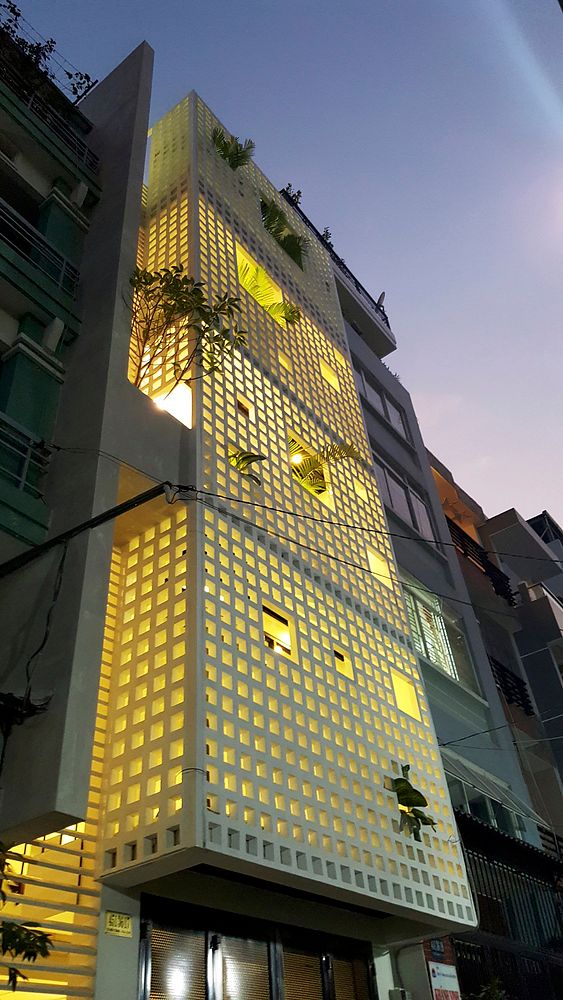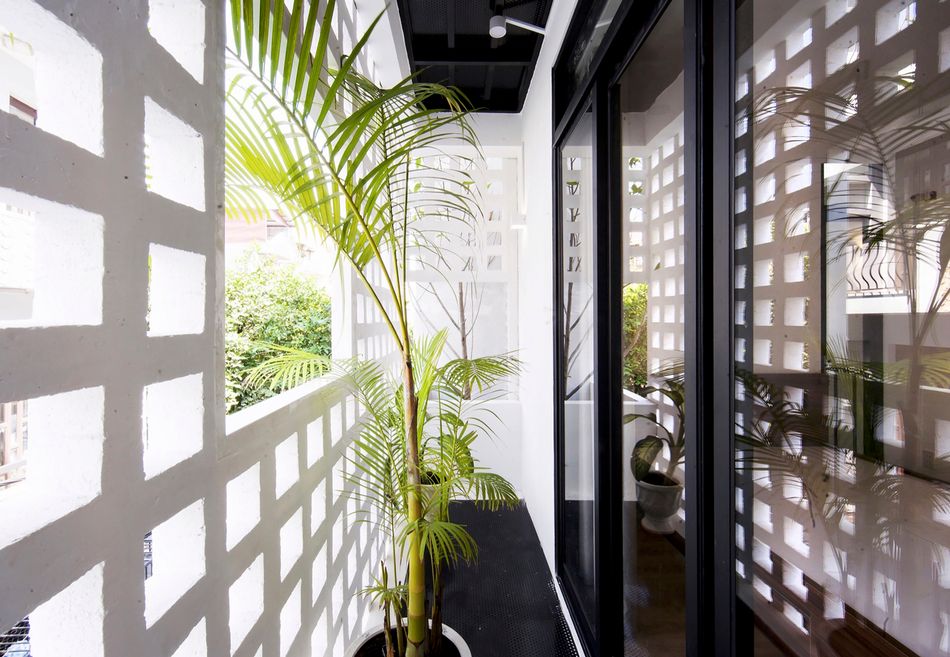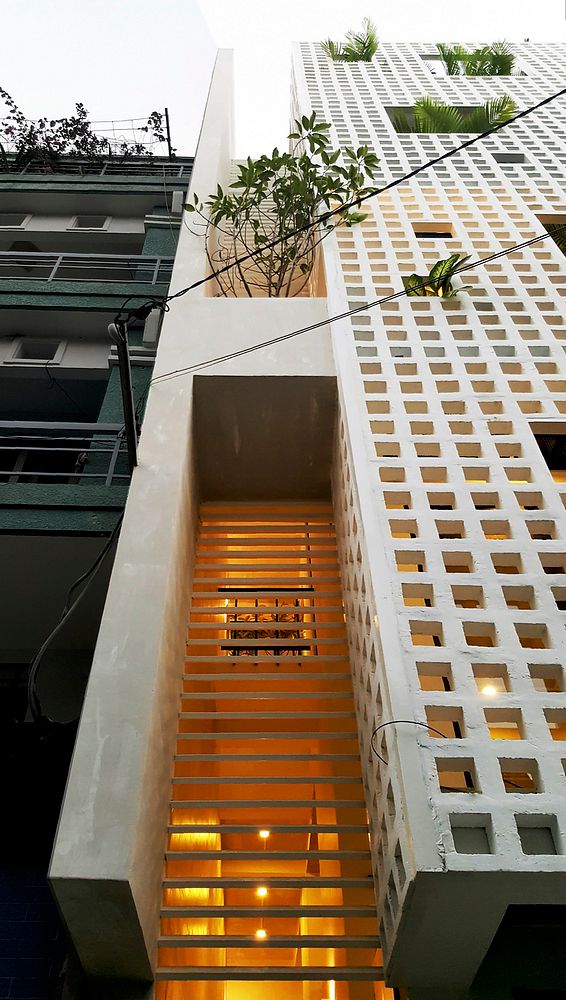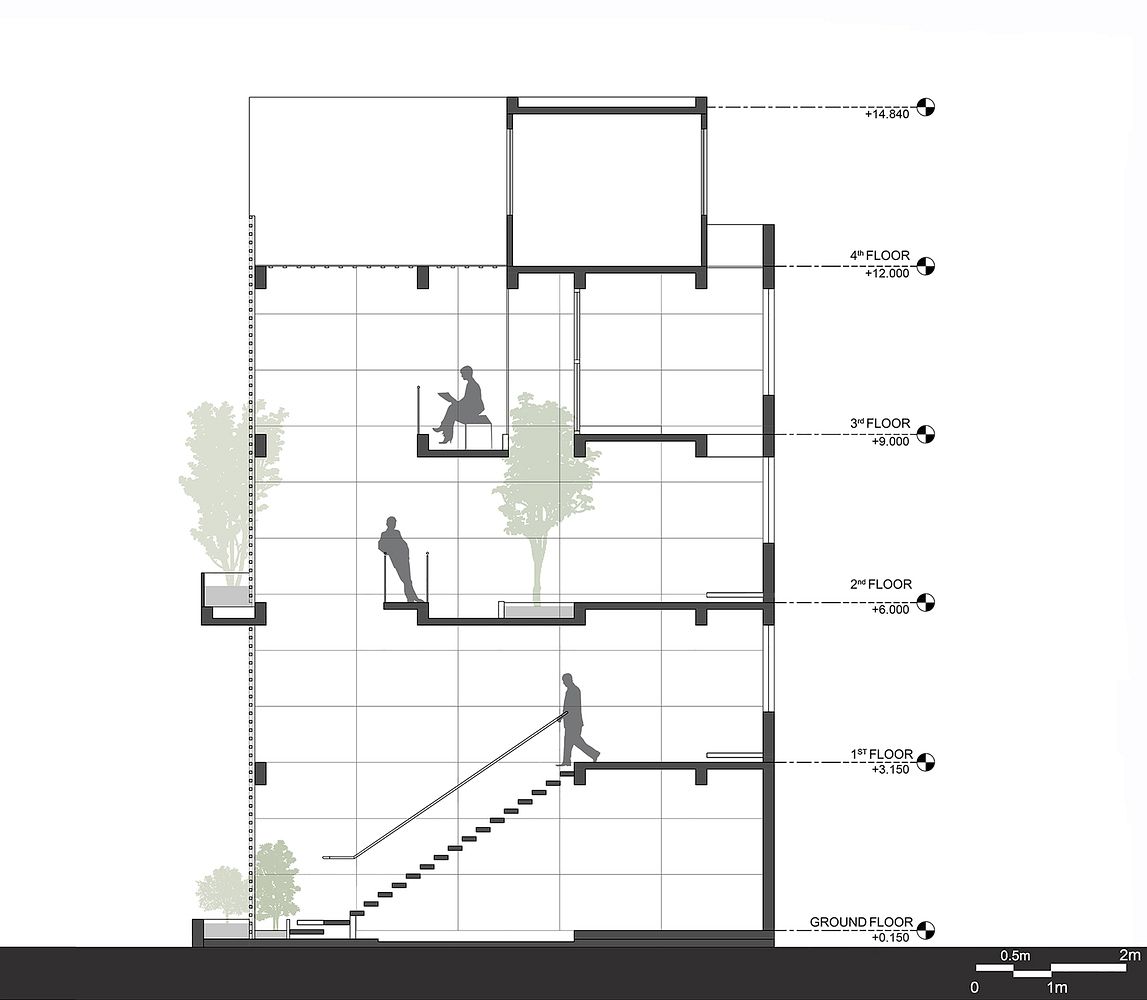 [Photos via ArchDaily]
---

Related Articles:
---