Global architecture website ArchDaily is currently hosting its 2016 Building of the Year Awards where, much to our delight, Vietnamese architecture is well-represented. Among its 14 categories, local firms are nominated for the House, Hospitality and Commercial Architecture of the Year awards. Of course, you'll find Vietnamese "starchitect" Vo Trong Nghia on the list, but we're also pleased to see a couple new players join the game.
Voting for the 2016 awards runs through Monday, February 8. You can weigh in on the buildings here.
House Category
Saigon House, Saigon | a21studio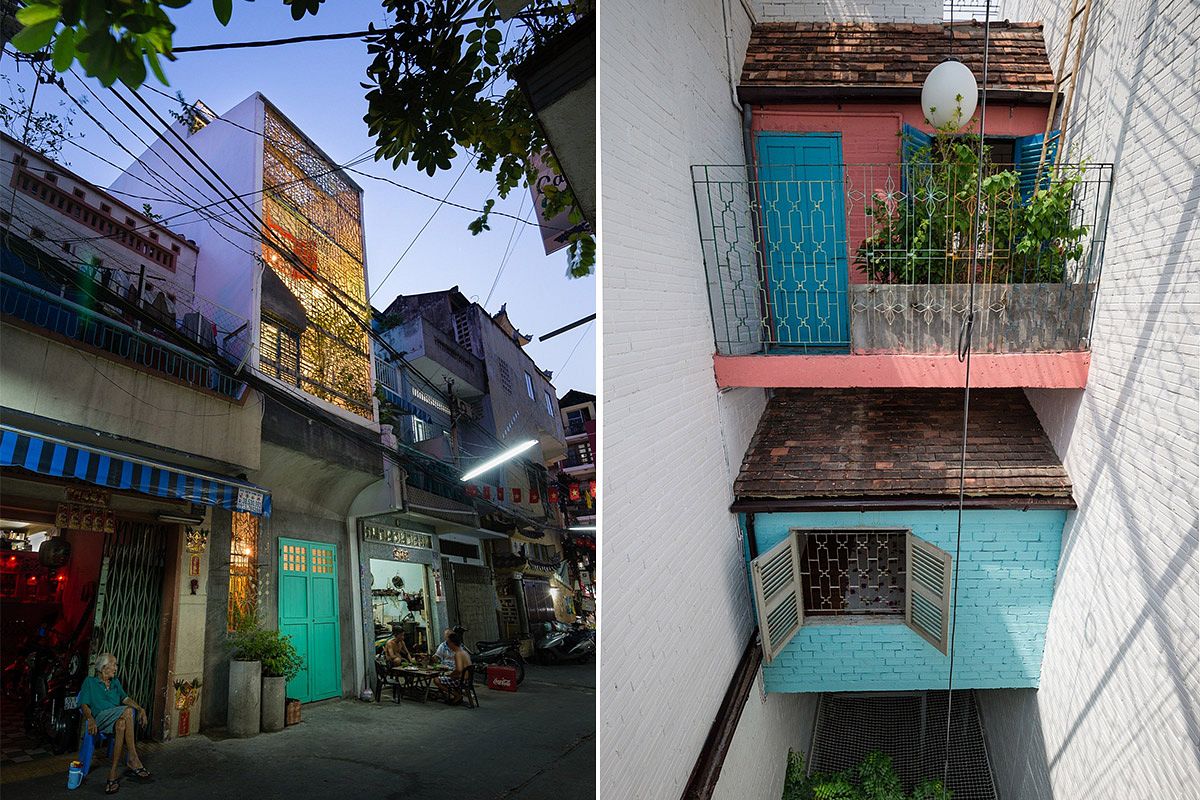 Binh Thanh District's super-skinny Saigon House is a tribute to the dwellings of a bygone era. Drawing upon a nostalgia, a21 describes the structures as follows: "Saigon has altered beyond recognition, for us, it is hard to call a development, it is, actually, a sequence of destructions: a destruction of culture, architecture values… and especially, our beautiful memories of Saigon. Saigon house, is a space dedicated to the old Saigon-Gia Dinh, typically 'Van Duong' Palace, an architecture masterpiece of a Saigonese, Vuong Hong Sen; however, it has been undermined by human stupidity. Saigon House, moreover, is our love to Saigon's alleys, which are romantic with its rain and sunshine."
Commercial Category
Thao Ho Home Furnishings, Saigon | MW archstudio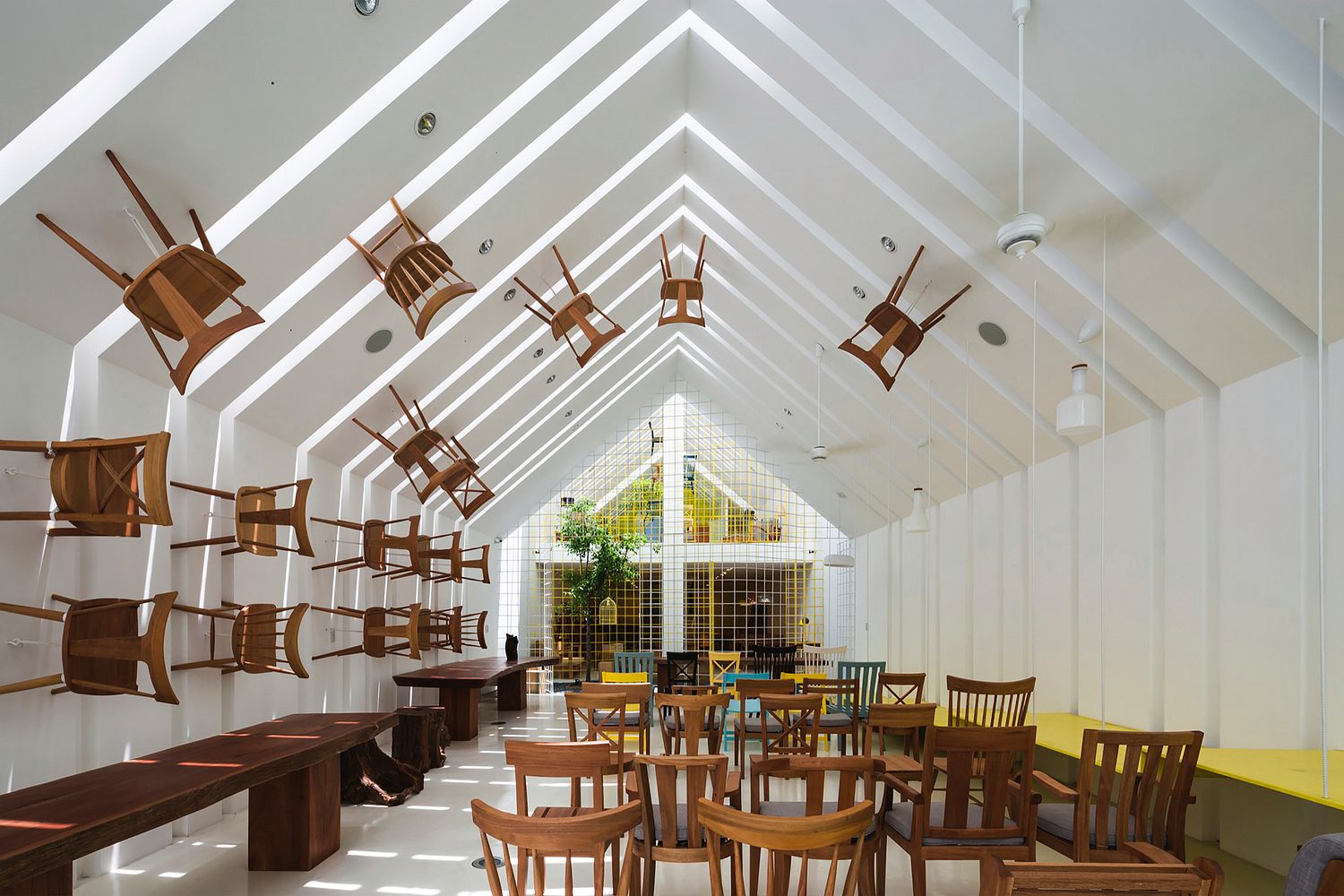 Thao Ho Home Furnishings is exemplary of many innovative architectural solutions. The building's use of natural sunlight during the day and an LED spotlight system at night characterizes an exquisite play of light which also saves electricity. Its interior spaces are flexible enough to house multiple different roles, from a cafe and bar to a restaurant or exhibition space. The building also sports natural ventilation, a minimal air-conditioning system and mechanisms to limit noise and dust from the surrounding environment. Currently, Thao Ho Home Furnishings is a whimsical and smartly decorated showroom.
Hospitality Category
Naman Retreat, Da Nang | Vo Trong Nghia Architects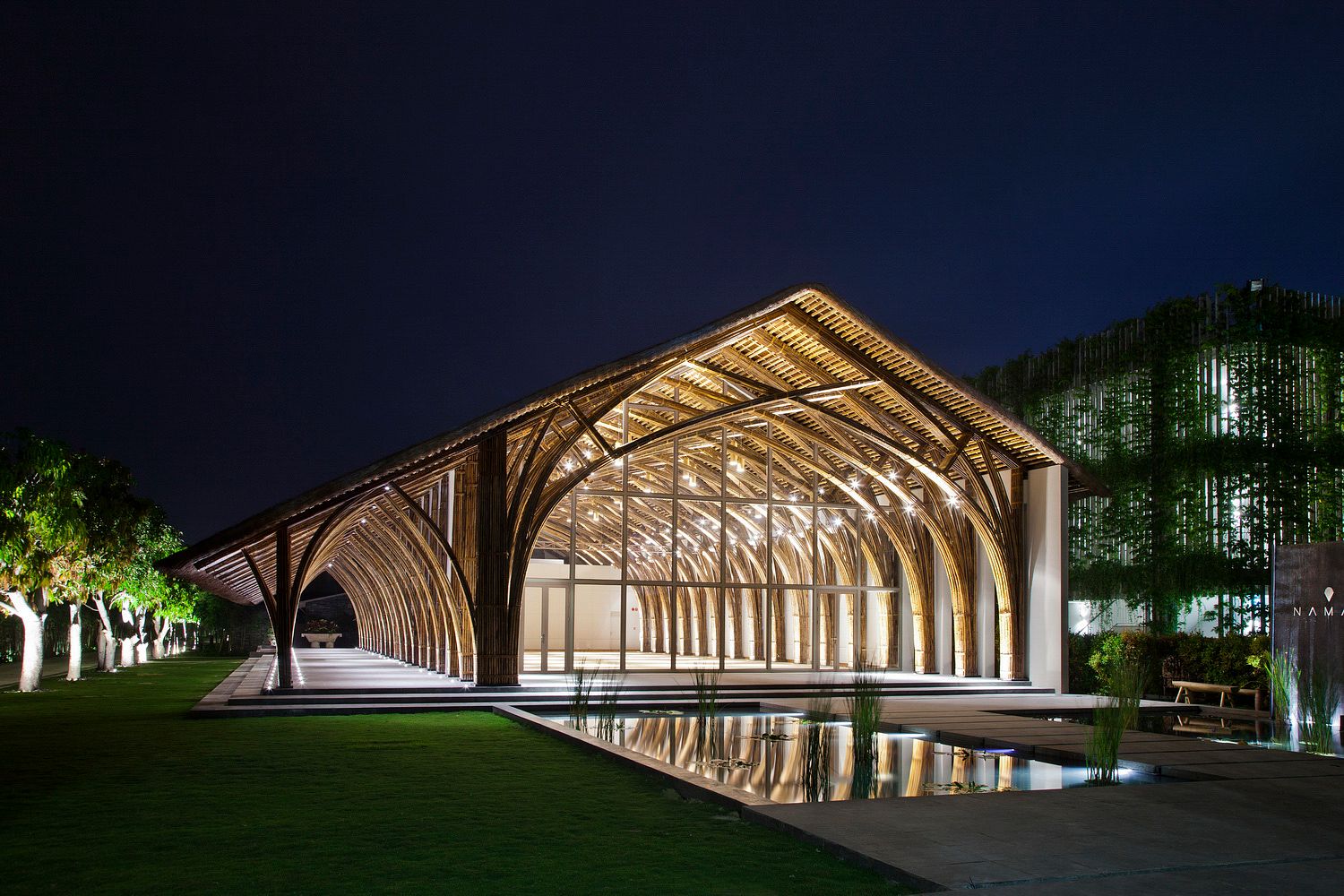 Naman Retreat, a luxury five-star resort in Da Nang, is a modern but peaceful green resort complex. Internationally acclaimed architect Vo Trong Nghia said of the property: "The concept of the resort is to provide physical and mental treatment for guests in nature's friendly environment and with healthy activities such as spa, yoga [and] beach sports."
Spanning three hectares, Naman consists of 80 bungalows, a hotel, six VIP villas and another 20 standard villa accommodations. At the center of the resort, open space for a lobby as well as a pool, a restaurant and a bar allow Naman to capitalize on its stunning sea view. Thanks to Nghia's staunch faith in bamboo, the giant grass is serves as the primary material for Naman's facilities and furniture.
In 2014, Vo Trong Nghia's Binh Thanh House took home the ArchDaily award in the Houses category, while his House Farming Kindergarten won in the Educational Architecture category.
Related Articles:
---