As more and more economic opportunities come to Vietnam's cities so, too, do more and more people.
With limited housing and an ever-increasing urban sprawl that swallows up farmlands and open fields in exchange for commercial centers and high-end housing, both Saigon and Hanoi face similar challenges in finding space for their newest residents.
On the banks of an island in the middle of the Red River, over 100 countryside migrants have set up a village of floating houses and makeshift dwellings in order to survive in the big city, reports Channel News Asia. Intended to serve as temporary housing for those newly arrived to the capital, some of these families have lived on the island for generations, trapped in a cycle of poverty which affords them no way out.
Former urban planner Thanh Nguyen, who now works at an NGO dealing with urban development, acknowledges the difficulties these people face when leaving the countryside.
"It's a very challenging problem – people come and they build their temporary homes and end up staying for years, and they just keep spreading the urban sprawl," Thanh told Channel News Asia.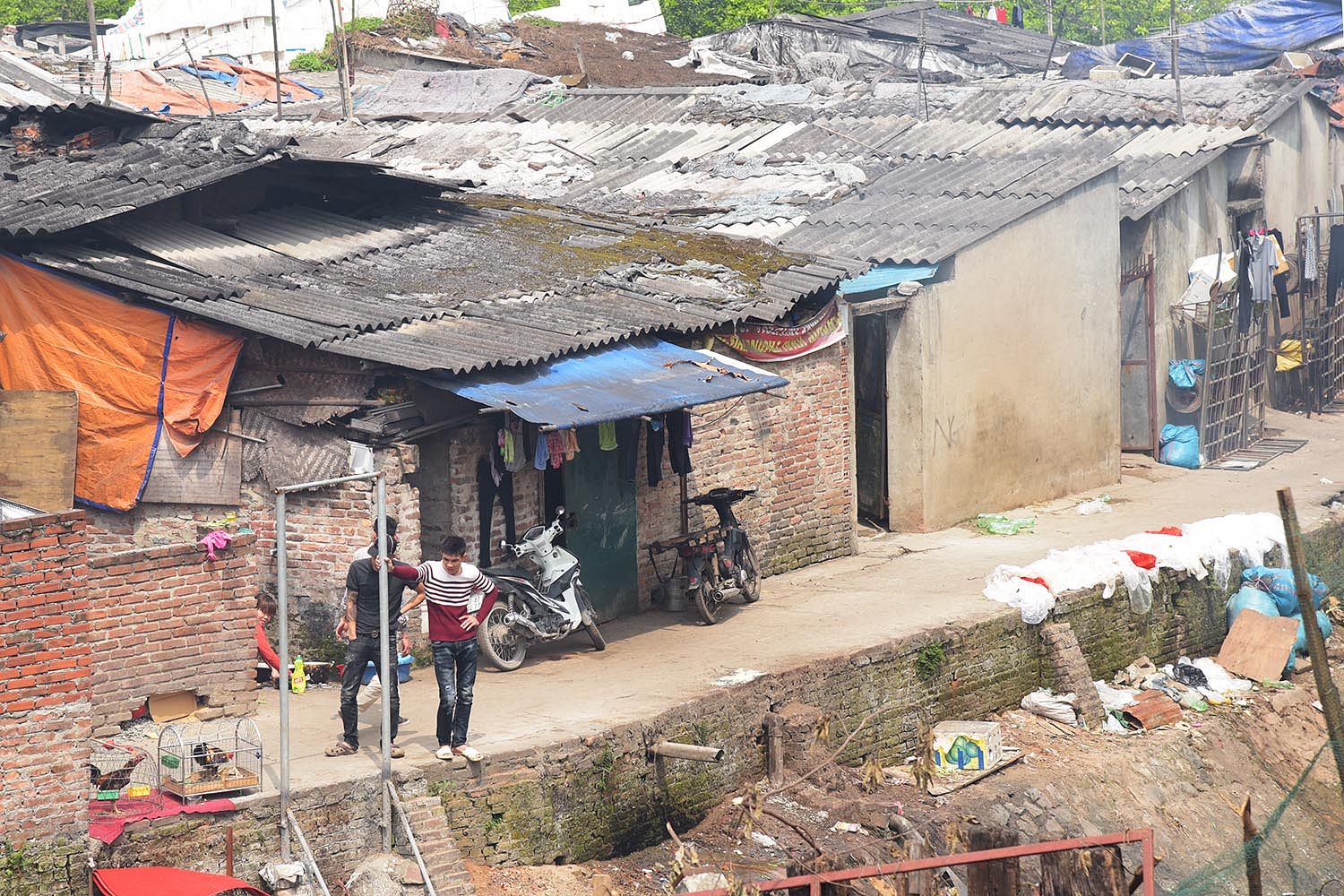 Most of the people living on the island lack proper residency cards, birth certificates and addresses. Without these documents, many struggle to find a job or register their children at school. Uncounted by the national census, the village also operates without basic utilities like water and electricity. Instead, the river water beneath their modest houseboats is used for bathing and washing dishes; any waste they use is returned to that same water.
Now, as authorities in the capital begin to earmark certain plots of land for development projects, the village beneath Long Bien Bridge is set to disappear any day – along with 39,000 other households along the river – though no one knows exactly when.
In the meantime, the residents of this small, forgotten village are left pondering their fate. To better understand the issue, Channel News Asia's 10-minute mini-documentary below is well worth your time and provides insight into the precarious lives of this community.
[Photos, video via Channel News Asia]
---

Related Articles:
---