In a city whose temperatures are already sweltering on their own, Vinhomes' latest riverfront development may turn the heat up a few degrees for city residents.
At a recent symposium highlighting the preservation of Ho Chi Minh City's cultural heritage, architect Ngo Viet Nam Son spoke of the negative repercussions Saigon may incur as a result of high-rise construction along its riverbanks, reports Nguoi Do Thi.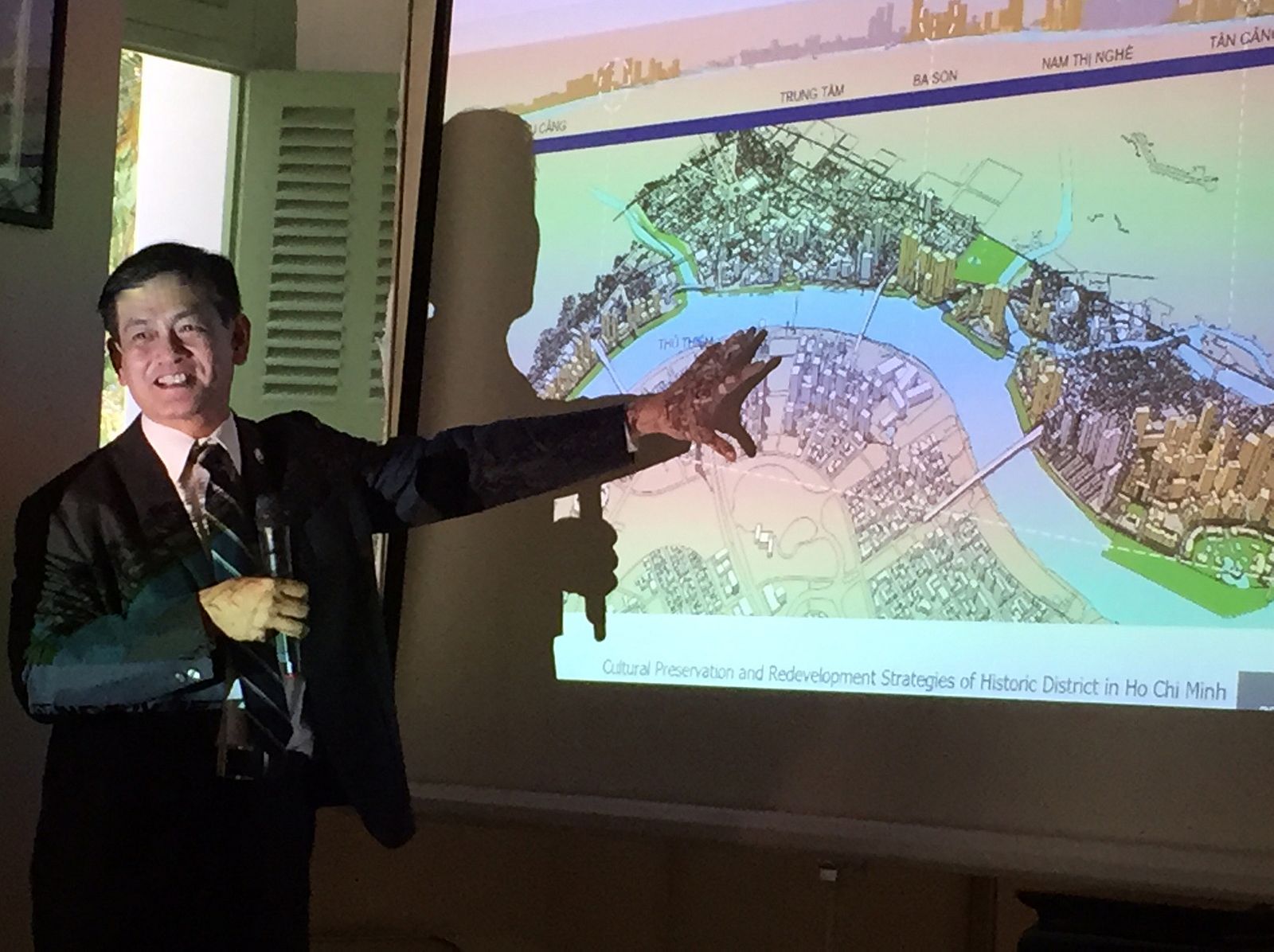 According to Son, the construction of skyscrapers along a waterfront could potentially deprive the city at large of cool breezes. In 2007, Son explained, Japanese firm Nikken Sekkei created a detailed plan for the city's urban development, which municipal officials approved. In the plan, Son said, the firm had recommended that construction along Nguyen Huu Canh include only a handful of high-rise buildings, with most structures rising gradually as they moved away from the river.
"This is a very good proposal and the city approved it, but I do not understand why the city recently reversed their decision, removed the plan and accepted the construction of high-rise buildings here," the architect said, according to Nguoi Do Thi.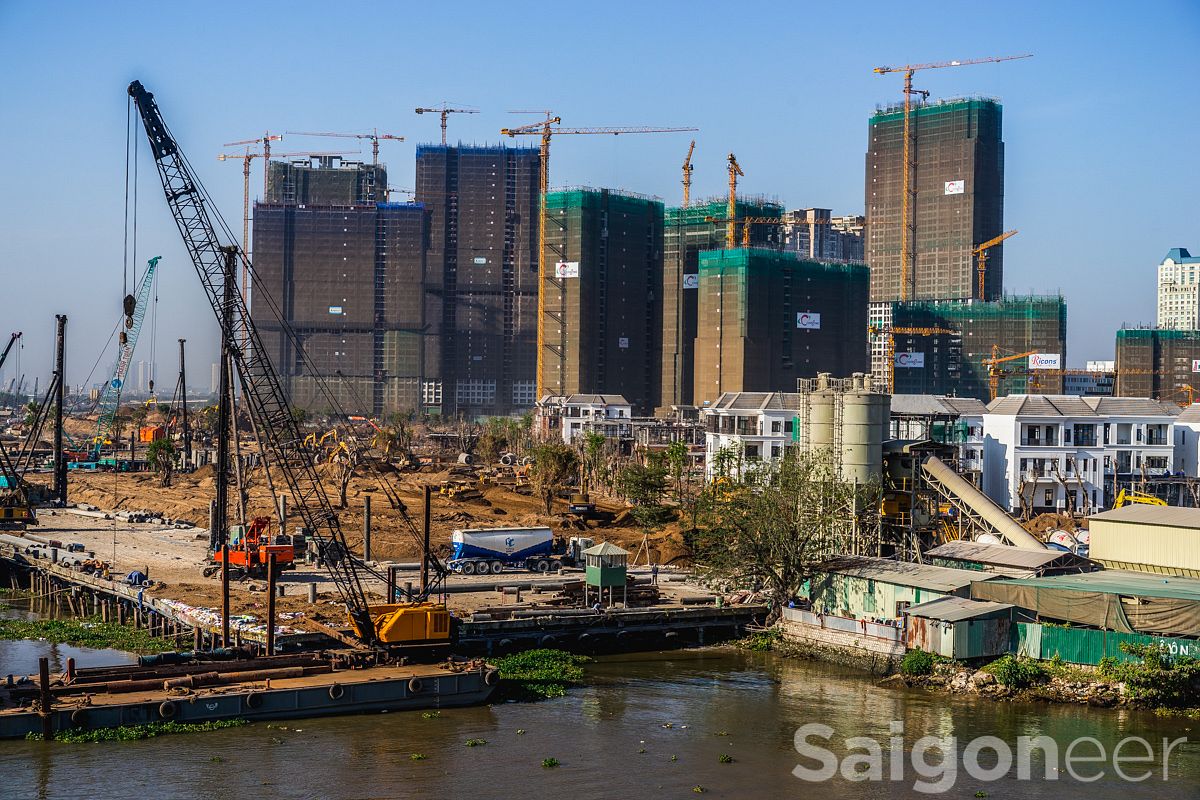 In other countries, Son argued, urban construction often favors building taller structures slightly further back from the waterfront in order to promote air flow. As newer developments, such as Vinhomes' Central Park and Golden River projects - the latter is slated to replace Saigon's historic Ba Son Shipyard - come to fruition, these structures will block the cool breezes coming in across the water.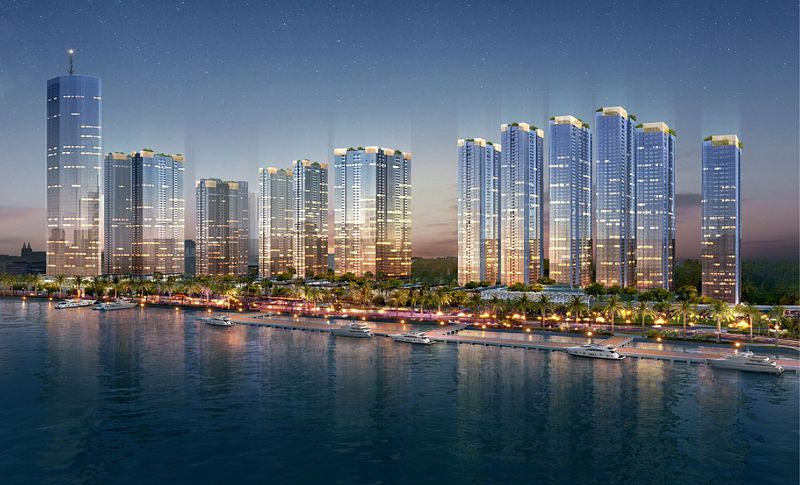 "In the center of Ho Chi Minh City, we see the opposite," the news outlet quoted Son as saying. "As construction projects near the river, they become taller. If Ba Son is protected and the area is developed correctly, we will have very attractive public spaces for the people."
In order to save Saigon's breezes, Son suggested more even high-rise construction on either side of the Saigon River, encouraging new development projects in District 2's Thu Thiem. However, due to the disproportionate construction of skyscrapers on the western bank of the river, Thu Thiem's lack of infrastructure is a turn-off for investors, in turn leading to increased traffic congestion and pollution in downtown Saigon. By investing in the area's infrastructure development, municipal authorities and urban planners can work together to make Thu Thiem a more attractive site for potential real estate developers and help us better endure the sweltering heat.
[Top photo via Vinhomes]
---

Related Articles:
---