The first few renderings of Vinhomes' Ba Son complex construction have recently surfaced online, stirring hope for proponents of the mega development and sorrow for those who fear the loss of an important historical site.
Given the builders' speedy progress, Bat Dong San Express speculates that units in the 25.29-hectare complex will go on sale as early as April. Model houses are currently under construction in the area.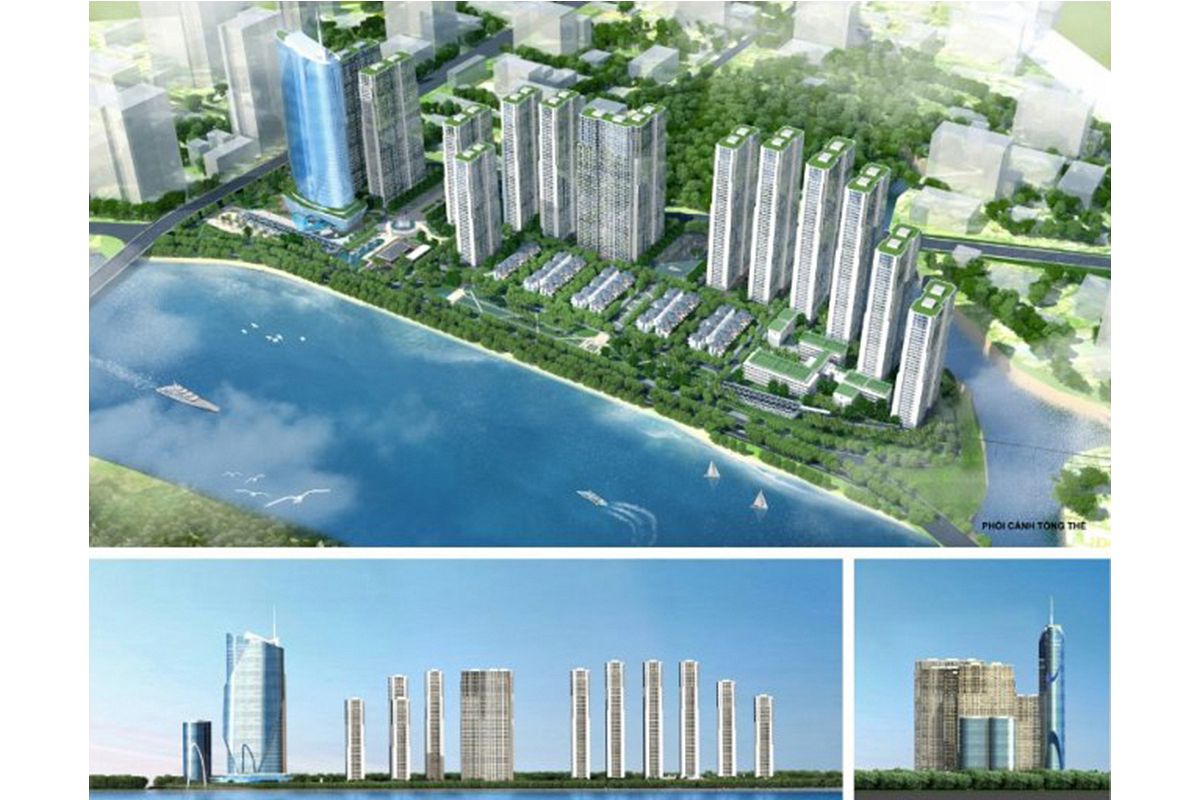 Once complete, Vinhomes' riverside complex will consist of residential housing surrounded by a park, cultural center and transportation complex, reports REIC. Sixty-three three- and four-story villas will occupy the area bordered by Ton Duc Thang and Nguyen Huu Canh Streets. Multiple 60-story skyscrapers are also part of the planned development.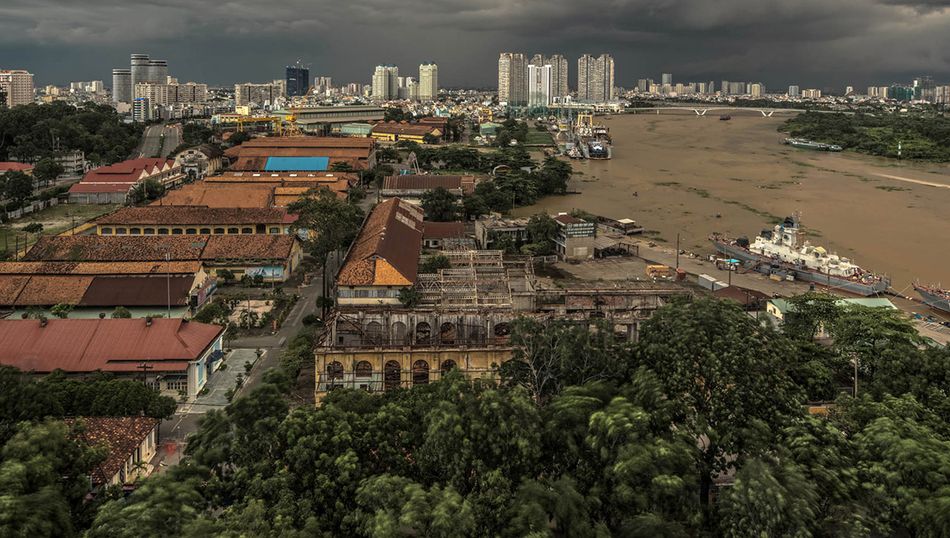 The modernization of Ba Son is a sore spot among some local residents, as its colonial buildings and shipbuilding complex play an important role in the city's maritime history, dating back to the turn of the 19th century, when Nguyen Phuc Anh – who later became Gia Long, first emperor of the Nguyen dynasty – set up the port for defense purposes.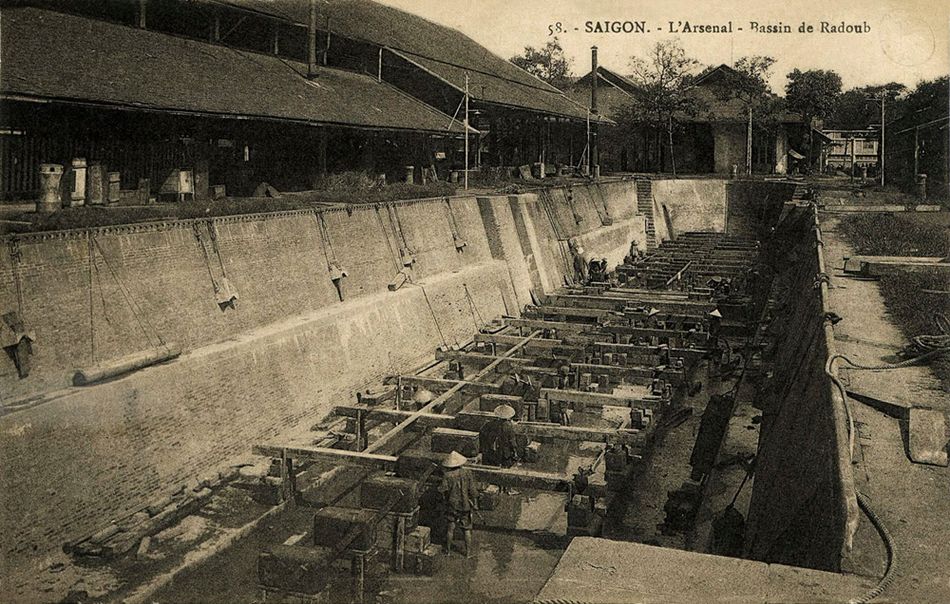 In a recent Tuoi Tre survey, Nguoi Do Thi reports, over half of respondents preferred to see the site turn into a park or green space, while 39% wished for both a park and cultural area open to the public. Only 9% of the survey's participants were behind the construction of a shopping mall, office building or apartment block.
Many other prominent experts have publicly expressed their desire to see the shipyard preserved and used as a centerpiece for development of the woefully underutilized riverside.
It had been previously reported that EUNSAN, a group of South Korean developers had put in a US$5 billion bid to purchase and redevelop the site.

[Rendering via Oto Saigon]
---
Related Article:
---