The sprawling Ba Son Shipyard that occupies a large swath of prime real estate along the banks of the Saigon River may soon be redeveloped into a mixed-use complex.
According to Thanh Nien, City authorities are awaiting the state government's opinion on the US$5 billion project proposed by South Korean developers, EUNSAN, that would change the face downtown Saigon's waterfront.
The investor hopes to begin work on September 2, pending approval. Details of the plan have yet to be released so it's unclear if it seeks to incorporate any of the handsome colonial warehouses that currently occupy the site.
Back in 2007, renderings of massive redevelopment project known as Ba Son City 21 (pictured above) were released and may provide a glimpse into what the future holds for the site.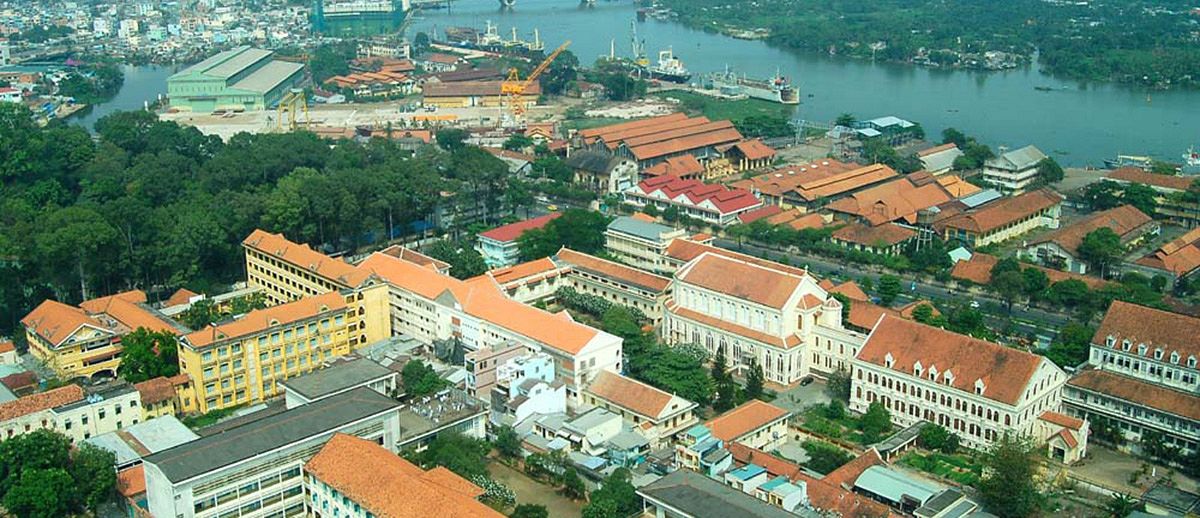 The city has long had plans to move the historic shipyard to Thi Vai-Cai Mep Port in the southern province of Ba Ria-Vung Tau to pave the way for a complex consisting of hotels, offices and apartment buildings. However these plans have stalled since the Ba Son Company, which is operated by the defense ministry, didn't have the funds to build a new shipyard.

The facility traces its roots all the way back to 1790 when Emperor Nguyen Anh established a foundry to build war ships. The French colonial administration expanded the shipyard and used it to build both military and civilian vessels.