District 8 is undergoing major changes. Bisected by the winding Doi Canal, the area is currently home to half of the slum housing in the city, however as clean-up efforts and new construction projects appear, District 8's precarious canal-side housing is likely to disappear in the coming years.
While revamping the city's canals is a noble goal, the relocation of households along local waterways is but one part of a greater movement taking place to remove Saigon's existing urban fabric and pave the way for new, often high-end developments, a process which has so far homogenized the landscape and displaced existing residents.
Local artist Le Nam Dy, 31, grew up in the area. Dy recently took me to his father's house, which he rents out to people working in the city, to talk about the unique culture of D8 and the changes it is undergoing today.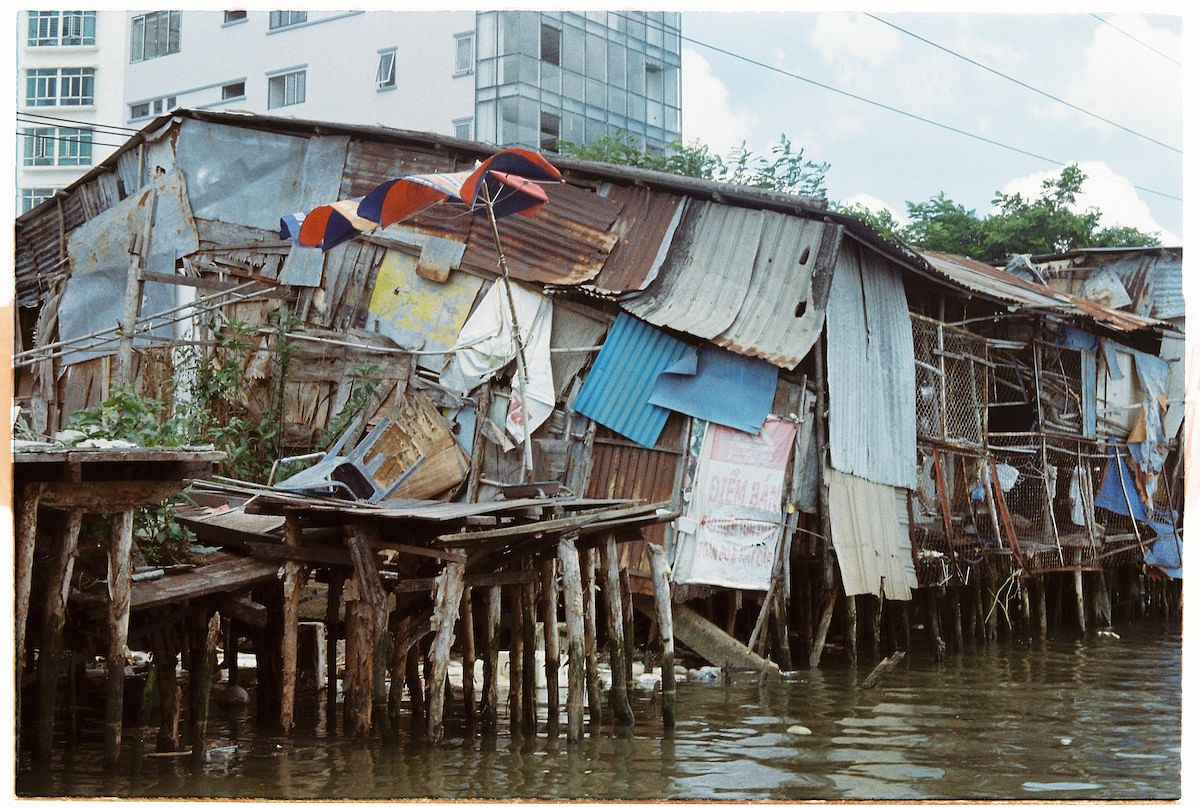 Spend an hour by the water in District 8 and you'll forget you're living in a city of six million. Removed from the bustle of downtown Saigon, water laps against wooden posts and boats chug along at a snail's pace. There is a very different way of life in this corner of the nation's economic and industrial hub.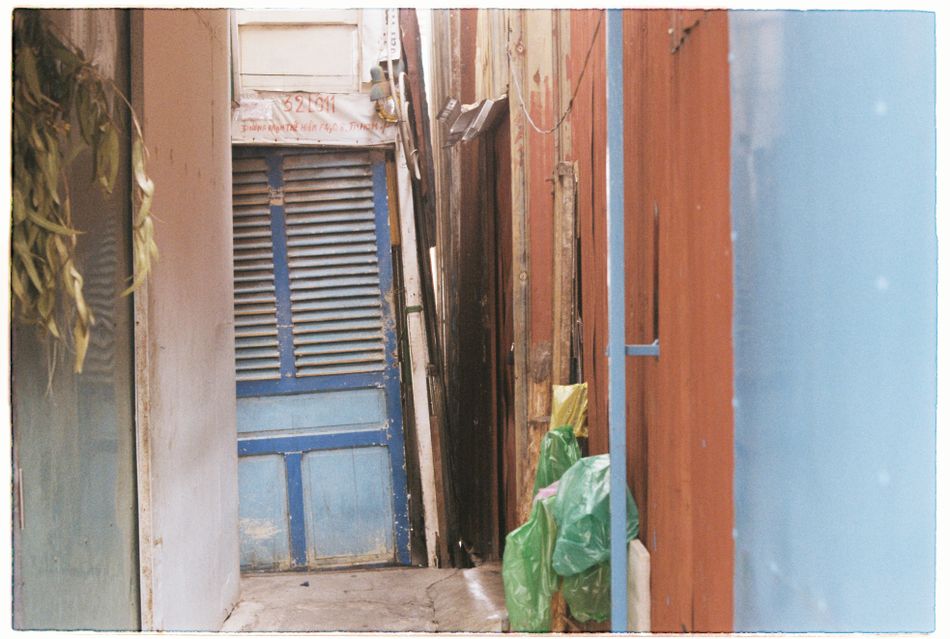 Although their architecture looks precarious, some of District 8's canal-side structures have stood in their crooked stances for years. These stilt houses are part of a unique local culture. Many people in the area survive by way of ve chai, or recycling, Dy explains, building their houses from found materials and earning money by collecting plastic bottles and scrap metal. The techniques used to build these fragile houses have been passed down from generation to generation.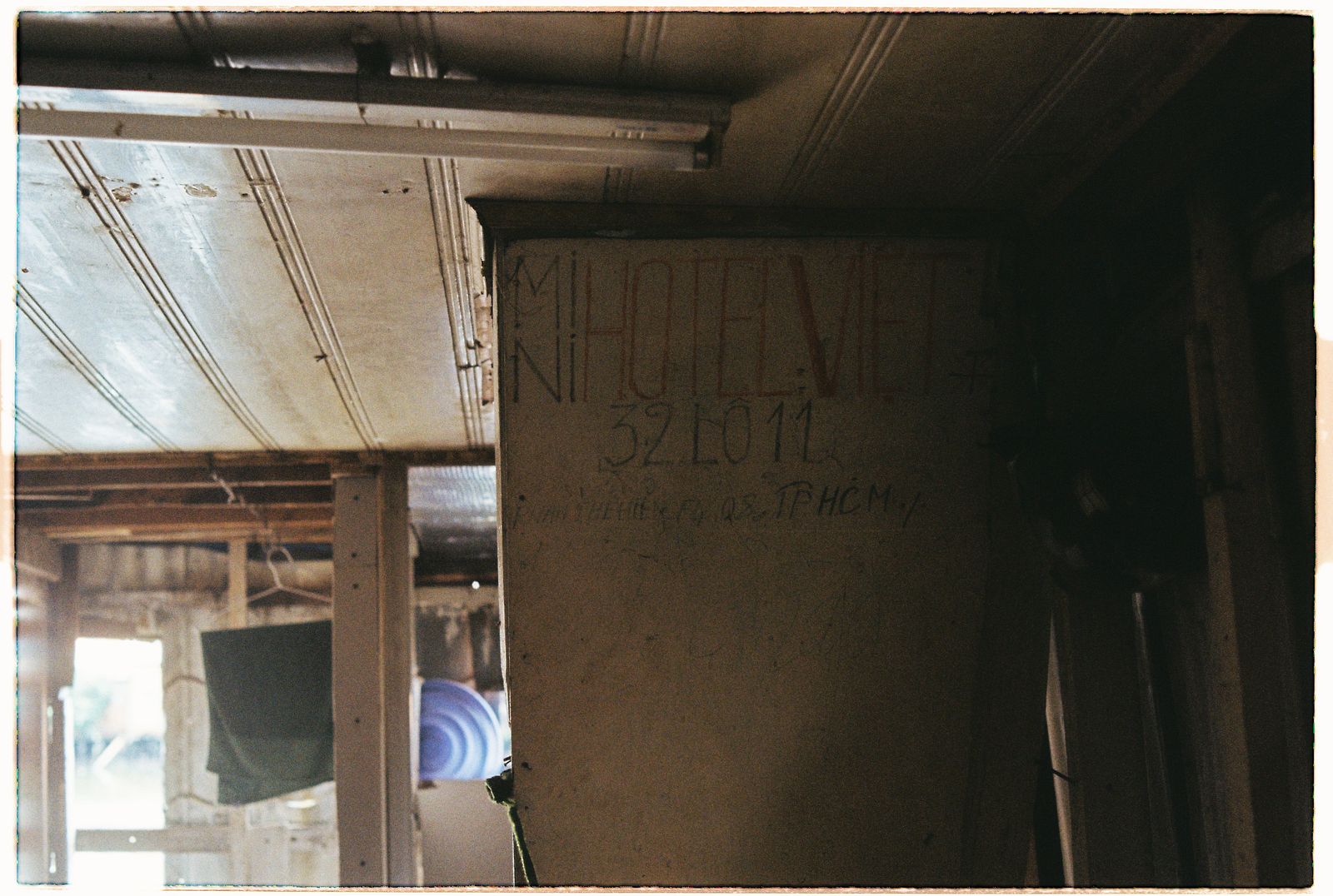 Dy's father, the landlord of the house, has a sense of humor: "Mini Hotel Saigon" is scrawled on the back of the stairs. There are eight rooms in the tiny space, each about three meters wide, and they go for VND600,000 a month.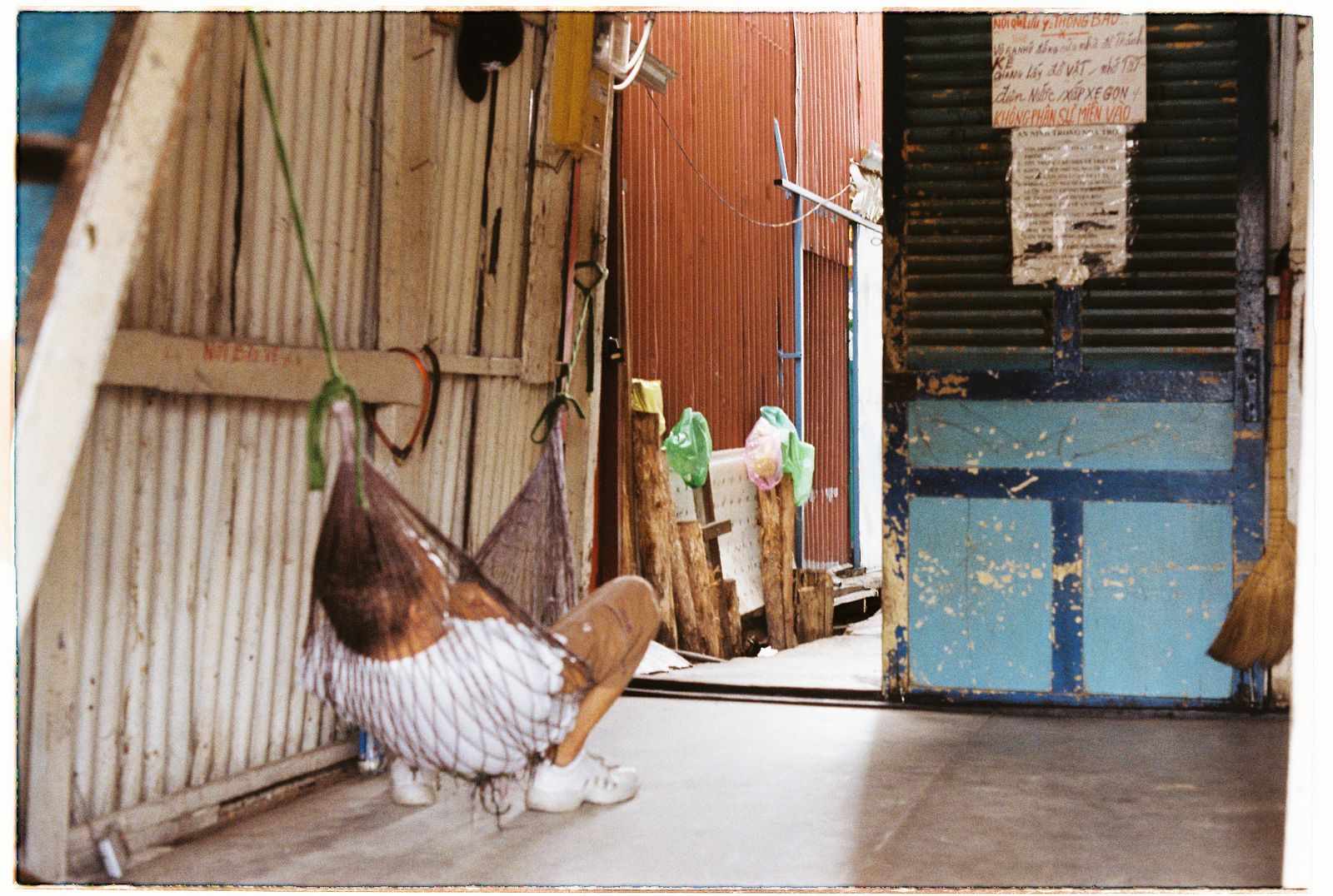 Many of theses houses are decades old. Residents continue to live the same way as they always have, even as Saigon changes around them. In this neighborhood, a more informal society prevails. During my visit, the community leader of the neighborhood stops by, a shirtless man with long white hair and a wispy beard.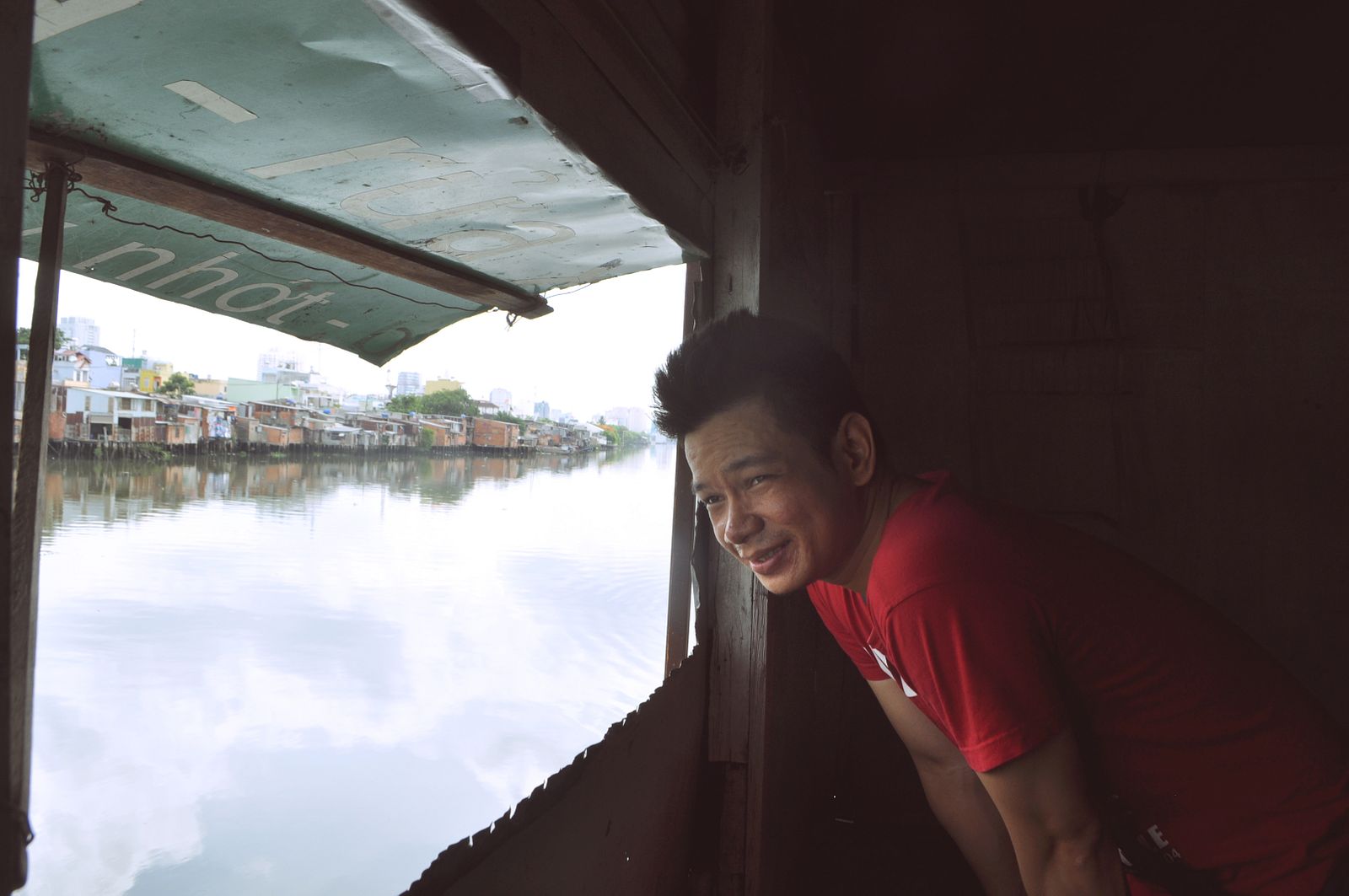 The wall in Dy's father's house is made of corrugated iron with a rectangular hole for a window. A metal shutter, propped up by wooden planks, is fashioned out of an old advertisement for motorbike washing services. Dy draws a yin-yang sign on a piece of paper.
"It's like this," he says. "It's perfect." As an artist, he has spent his life observing the comings and goings of the neighborhood, drawing and painting its cityscapes from different angles again and again. He sees the area as a microcosm of the larger city: self-sustaining and separate from the Saigon that grows around it.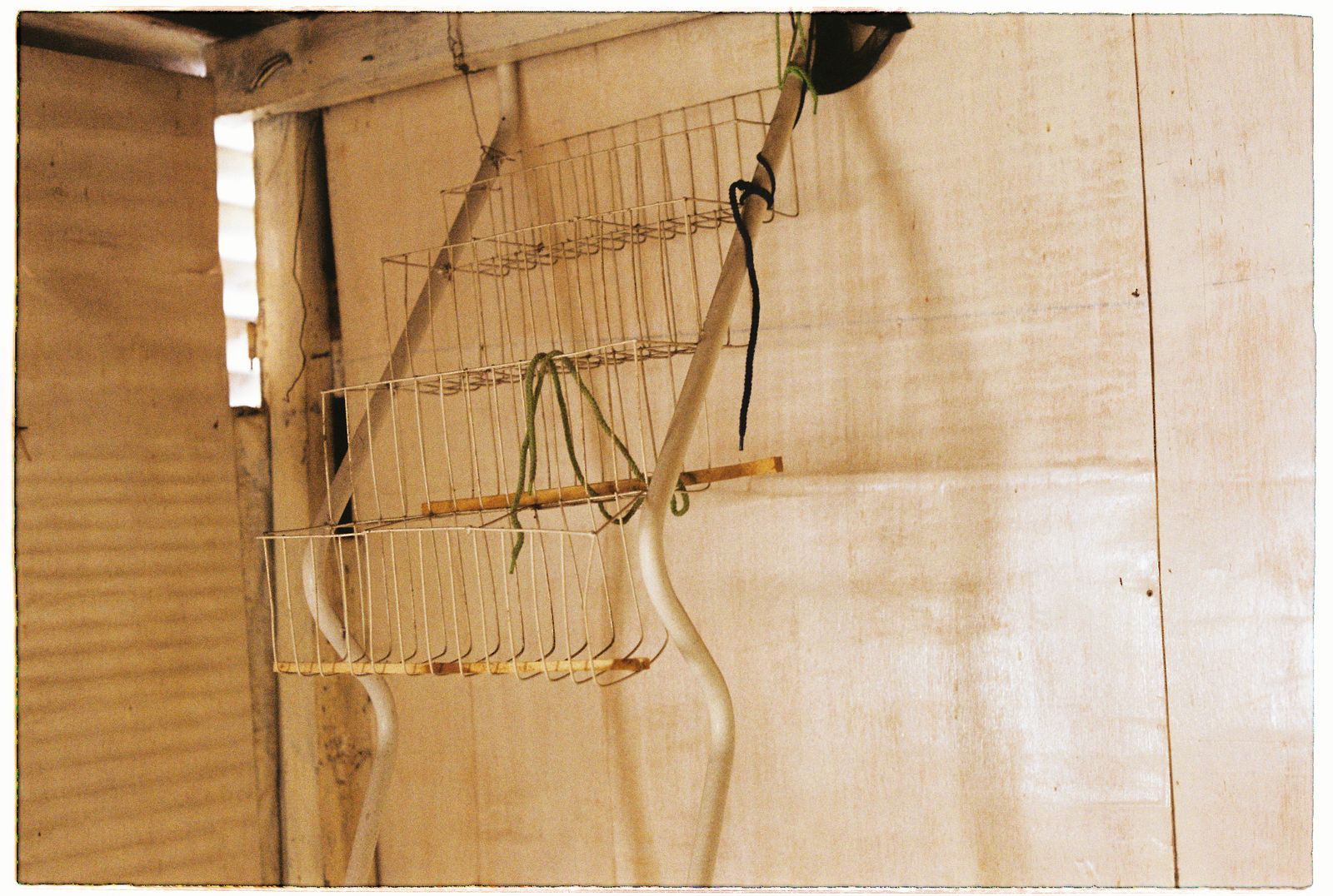 The resourcefulness of this neighborhood's residents lies in its details. An old leaflet stand becomes a storage rack, jammed between a wooden board and a plank suspended by wire. Shoelaces hang from the bars. As Dy explains: "Each house reflects the owner's character."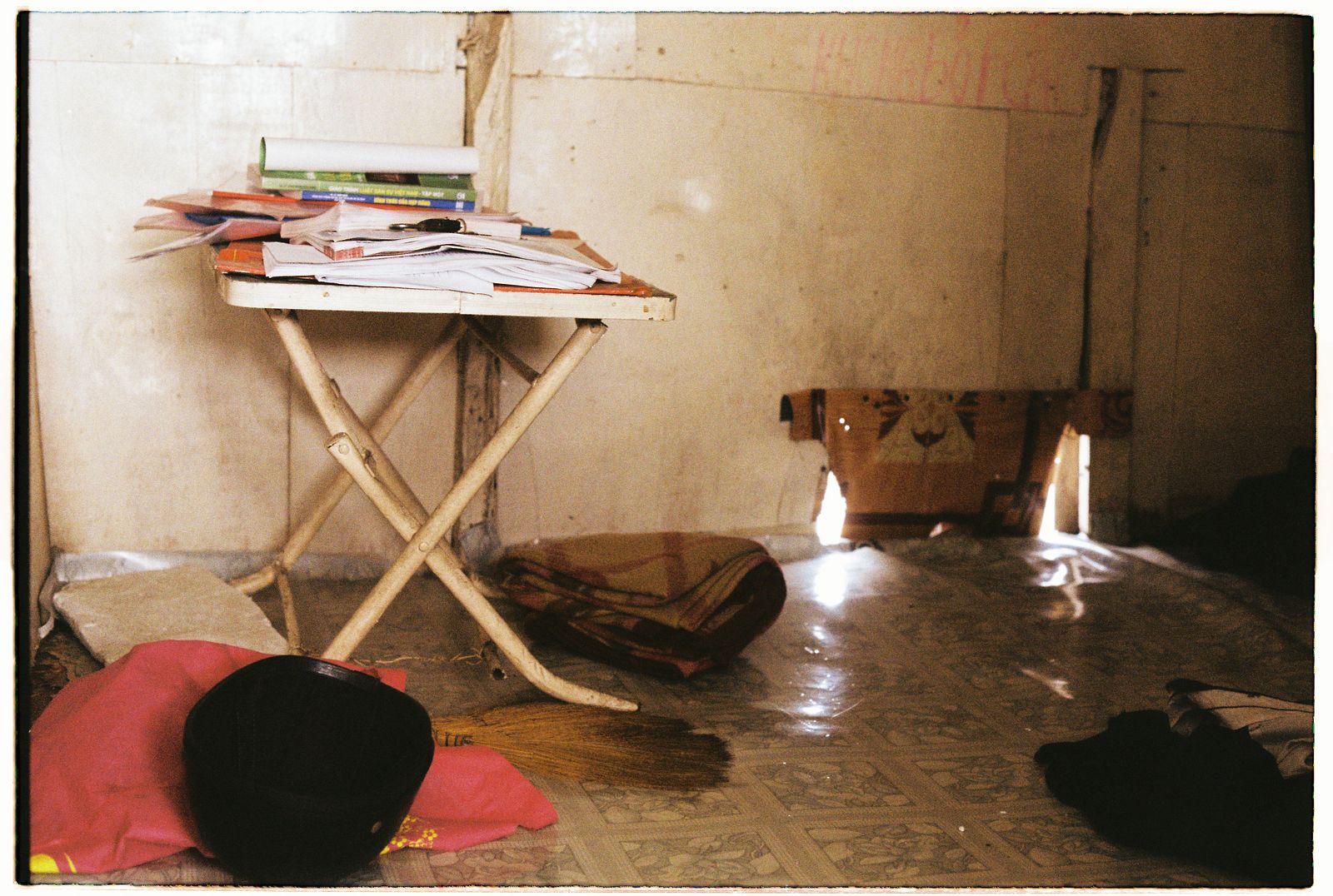 In one of the rented rooms, a resident has books sprawled across the uneven floor. The low rental costs of the area allow people who cannot afford the cost of Saigon's modern buildings to have accommodation.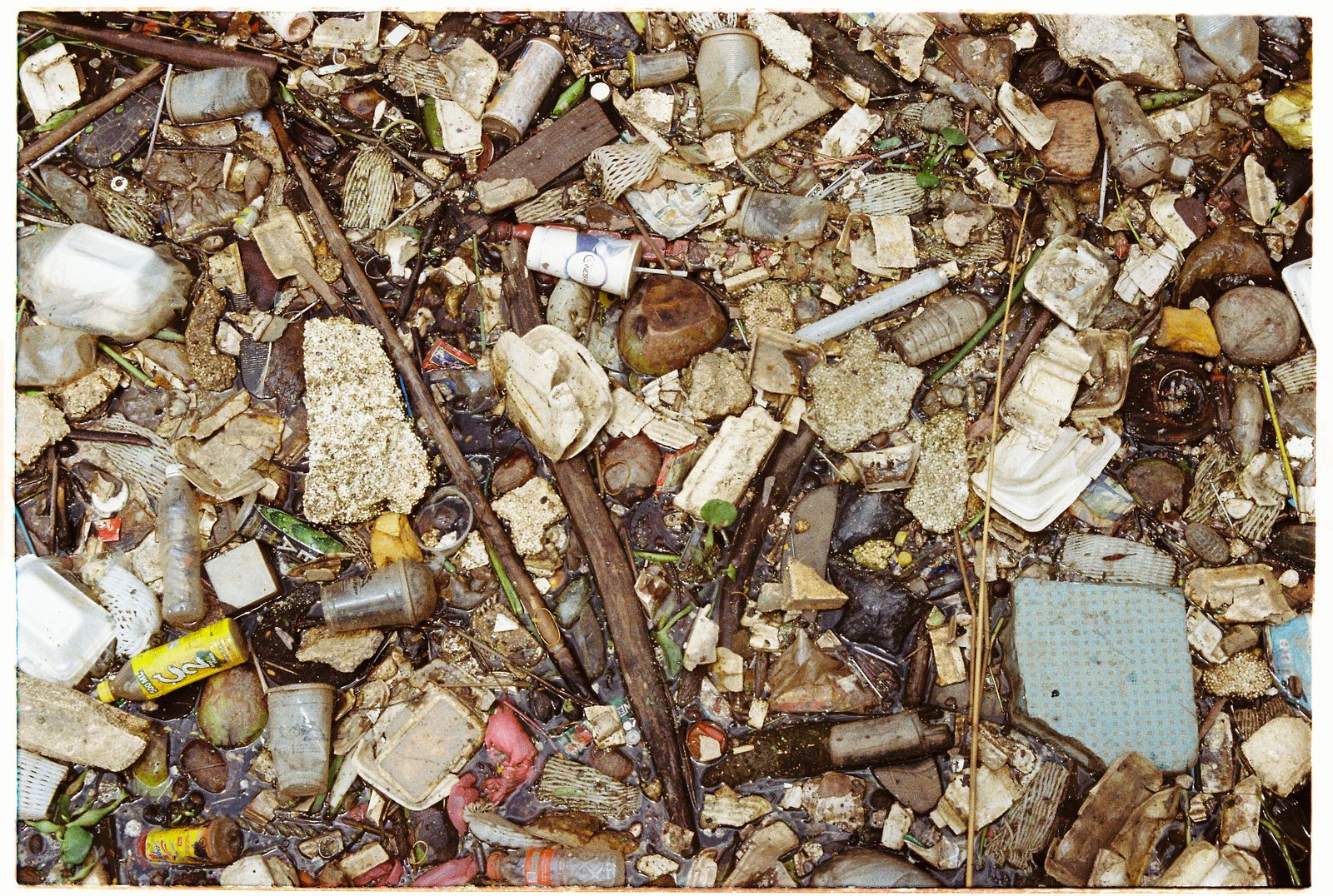 Of course, it's easy to romanticize these houses as an outsider, but health and safety concerns are a reality. The poor sanitation in the neighborhood is evident whenever a light breeze carries the stench of the water into the houses. These communities desperately need development, however future plans for the area could also mean relocating District 8 households, putting an end to the tight-knit relationships among these canal-side residents.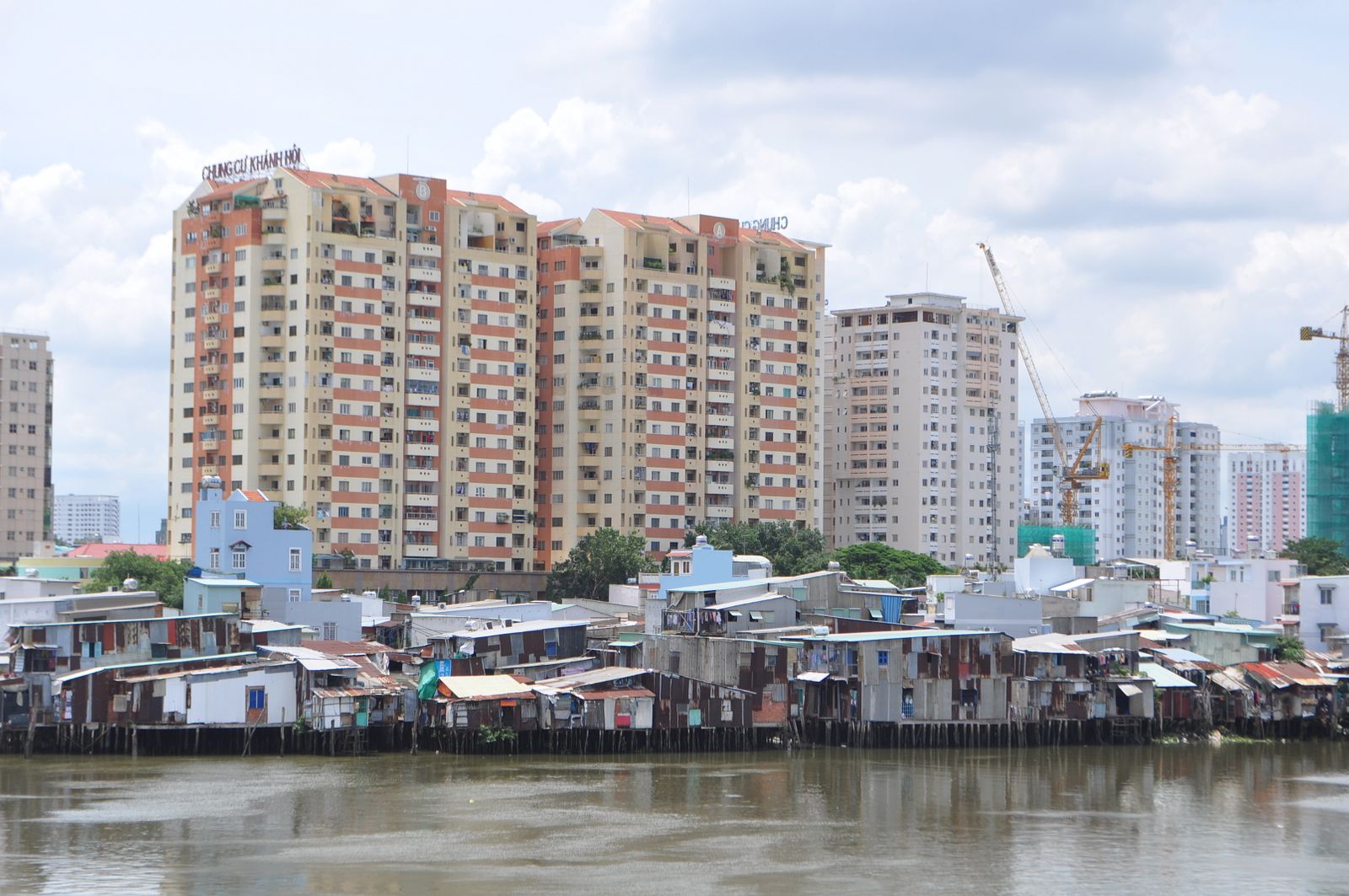 While city officials are working on plans to construct new low-cost housing for local residents, there are no specific details on where these new homes will be located. Upgraded apartment buildings and new housing will bring an added level of health and safety to District 8's canal-side residents, however rental costs in these modern buildings may still not be able to compete with Dy's father's house.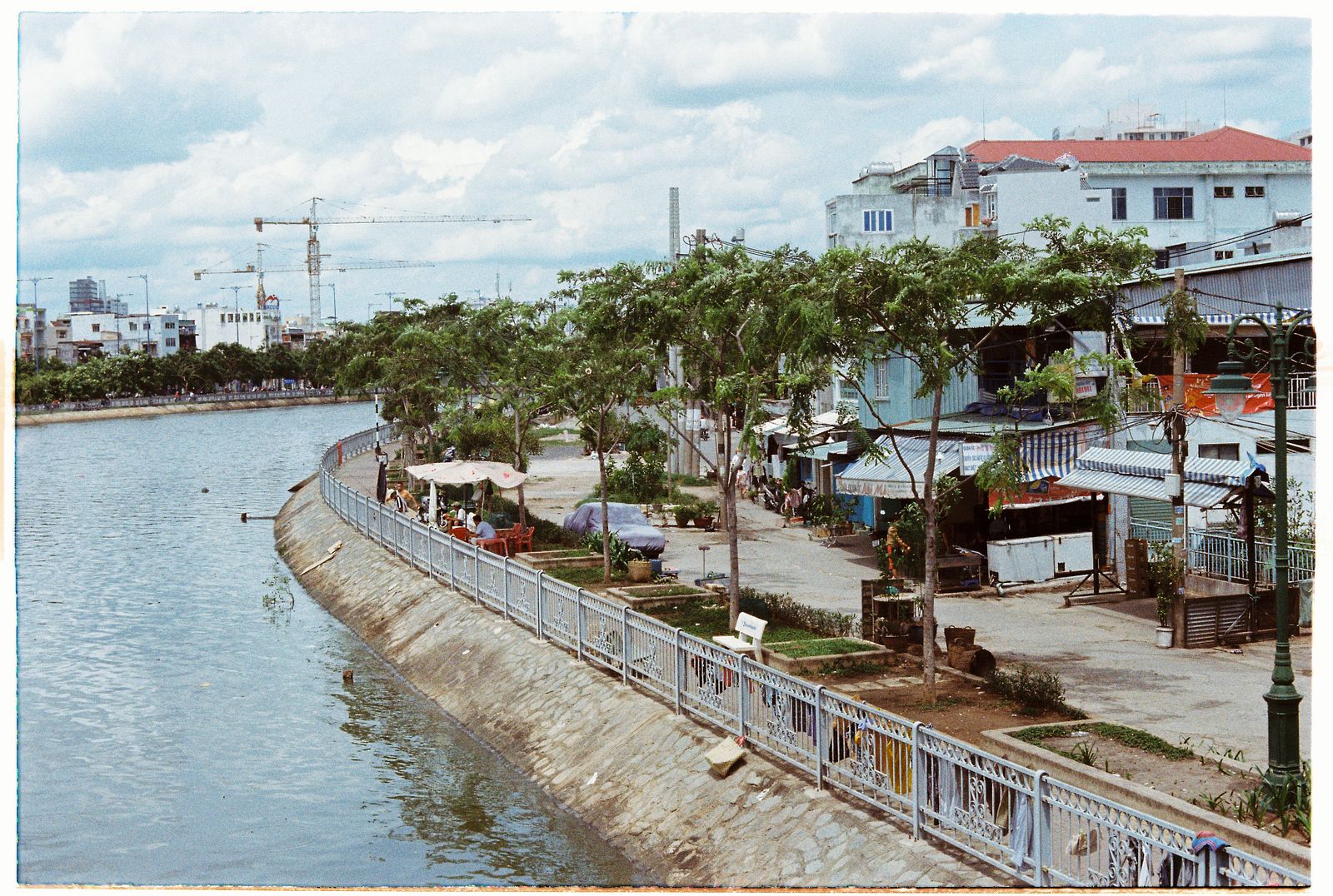 As our day comes to an end, Dy and I stand on the bridge between District 5 and District 8. Dy gestures to the shanty houses on the left bank of the river ahead of us: "This is where people work together."
He then gestures to the right: "This is where people live as individuals."
The difference is striking: one characterized by clear, straight lines, concrete and dense traffic, the other by wood and corrugated iron, the organic form of tilted walls and crooked roofs, and the slow pace of boats moving along the water.
---

Related Articles:
---