In the last decade, the proliferation of greenhouses has had a detrimental impact on how we view Da Lat. Experts warn that more serious consequences could include a shift in the city's delicate climate.
One of the attractions drawing thousands of visitors to Da Lat is its mild, chilly climate and the fact that the city is responsible for growing beautiful flowers for markets throughout the country. However, the downside of this is the increase in number of large greenhouses throughout the heart of the city, which could have vast ecological and physical ramifications to Da Lat as a whole, as reported by Tuoi Tre in Vietnamese.
The debate surrounding the use of greenhouses around the world so far has largely focused on increasing efficiency and streamlining maintenance processes, such as researching potential deployment of simple mop fans as a way to control air quality and thus removing the needs to employ complex purification systems. However, Da Lat's own situation is shaping up to provide a fresh outlook on sustainable agriculture and the use of greenhouses.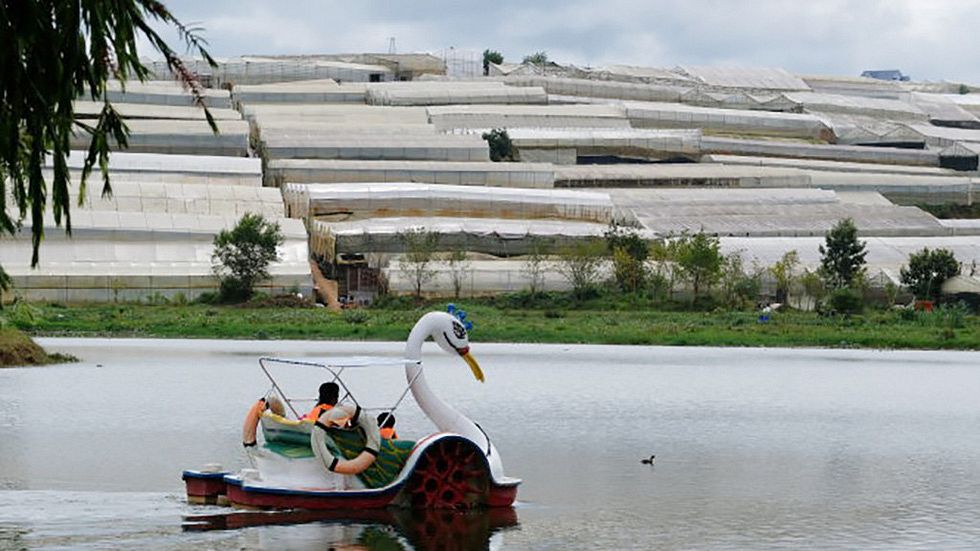 Greenhouses can be categorized into two sub-sects: those constructed of glass and those of intertwining nets. The former is estimated to cover some 4,400 hectares of Da Lat while the latter occupies 1,200 hectares. This translates to over half of the city's overall farming space.
"[Da Lat] has a temperate climate so when these greenhouses spread from the city center all the way to its peripheries people only sees a spoiled landscape without acknowledging a rapid change in terms of the city's climate and ecosystem," Vu Ngoc Long, head of Saigon's Southern Institute of Ecology (SIE), told Tuoi Tre in an interview. "Myself and numerous other scientists have alerted the relevant authorities that glass greenhouses have and [will] continue to disturb Da Lat's dreamy vista and ecosystem."
"The use of greenhouses in agriculture will have three negative impacts on its surrounding environment. They are: a rise in the average temperature, effects on soil quality and pollution of water sources." Long stated.
"There is the fact that the average temperature in the immediate area surrounding greenhouses anywhere is 3-5 degrees Celsius higher than other regions with a similar climate," he elaborated using the data that he and his colleagues at SIE have gathered. "We have recorded that as a whole, Da Lat's average temperature has risen by 1-1.5 degrees Celsius and is predicted to increase within a margin of 3 degrees in the coming decade."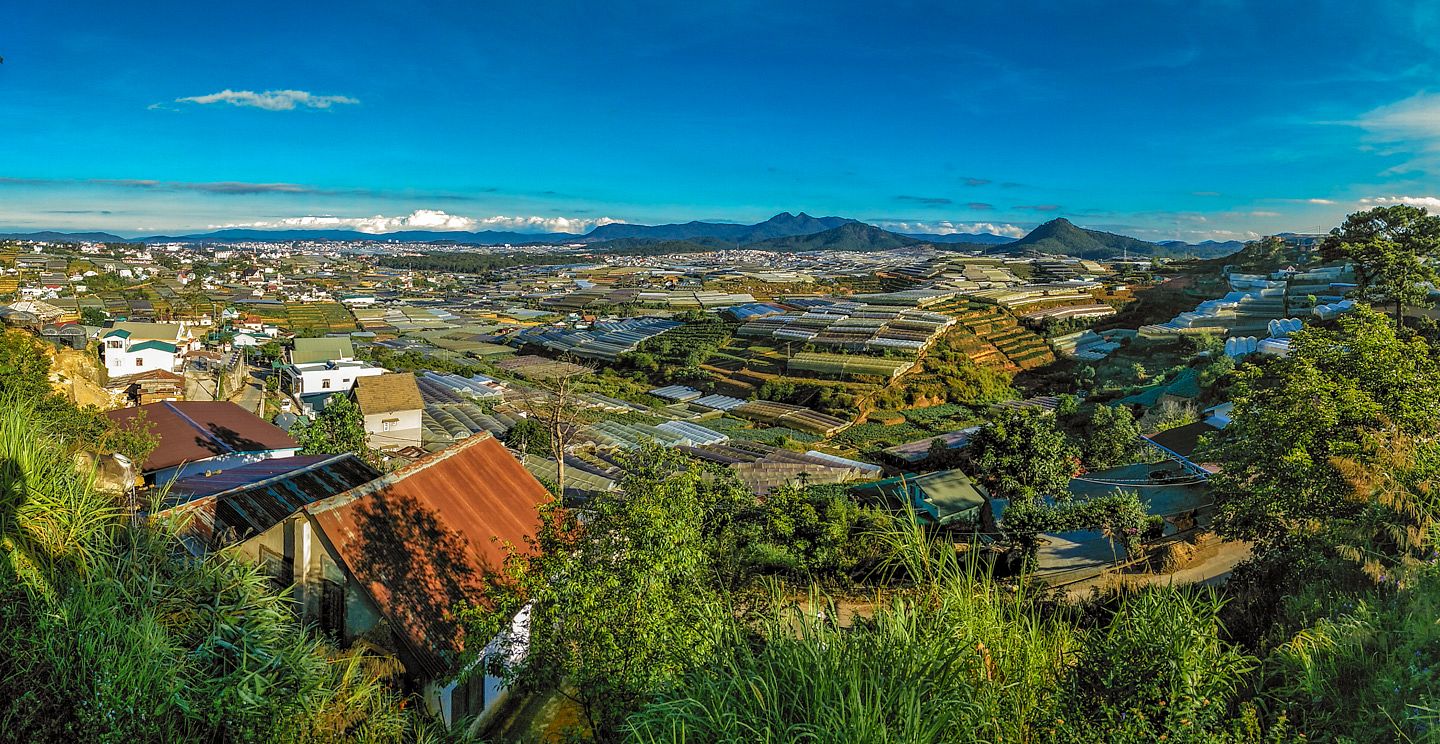 Greenhouses have to maintain an optimum temperature inside that facilitate growth of crops without being affected by outside fluctuations.
"When it gets hot outside, then the interior of a greenhouse has to be cooled down. When thousands of hectares of greenhouses have the same need then residual heat inside them would spread outside, traveling through the valleys up to Da Lat and inevitably heating its climate." Long explained the mechanism behind these farms' contribution to a localized form of climate change in Da Lat.
Moreover, he shared that many instances of flood have occured in recent years in the lower area of Cam Ly Waterfall, which is located near the city center. Most of the city's surface area is covered by greenhouses and other agricultural structures, greatly reducing the ability to absorb water of local soil.
Yet, a more fundamental obstacle in the debate around greenhouses is public awareness of their consequences. For Long, farmers see greenhouses as a way to increase productivity whereas they were intended to be only an answer to desperate circumstances.
"Cutting-edge technology as a concept is synonymous with greenhouses and their associated techs (i.e. novel materials)," Long expounded on how the public perceives these developments. "It is due to these misunderstandings that one after another, households [rush] in [to construct] greenhouses in order to increase yield and efficiency."
"In reality, greenhouses were meant to be a last resort in regions where the climate is too harsh for growth," he said, giving the rationale behind the true aims of greenhouses as a technology, which is to be a solution against an unfavorable environment. "Greenhouses are employed in Israel, the US, Thailand and other European countries but they are used only in areas where cultural preservation is not an important issue."
[Top photo via Tuoi Tre]
---

Related articles:
---