A part of Obama's visit to Vietnam is now forever enshrined – literally – in a glass display in Hanoi.
In May 2016, then US President Barack Obama made an official trip to Vietnam and won everyone's affection. The presidential visit drove local media into an Obama frenzy and spawned a treasure trove of whimsical memes. One might think that Vietnam as a whole stood to gain the most out of Obama's visit – after all, he did abolish a 50-year-old arms embargo – but in reality, perhaps the owner of Bun Cha Huong Lien in Hanoi was actually the most prominent benefactor of the president's presence.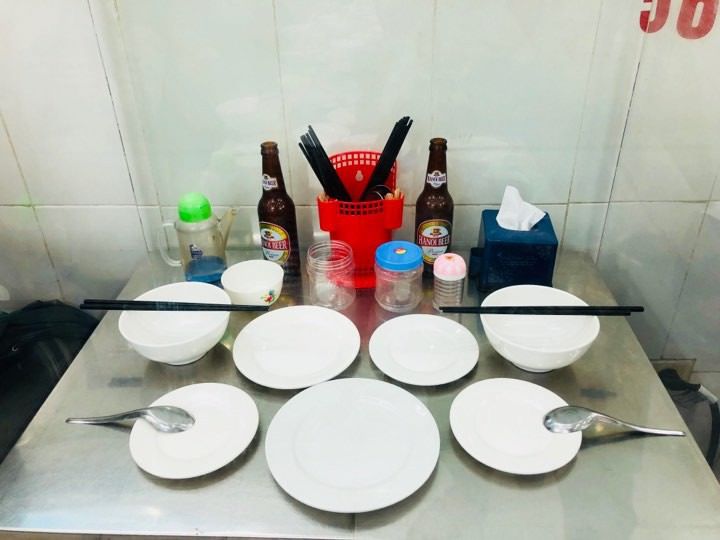 During President Obama's time in Hanoi, he stopped by the bún chả stall for a meal with American chef and TV personality Anthony Bourdain and single-handedly turned Huong Lien into Vietnam's hottest bún chả establishment.
Following the meal, the tiny Hanoi shop has become something of a local tourist attraction for travelers from all over the world who are eager to sample a portion of suất Obama: a serving of bún chả, one nem vuông, and a bottle of Hanoi beer.
Bun Cha Huong Lien has now decided to turn the table where Obama and Bourdain had their food into a glass-encased display, complete with the set of tableware that the duo used. Don't worry, the items have been washed and dried thoroughly.
News of the little "Obama museum" at Huong Lien already reached Anthony Bourdain, who posted a photo of the glass exhibition on his personal Instagram with the caption "not sure how I feel about this."
In an interview with Kenh14, cô Lien, the owner of Bun Cha Huong Lien, shared that the display wasn't her idea, but came from her patrons, who suggested that she keep a part of Obama's legacy in her stall.
The Obama exhibition has inspired mixed reactions from patrons and passersby alike. Some are amused by the move and said that they would do the same if they were in Lien's position. After all, how many food stalls in Vietnam can proudly proclaim that they served President Obama? Others criticize Huong Lien for being too on the nose, considering that the stall already features a few photos of the presidential visit.
On Lien's part, she isn't fazed by the negative reactions and shared that the glass display helps to preserve the good memories of when and where Obama enjoyed her food.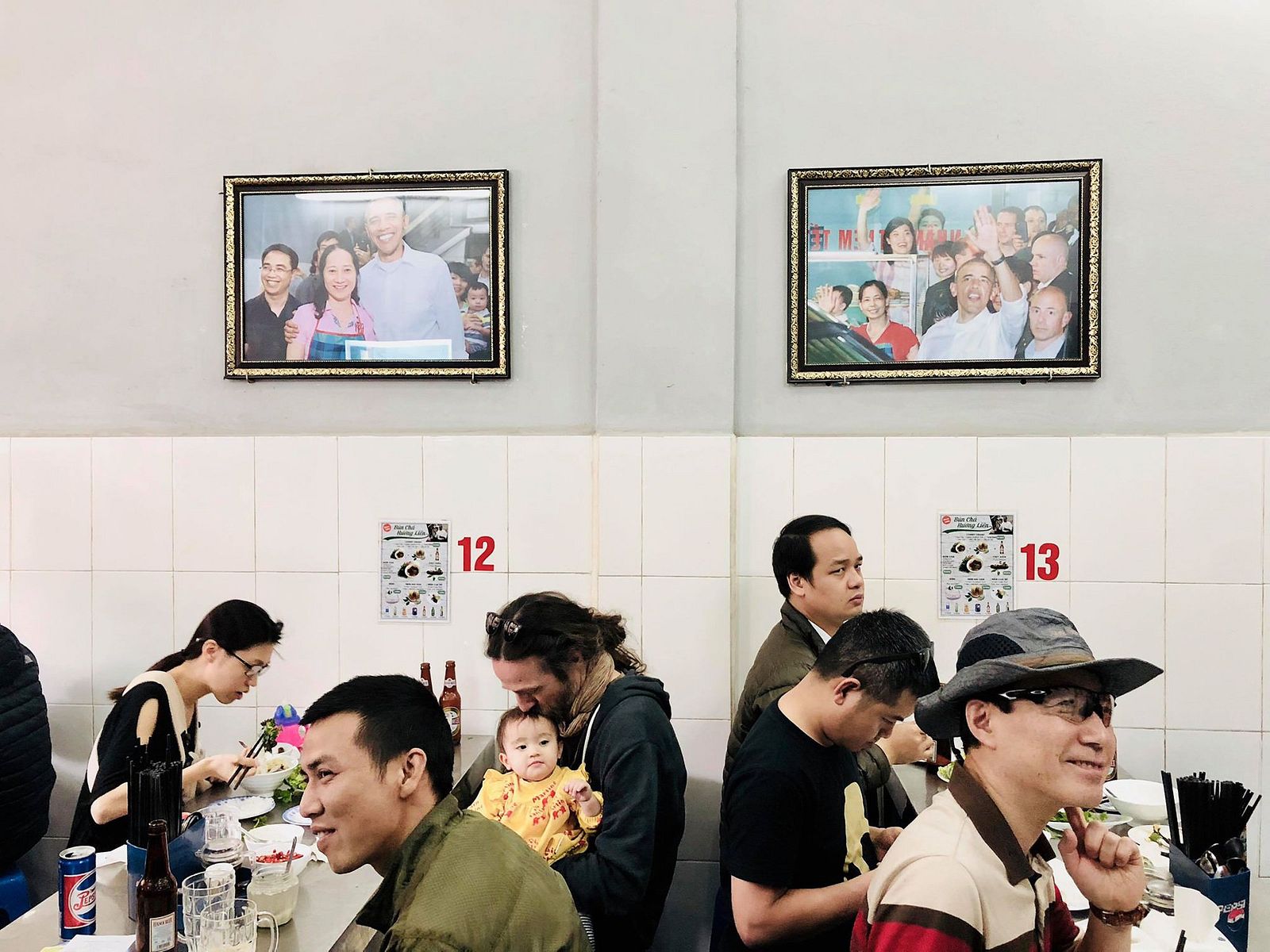 [Top photo via Kenh14]
---

Related Articles:
---