During the recent stretch of social distancing restrictions, we at Urbanist Hanoi felt like real adults because most of our money went to kitchen appliances, instead of eating out like before. Still, we were overjoyed when our favorite restaurants opened up again. Home-cooked meals are cool, but there's something special about not having to do anything, but still having delicious food to eat.
So to celebrate Hanoi loosening up, we want to share a few of our favorite places to order from. This is by no means an exhaustive list; we just want to highlight a few places that our team members have been yearning for while secluded at home. So grab your chopsticks, forks, or spoons, and let's start eating!
Ngoặm / Burger with a twist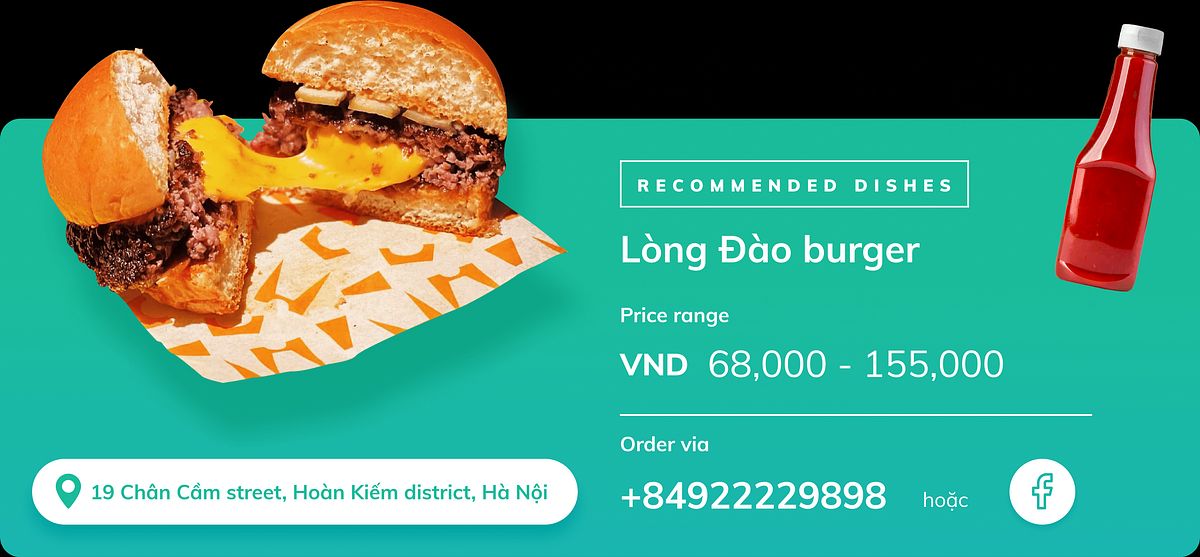 Not just another burger joint, Ngoặm brings their fusion burgers to another level by adding their own unimaginable twists: peanut butter sauce, a cheese-stuffed Wagyu patty, and more. Besides burgers, this restaurant offers a wide range of side dishes with quirky names such as Purple Rain and Piggy Blinders. Intrigued yet?
Recommended dish:
One combination we enjoy is the Lòng Đào burger along with the Nothing Is Butter Than This kombucha.
The Grumpy Dumplings / Dumplings fusion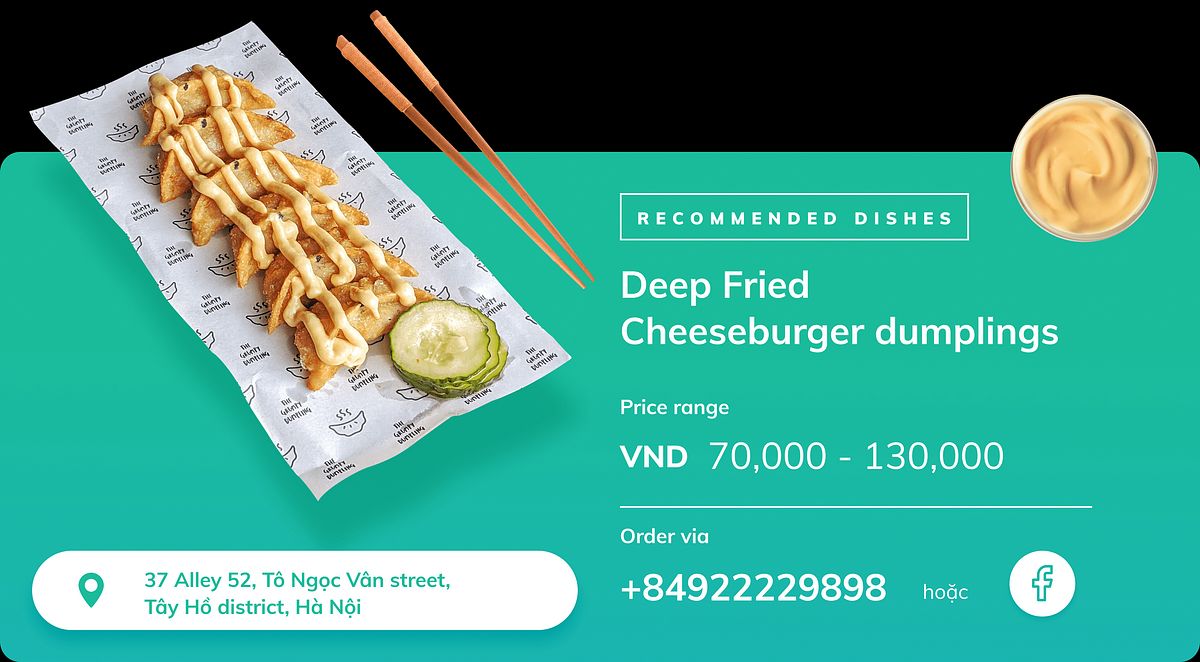 The Grumpy Dumplings is a newly opened "fusion dumplings and other tapas-esque" restaurant in Tay Ho. For their seven kinds of dumplings, you can pick your preferred method of cooking (steamed, pan-fried, or deep-fried), and choice of sauce. With their moderate serving size, customers can try a variety of dishes when ordering.
Recommended dish:
The most intriguing house specialty at The Grumpy Dumplings is the Deep Fried Cheeseburger dumplings. Try it out yourself and let us know.
Platterie Box / Cheese plate specialist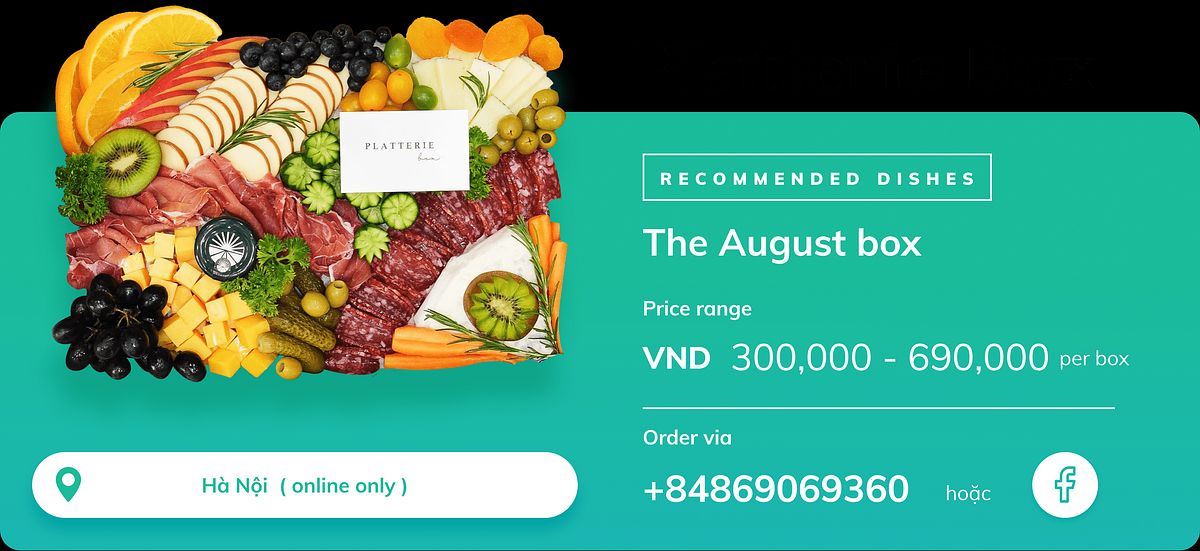 Not much of a full meal, but Platterie Box is perfect for a light afternoon or night snack to share amongst your friends. They offer a wide range of charcuterie arrangements, as well as a variety of cheese & cold cuts separately for you to craft your own. Stay safe, stay home, enjoy a cold-cut platter with a bottle of wine sounds perfect during this social distancing time.
Recommended dish:
We tested out the August box. The ingredients are fresh and of high quality. Boxes come with two mini jars of jam and honey to use with the cheese and crackers.
Tiến Sushi / Budget sushi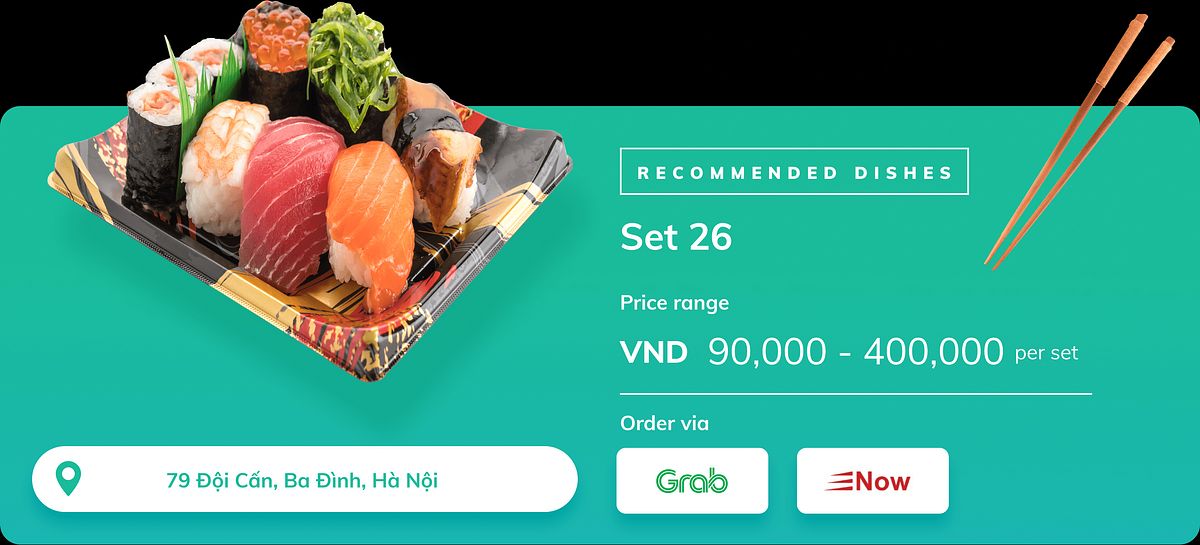 Most sushi places are either really expensive or leave you wondering if your stomach will be ok later. Tiến Sushi is one of the rare places that offers the best of both worlds: amazing quality at an affordable price. The shop itself is tiny: a sushi bar, a couple of freezers, space for maybe three plastic tables. The staff consists of two: Tiến, and one apprentice. It is the low overhead that allows Tiến to price his food so cheap, while sacrificing nothing in terms of freshness and flavor.
Recommended dish:
We recommend the sets so you can try many different kinds of sushi, especially the one with eel, which Tiến grilled to perfection with a hand-torch.
Vegan Việt Nam / Vegan bánh mì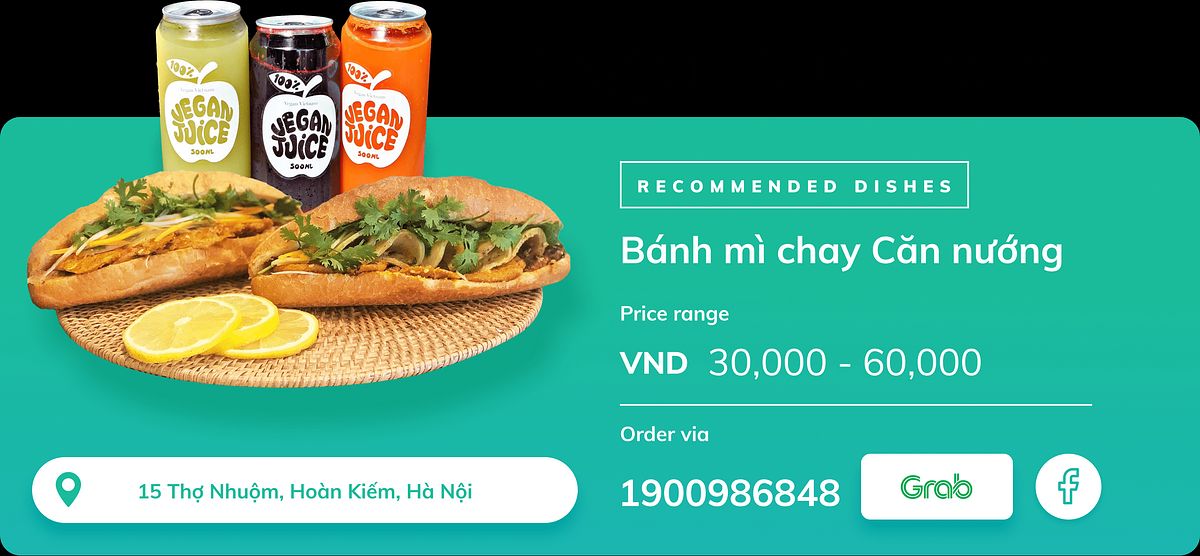 This place offers some of the tastiest bánh mì we've ever had, vegan or not. You can enjoy two of their bánh mì and won't have the food coma that often comes after a meaty meal. Vegan Việt Nam also sells vegan ingredients so you can experiment on your own.
Recommended dish:
The mock meat in their bánh mì căn nướng is made of wheat gluten. We have no idea what wheat gluten is, we just know it makes our tongues happy.