A few lucky Saigoneers were able to enjoy some coveted In-N-Out munchies this afternoon as the American regional burger chain opened a pop-up shop in District 1.
The company, which has something of a cult following around the world for its simple, low-priced burgers and special menu – don't sleep on the animal-style – made a surprise visit to Saigon following a similar pop-up in Shanghai last week.
Word of the chain's arrival spread like wildfire on Facebook and Instagram earlier today. Some Saigoneer staff – part of a group who are no stranger to the burger brand's American offerings – immediately hopped in a taxi to get the low-down, still confounded that a company which operates just 313 stores in only six US states would show up in our neck of the woods.
To our delight, the location was a legitimate operation manned by Eric Billings, manager of special foreign affairs for the company.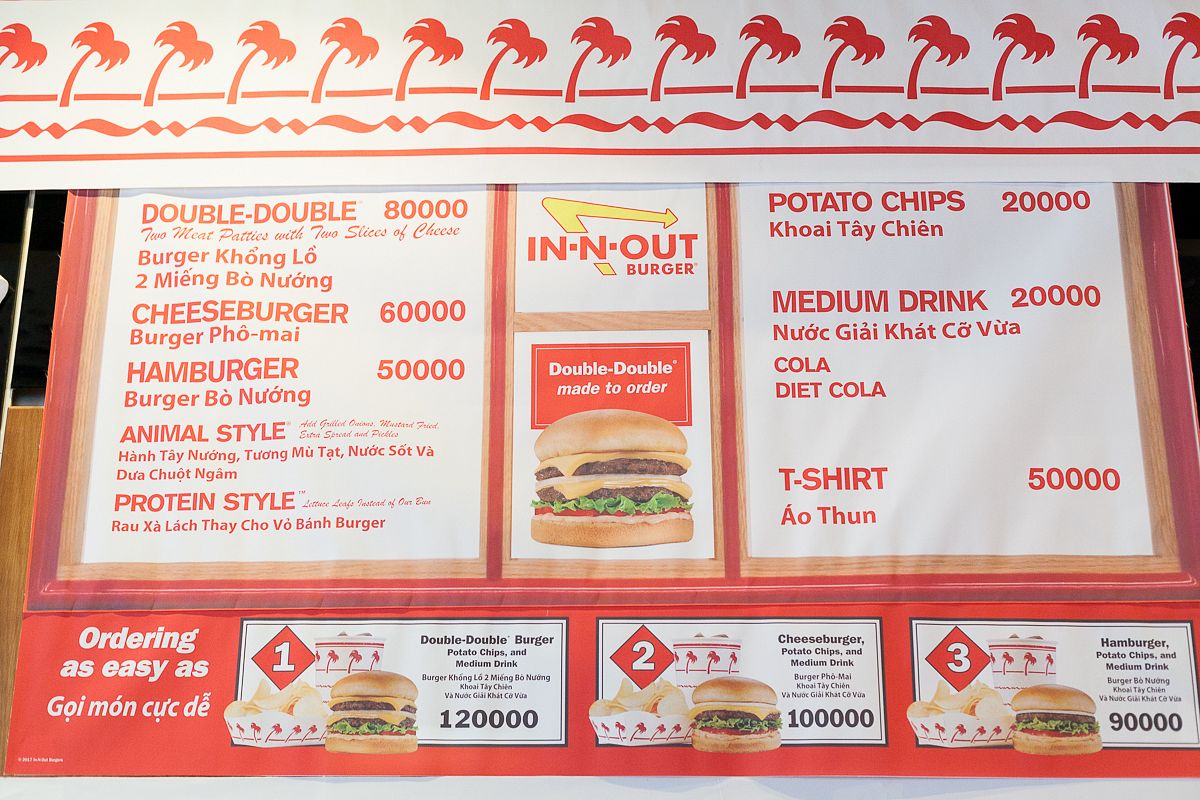 As we waited for our animal-style cheeseburgers – no French fries were on offer since the correct type of potato was unavailable on short notice – Billings told Saigoneer that the pop-up was a market test, following a similar visit to Hanoi back in 2012.
The product hit the mark on most notes, aided by the fact that only local ingredients were used, including the beef for the hand-made patties. The lack of milkshakes and French fries was slightly disappointing, but we were happy to simply be holding one of the world's most elusive fast food items.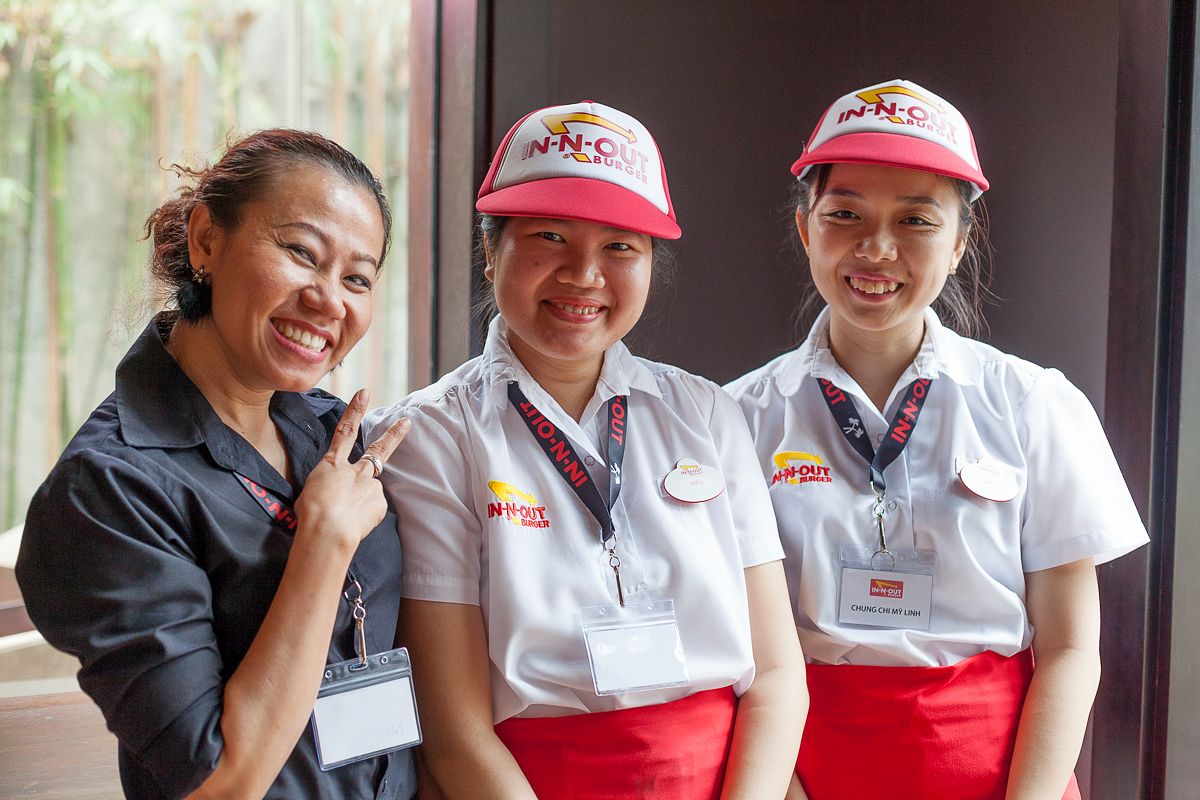 Those who missed the pop-up might be devastated to find out that the eatery was only open for one day, March 28, from 11am - 3pm. However, not all hope is lost for Saigon's crop of In-N-Out fans: though we shouldn't expect a full-fledged In-N-Out any time soon, Billings told Saigoneer that if today's pop-up was successful, the company may consider expanding to Vietnam in the future.
---

Related Articles:
---