As the weather becomes hotter in Vietnam, the jobs of pandemic medical staff have also become more difficult.
To help out, creators from Nam Viet Design, PAM Air and Signify have teamed up to create a prototype for an air-conditioned COVID-19 testing booth to make the job of healthcare workers more comfortable, Thanh Nien reported.
The idea to create a temperature-controlled contraption first came to 32-year-old engineer Khiếu Hữu Nghĩa when he saw on the news how strenuous the job of local medical staff is, having to work in stuffy protective gear in the extreme heat of the northern summer.
He gathered a group of collaborators with necessary skills and started executing the idea. The result was a mobile booth providing sterilized cool air for four technicians to work at the same time.
On June 5, the first air-conditioned booth was transported to the medical center of Tan Yen District in Bac Giang Province, one epicenter of Vietnam's current COVID-19 outbreak.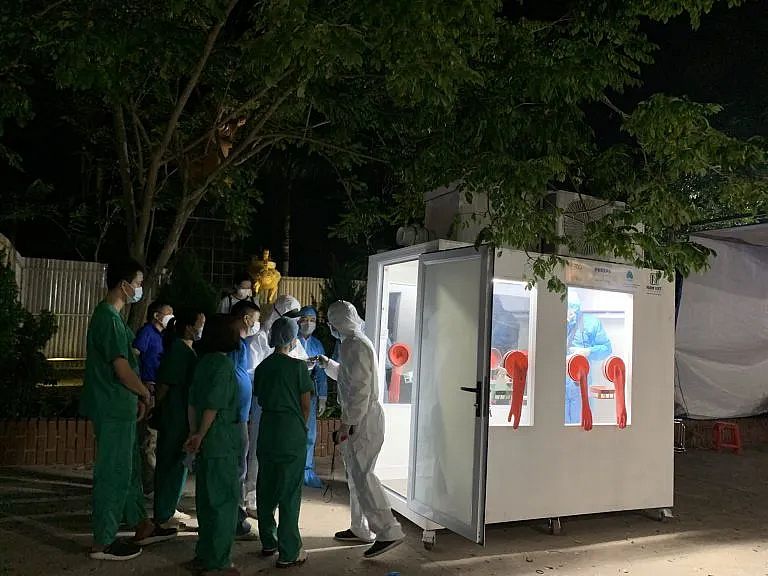 The booth is 2.4 meters long and 1.2 meters wide and has a height of 2.65 meters. It weighs 270 kilograms but is equipped with wheels for ease of movement.
Its structure is composed of four layers of material, as well as a stainless steel frame. Each layer is glued together to make sure no air escapes, ensuring safety for the medical team. Air is sucked inside by a fan through a filter and then disinfected by a UVC lamp. Communication between the inside and outside of the booth is done via two-way radios controlled by smartphones to minimize transmission risks.
"We are extremely happy and relieved that the booth was successful. In the past four days, we only slept for roughly two–three hours a day to speed up this project, hoping to reach the doctors in Bac Giang as quickly as possible," Nghĩa told the news source.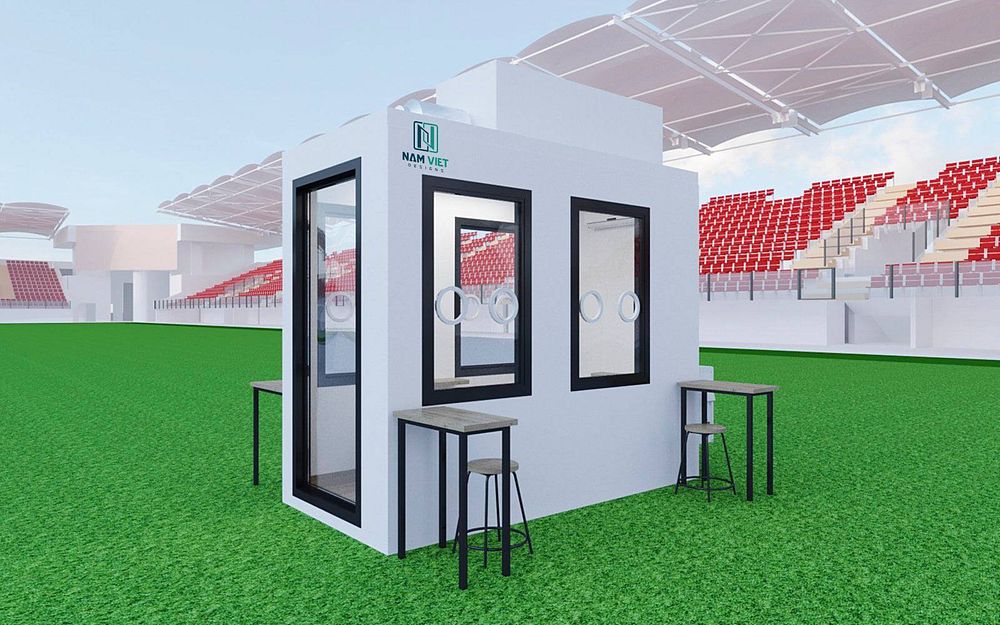 Localities in northern Vietnam are experiencing some of the year's most sweltering weeks, with high temperatures and humidity. Last week, Bac Giang recorded readings as high as 38°C. There have been many reports of pandemic medical staff suffering from heatstroke or collapsing due to exhaustion.
[Photos courtesy of Khiếu Hữu Nghĩa via Thanh Nien]